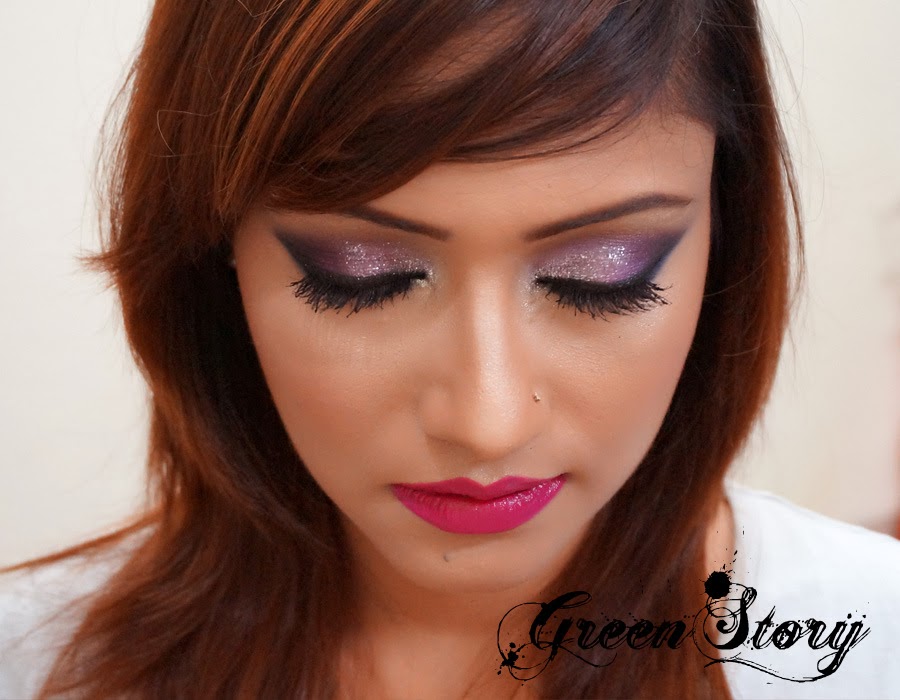 Hey guys…
How you planning look for your Valentine date night, '14 ???
Here is my take to give you some idea…
A soft purply eye with hot fuchsia lip!
Lets get into the eye makeup…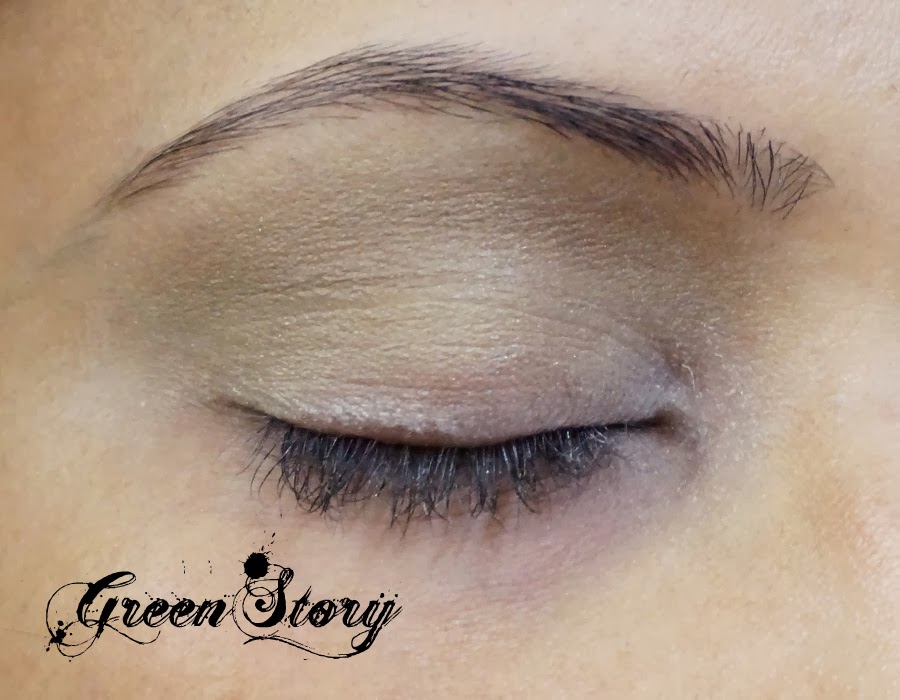 I have primed my eyes first. slightly drawn the crease with a darker earthy shadow. Hope you can see that in picture.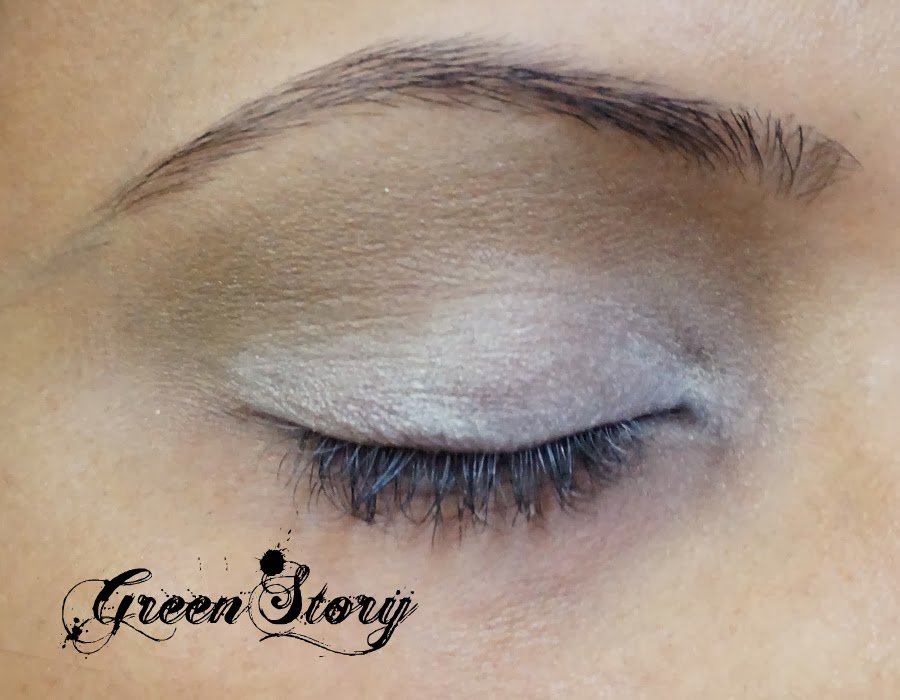 Applied and blended NYX jumbo pencil in milk to create a white base.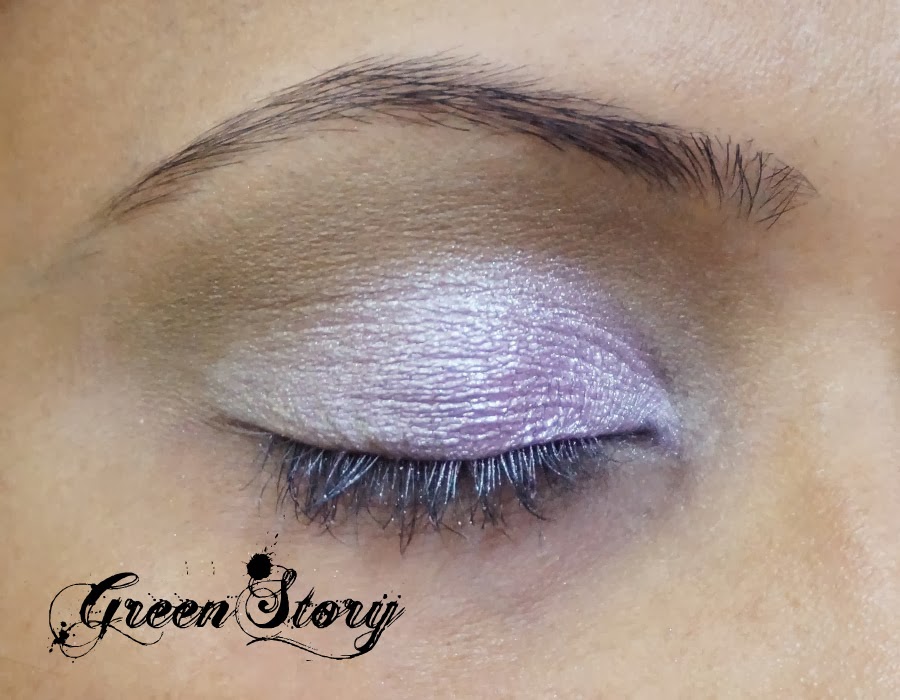 Filled half of the eye lid with a soft shimmery pink color.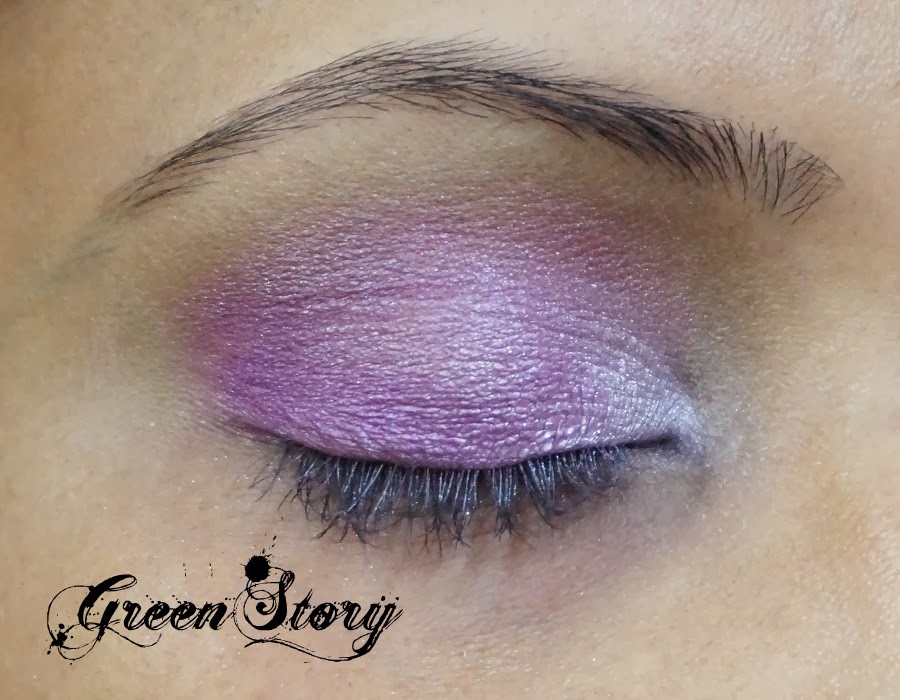 Filled other half of lid with a darker pink and blended that into the soft pink as shown in the picture.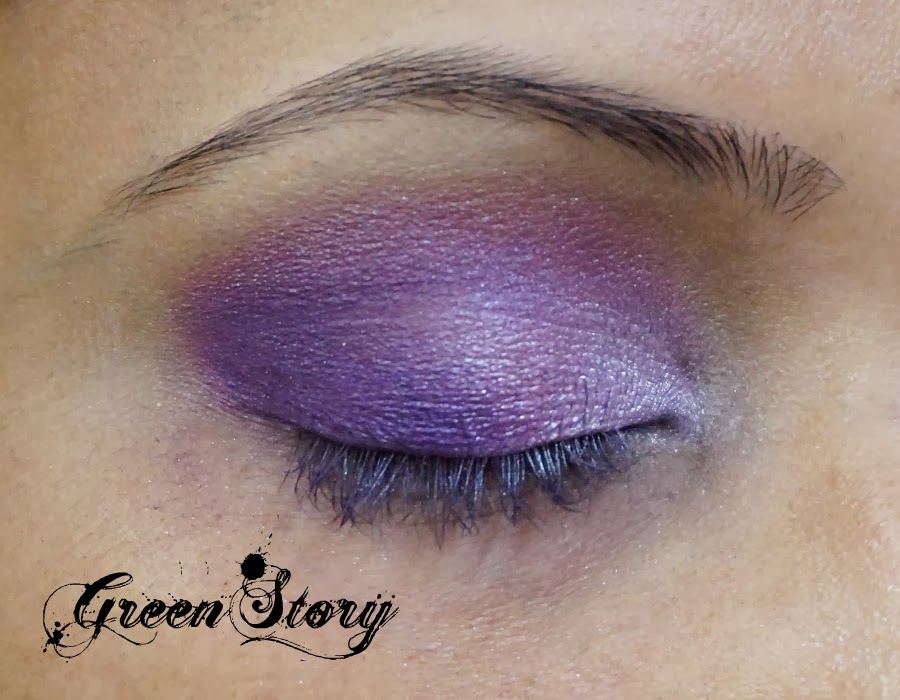 Applied a purple shadow in the outer V of eyes also blended that into the crease.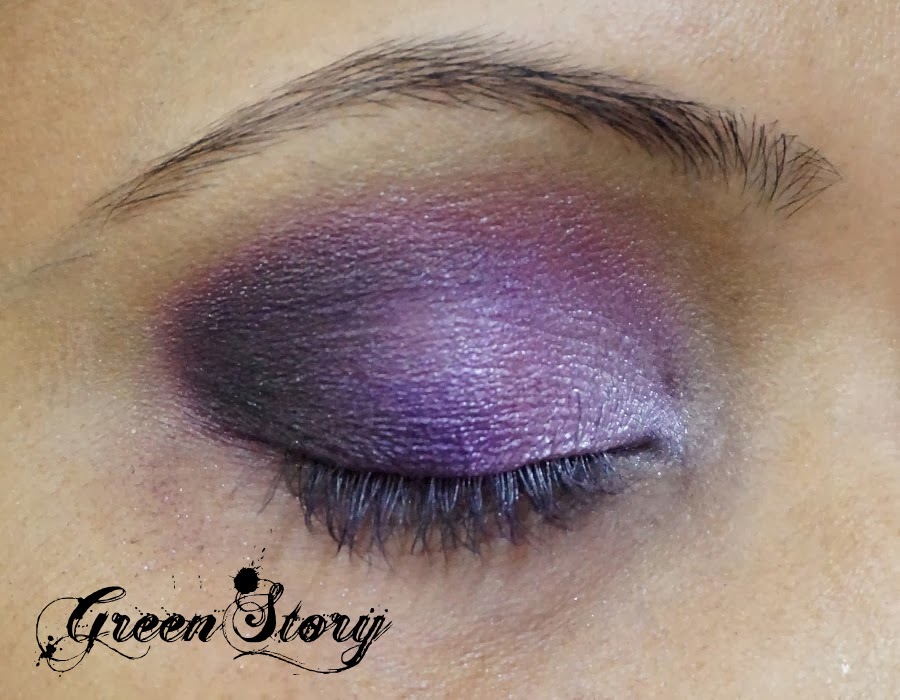 In this step applied a soft black shadow in the outer V of lid.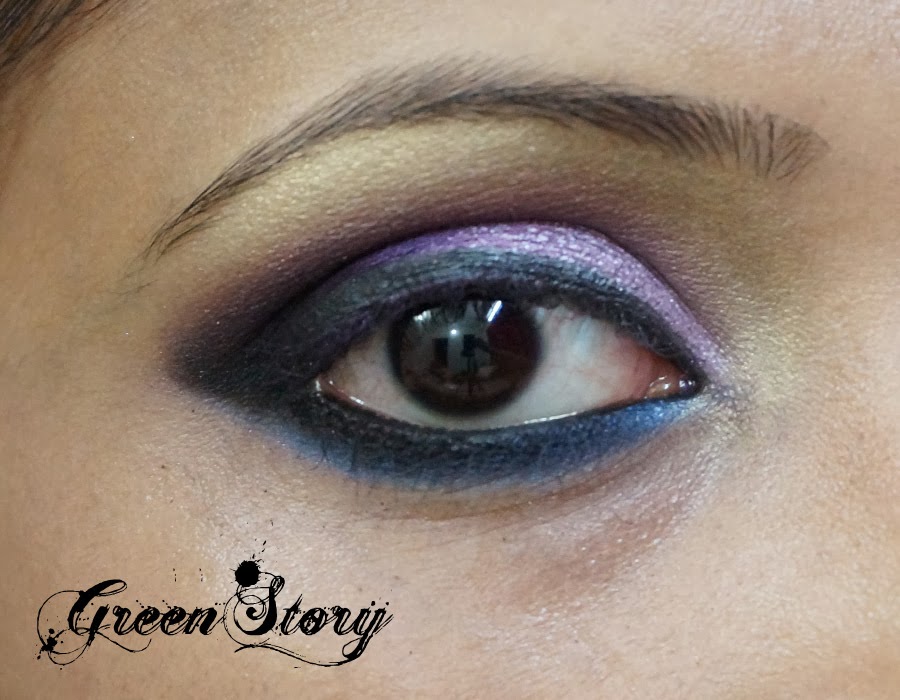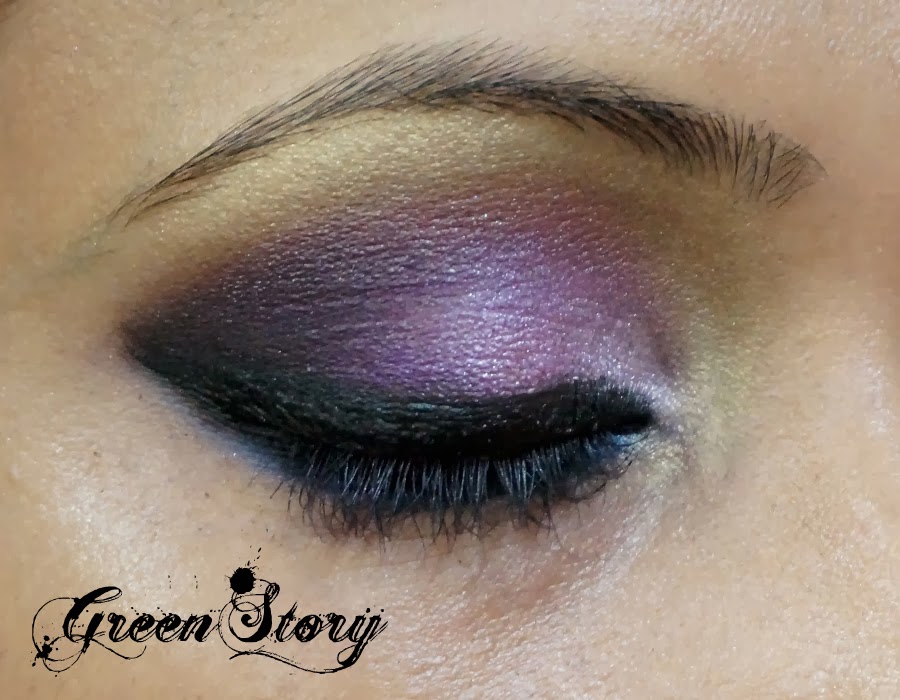 Highlighted the brow bone with a matte soft gold shadow. Lined both upper and lower eye with a black khol pencil, smudged the lower liner with a blue eyeshadow.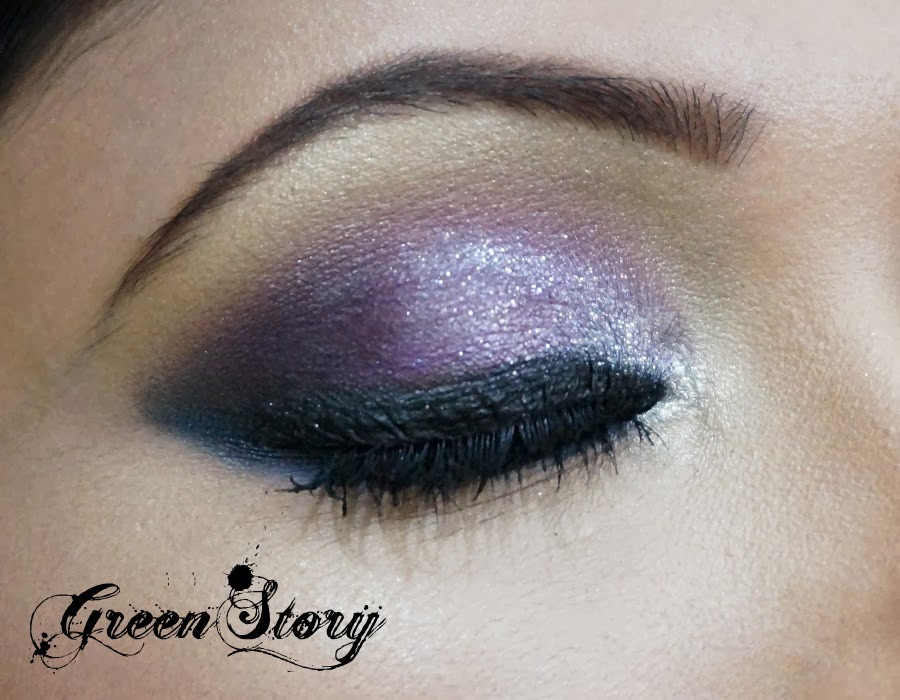 Applied some diamond glitter in the inner corner though the picture failed to show that diamond spark. Lastly, filled brows and wore few coats of mascara.
And my eyes are done…….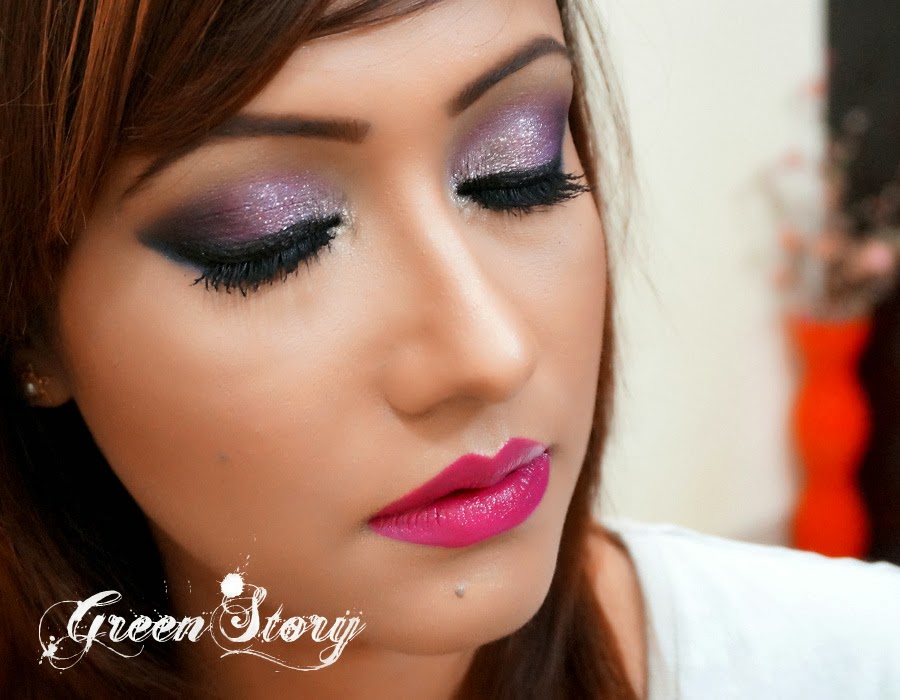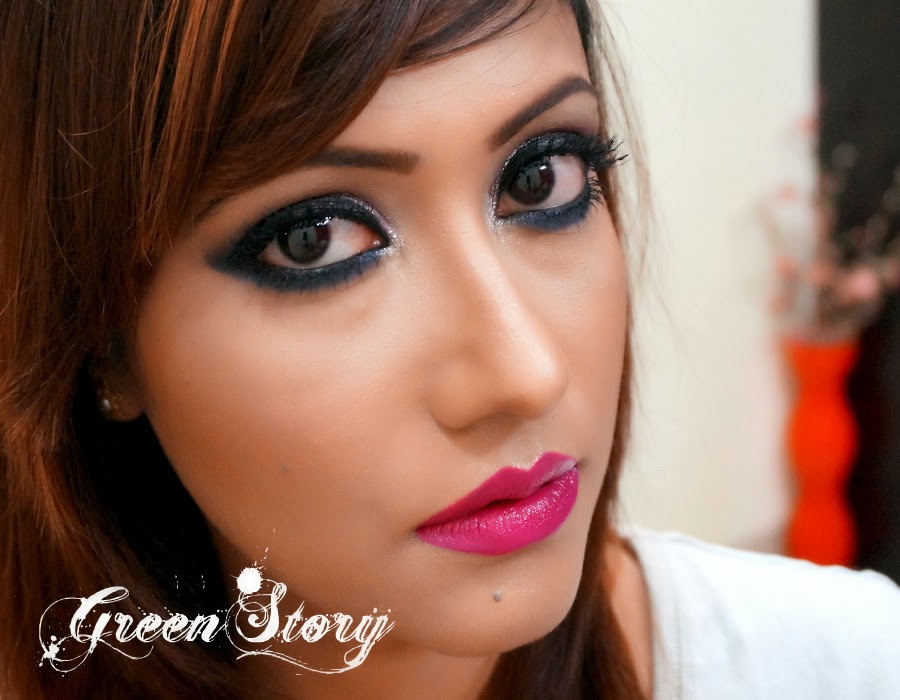 Product I've used:
**MUA undress your skin illuminating foundation
**MAC prolong wear concealer
**Revlon colorstay pressed powder
**Revlon photoready bronzer
**Fashionista blush Milan
**Mary-Lou-Manizer
**BH cool matte eyeshadow palette
**Loreal kajal magique
**Revlon custom eyes mascara
**LAsplash diamond glitter liner
**ELF brow kit
**Lime Crime lipstick Centrifuchsia
————————————————————————————–
—————————————————————————————————–
 If you wearing magenta/pink or black then you can surely go for this look.
If you dont like the bold lip color then you can wear a soft lip color of your choice.
Like the picture shown below…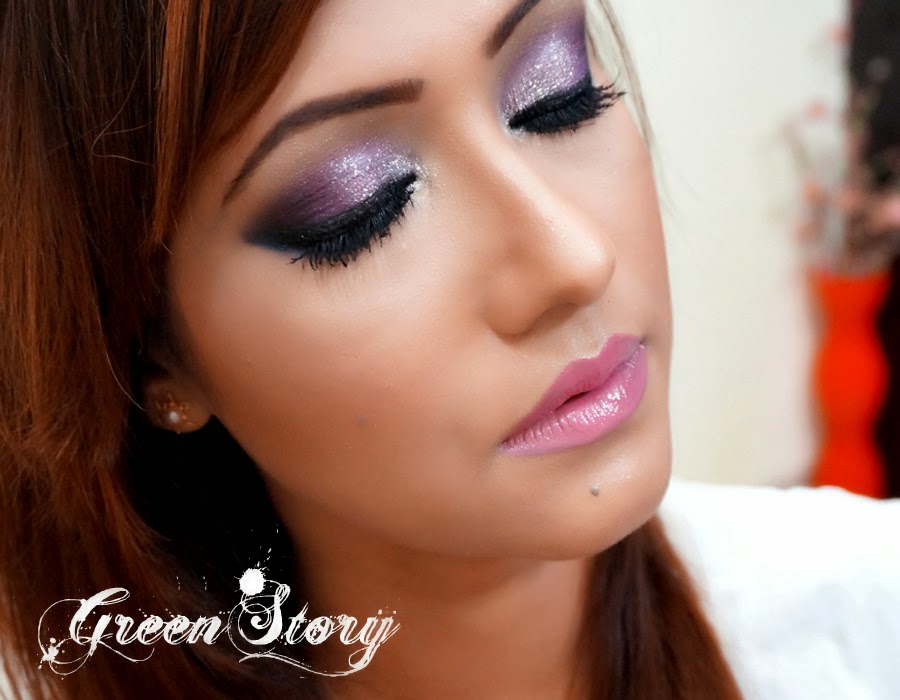 Hope you liked the look and if you try this don't forget to let me know. I would love to see your re-creation. This is it for today, see you guys with a new post.
~~~Many thanks for visiting my blog~~~
keep connected with me in..