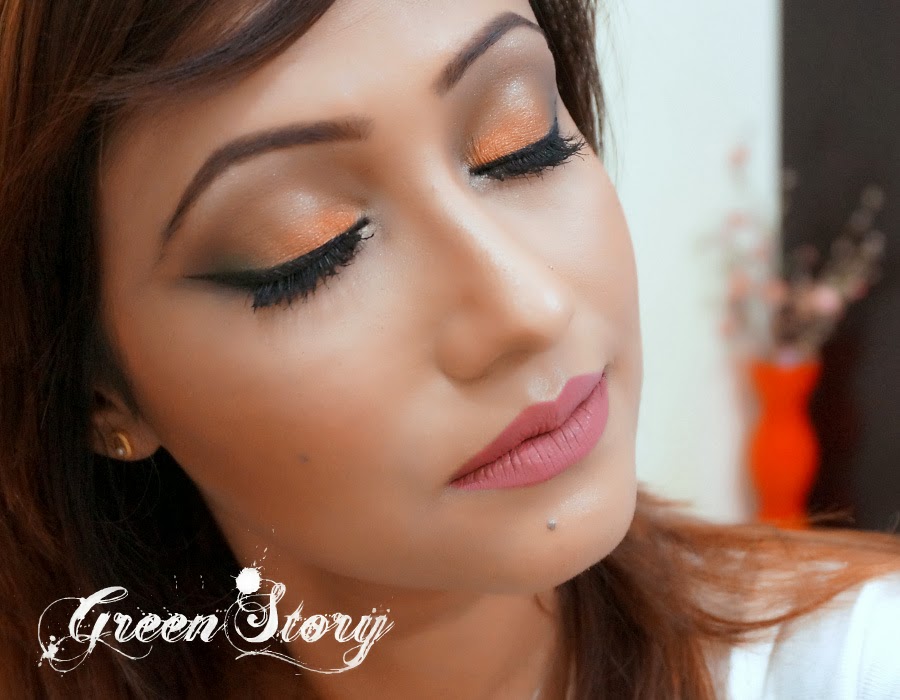 Pohela Falgun/Spring is at the door… Who is excited? Me? Certainly !!
If you from Bangladesh then you already know we celebrate Falgun with 'Bashonti'(bright orange) color. Celebrating Falgun won't be complete without Bashonti saree, yellow marigold and maybe a tip(bindi). We usually spend first day of Falgun with our special 'bashonti' getup 🙂
So, here is my take on Falgun inspired makeup for you guys… This look can be worn easily in a day time with Bashonti, red dress of your choice.


Lets get into the eye makeup tutorial…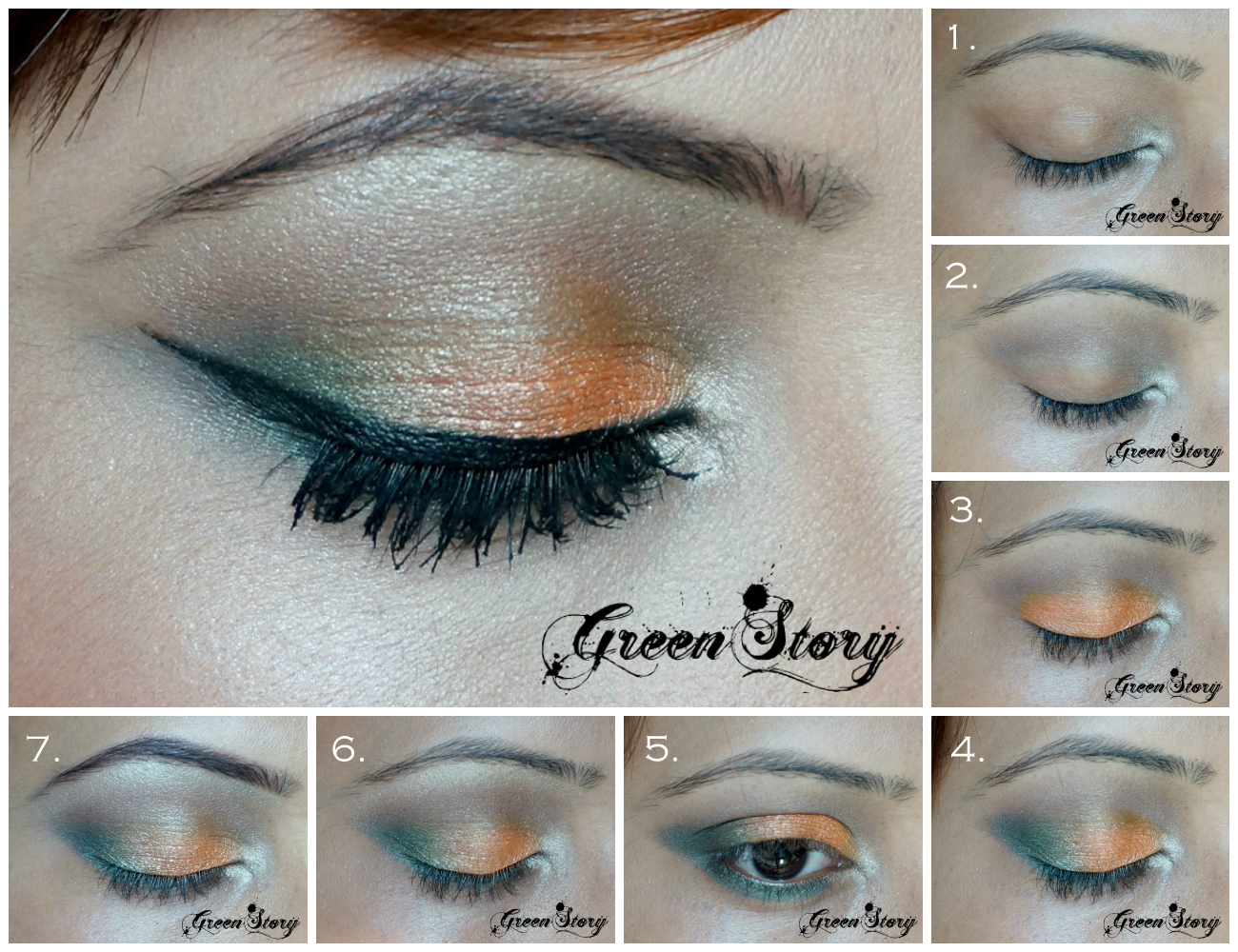 1. I started with primed eyes and putting a highlighting color in tear dot area.
2. Slightly defined the crease with a soft taupe color. This will also work as my transition color.
3. Applied a bright orange shadow allover in the eye lid, up to the crease.
4. Applied a dark green shadow in the outer corner of lid creating an angular shape. also lined the lower eye line with same shade connecting both outer corner.
5. Then highlighted the brow bone with the color I used previously for tear dot and ofcourse blended every color nicely.
6. Time for brows. Filled my brows with ELF brow kit.
7. Now the last step, applied liner and generous amount of mascara. My eyes are done.
Product I've Used:
 Face…
***MUA face primer
***Rimmel London 25hour foundation in shade natural beige
***MAC studio finish concealer NC35
***MAC prolongwear concealer NC35 under the eyes
***Loreal Bare natural mineral powder in shade 418
***Revlon photoready bronzer
***Stila cream blush in peony
***The Balm Mary-Lou-Manizer
Eye…
***MUA undress your skin eye primer
***Stila pop art eye palette for green and highlighter
***BH cool matte palette for orange
***MUA pressed powder shade4 as transition color
***Ioni liquid liner in black
***Revlon custom eyes mascara
***ELF brow kit medium
Lip…
***Stila stay all day liquid lipstick in patina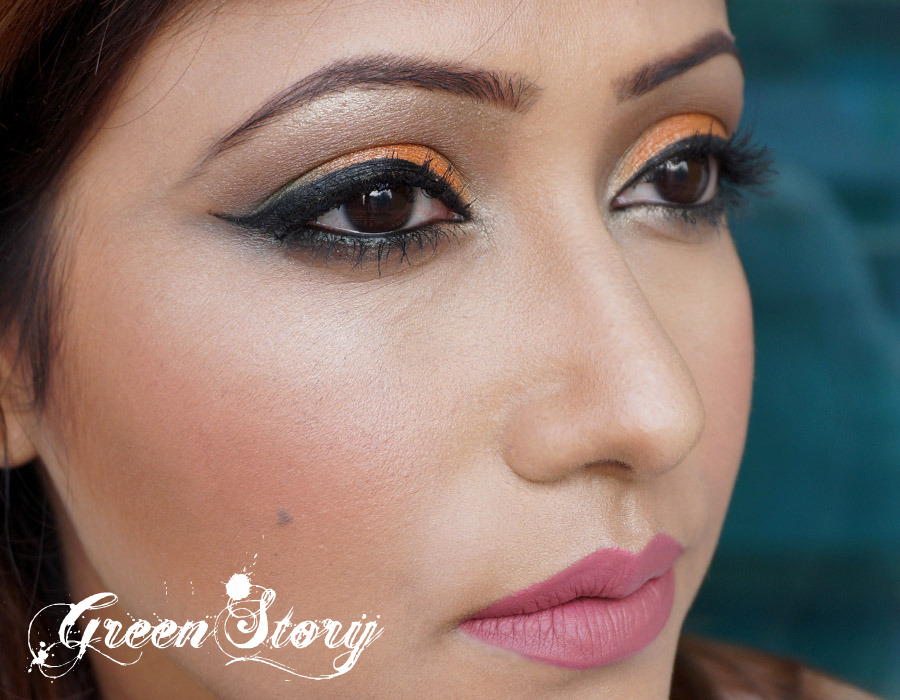 ---
Hope you liked the look and if you try this don't forget to let me know. I would love to see your re-creation. This is it for today, see you guys with a new post.


[signoff][/signoff]