Hello there beautiful, If you're following me on my social media (FB, Instagram etc) then you must have been noticed me talking about my K-beauty haul from Althea. Couldn't resist sharing more about Althea with you guys.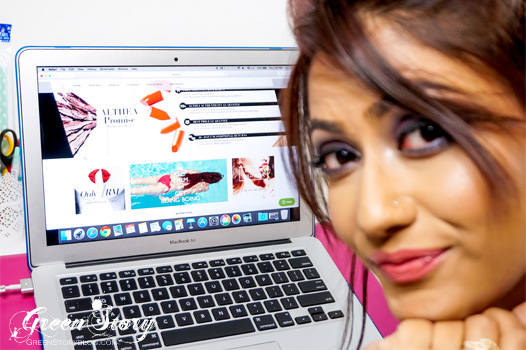 Recently everyone is into K-beauty especially their skin care product. I was also eyeing on some Korean skincare item for long and when I got to know about Althea my excitement speed up in double. This shopping site is filled with all popular brand and much more amazingness.
Let me describe you in a minute why and how my shopping experience went with Althea…
But first, let me give an overall look of Althea website.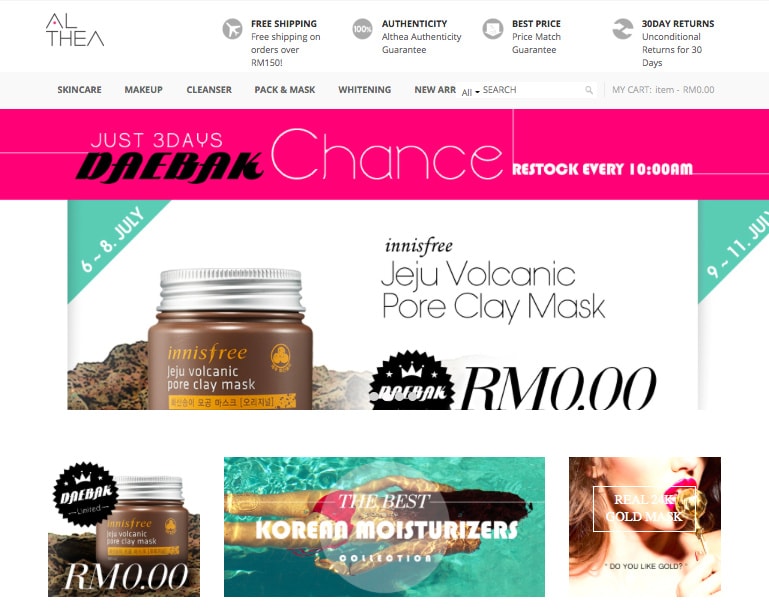 So, Althea is basically a shopping site operated directly from Korea and filled with Korean skin care and makeup. Their website is new; however, I couldn't find a single glitch. Obviously, I did my research prior shopping.
Service that Althea Offers:
[color-box]
***Free Shipping on orders over RM150
***Authenticity Guarantee
***Best Price Guarantee
***30-Day Unconditional Refund
***Safe Delivery
[/color-box]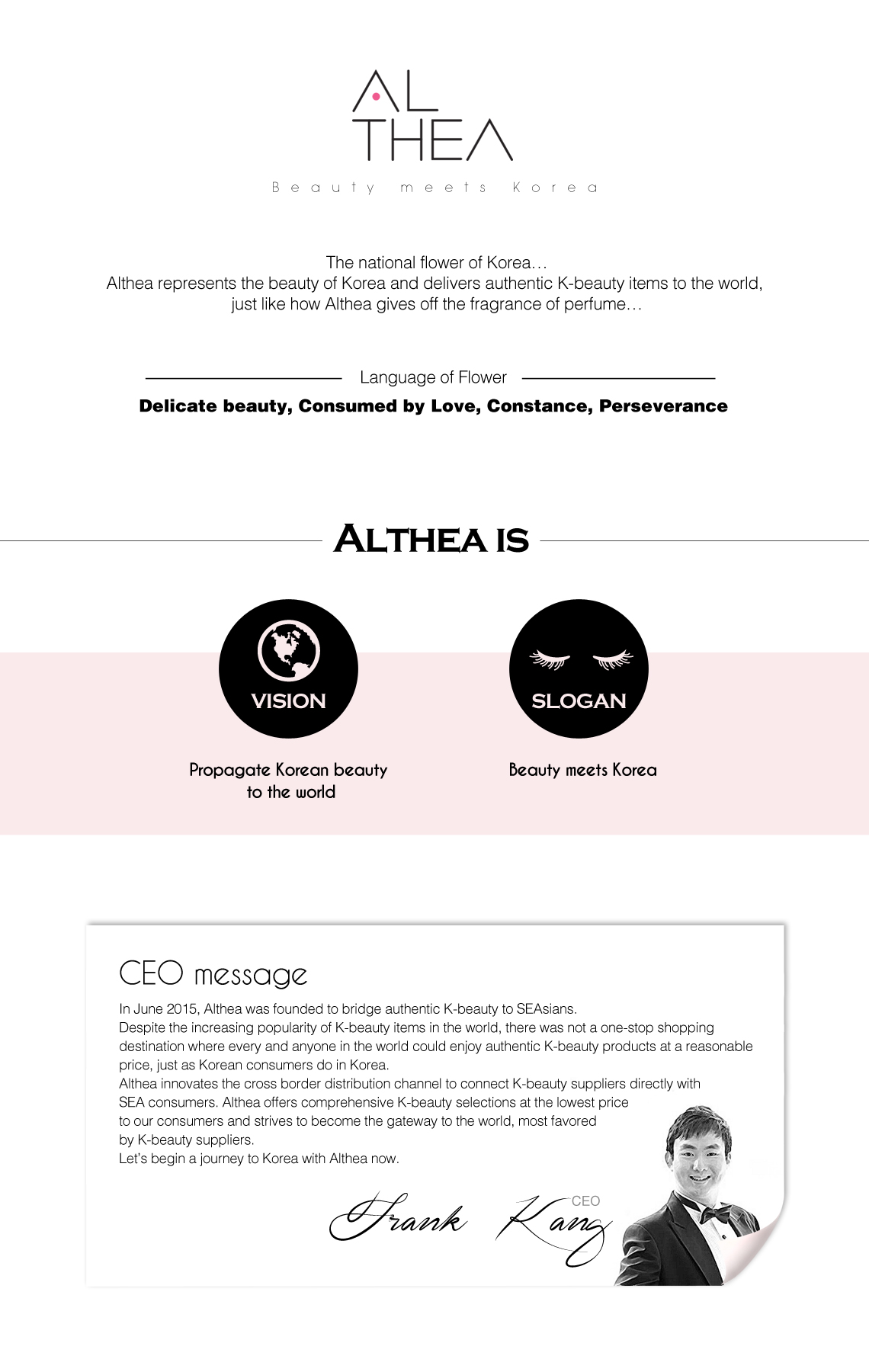 First of all, I admit that their price is unbeatable. Althea price is way cheaper than K-beauty product priced in the store. Moreover, for their new launch, they are having a lot of promotions at the moment. And you defiantly can't deny when you can get free shipping for your international orders right?
Althea site navigation is pretty simple and user-friendly as well. They also have Paypal and other payment options.
Apparently, I placed my first order and patiently started waiting (we all know international shipping takes minimum of two weeks).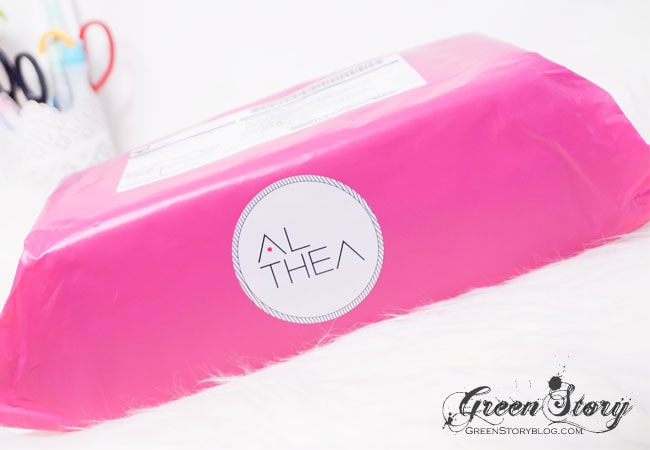 But I got surprised and overwhelmed when I received my order just within three days! Can you believe? How can you not be impressed already where their website state that the shipping will take 10-15 days! Firs thought came up in my mind, "is Korea really close to Malaysia?". Well, my geographical knowledge is very poor, to be honest.
However, the pink box made me happier. Once I held it I knew all my product inside is nice and safe.
Inside the pink plastic package, there was this light lavender cardboard box wrapped with bubble wrap. They were also double-protected inside the cardboard box with wrappers and all. How nice, 'Safe Delivery' at its peak!
I ordered…
Laneige Firming Sleeping Pack | RM95
Innisfree Jeju Volcanic Pore Clay Mask | RM40
Innisfree Capsule Recipe Pack | RM5 each
Needless to say, all of them were nice and intact and if you know their retail price in Malaysia then you can already notice the price difference.
I'm super excited to add these k-beauty products in my skin care routine 🙂 Will definitely review them after using them at least a couple of weeks. You gotta stay connected for that.
Overall, shopping with Korean beauty site 'Althea' went pretty pleasant for me. For any other Korean product, I'll definitely reach them first because they offer lots of popular brand and product, competitive price, ships with care and shipping time is fast. I really hope Althea will keep up their service quality in future as well.
[color-box]
Shopping Info:
Visit ALTHEA Website here.
You can also receive an additional discount of 5RM[using my code ' GreenStory'] + 30RM[new signup credit]
Want to save some more?
Shop Via ShopBack (read all about my ShopBack experience) to get up to 10% cashback.
[/color-box]
By the way, Althea's fabulous deals (RM1, buy one free one etc) are still going on and I do recommend you to check them out.