A translucent powder or a no color makeup setting powder has been my makeup staple since 2016 when I started using Ben Nye Neutral Set Powder. It's been kind of a never look back. But that doesn't mean I haven't tried any other translucent powders in the mean time. I did and quite a few; from high-end brands to K Beauty brands. Unfortunately, there was always some reason to go back to Ben Nye translucent powder.
[wp_ad_camp_3][/wp_ad_camp_3]
Just this month Althea Korea launched its first ever brand product – Petal Velvet Powder. A loose translucent/colorless powder. If you're a regular reader of mine then you already know I'm a loyal (also happy) customer of them when it's about Korean cosmetics. It was exciting to hear about their own product launch. Thus I had to give the Petal Velvet Powder a try.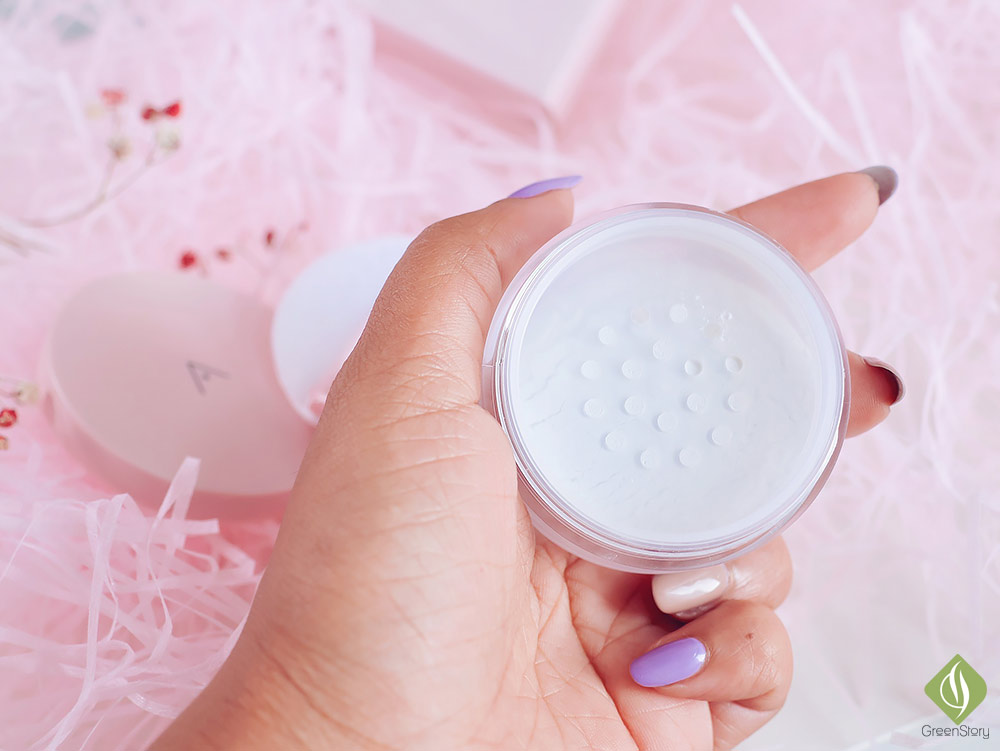 Ingredients of Althea Translucent Powder:

Silica, Mica, Vinyl Dymethicone Crosspolymer, Methicone Silsesquioxane Crosspolymer, Methicone, Hibiscus Syriacus Seed Extract, Hydrogenated Lecithin, 1,2-Hexanediol, Glyceryl Caprylate, Maltodextrin, Fragrance.
Packaging wise it's a simple one with a sifter and a powder puff in it. The frosted look of the jar and the soft baby pink lid give it a cuter look. The jar contains 3g of product which I think is quite a lot for its retail price, RM16. The powder has a mild floral scent in it which my nose doesn't bother about.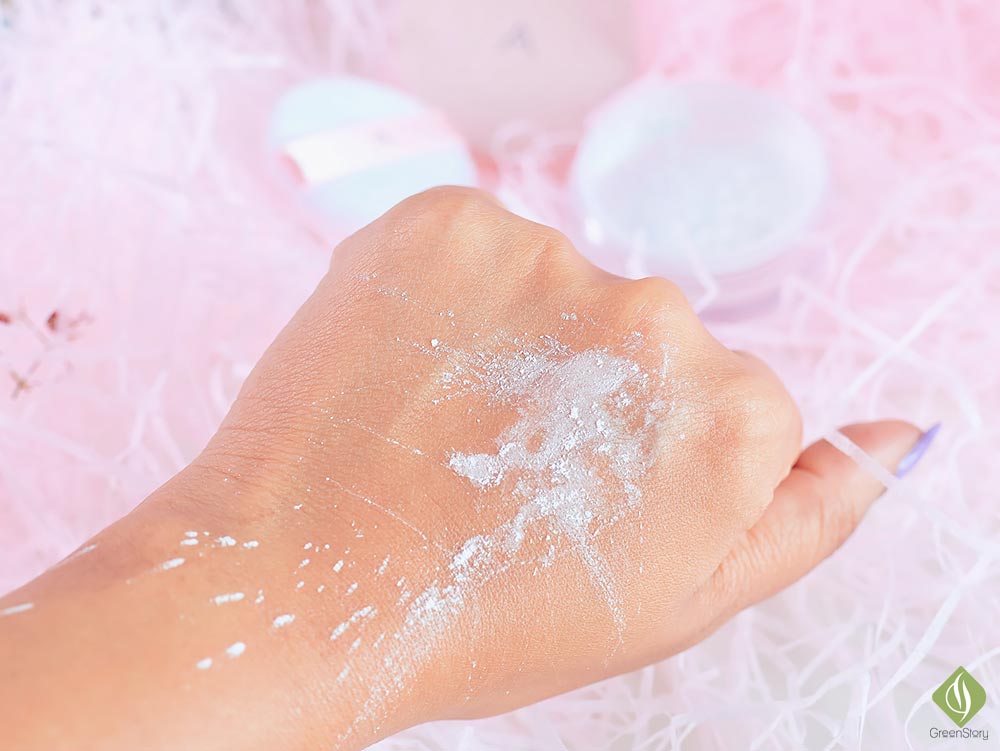 My experience:
The first thing caught my eyes, the main ingredient of this powder is Mica and Silicone. The ingredient Mica, in fact, helps to give a glowy finish which I liked. However, I'm not a fan of a silicone based product. A silicone based powder gives a silky finish on the skin instantly. But I find it difficult to go over with any other thing (e.g. blush, bronzer or contour powder) after using any silicone based powder. Further more, for oil control talc based powders are more effective than a Mica based powder.
To be honest, I was skeptical after getting this product. I have previous unpleasant experience with Korean powders causing makeup-oxidization as well.
[wp_ad_camp_4][/wp_ad_camp_4]
To my surprise, I'm having a good experience with Althea Petal Velvet Powder. It has a very fine texture and blends out really nicely without leaving any white residue or so. Didn't cause me any oxidization. I must mention, I use the powder to set my under eye area and dust it lightly all over the face. Then I always spray some MAC Fix+ so the silica sets onto the skin and let me go over with my powder blush and bronzers.
Another day I was doing a 2 hour long FB live session wearing this powder as my makeup setting powder. High volt studio lights and their heat were making me sweat! At the end, it was really pleasant to see that my makeup didn't melt a bit and only there was some normal oiliness in my T-zone area.
In a nutshell, I'm actually liking Althea Petal Velvet Powder. It's a great translucent powder with a super reasonable price tag. Only the silicone feeling is not my preference but I'm sure it's not a fact for the majority of people.
Do I recommend?
– Absolutely. Especially, if you're looking to try a budget friendly and Korean setting powder!
You can purchase this Althea Petal Velvet Powder directly from their website.
[signoff][/signoff]