Another day while I was roaming around Innisfree store, their Hair Mask pack caught my eyes. It's kind of a face sheet mask version for hair! Or maybe I should say, a super ready-to-go Hair Mask in a pack if that makes any sense! They had a few types as far as I can remember. I picked a couple of Camellia Essential Hair  Mask Pack which is for volume. Looking at them initially made me very curious to give them a try.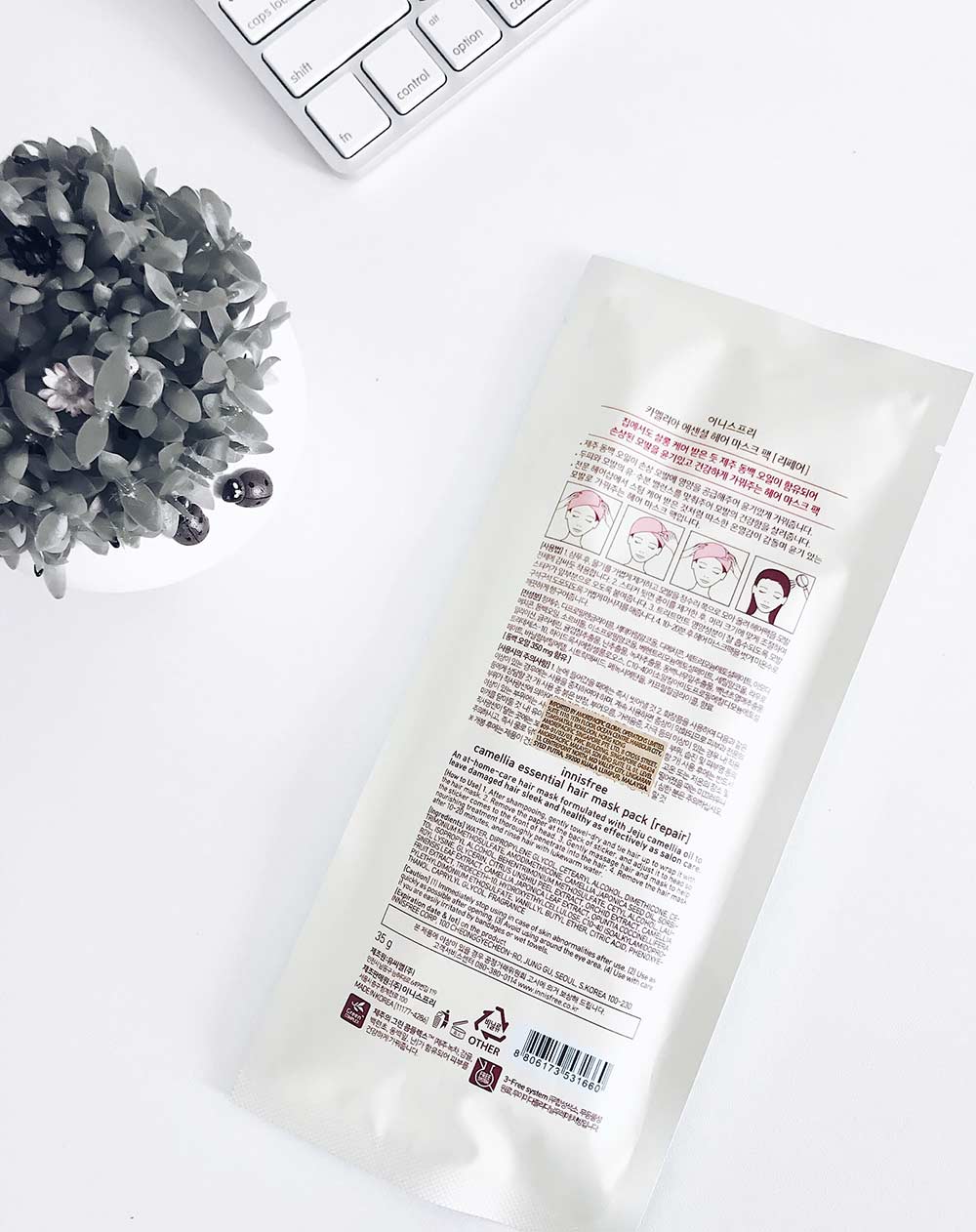 The Camellia Essential hair mask claims to be formulated with Jeju Camellia Oil. It claims to revive lifeless hair, firm them and give a healthy volume.
The pack contains 35g of the product.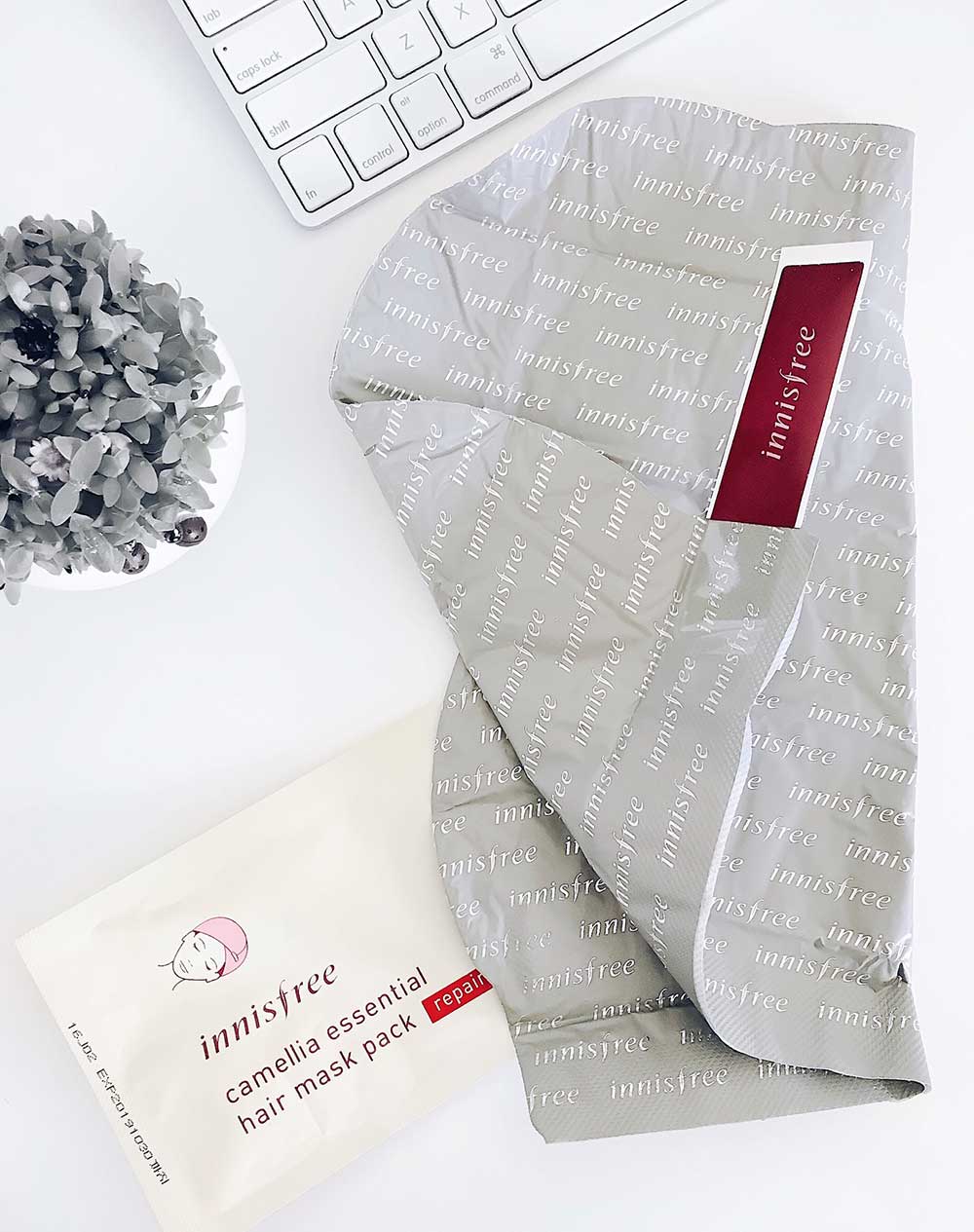 This hair mask comes with a head wrapping pre-soaked sheet, which almost reminds me of a foot soaking mask. Only the difference is, the mask inside is creamy just like a regular hair mask/conditioner that we buy in a jar. Looked pretty interesting to me. The pack is quite big as well, seems it can just fit any head!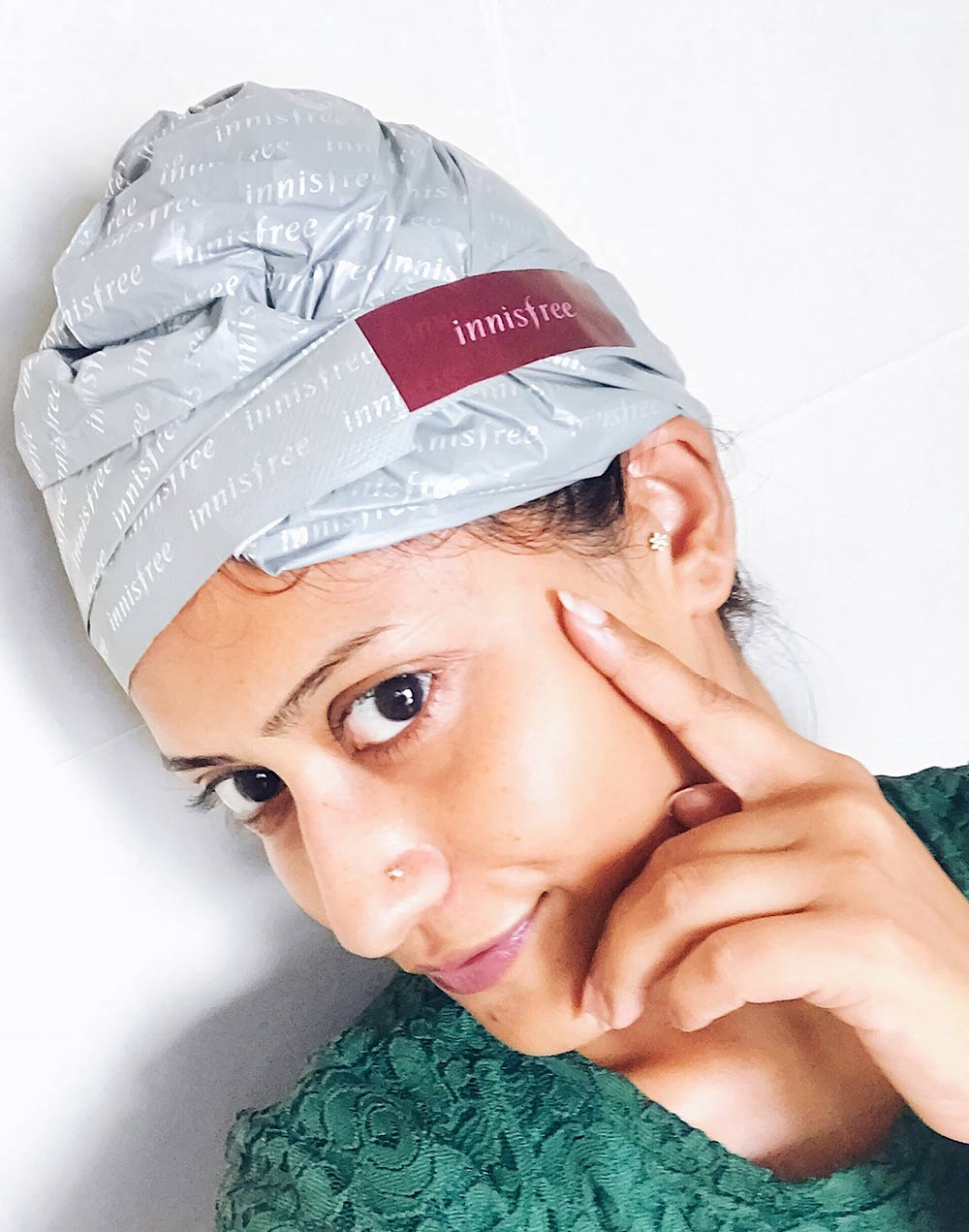 The hair fast-food sorta idea is good but to my surprise, I found it a not-so-useful thing. Realized that it might be a good option for short (real short) hair people but if you have a medium to a long length of hair, this won't work.
I have about shoulder-length fine and thin hair. It was so difficult for me to put all the hair inside the pack. I literally struggled and finally was able to put all my hair inside. Waited for 20 minutes as instructed. After 20min or so removed the pack to see the result. All my hair wasn't even soaked properly with the mask, even though I massaged it from outside after putting the mask on.
After rinsing off the mask I didn't notice any noticeable changes either. In fact, how would I? All my hair wasn't even treated by the mask!
This Innisfree Camellia Essential hair mask pack was around RM25, quite pricey for a one-time use sheet mask which didn't even work for me. I personally like this brand. Most of the Innisfree product I've tried so far was good or average. This was the first time when I found a genuine let-down Innisfree product.