Hie there beautiful, how you doing? After quite a long time I'm here writing a haul post, it's not that I haven't been shopping, haha, but those weren't anything special that is informative and helpful until today. As you can tell from the title it's about my shopping experience with Camera Ready Cosmetics. I thought to share my shopping experience with Camera Ready Cosmetics because this was my first ever purchase on the site, I'm uber excited and I truly feel I must share my thought with you guys.
Are you hearing the name 'Camera Ready Cosmetics' for the first time? I assume No, by chance if you don't know about them then let me tell you…
Who/what is Camera Ready Cosmetics?
Camera Ready Cosmetics is a USA based online makeup store, founded in 2003 by Makeup Artist Mary Erickson, that sells mainly PRO makeup product and also some Indie brand. If you know slightly more about makeup then you already know what I meant by PRO makeup, these are those that a normal makeup user wouldn't possibly need. Like an example, RCMA, Graftobian color palette or SFX kits, airbrushing tools and else. In my knowledge, there are many physical PRO stores in the states but when you are an international most of the time it is obvious to rely on online shopping. And then it comes to the product authenticity, there is a counterfeit product all around and we often get confused, don't we? Camera Ready Cosmetics is the authorized dealer of all the brands they carry and sells only 100% authentic product. They also offer a vast range of brand so it is more like a one-stop shop for PRO makeup item.
My experience with Camera Ready Cosmetics:
I aways wanted to shop from Camera Ready Cosmetics but never really needed anything that a random makeup lover like me would need from a pro store until now.
I wanted to try Ben Nye powders so badly. Ben Nye is definitely not available everywhere and I didn't want to buy it from third party seller to avoid getting a fake product. Also, when it comes to makeup I hardly rely on eBay or Amazon. So Camera Ready Cosmetics was the first thing came up in my mind. But I'm always hesitant when it comes to online shopping and international shipping. I hate waiting months for a product. Trust me, I took really long to decide whether I should get them from CRC or not. Then finally, I did opt for it. Most of the USA based online shop charge really high even for a normal first class shipping but the shipping fee on CRC is pretty reasonable and they also provide tracking code.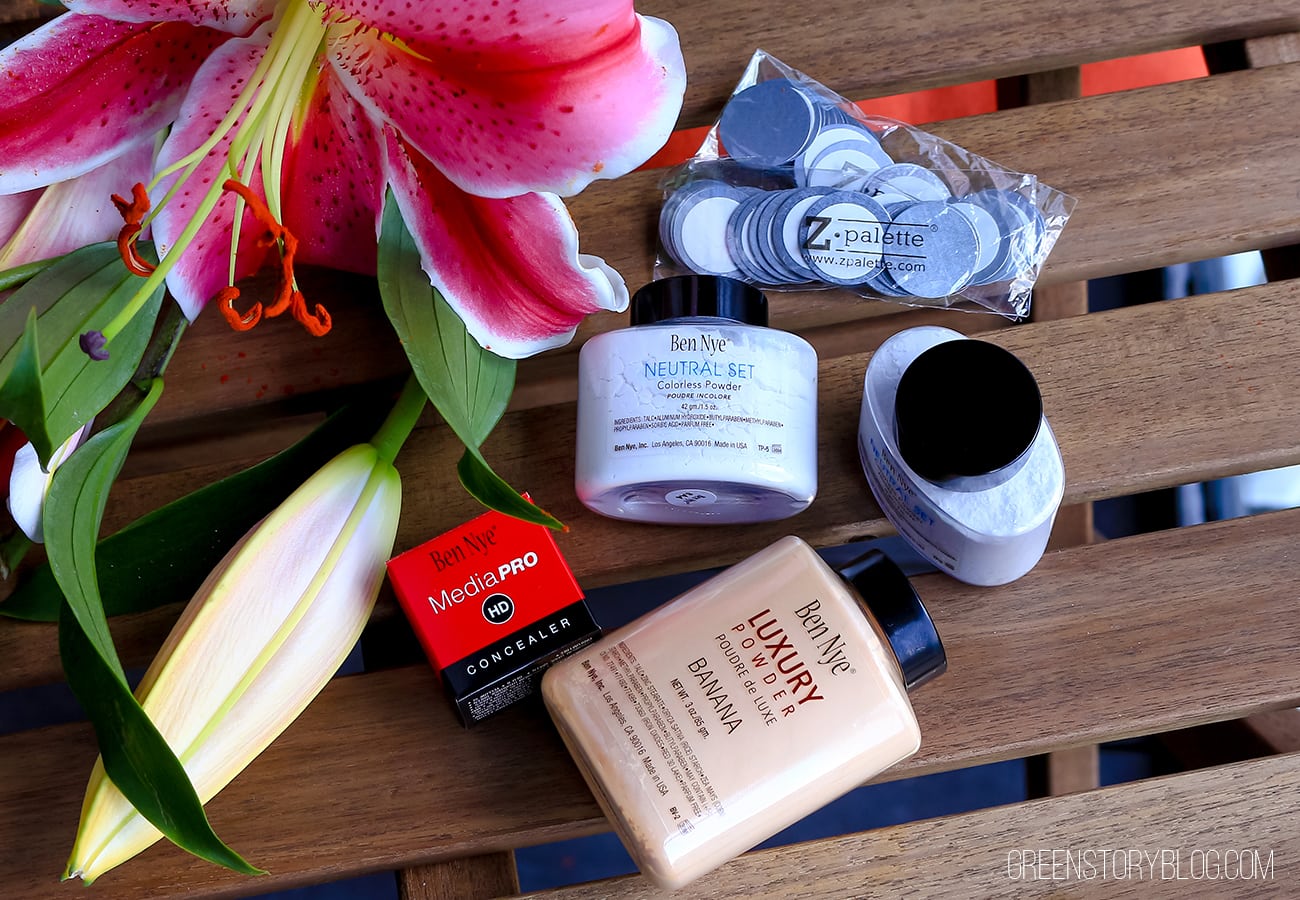 I bought…
Ben Nye Banana Powder – $22 (3oz)
Ben Nye Neutral Set Powder – $7 (1.5oz)
Ben Nye Media PRO Concealer – $9.50
Z-palette magnet sticker – $5
There was no extra charge or else and my shipping charge was $13.99. I loved how they came in, with a nice sturdy box, all my product were secure and intact inside. It took 2 days to get the shipping confirmation after I placed my order on CRC. Then it was roaming around within the USA for 10 days (I'm not sure why). At the 10th day my package departed from the US and the next week I got my delivery. Roughly, my order took around 18 days to reach me which I think is pretty normal for any international shipping.
So overall my shopping experience with CRC was pleasant. The worry I had before is completely gone and no doubt I'm going to shop from CRC again and again. If you are a makeup lover and looking for some stuff that isn't easily available to you I highly recommend having a look at CRC website. I'm sure you won't be disappointed.
By the way, I will update you soon with my thoughts on these Ben Nye products. So stay connected 🙂