I'm calling this review 'first impression' because both of these jars are 5g sample jar that I bought couple of month before to try out Astalift range. Each of the jar last me exact 6 use. One of them mentioned as whitening cream but I found no difference in use, look, texture or even in smell… so that Putting these together in one review.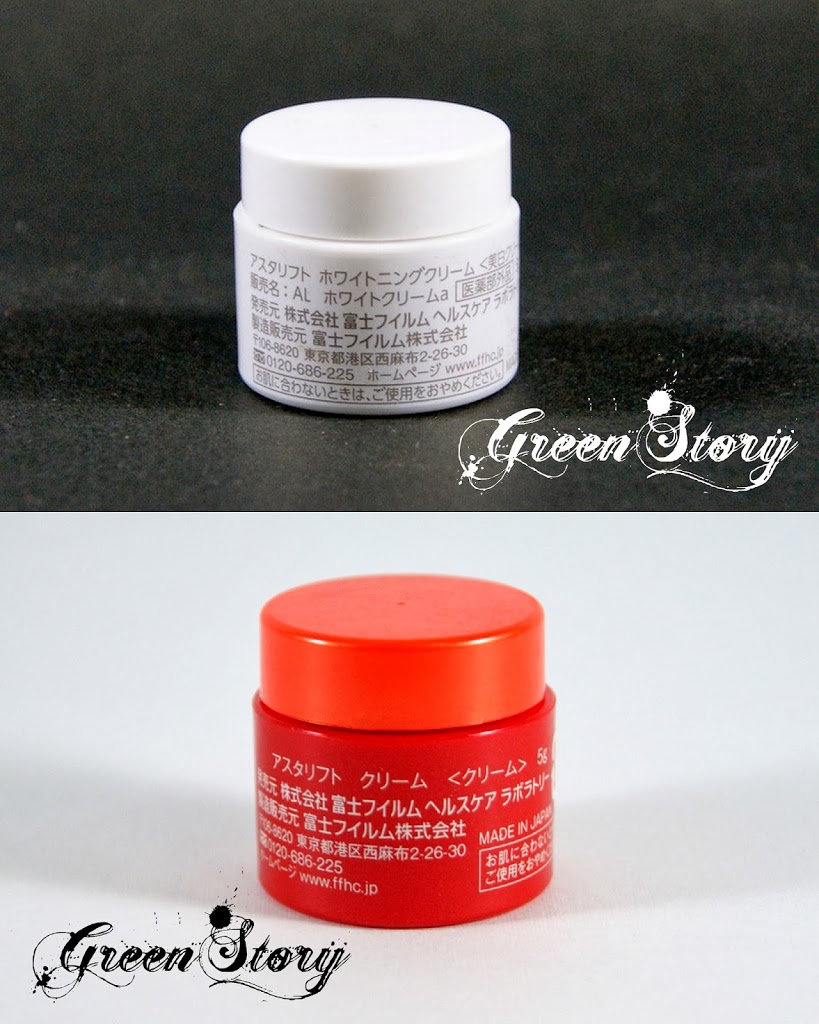 Both jar has something printed instruction in Japanese(maybe) which i cant read ofcourse. But the whitening cream jar has the ingredient list sticker in English which i peel of to see what is under neath.
It also says that the product protects skin from UV rays and prevent blemishes and freckles.
It wasn't mentioned in the jar if its a day cream or what, however the claims for UV protection makes it a day cream i guess.
Now, both cream has same apricot fragrance, texture and color, they also feels the same in skin. Though they are day cream but I used them at night to observe their effect closely.
It was end of summer when i bought them. My combination skin felt sticky in the first use… nothing like greasy but sticky, then i stopped using it. Later when the winter was coming and weather was cold I thought to try them again. And surprisingly this time they didnt feel that sticky on face. I loved the smell and finely smooth texture. They absorb into skin so nicely and leaves nicely hydrated skin throughout the night. The cream does really feel luxurious on skin but it failed to heal dry patches on my skin.
I finished both of the jar by using them 11 nights in a row but haven't noticed any bit of change in my skin or skin texture.
Astalift range is definitely pricey, however in my realization, its nothing magical the way they claims.  I tried these sample jars with the intention to get a full size product but now i think it doesn't worth spend that high(in BD the 30g jar costs BDT 7000+) on these creams. I would rather try something else for sure.
***Just to remind you, skincare product effect does varies skin to skin, so which didnt work for me might work for you.
…Take care till the next post…
Do not forget to let me know your opinion 🙂