About a month ago Meena Herbal sent me their Hand & Foot Scrub along with their body scrub (review here) to try them out. Even before that I have been using another pack of this product. Meena Herbal, a pure Bangladeshi company who launched this product almost recently.
Meena Herbal Hand & Foot Scrub is available all over the country, costs only BDT 150/-.
Needless to say, this type of product which is made in BD is totally a new concern.
[wp_ad_camp_3][/wp_ad_camp_3]
The product comes in a plastic 100g tube packaging with a screw cap. It claims to be a solution for at home manicure and pedicure. It says that the product gently removes dead skin while hydrating and conditioning the skin.
You can look for ingredient list from the picture if you want.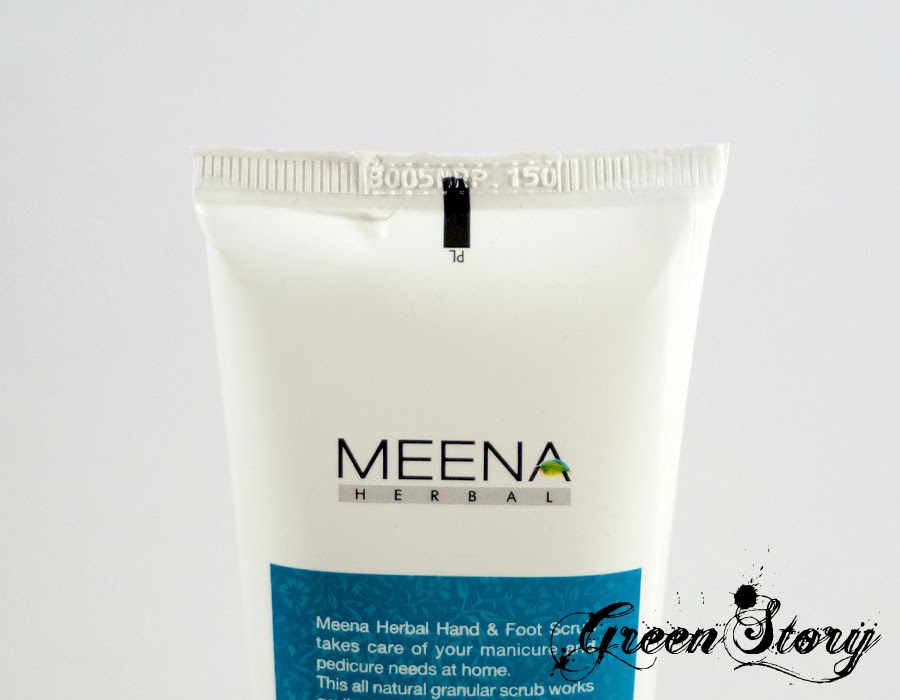 How's my experience?
Firstly, to be honest, I was really excited to try this only because in our country its new to get such 'deshi-manufactured' product.
Before this, I was totally depending on my regular ST. Ives scrub even for my hands.
The firs thing I love about the product is its smell. Its smells really nice. Product packaging is satisfactory as well. You'll find the price and manufacture date in the Packaging crimp.
This scrub is clay based, off-white in color. The scrub has a creamy texture and fine scrubbing particles in it. Those scrubbing particles are really fine to look at, but they work effectively. Doesn't feel harsh on the skin either. Generally I use this every day before I go to shower, rub my hands and feet with it. It does remove dead skin and skin feels really smooth afterward.
Now, as it claims, the product will take care of your manicure and pedicure needs. In that case, I'll say, yes it is good to exfoliate your skin but can't be a substitute for the whole mani/pedi procedure because you'll need to clean your nails which a scrub can't do.
Overall, this is an affordable and good quality product for your hand and feet. So far I don't have any complaint about it, eventually, I fell in love from the first use.
I strongly recommend Meena Herbal Hand & Foot Scrub if you haven't tried it yet.
***Note that, I'm not paid or biased to do this review. Everything stated here completely based on my honest opinion.
[wp_ad_camp_2][/wp_ad_camp_2][signoff][/signoff]