A few years ago I got to know about the brand Paulas Choice via Allure Beauty on youtube. Later on, I came across many other bloggers/YouTuber that loves Paulas Choice skincare product for its natural and skin friendly product.
Paulas Choice is a skincare brand based in the USA. Unlike other mainstream cosmetic brands, Paula's Choice focuses not on marketing and untrue claims, but on cosmetic science education to the public, products with clinically proven ingredients that really work for the skin, and the customer-first philosophy.
I always wanted to try the Paulas Choice skincare product (who doesn't want less chemical for their skin!). Sadly, it was always out of my reach because it's a USA based brand. However, finally, I got to try a Paulas Choice product that is their Earth Sourced Perfectly Natural Cleansing Gel. Needless to say, how excited I was when I got it in hand!
About the packaging, I've nothing much to say but I like it. Not any cheap plastic container that is wrapped up with a plastic paper label but very good and sturdy packaging. The print, direction, label, and everything are sealed in the container itself.
Paulas Choice Say's about the cleanser:
This exceptionally gentle gel cleanses your skin while preserving its natural protective barrier. Removes debris and makeup quickly and easily, leaving your skin perfectly clean and radiant-looking. Formulated with only natural ingredients that soothe and smooth your skin as you cleanse. Earth Sourced Perfectly Natural Cleansing Gel contains only natural ingredients proven to be gentle, yet effective without causing redness, flaking, or other signs of irritation. Contains no animal-derived ingredients of any kind. Packaging is 100% recyclable.

This cleansing gel is ideal for most skin types, especially normal, sensitive, combination, and oily skin. It is specially formulated for those who prefer skincare products made from natural ingredients that are proven safe and effective.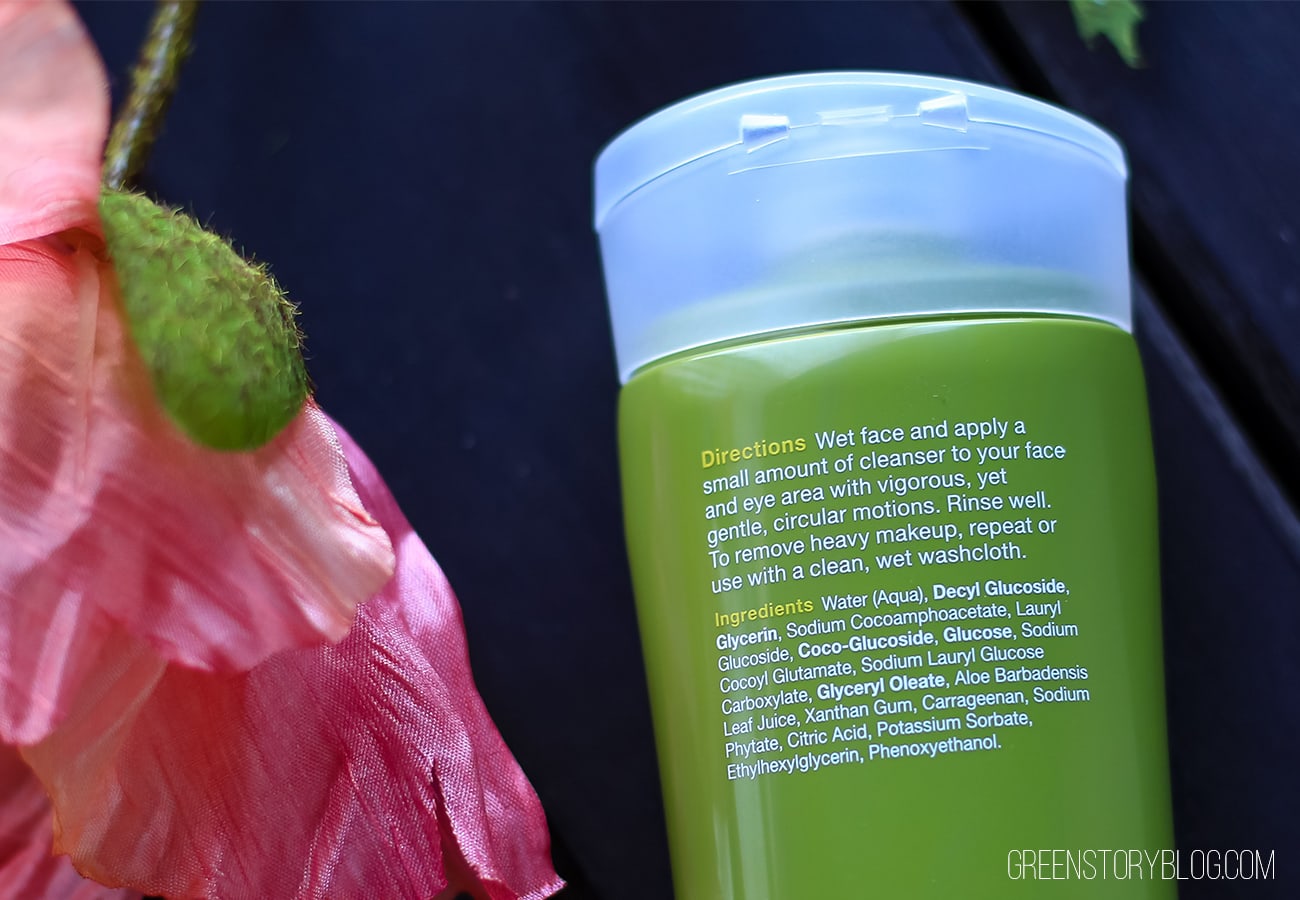 The best characteristic of Paulas Choice product's is, they are all sort of bad ingredient free; like alcohol, dye, fragrance etc.
The ingredients list of Paulas Choice Earth Sourced Cleansing Gel
Key Ingredients:


glucose, glycerin, coco-glucoside, decyl glucoside, glyceryl oleate

Product Ingredients:


Water (Aqua), Decyl Glucoside (coconut-derived cleansing agent), Glycerin (skin-repairing ingredient), Sodium Cocoamphoacetate (coconut-derived cleansing agent), Lauryl Glucoside (plant-derived cleansing agents), Xanthan Gum (plant-derived thickeners), Coco-Glucoside (plant-derived cleansing agents), Glucose (sugar-based water-binding agent), Sodium Cocoyl Glutamate (plant-derived cleansing agents), Sodium Lauryl Glucose Carboxylate (plant-derived cleansing agents), Glyceryl Oleate (plant-derived emulsifier), Aloe Barbadensis Leaf Juice (water-binding/soothing agent), Carrageenan (plant-derived thickeners), Sodium Phytate (synthetic chelating agent), Citric Acid (fruit-derived pH adjuster), Ethylhexylglycerin (synthetic skin-conditioning agent), Phenoxyethanol (synthetic preservative), Potassium Sorbate (plant derived preservative).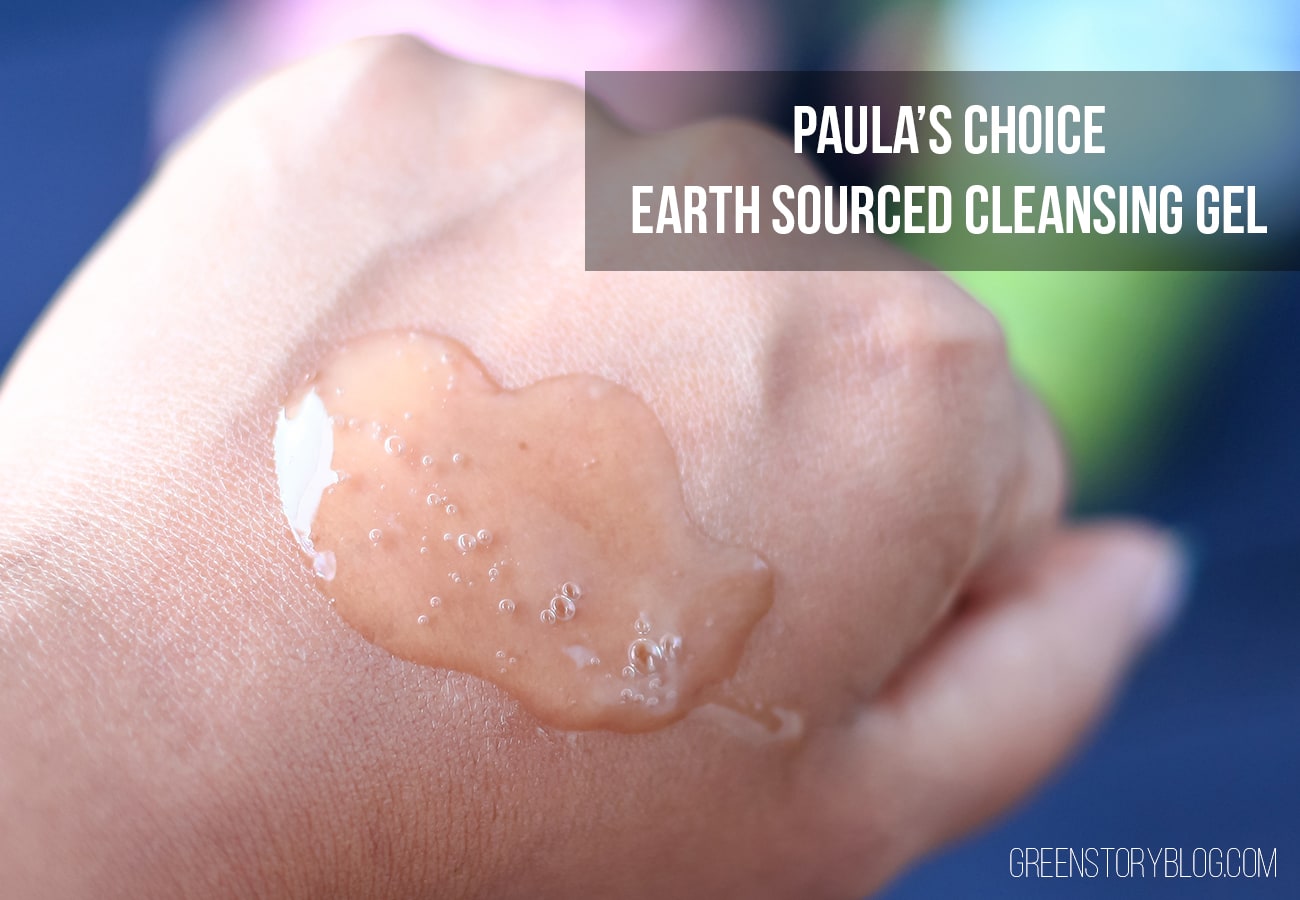 My experience with Paulas Choice Earth Sourced Cleansing Gel:
I have been using this cleanser for a month now and I not yet close to finishing half of the bottle. A little of this cleanser goes a long way. Texture wise it is a clear gel but runny in consistency but it's not super thin or runny. It is very easy to spread on the skin, doesn't lather up much and perfectly goes with my Clarisonic MIA2.
Earth Sourced Cleansing Gel by Paulas Choice works great or removing makeup as well.
I take a generous amount in a cotton pad then gently work with my makeup face. This cleanser easily melts down my foundation and liquid lipstick with a few swipes; waterproof mascara takes a bit more work. After removing the makeup I go over again normally with the cleanser and rinse off my face. As because it doesn't lather up much, it is so easy to rinse off. My face feels absolutely clean, oil-free, hydrated and smooth after every use.
Though it says it's a fragrance-free product, somehow I smell fermented coc0nut in it (very unusual smell but it is soothing) haha… probably it's because of the natural ingredients.
I have combination skin and my skin has been loving this Earth Sourced Natural Cleansing Gel lately. I won't say it has become my HG cleanser but I agree with all benefit it claims and I truly fell in love with it. It is truly gentle to the skin and effective in work. For those who are a Clarisonic user like me, I'm happy to state that this is a fantastic Clarisonic Compatible cleanser. And obviously, I highly recommend this cleanser to everyone who is looking for a good, natural, kind to skin cleanser.
[color-box]
Shopping Info:
Paulas Choice Earth Sourced Cleansing Gel | RM 110.00 / USD 18.00
Paulas Choice products are available online at Paulas Choice website.
[/color-box]
[signoff][/signoff]