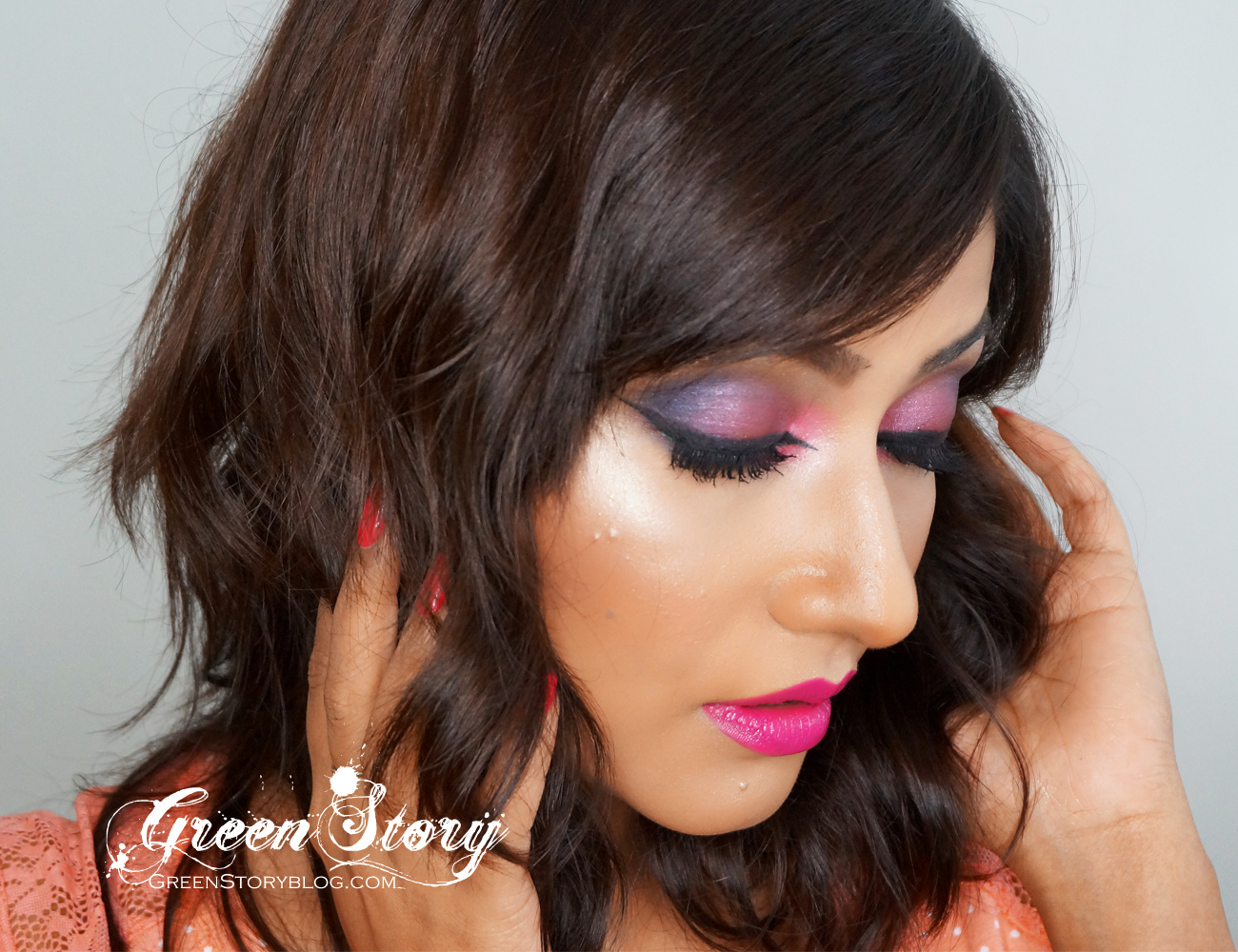 Hello there Beautiful's…
Hope you all doing well. Here I'm after long with a makeup tutorial. I call it Color Clash because in this look I played with so many  intense color. And ofcourse, as valentine day is almost here so I dedicate this look for valentine day.
Let's make this valentine clashed with colors 🙂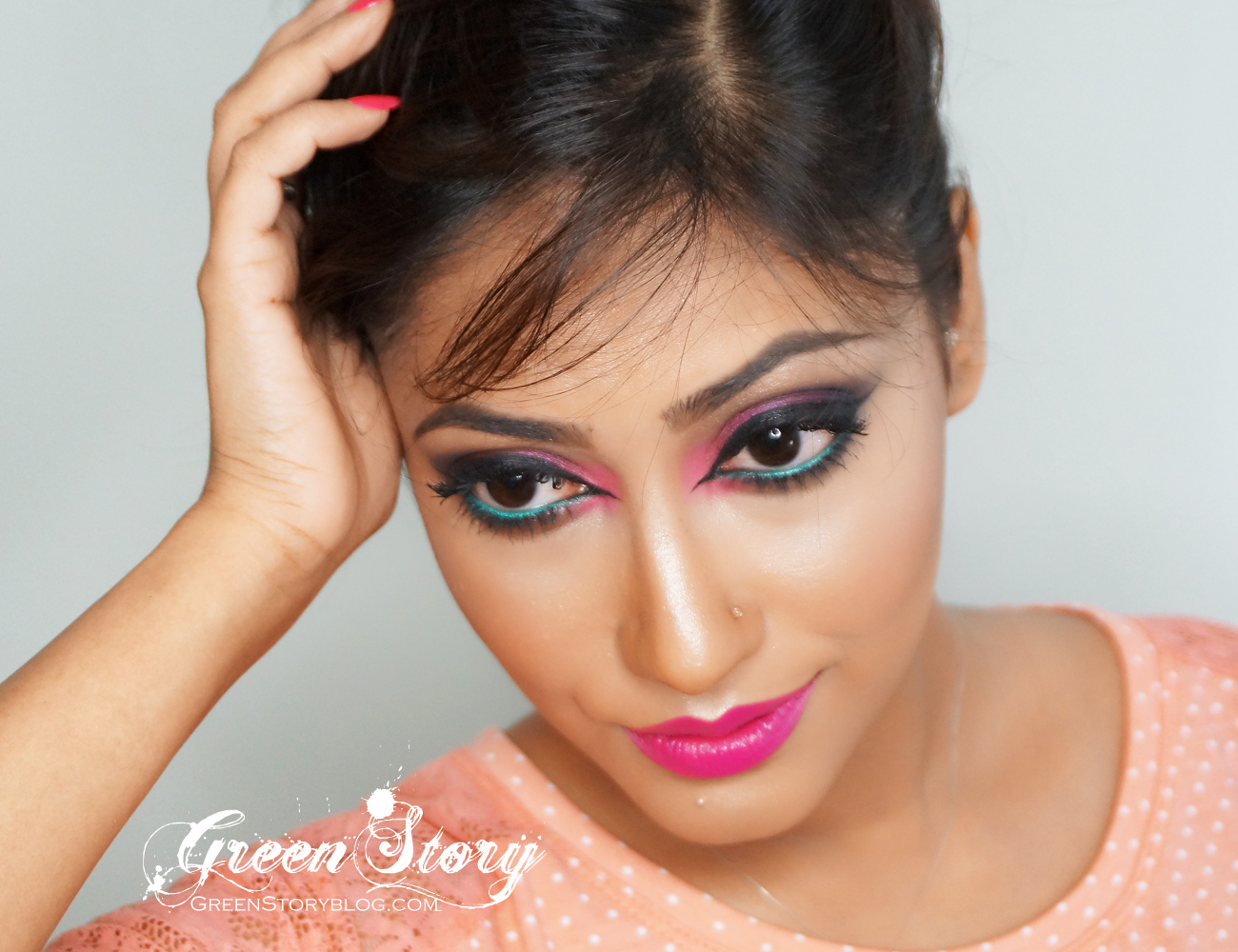 Tutorial Video:
Note: Presenting my first official(!!!) makeup tutorial for youtube.
Doing makeup is easy(!) for me but making a video of that wasn't easy at all. I'm a primary learner so I would really appreciate your constructive opinion and suggestion.


Closer snap of eye makeup: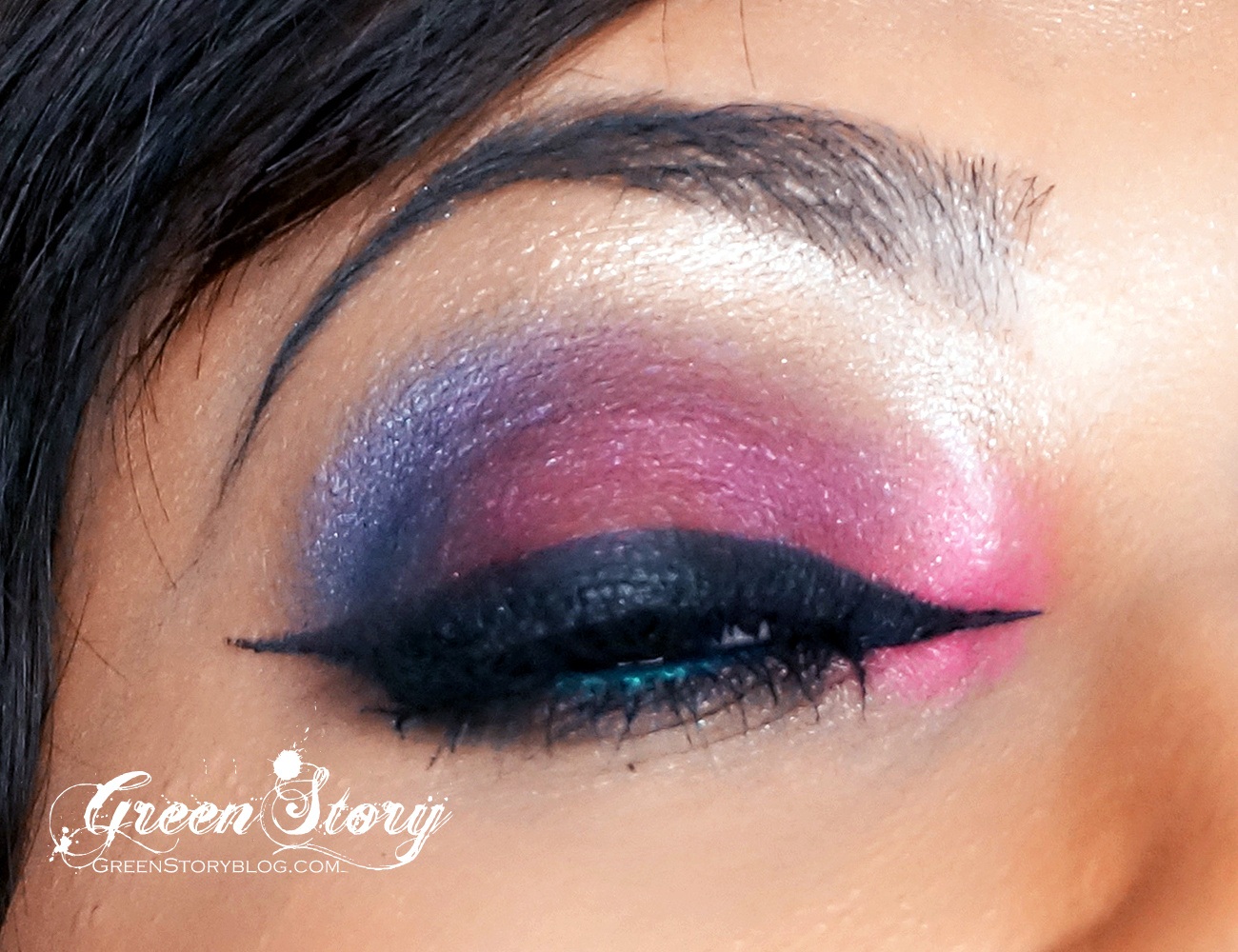 Product I've used:
For Face…
* Makeup Forever Skin Equalizer Base Mattifying Primer
* Bourjois Healthy Mix Correcting Concealer in shade 53 Dark Radiance
* Urban Decay Naked Skin Foundation in shade 5.5
* The Balm Bahama Mama Bronzer
* Tarte Bashfull Blush
* MAC Mineralize Skinfinish Soft & Gentle
* MAC Mineralize Charged Water Revitalizing Energy
*MAC Fix+
For Eyes…
* Maybelline Color Tatto in shade Inked Pink for base
* Urban Decay Vice 3 Paletter for all colors except neon pink in inner corner.
* Sleek Acid palette for the neon pink I used in inner corner.
* Maybelline Gel liner in shade Black
*Maybelline Colossal Kajal Turquoise
* Benefit They Are Real Mascara.
* Catrice Eyebrow Set for brows
*Essence Clear Mascara to set my brows
Lips…
* Jakelin Lipliner in shade Natural
* Too Faced Melted Lipstick in shade Melted Fuchsia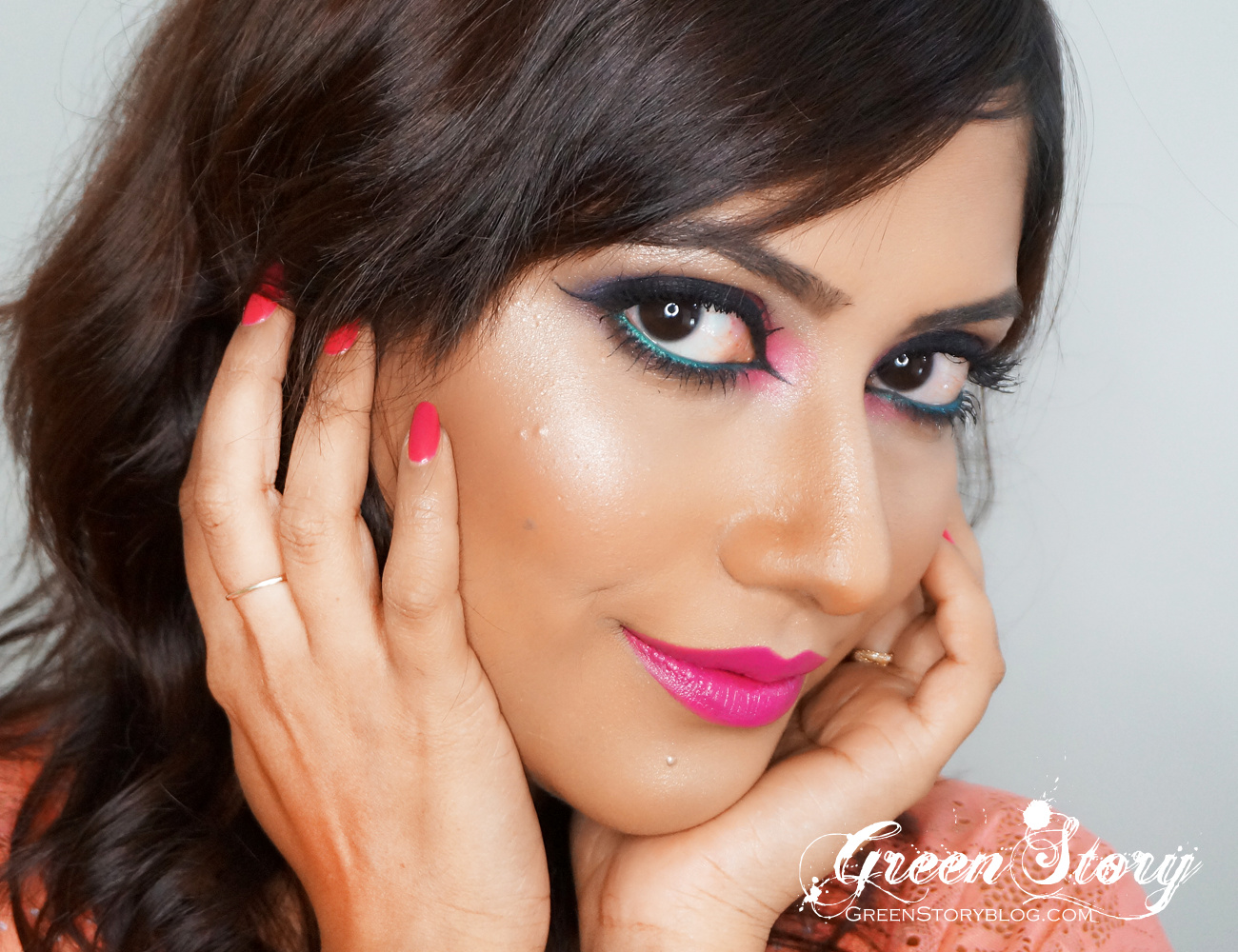 Hope you liked the look. You can always change the lip color to make the look soft or more bold. Don't forget to share your thoughts. If you try this look then you can share that with me in instagram by hash tagging #GreenStoryblog. I would love to check your re-creation 🙂



[signoff][/signoff]