Bright Orange and Leaf Green
Combination requested by one of my lovely reader.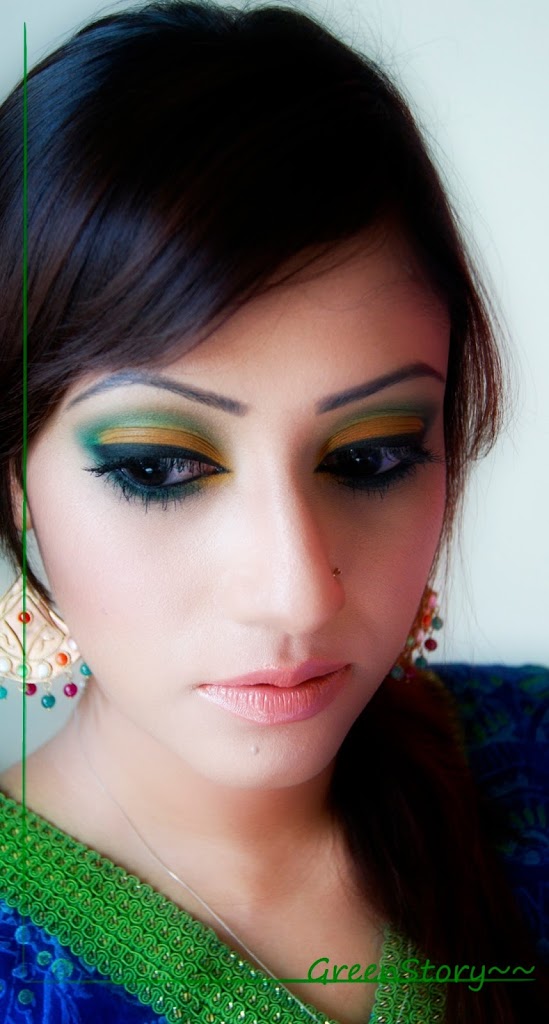 So, Lets move on to the tutorial….
1. Make a nice and smooth base for shadow…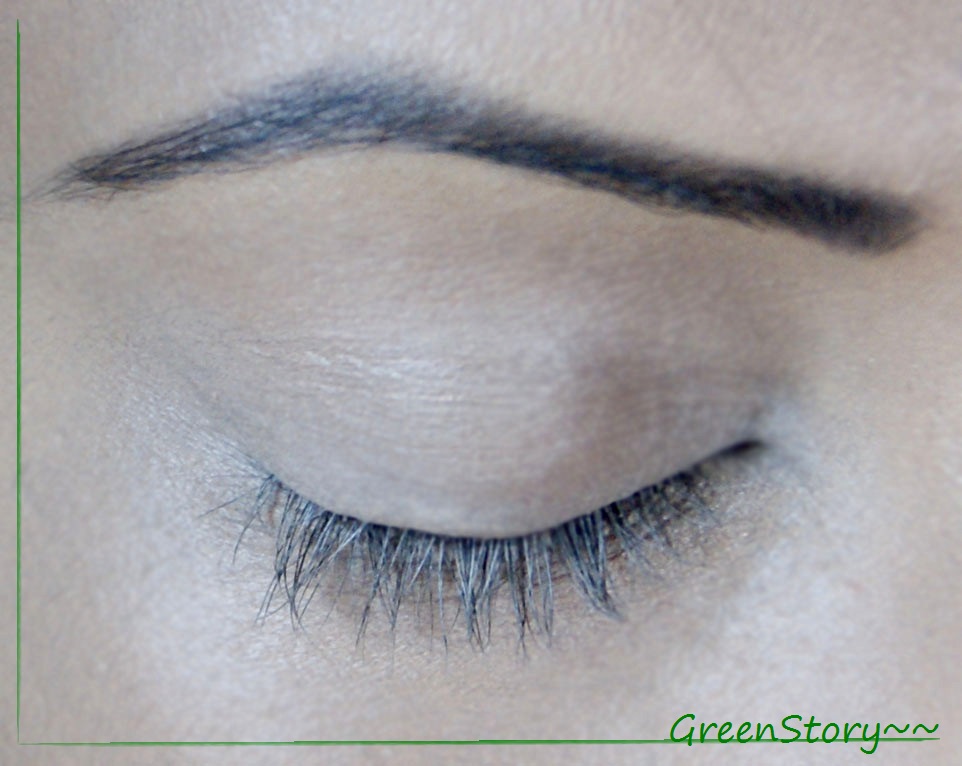 2. Take your brightest orange color and pop that in your lid, up to the crease.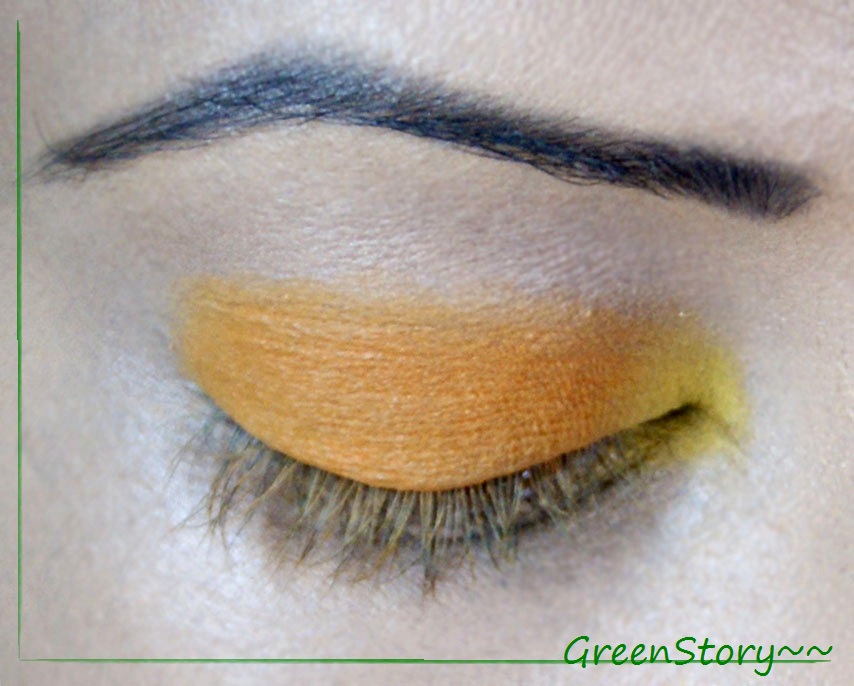 3. Take a light green color and fill your crease and outer corner with that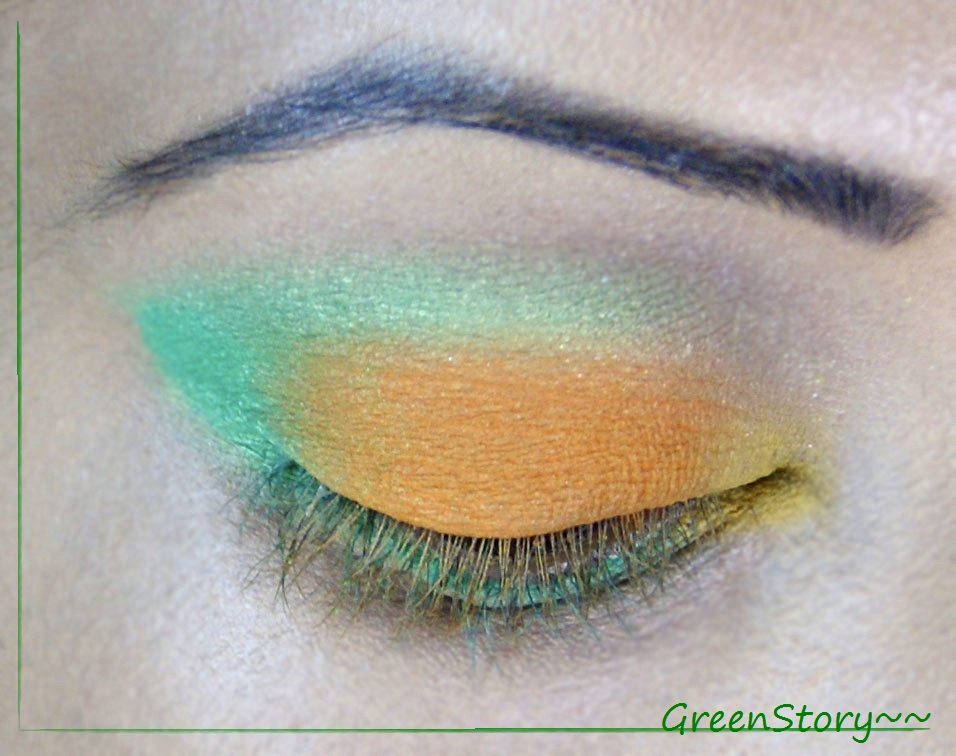 4. Take another darker green color. Nicely define and blend the green a bit more.
5. Grab a darker brown and blend outer green crease with it.
Take a nude color and bend out the brown color with brow bone. this will work as highlighter.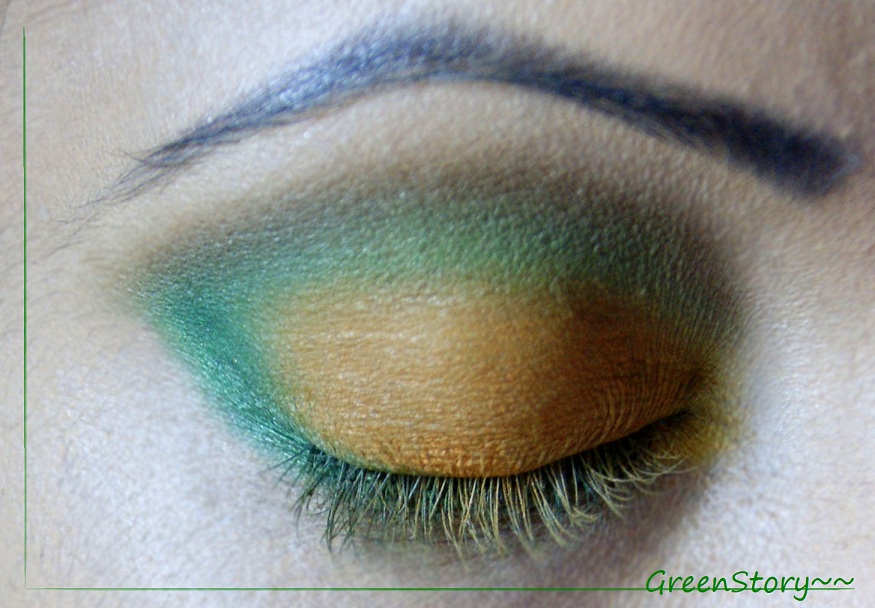 6. Take your dark green again.
From outer part, line you 2/3 lower lash line with it.
Rest 1/3 inner corner you cover with the orange you used previously.
Then connect and blend outer part of color with dark brown again.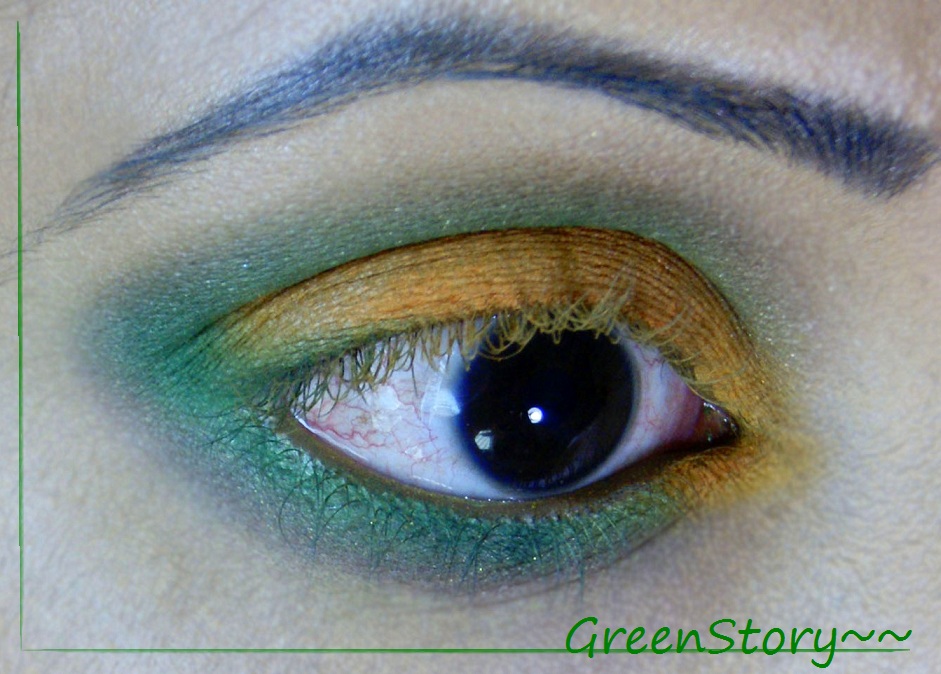 7. Now, you are almost done…
line your upper and lower lash line with a black liner, put on some decent amount of mascara.
And tend your brows afterword 🙂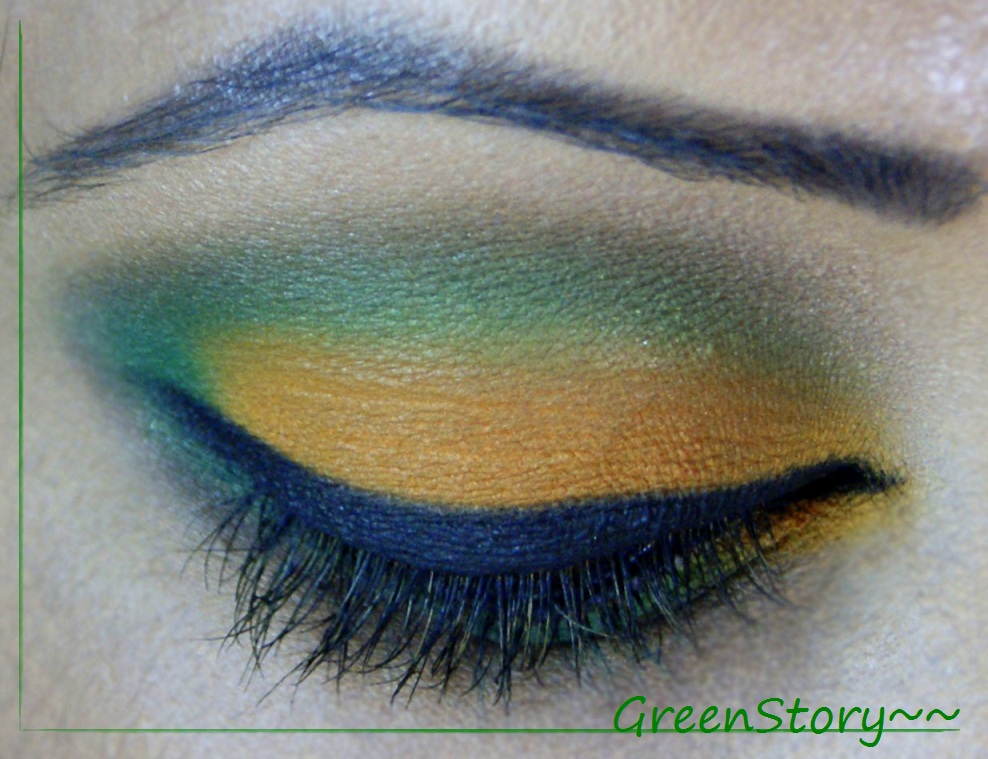 ***If you feel any of your color is fading due to blend, you can always go over again. Just pat some color over again to get the desired intensity. But do blend everything nicely.
Here is the finished look….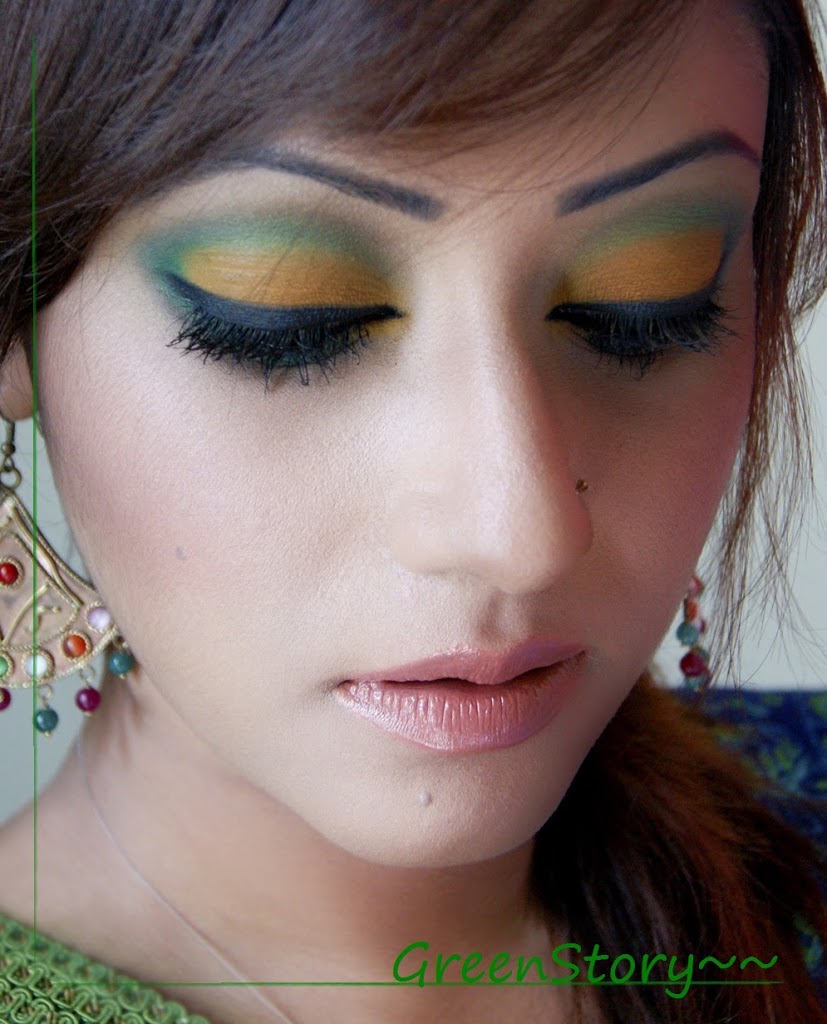 ****You can make this look more dramatic by using false lashes.
I'm allergic to false lash and glue, so I dont really try to put that on ever .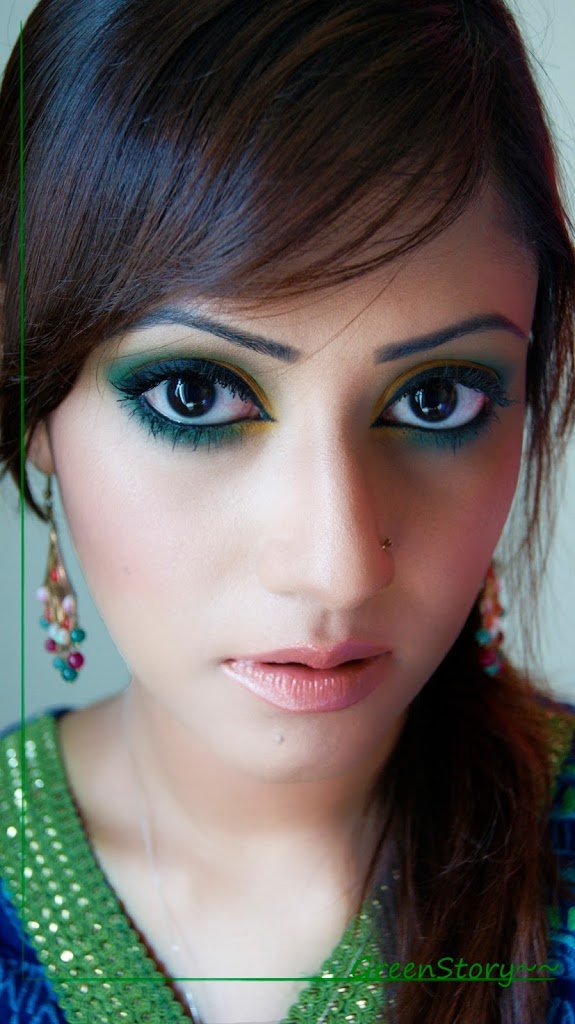 For eyes:
*Nyx jumbo pencil in milk as a base
*BH cool matte palate for orange, light green brown and nude color.
*Sleek ultra matte V2 for dark green.
*Revlon kohl pencil in black
*La-femme gel eyeliner in black
*L'Oreal feather lash mascara
For Face:
*MUA undress your skin face primer
*Rimmel London lasting finish foundation in shade natural beige
*Revlon age defying concealer
*MAC studio fix powder plus foundation
*MUA bronzer in shade 2
*Personi blush(dont know when did i scratch off the name tag, cant remember the name :! )
*Flormar terracotta powder in shade 21
Lip:
*L'Oreal color riche lipstick in shade Peach Parfait
Liked the look ??
Or,
Hate it??
Do comment below….
…..Take care till the next post…..