Elianto, a Malaysian home brand, recently launched its German-made Long Wearing Eyeshadow Stick. These are actually eyeshadows in a twist-pen form.
Elianto stick eyeshadow applies like velvet wears like a feather.
Am I being too dramatic with my words? That's how the brand Elianto says about their Long Wear Eyeshadow Stick.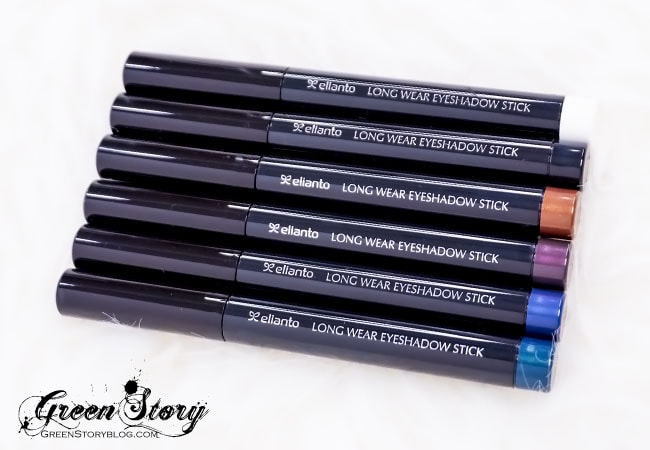 Texturewise the eyeshadow sticks are cream-to-powder on the stick and applies effortlessly. These are very much blendable and turns into a soft, powdery and waterproof finish when dry. Also, these dry quickly.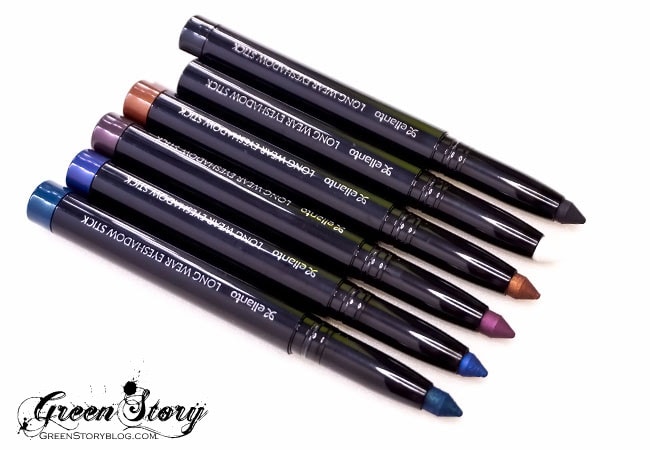 This new range of Elianto EyeShadow sticks comes with six shade variety; Navy, Blue, Purple, Brown, White, and Black. Their packaging is pretty much standard pen-like with a color-coded bottom. Each stick comes with 1.4g of product, the product stick is not thin like a pencil but a bit fat(!) than usual; again nothing bulky like NYX Jumbo pencil.
The colored bottom part actually acts as a sharpener, which makes the product more unique and useful.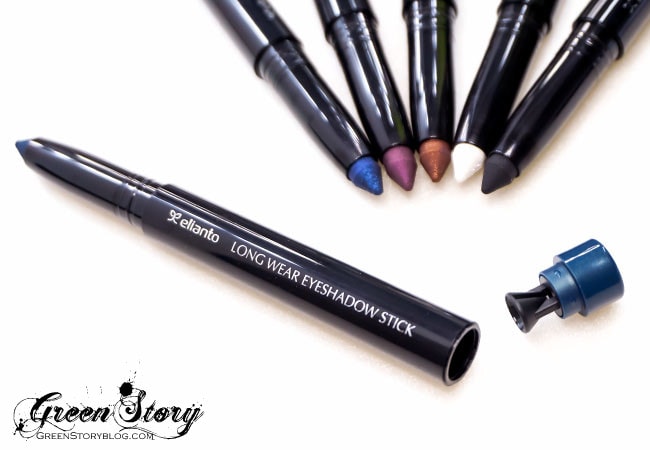 I have been using these Long Wear Eyeshadow Sticks for a couple of weeks now. They are simply effortless in use.
Let me be honest, I'm seriously enjoying them in my way. They remind me of NYX jumbo pencil but somehow I love these more.
The product claims to be eyeshadow but I like them more as my eyeshadow base. All of them are insanely pigmented, they won't budge unless you touch them but they aren't really smudge-proof. When you wear them as shadow and blend them they do loose intensity. Therefore when blended they don't really look nice; I guess that is pretty much normal for all creamy shadow stick out there, even my Laura Mercier shadow stick act same.
Waterproof? Yes, as they are wax-based so they are waterproof and don't come off with water.
However, if you use these shadow sticks as a base for your shadow then they work wonderfully. If you are familiar with NYX Jumbo pencil then you know already what I'm trying to say. As a base they are super long-wearing and budge-proof, won't get into your crease and will help your shadow to pop up more.
Another best thing I found, these are great as eyeliner. Only black and white shade in the range is matte in texture but the other four shade is kind of shimmery or maybe I should say metallic. With that provided sharpener its easier to sharpen them and get a thin line upon application.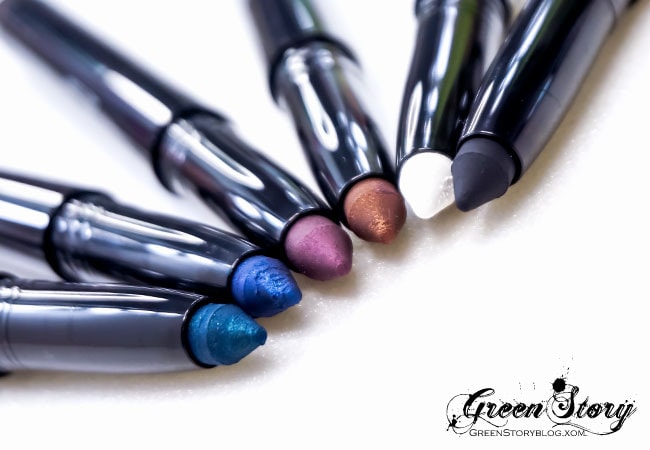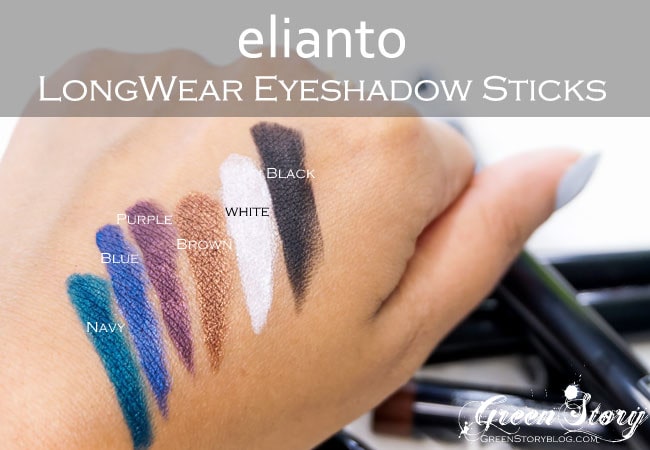 I'm sure you can see from the swatch how pigmented are they, impressive, isn't it?
The shade Navy is not actually a Navy but kind of teal green leaned more into the blue. The shade purple is more like a burgundy I would say. Nonetheless, I absolutely love all the colors yet Blue one is my favorite 🙂
Overall, though they didn't work for me as shadow yet I'm in love with Elianto Long Wear Eyeshadow Stick. They are a quality product with the best value of money. I really wish they'll come up with more color.
[color-box]
Availability:
All Elianto counter nationwide: RM 31.99
Shop Online: http://www.elianto.biz
[/color-box]