Who doesn't know about GlamGlow Mud Mask treatments? I was always keen to try them but their high price tag pulled me back. I have never been able to justify the price of a pot of mud mask. As because they are pricey, which one I should go for was confusing to decide as well. When I saw this travel set in Sephora with 5 GlamGlow masks, I couldn't resist. This set is definitely amazing to try out the product and to decide for next. Also, if I look at the price tag (RM145) of this set, it is a bargain.
In this post, I'm mainly sharing my quick thought (which one I like the most which one I didn't, etc) about all these GlamGlow masks so it help you to decide as well.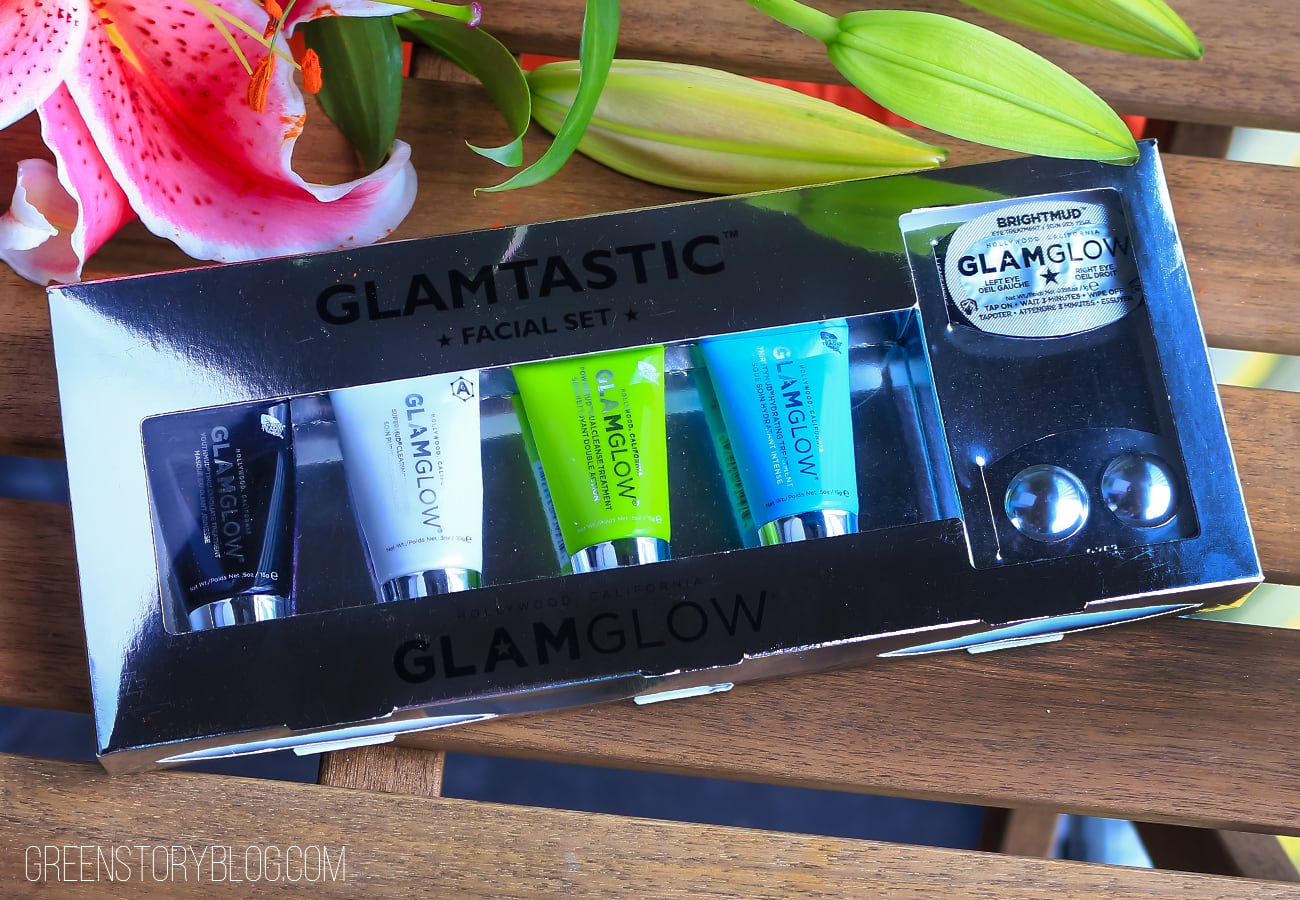 This GlamGlow Glamtastic travel set came within their holiday collection, retails for RM145 here in Sephora Malaysia. The set contains 5 travel size tube of most popular mud treatment and two set of Bright Mud eye treatment.
Youth Mud, Power Mud, and Thirsty Mud came in a 15 pack; Super Mud in a 10g pack, and two capsules of Bright Mud has 3g of product in each. Those two capsules of Bright mud were meant to be for two use and the other four-pack gave me an average of 5 use.
GlamGlow addresses their mask as a treatment pack because they're not any random mask but each one is specially designed to treat your skin problem.
So let me tell you how was my experience with these 5 types of GlamGlow Mud Mask Treatments…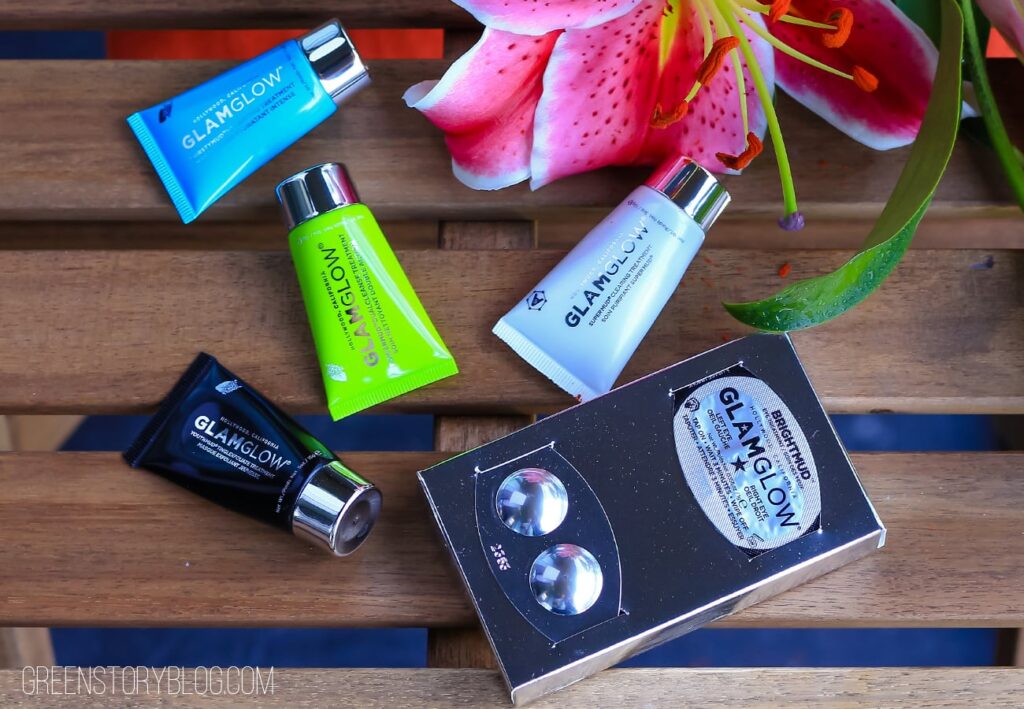 GlamGlow Power Mud | Dual Cleansing Treatment:
It's a Mud to Oil cleansing treatment. When applied it looks like creamy mud, dries like mud but in the contact of water it turns into an oily substance. It claims to unite the Power of Mud & the Power of Oil to achieve SUPER amplified, deep cleansing, yet gentle results. Suggested to use twice a week.
I usually apply a thin layer, let it dry for 15/20 minutes then wet it again with water and massage for a few minutes before rinsing it off. This mask is pretty interesting looking at its mud to oil transformation, feels somewhat cooling in the skin. This one also contains fine granular particles so when massaging it also gently exfoliates the skin.
On normal days when I already have a clean face (without makeup), my skin feels pretty pumped and clean afterward however when I tried the mask right after cleaning my makeup I found it not really helpful cleaning my foundation to every bit. There was foundation residue afterward and I had to go back to my Clarisonic Mia2 to make sure my face is makeup-free.
GlamGlow Power Mud definitely gives a nice and soft feeling to the skin but looking at its claim, deep cleansing, and my experience (unable to clean my face with makeup) I'm not impressed with it at all. Surely not going to buy it again.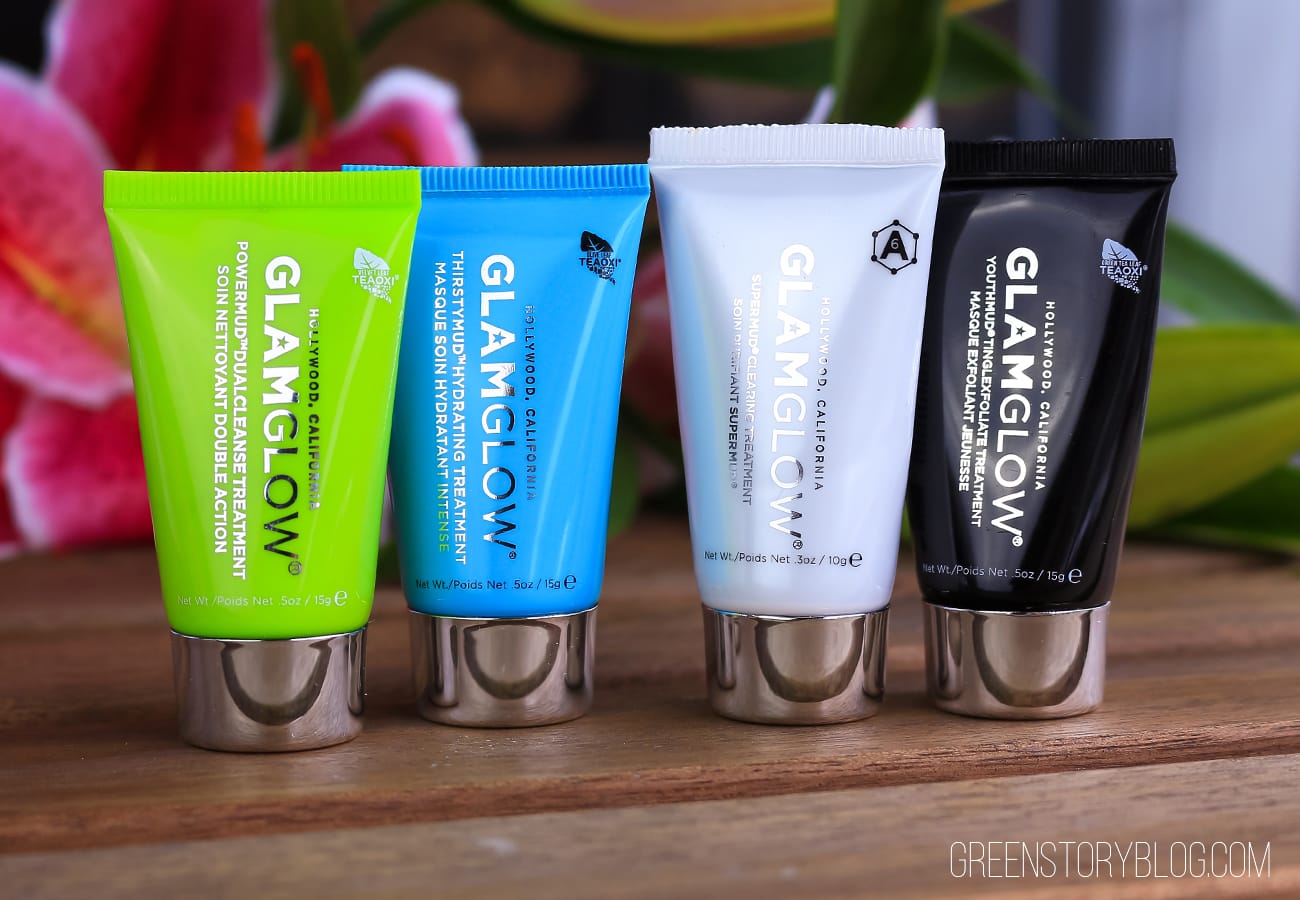 GlamGlow Thirsty Mud | Hydrating Treatment:
Advanced hydration active technologies, providing deep instant Hydration. Thirsty Mud Hydrates, Moisturizes, Restores, Replenishes & Calms the skin. New Super Technologies in Thirsty Mud will leave you with Hydrated Heart Pounding Glowing Skin. Suggested to use 2-3 times a week or when needed.
Thirsty Mud is a yellowish gel-like, when applied on the skin it appears transparent but like a creamy gel veil. This mask is extremely cooling on the skin, immediately soothes inflammation, calms down redness. I normally apply a thin layer just like I would apply my moisturizer then let the mask sit on my skin and try to enjoy the cooling sensation. after 15/20 minute I just wipe off the excess with a facial tissue.
Yes, you read me right, you don't need to wash it off, you can leave it on but you can wash it off if you want to. I prefer leaving it on because I don't want that cool sensation to go away.
Thirsty Mud doubles up as a sleeping mask/night cream. I love it as a night mask as well, I feel it helps me to fall asleep quickly. I didn't know that I can love a hydrating mask this much that I find whenever I feel stressed, kinda every day! Whenever I used Thirsty Mud I felt instantly relaxed to my brain haha, I'm truly addicted to it. I find it true to its every claim and best hydrating mask I've ever used.
Wish GlamGlow mud masks were a bit pocket-friendly… phew!
GlamGlow SuperMud | Clearing Treatment:
SuperMud Treatment claims to fight all common skin like pores, blemishes, black/white heads, uneven skin tone and else. Suggested to use as often as needed as a spot corrector, once a week as a full face mask. Not for use on sensitive skin, limit sun exposure while using.
It's deep gray in color, smells very herby (kinda mix of green Cardamon and Cloves, I like that), has fine granular particle as well as some seaweed like flakes in it. I find the texture of it is similar to Youth Mud just a bit less of those leaf-like flake and exfoliating particles but it doesn't tingle the skin like Youth Mud does.
I use it as instructed, mainly at night (as it was said to limit sun exposure) leave it for 5/10 minutes (it dries quickly), massage a bit with water, then rinse it off. Skin feels nicely clean and revived, soft, and smooth but quite dry afterward. I follow it up with a hydrating mask (been using the Thirsty Mud) to restore hydration. As because I've used this mask only a few times so can't tell anything about how it works as a spot treatment but I'm really interested to find that out. I'll surely update you with that in the future.
GlamGlow Youth Mud | TingleExfoliate Treatment:
Youth Mud designed as a 10-minute professional 'facial in a jar' for behind-the-scenes use in Hollywood's Entertainment, Music, Fashion & Award industries (well! those words always felt mouthful to me, only I could relate when I look at the price tag :p). Youth Mud provides gentle resurfacing exfoliation and helps to leave skin smoother, brighter, and softer resulting in immediate camera-ready glowing skin. Suggested to use twice a week.
The first thing that is noticeable in this mask is big chunky flakes of something leafy (green tea leaf – mentioned in the ingredient list). Those leafy things often make it hard to apply and spread. When applied it starts tingling (not burning) within a minute and that goes on for next 5 minutes. I usually leave it on until the mask dries up (it dries up pretty fast) then massage with water to exfoliate the skin and rinse it off.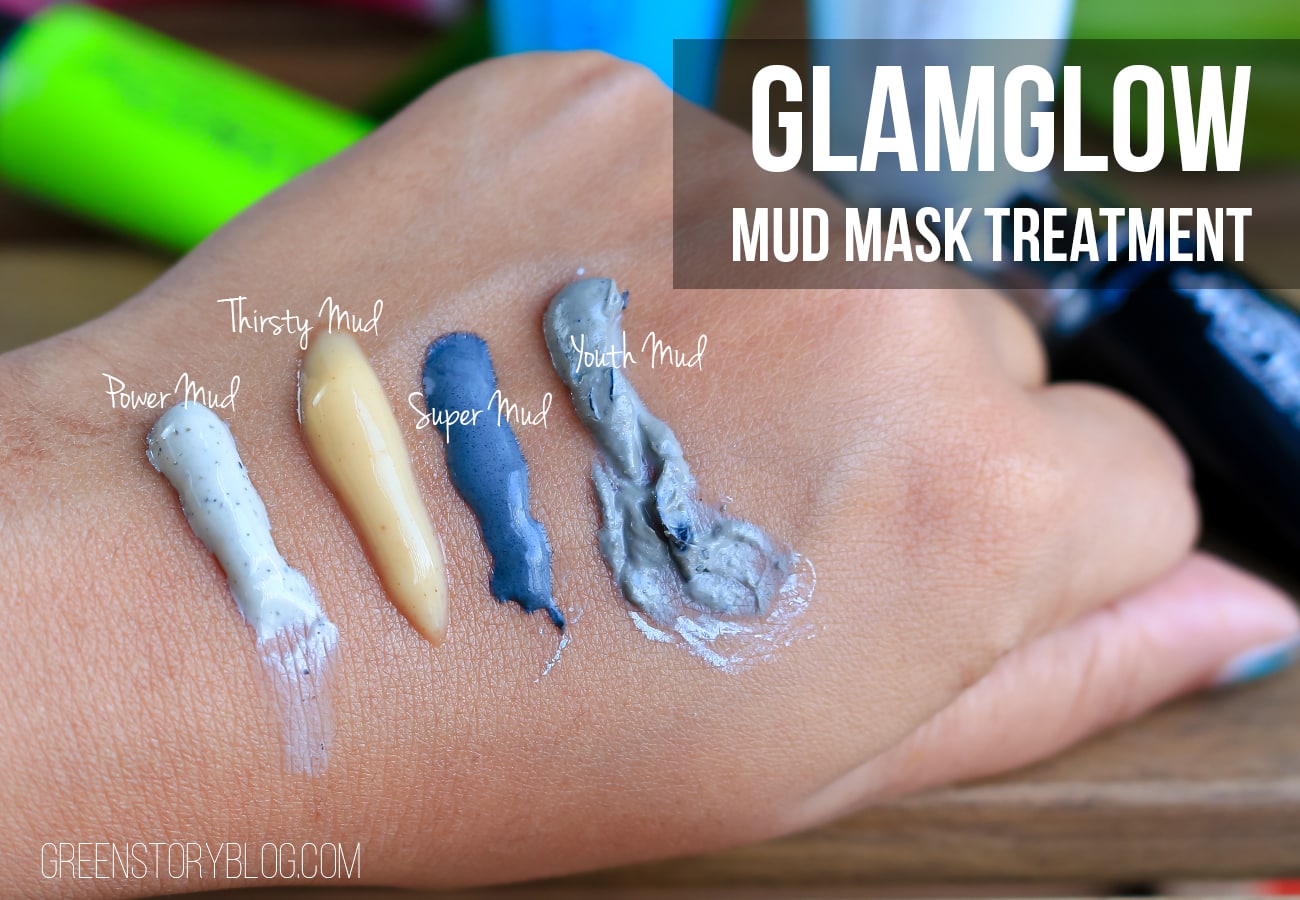 Youth Mud has a lot of natural ingredients (green tea, chamomile, marigold, cucumber, etc) in it thus it smells herby or I should say heavenly! I love the herby smell :). It tightens skin while drying and no doubt it exfoliates the skin to it best without being harsh to the skin, unlike those sugar masks I used to exfoliate.
I made my husband (he is too busy to use any skincare!) use Youth Mud, he had a lot of dry skin around his nose and we both were surprised seeing the result in first use. His nose turned clean and dirt free like never before. I wish I took a before/after picture(though he would never allow me that😅). Actually, I didn't expect that much of effectiveness from a mask!
This one doesn't dry up skin like Super Mud does but I do like to follow up with a hydrating mask or a thick moisturizer right after the use. Since I started using Clarisonic Mia 2 I don't really use any physical exfoliator but Youth Mud surely making me think of using an exfoliating mask again.
GlamGlow Bright Mud | Eye Treatment: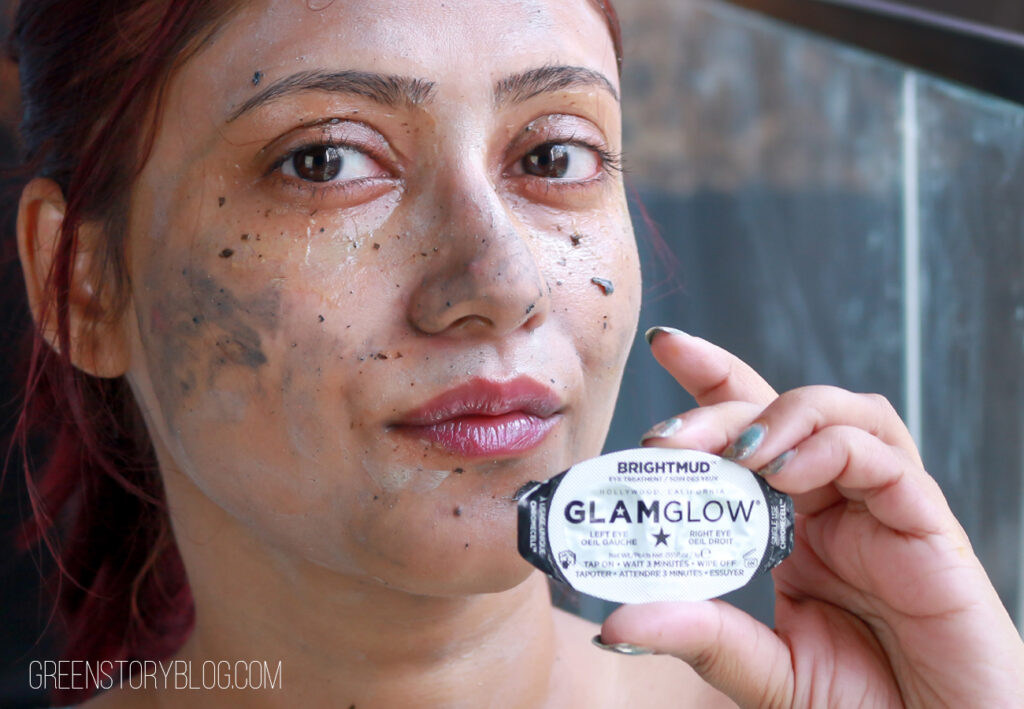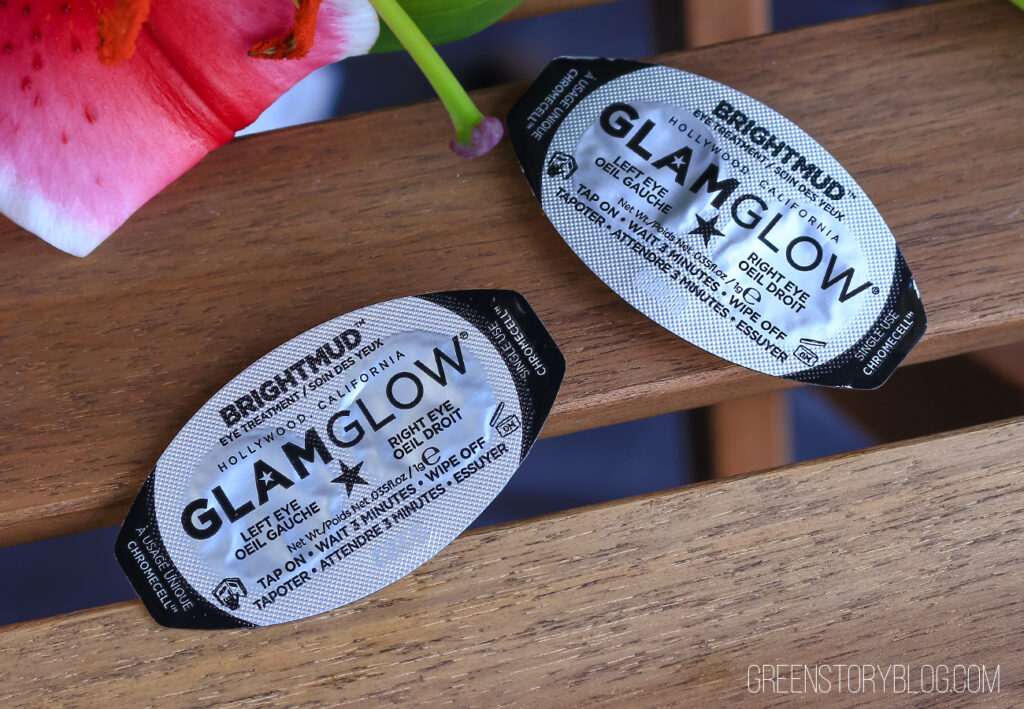 GlamGlow says Bright Mud is the world's first TAP ON + WIPE OFF reverse action under eye & orbital eye treatment. Designed for an instant 3-minute result which means it will revive your dehydrated puffy under-eye within 3-minutes.
Bright Mud has a gel-like texture, enriched with Cocoa, Coffee seed powder, Peppermint leaf, and more goodness. To be honest I never believed it claims until I used it myself!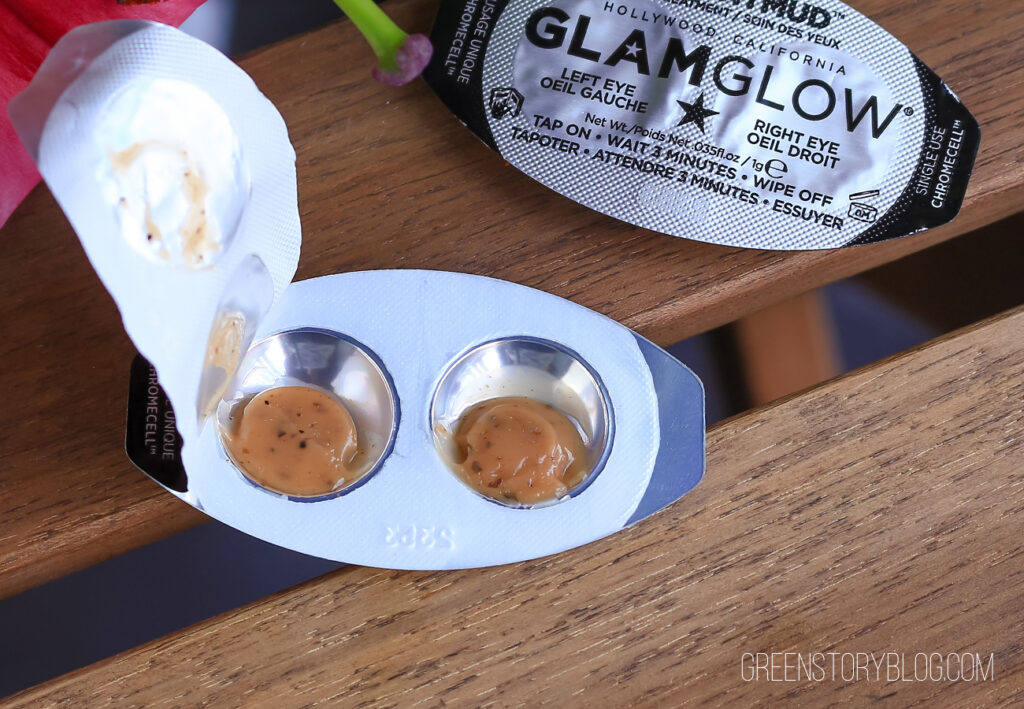 I have serious dry undereye and the way Bright Mud revived my under-eye area like instantly, it was amazing. Can't tell much about this because I only used it twice But I'm impressed! I wish it would come in a jar so
I could use the amount I want, after all, it is extremely pricey! Looking at the price and its effectiveness I will surely think of it on that very special day when I need a quick fix for my undereye area.
Overall, It was not a bad experience with all these GlamGlow Mud Mask Treatments.
The PowerMud is not my favorite but the other ones are true to their claim.
I'm probably going to buy the SuperMud soon to experiment with it more but tossing between Thirsty Mud and Youth Mud. They're both amazing but can't afford all at once haha. Moreover, there are a few new additions available already to in the GlamGlow Mud mask range.
All GlamGlow Mud treatments are suitable for both man and women so don't forget your man while considering your purchase 🙂
I'm keen to know if you've tried any of these Glam Glow Mud Mask. Which one is your favorite or you recommend?