Healthy Shop Complex Intense anti-wrinkle Eye Contour Gel with white tea & grape seed extract.Available any good cosmetics shop in Bangladesh. Worth BDT 750/- for 25g.
Ingredient: White Tea Extract, VitisVinfera(grape) Seed Extract, Royal Jelly Extract, Centella Extract, Vitamin B, Propylene Glycol,Cetyl Alcohol and Ceteareth20, Stearyl Alcohol, Isopropyl Palmitate, Methylparaben, Propylparaben, Fragrance.
Claims: Help to prevent dark circle, puffiness, fine lines and wrinkles also nourish. smooth and moisturize the skin around the eyes.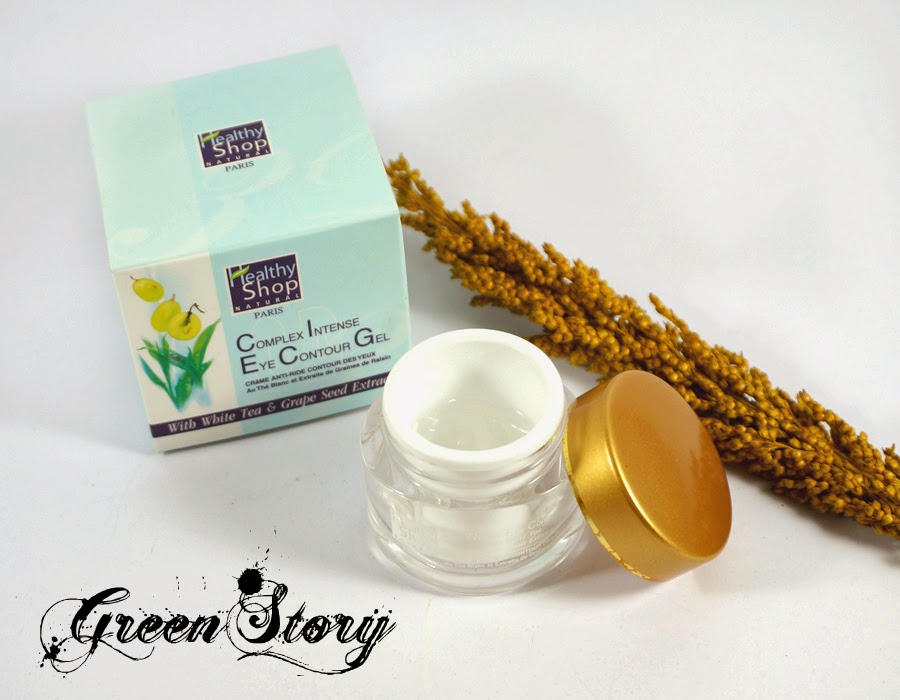 My Experience: Product comes in a glass like plastic jar packaging. It has very soft and refreshing scent in it. Almost watery jelly in consistency, in fact, it feels totally like water while applying. Absorb quickly into skin without leaving any trace of the product. If feels moisturizing for an hour or two after application, thereafter its hard to feel that a product was applied there just couple of hour before.
I personally do not like oil based formula for my under eye area. I started using this gel with big hope because at the beginning I liked its watery consistency and the way it soaked into skin. After using the gel for few days I noticed the product pretty much doing nothing in my under eye area. It wasn't helping to moisture or nourish more than 2/3 hour, totally didn't work on dark circle, fine lines or anything. So, it turned into a big disappointment for me. However, finished the jar yet got no visual benefit out of it.
Would I purchase it again? Certainly not!! Won't even recommend to anyone.
——————————————————————————————-
———————————————————————————————————-
keep connected with me in..