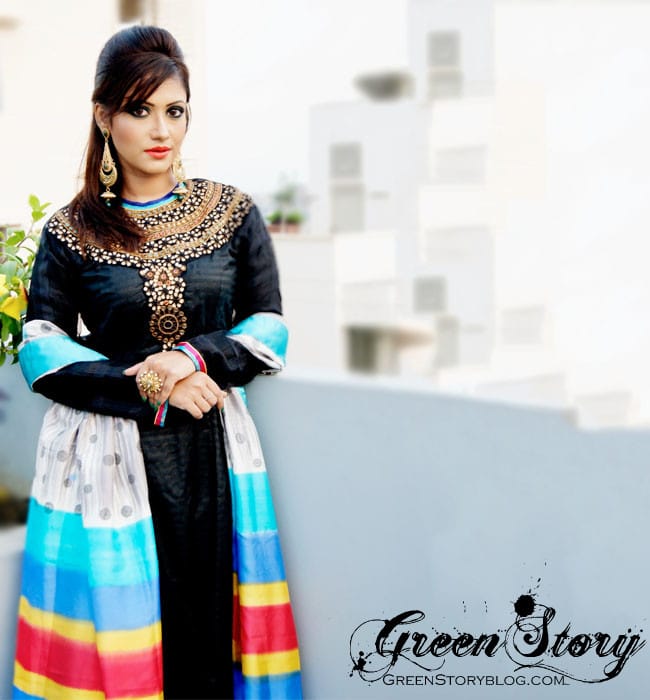 Eid Mubarak once again to you all. Hope you all had a wonderful Eid with your friends and family.
Yes, I had a nice one as well. For being a family person the first day I was totally busy with family, Qurbani, guests and all.. haven't got time for myself to get dressed in a festive way. Next two day I was free to dressed up and roam around 🙂  Today's post is to share with you the way I dressed up to celebrate my Eid…
[wp_ad_camp_3][/wp_ad_camp_3]
So, If you wondering about the dress, It is from a Bangladeshi Brand Aarong. Dress material is pure silk, rich Kundan work has done in front and back of the kameez, hand dyed dupatta,  screen printed blue silk seloar also has finely detailed lace work around the hemline of kameez and dupatta. Gorgeous, isn't it?
My ear pieces are old but a favorite collection of mine, custom made on gold with precious stone, the design was provided by me.The ring, gold plated on silver with pearl and meenakari, bought from a local jewelry shop.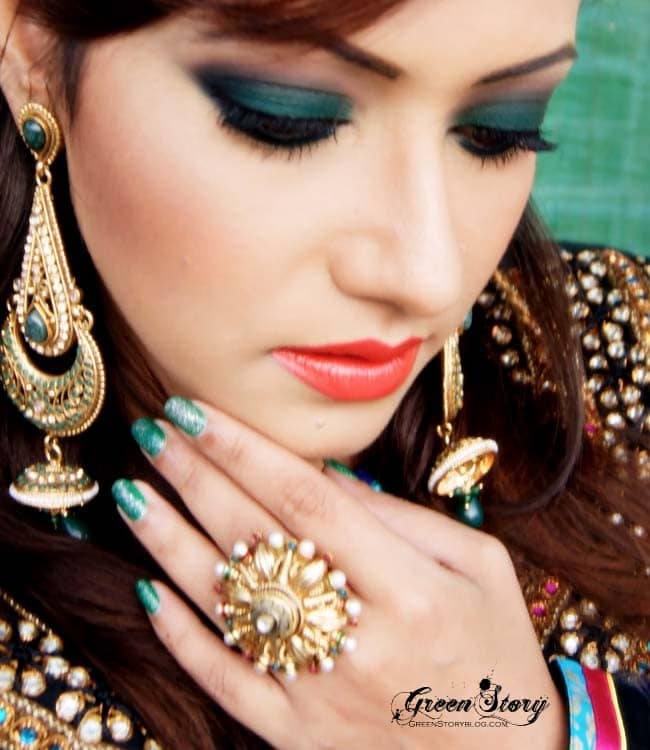 [wp_ad_camp_4][/wp_ad_camp_4]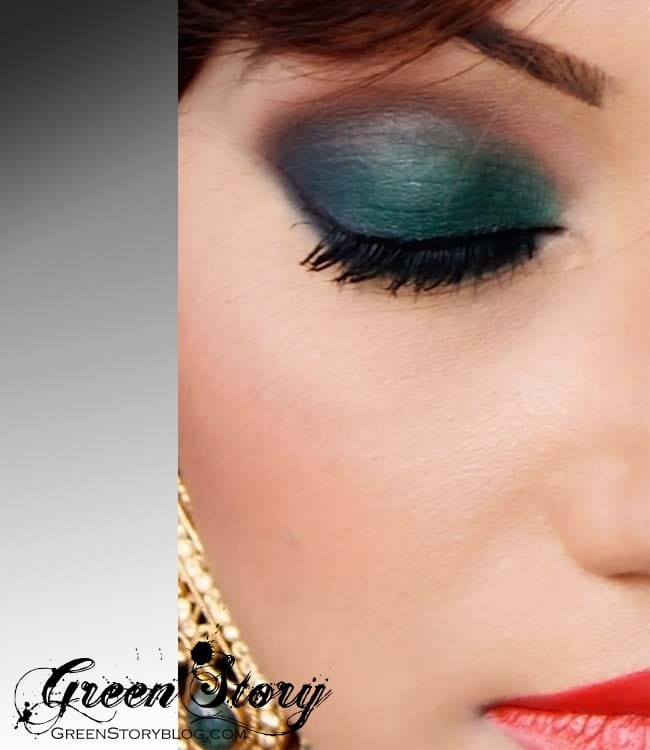 On to the makeup…
I have used MUA Undress Your Skin primer to prime my face then mixed MAC studio fix fluid NC42 and Prolong wear NC 40 foundation applied that to create my base. Over that used Mac studio fix powder plus foundation to set the base. For eyes, I used Sleek ultra matte V2 palette, Revlon Custom eyes mascara, Revlon kohl pencil and Ioni liquid eyeliner. Wore Mua pressed powder in shade 4 as the bronzer and Sleek Avoir la Peach as my blush. Highlighted my face with Revlon Sunlit Sparkle which is basically an eye-shadow. MAC Morange is on the lip… At last, I sprayed MUA Pro base makeup fixing mist to set the whole thing!…So, with this makeup and get up I rocked around 8 hours. Visited friends and relatives, some random places, dinner with family etc etc…. enjoyed my 2nd day of Eid to fullest.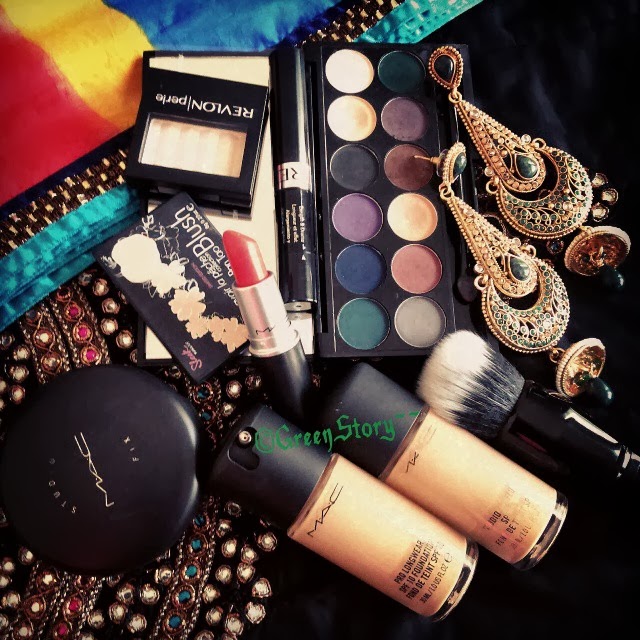 [wp_ad_camp_5][/wp_ad_camp_5]
3rd day of Eid-ul-Azha, 2013…
Again, here and there outing with family…. but this day I haven't got the chance to take picture for blog, just a mobile shot 🙁 apology !!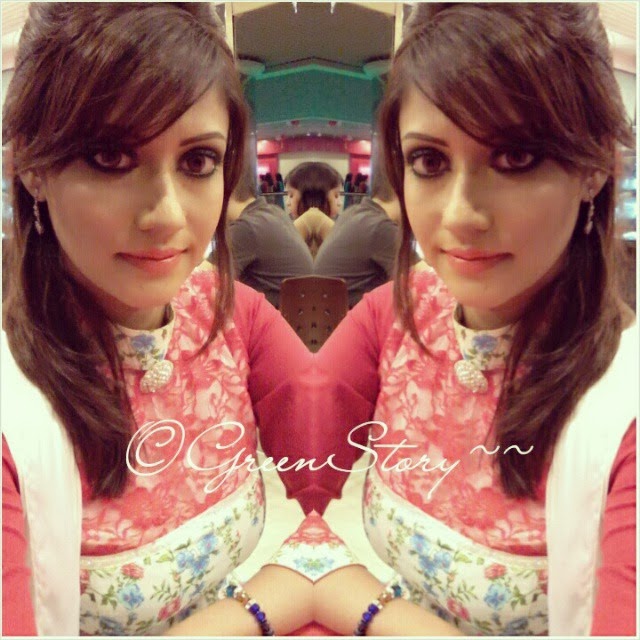 Today, I went on pretty simple but in a playful way… Dress was entirely designed by myself, this was kind of frock style dress paired with fancy scarf and quarter tights. Georgette is the base material here, embellished with lace and stone button.
Accessories was a simple zirconium piece on the ear and a funky evil-eye featured bracelet(which was gifted by my best friend). Used the same product for my base makeup that I wore other day, just with raccoon black eye and MAC Crosswires on the lip.
[wp_ad_camp_1][/wp_ad_camp_1]
Hoping that you liked this picture heavy post…Do share you opinion and don't forget to follow the blog.


[wp_ad_camp_2][/wp_ad_camp_2][signoff][/signoff]