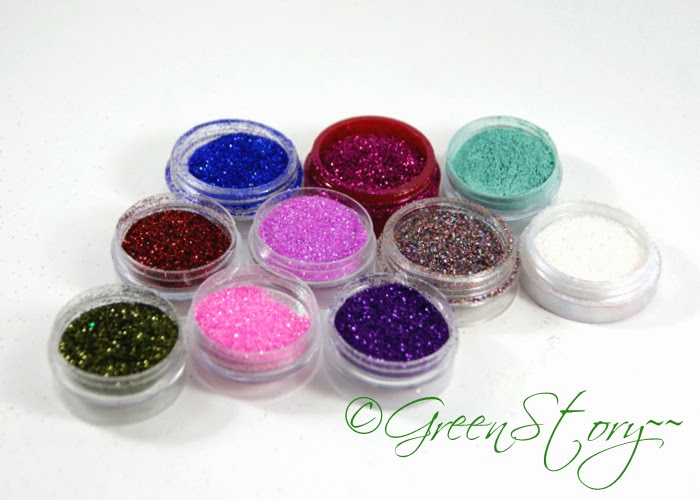 I get too many queries about these eyeshadows and glitter every day, so thought to do a quick picture heavy post to share my thoughts about them.
If you live here in Bangladesh I guess you already know about these non-brand local eyeshadow and glitters. Yes yes, the are the cheapest eye products of the world. each pot will costs you only 10-20 BDT. Though they are extra ordinary cheap but these eye shadows are extra ordinary pigmented aswell and they will last forever until you want to clean them.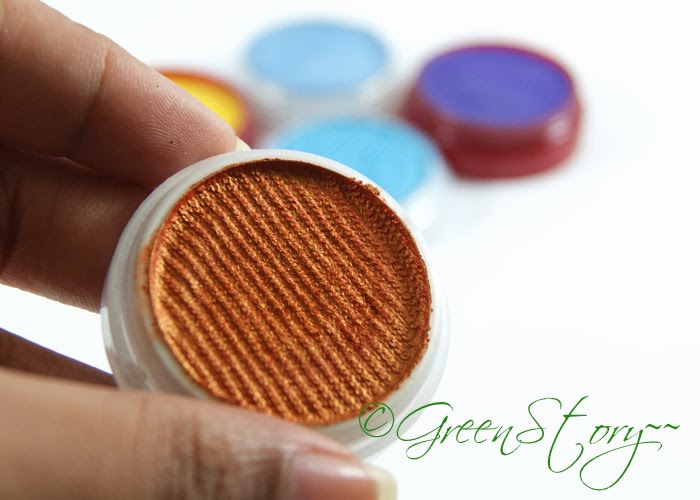 If You are my old follower you must have seen me using them quite often.
About the eyeshadow….
They comes in a of-course cheap plastic(mostly white or maroon) pot with transparent plastic lid. The color kept in a metal pan attached with that pot. They are a bit creamy in texture, supper highly pigmented, and shiny when applied and hey last forever without creasing or fading.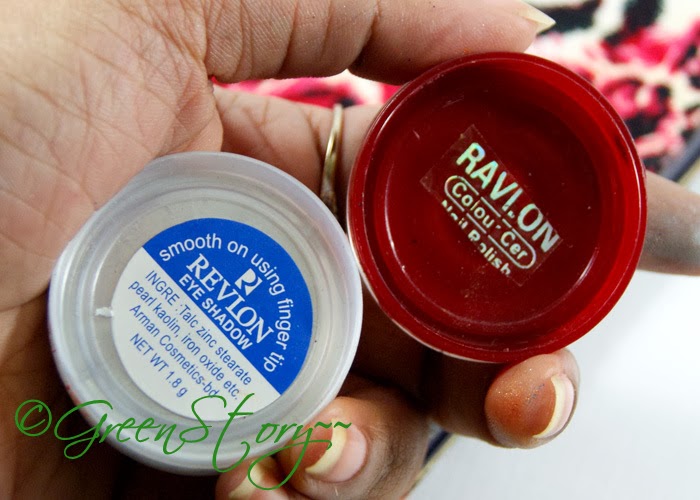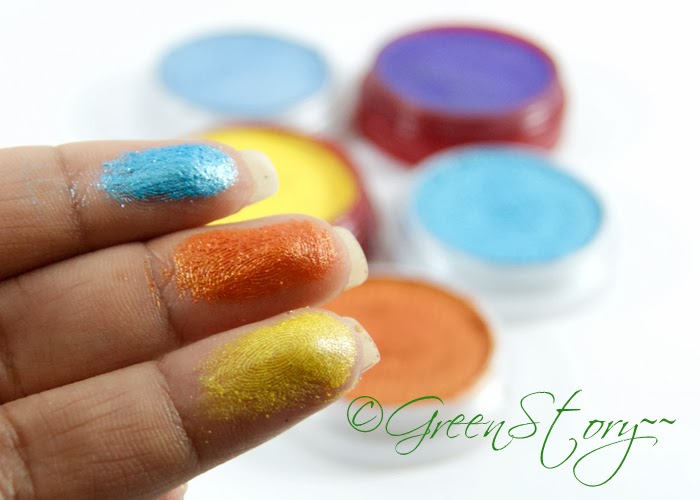 There is several brand name label in the back of the pot but dont bother that, they are not for real… I guess manufacturers attach those label only to give it a name !!
Glitters are also comes in a transparent plastic pot. They are reasonably fine in texture. I'm not any glitter person but I used LAsplash glitters and haven't found any difference between both.
If I talk about quality, well, I cant assure you anything as because they don't come with any ingredient list or anything.
So the highly marked question is, are they safe?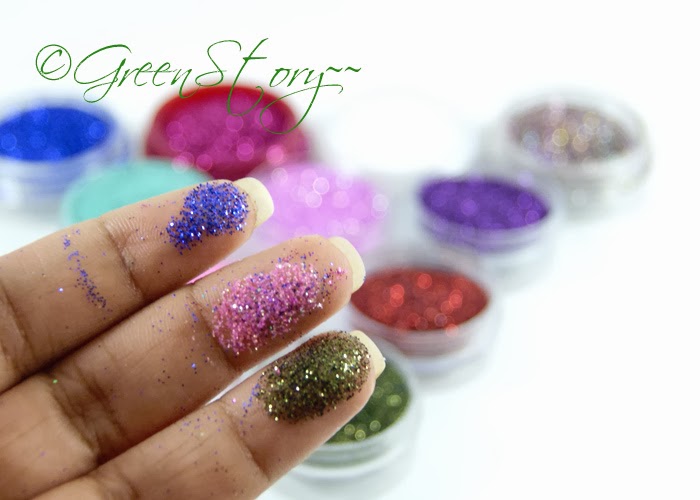 Because of their price and other packaging/marketing flaws there is so many controversial thoughts about them. Some people says, they are nothing but raw color pigments, some says they occur allergy, some says they doesn't comes off even with any makeup remover or soap.. etc etc.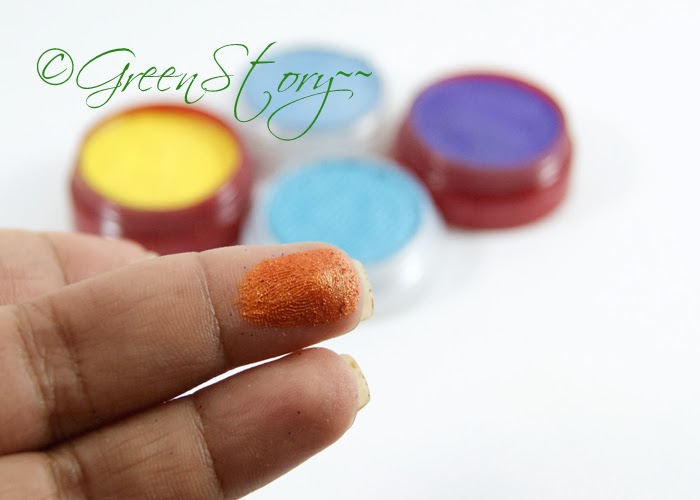 These product are highly used stuff in Bangladeshi beauty saloon. Now, you can ask why are they using such cheap and non-labeled product. No one can answer that i guess, probably because no one can ignore their pigmentation!!
However, I'm here to share my own experience…
I, myself using them since i learned about makeup. Usually i use them as my eye shadow base. whenever I need a deep and settle base for my eye makeup, I swear I cant think without these… no product gave me perfect base better than these so far.
Have I faced any allergic reaction??
..No, not at all. My eyes are supper sensitive and I often wear lenses yet I haven't faced any allergic issues with them.
Have I faced problem taking them off?
Normally, I remove my eye makeup with wet wipes soaked in baby oil and finally wash off with facial cleanser. Two swipe of wet tissue has been always enough for me to clean eyemakup created with these shadows.
So, yes I haven't faced any problem to take them off.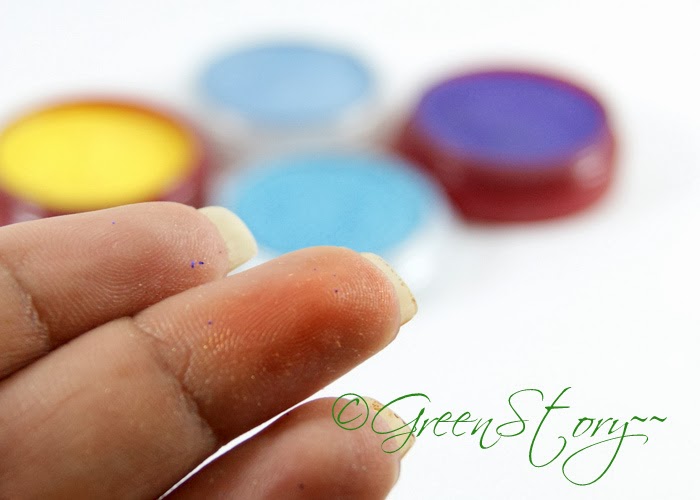 just wiped off with dry tissue… they do leave a stain.
However, I myself like these products a lot.
But do I recommend? well, In that case I wont say a word… yeh, I'm kind of saving my a** from the controversy!! I shared my experience and thoughts, now if you want to use them or not that's up to you and at your own risk.
You'll find them in any local cosmetic/saloon product supplier shops in Bangladesh.
..Hope you like the post and my thoughts will help you to decide something about these products whether to try them or not!!