Lush Lush Lush… My love-addiction with LUSH Cosmetics started 6 years before when I was in the UK. The only stuff I brought back with me when I left England was a bunch of Lush product. After that, I didn't get any chance to buy more because obviously, Lush isn't available in Bangladesh as well as in Malaysia. Since I'm here in Malaysia I've been eyeing on Lush site once in every month(it's the lust for Lush…lol).
I was mainly looking through Singapore Lush because that's the closest store to Malaysia, they do ship here in MY but their extremely high price(double than UK/AUS) always turned me off. And finally, after such long (If you're following me on my FaceBook or Instagram then you already noticed) I did a Lush Haul a few days ago. I got them through Lush UK website. Before putting my order I was debating a lot whether I should place my order on the UK site or not but finally, I did. As because I was a successful shopping experience I thought I must share with you guys why I choose Lush Uk over Lush Singapore and all that jazz.
The reason why I choose Lush UK over Lush Singapore:
If you've ever gone through Singapore Lush website then you already know how pricey they are. They ships to a few Asian country via DHL so the shipping is also high but as because it's DHL shipping so you could get a fast delivery.
If I talk about product price, such as:
Sunnyside Bubble Bar (that Golden tear dot shape one) is £4.75 in the UK and in Singapore site, it's 25SGD which is around £12+ (current XE rate). Just like that everything is super pricey. Moreover, Singapore Lush doesn't have that vast and latest collection like the UK either.
UK Lush also offers international shipping with two different option; one is the normal airmail (£17.95 for up to 2kg) and the tracked one.
I wanted to place a slightly bigger order (at least 2 months of supply) and calculating everything Lush Cosmetics UK won the decision.
[wp_ad_camp_3][/wp_ad_camp_3]
Shopping Experience with Lush Cosmetics:
I placed an order for total 18 product including mainly bubble bars, soaps, and shampoo bars. Most of them were in 100g and a few are in 200g so my whole order was around 2kg. Including the shipping (£17.95) my total bill was around £110. As because my order was large so they send me my order in two boxes/cartoon/shipment. The cartoon you can see in the picture below.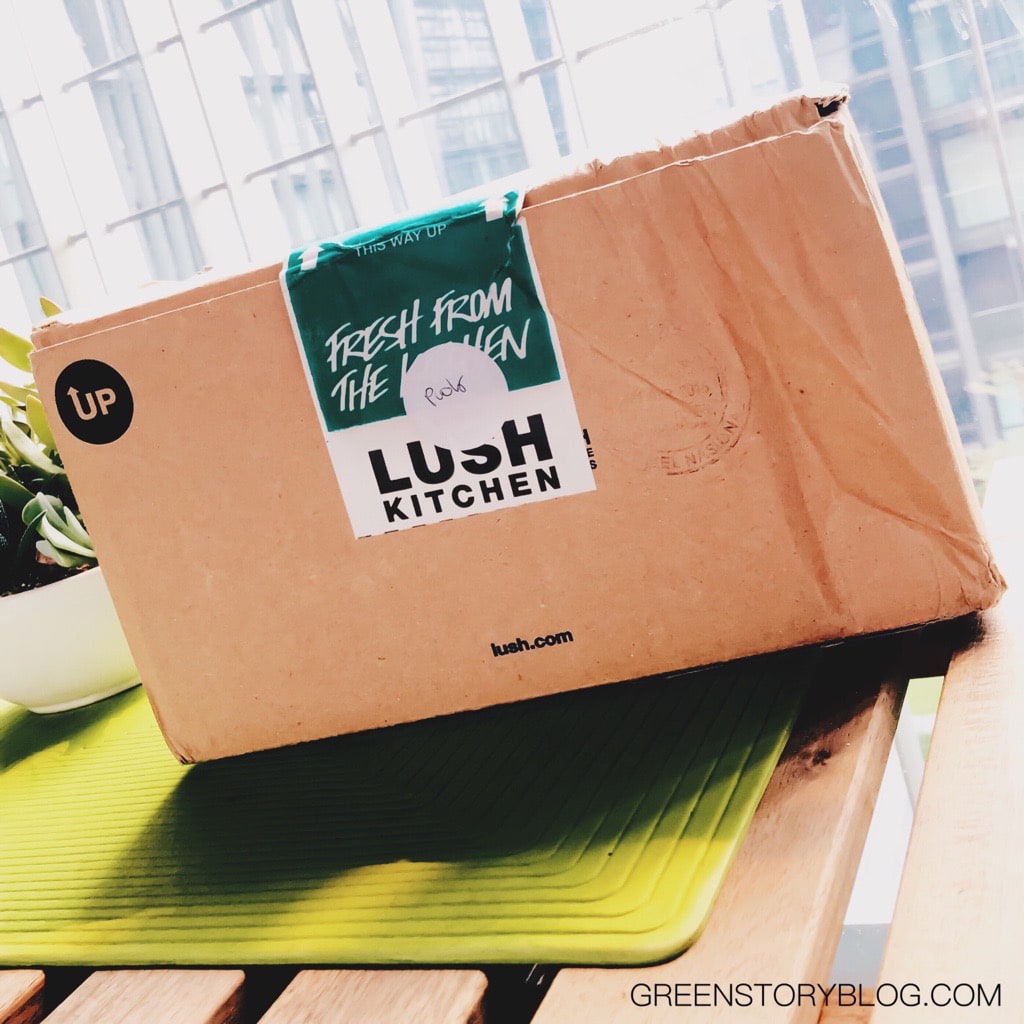 So I received two boxes like that marked 1 and 2 and they were shipped not together but apart(maybe at the same time). Surprisingly I received the second box first(I didn't take a picture of that box. As soon as that arrived I rushed using my product haha), just within 7days after placing my order and the first box arrived (approx) in 18 days.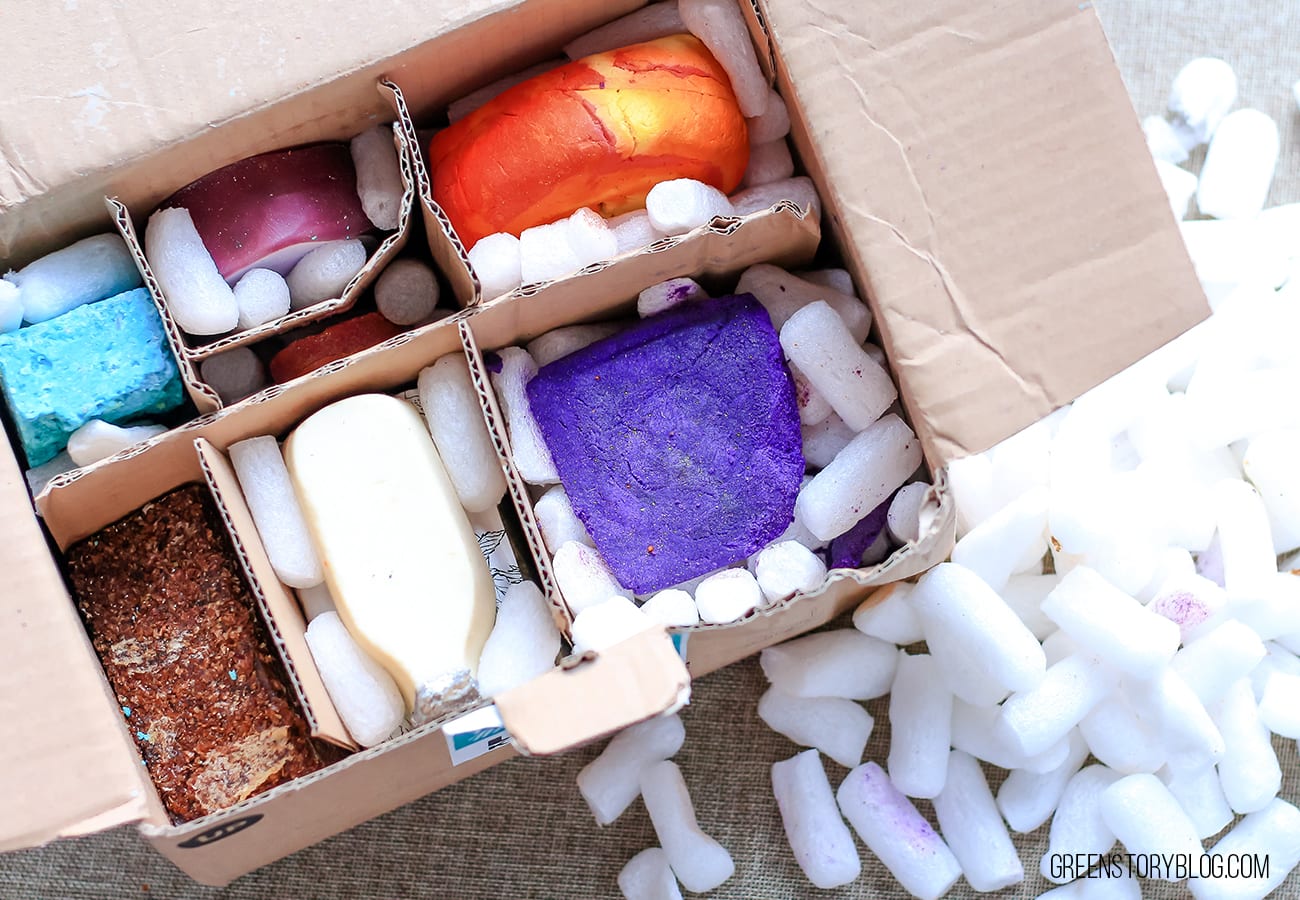 LUSH Cosmetics now sent out the product in naked packaging (which wasn't before, they use to wrap up things with plastic or in a paper pack). Naked packaging means products are stacked with spongy chips, separated with cardboard and then the main cardboard box. Although the liquid and creams come with their pot/tub/bottle packaging. I wasn't aware of this and made me surprised when I saw the box like that.
One of my product (Full Of Grace Serum Bar, has melt warning on their website) came melted and soaked up by the cardboard. I obviously contact with Lush customer service right away and they were amazing, explained to me that the naked packaging is to reduce the waste and save the environment(I truly appreciate their initiative), already sent out(just received that today) a replacement for that. Other than that everything arrived nice and intact with the shape.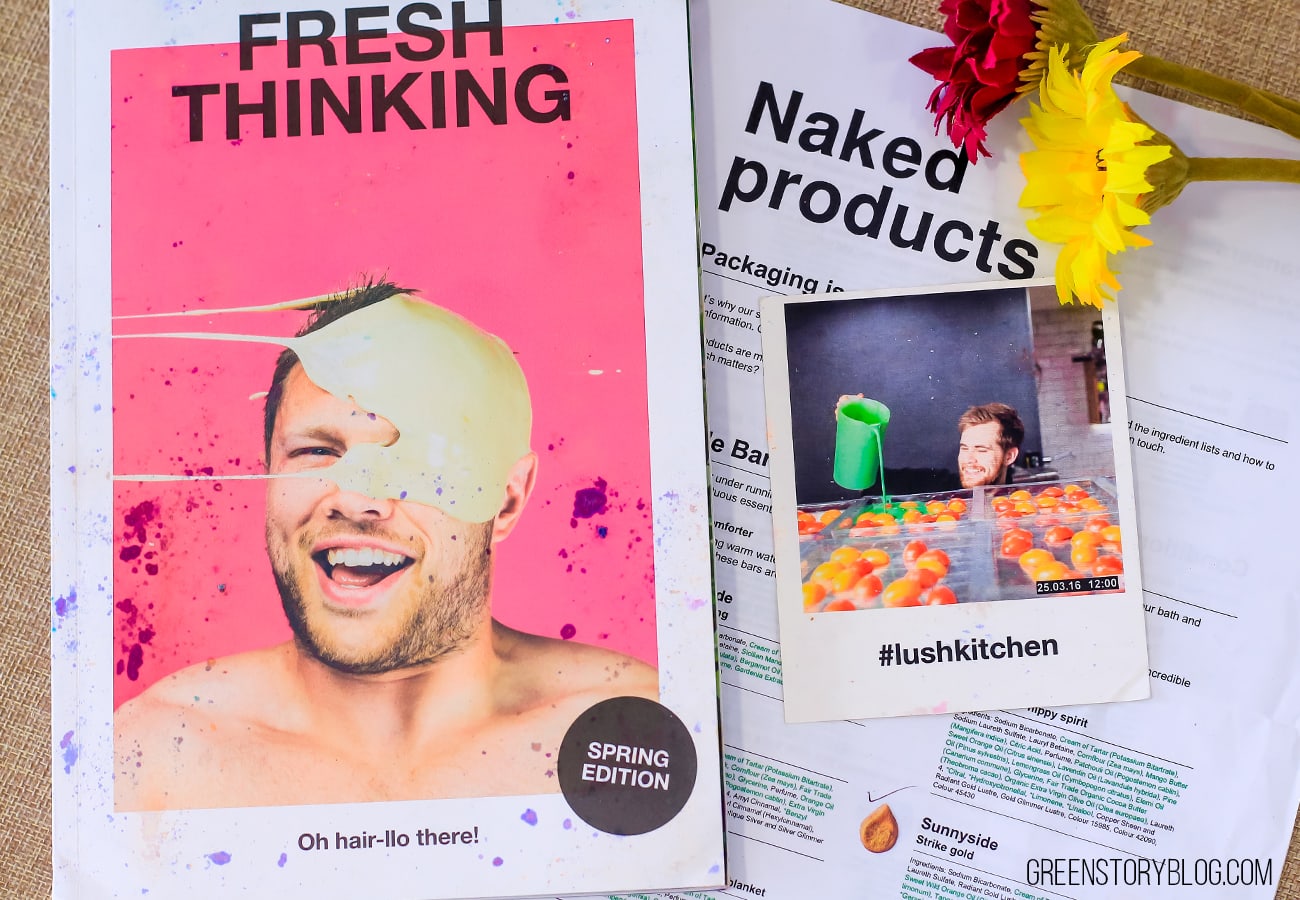 The package also includes the invoice, list of product, ingredient list, Usage details, and a collection handbook. They all are produced is 100% recycled paper and somehow the smells amazing😅
Within my order only one thing came with extra packaging (picture below), paper wrap and another extra packet, that is by the Lush Kitchen.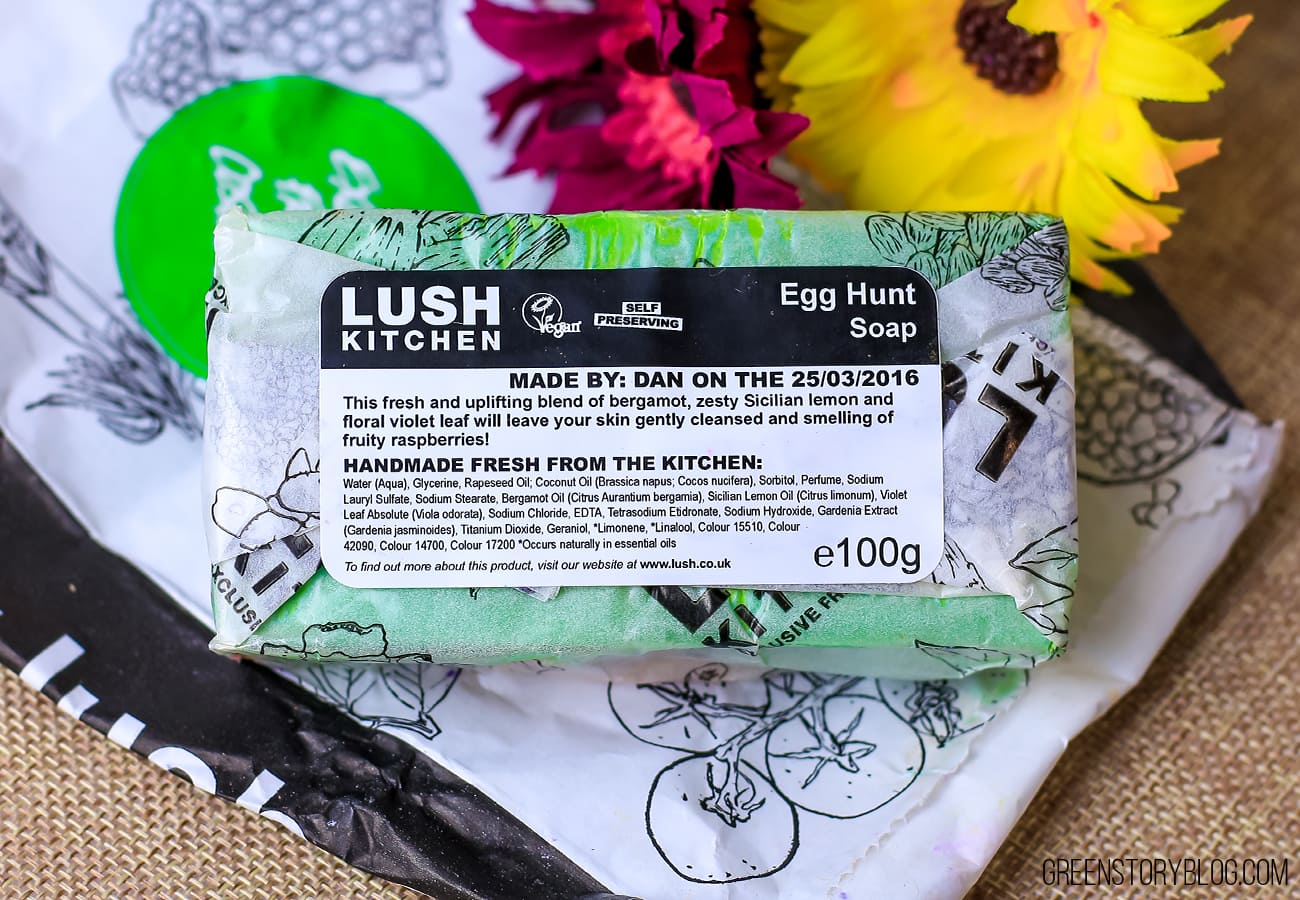 being able to place an order for Lush Kitchen product was definitely a double plus point for Lush UK 🙂
Lush kitchen products are freshly and exclusively made a product, new menus every day and once gone they're gone type. I couldn't resist ordering the Egg Hunt soap (£4.50 for 100g) from Lust Kitchen range.
The main reason I love Lush Cosmetics is the way they smell. I'm a big fan of their bubble bar, soap, and shampoo. Especially the bubble bars are amazing, I couldn't find any other bubble bar/gel that creates much bubble/foam as Lush does. Each and every bath product by lush gives me that serene feeling that no brand can even get close to!
In this slot, I bought some of my old favorite item as well as some new that I haven't tried before. Will try to do so some review one by one to stay connected if you're interested.
Last word, my shopping experience with Lush UK was very satisfying and I'll not think twice to place my next order. If you're an international (specifically from Malaysia) and thinking to do some Lush Cosmetics shopping then I highly recommend you to shop from Lush UK site.
[signoff][/signoff]