Maybe She's Born With It, Maybe It's Maybelline! Who's not familiar with this slogan?
Since 1991 to 2016 this tagline has been the most iconic (or I should say successful) line ever. However, this year Maybelline came up with their new slogan 'Make It Happen' to encourage young women in their journey of pursuing their dreams. The old tagline was an everyday lullaby to me but no doubt I love the new tagline more because it focused on the willpower. It sings the word from our hearing that we can overcome the block of self-doubt, we can #MakeItHappen, achieve that dream we living for on our own terms.
5th April 2016 here in Kuala Lumpur, the afternoon was was grand and festive at the launch of the new tagline. Ping Fong, the Marketing Manager of Maybelline New York Malaysia, explained the vision behind the new brand slogan. She said,
As a beauty brand that is close to women, we see the need to evolve the way we speak to then, especially the new millennials,so as to reflect the way they live, think and act today. In out previous tagline we told that she is defined by the look she is 'born with' or she can transform it with Maybelline Makeup.

With the new tagline 'Make It Happen' we are now asking women to define her own beauty in her own terms, but with a drive and go-getter sprit that transcends beauty to an action to make watever matters to her happen. The 'IT' in the tagline is a very powerfull word that has lived with Maybelline for decades; now it is in her hands to define it. Essentially this expresses how the brand empowers women today to define her beauty, live her life and make it happen.
[wp_ad_camp_3][/wp_ad_camp_3]
At the event, there was a highlight and story of the transformation of Malaysian 'IT' girls from diverse background but shares a common interest of making things happen in life, as well as the finalist of Asia's Next Top Model 4 reality show in which the brand is the proud official makeup sponsor.
Besides those amazingly inspirational 'Make It Happen' stories, the girls also take over the stage runway after being transformed with Maybelline makeup by the magical hands of Makeup Artist Steven Sunny.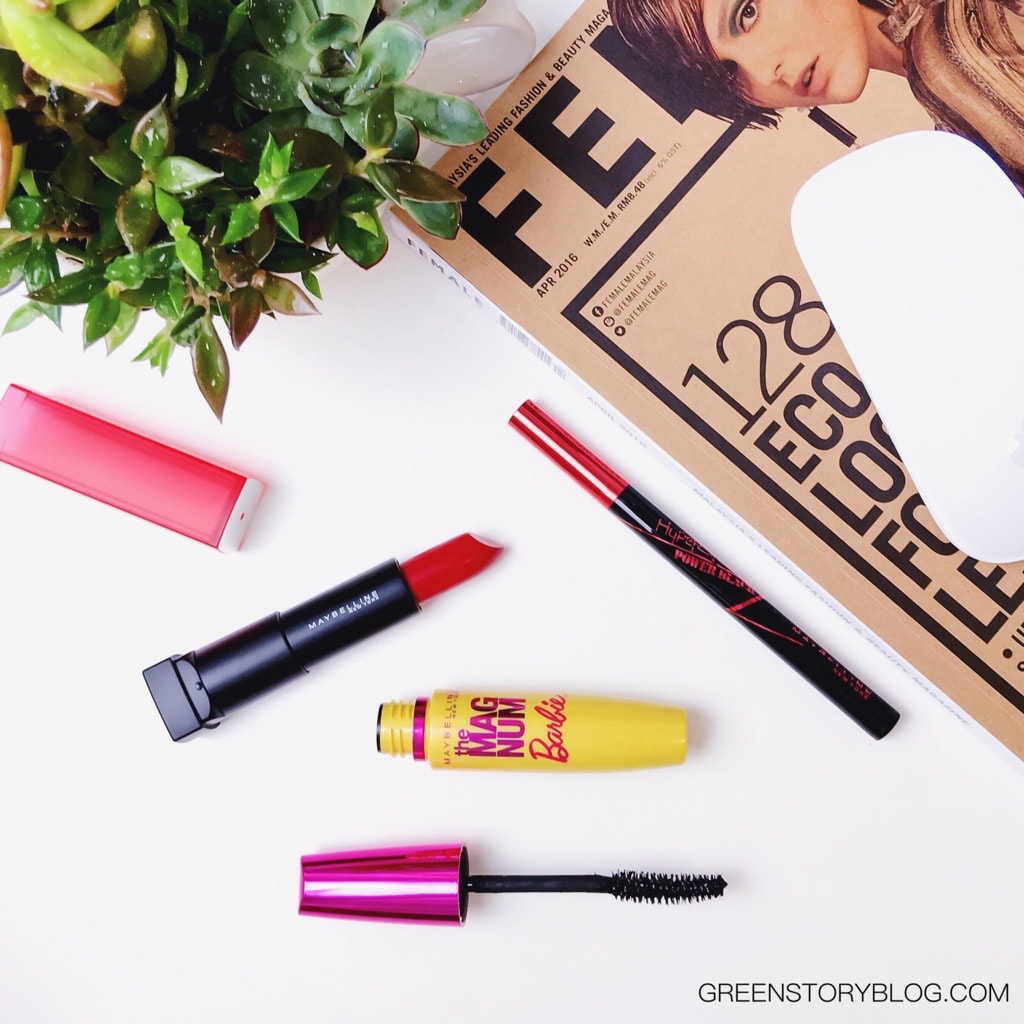 With the new tagline, Maybelline also introduced a few of 'IT-LOOK' and how you can create them using all their product. Star products for IT-LOOKs are the new Magnum Barbie mascara, Fashion Brow Duo (review here), Blushed Nudes Eyeshadow Palette, Hypersharp Power Black Liner, Vivid and Rosy Matte Lipstick and White Superfresh Liquid Powder.
I myself trying out a few will update you soon with my review 🙂
[signoff][/signoff]