Earlier this month I got the chance to get introduced with Shizens, a Malaysian makeup & skincare brand, product in their Glamouresque Beauty Workshop.
Shizens founded in 2010, based on it's natural-inspired philosophy, nature's encrypted benefits are harnessed to help you look desirable, enviable and sensuous. Shizens offers skin care and make-up solutions based on a well-balanced artistry combining nature's best and science.

Shizens' products are a combination of eastern values, emphasising on the benefits of botanical extracts; and the advancement of western technology, enriching the products with natural ingredients selected from different parts of the world. Shizens embraces seasonal trends and individualistic lifestyles, the products are created to make you look luminous, confident, stylish and elegant.

After achieving success on its regional root in Malaysia, Shizens now continues to grow in Australia and South East Asia (Hong Kong, Singapore, Indonesia, Vietnam and Thailand).
At the workshop, we were introduced, described and given a full demo session of the star makeup and skincare product by Shizens. Being an almost new (from 2010, 6 years isn't much long. Is it?) brand I was impressed seeing their versatile range of product. There was a whole bunch of product from makeup to skincare, not everything I can possibly accumulate in one post! Thus, today I'll share my overview on a few of Shizens product that really caught my attention.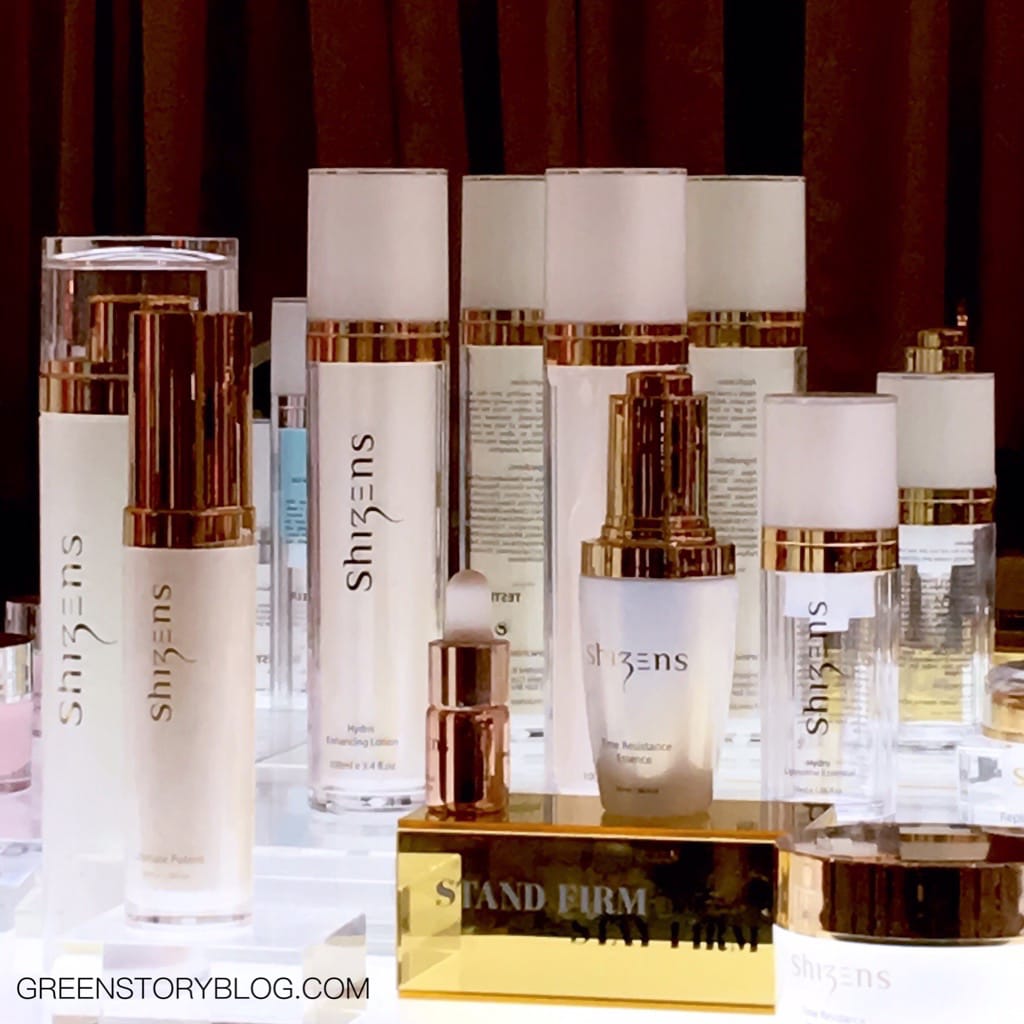 First of all, Shizens has a two different range of skincare product. One is for younger skin (the pink packaging) and another is for mature skin (white packaging). Under these two type, they also offer a vast range of product starting from cleanser, toner to facial serum.
Within Shizens Skincare Range 3 product attract me the most:
Aqua Mist: It's in their pink range (for younger skin) and a face mist if I generalize it. A great one to instantly refresh and restore skin hydration. I love the fresh scent it has. It can be used daily at any time of the day and to prep skin before makeup.
Hydra Quench: It's a gel-like essence from their White range, for mature skin and has anti-aging benefit. It's an intensely hydrating essence formulated to boost up moisture level for all skin type especially dehydrated skin with soothing effect up to 24 hours. It has nourishing ingredients like including Sodium Hyaluronate and Gigawhite (7 natural plant extracts), which makes it an effective hydrating essence with firming and brightening benefits.
Hydro Liposome Essential: Hydro Liposome Essential is formulated with multi-layer microcapsule contained in a silky smooth moisturizer, encapsulating honey extracts and pearl extracts. Microcapsule penetrates deep into the skin and unveils active ingredients layer by layer. Pearl extracts improve your cell metabolism, stimulate the growth of collagen and skin rejuvenescence. Honey extracts help to reduce fine lines.
I find this product very interesting (this was my first time experiencing microcapsule formulation), the pearls smashes into paste when you dispense it out and melts into skin leaving skin fresh and smooth.
[wp_ad_camp_3][/wp_ad_camp_3]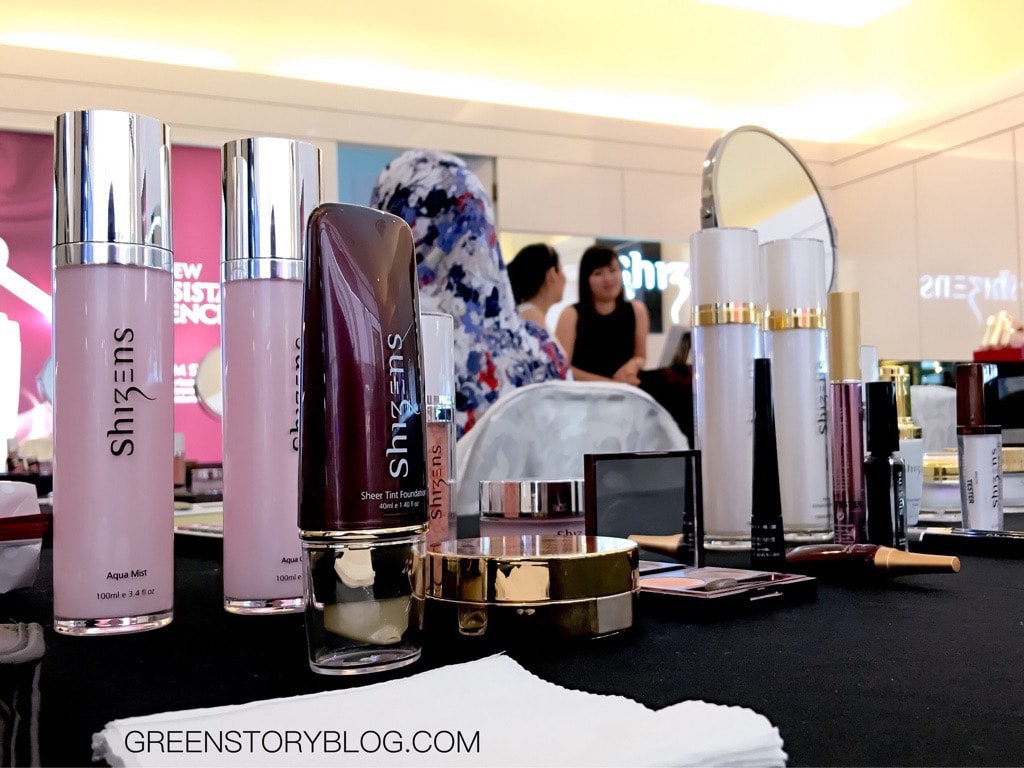 I absolutely loved two of Shizens makeup item.
Sheer Tint Foundation: The foundation comes in one shade but when warms up with the touch of skin it adheres the skin color. I didn't believe it at the beginning but when I tried it on myself I got surprised seeing how that white-ish foundation turns into my tan skin color. As the name says, it has a sheer/light coverage so if you're a full coverage foundation lover then you might not like it. I find it very appropriate for everyday use.
Shizens says, It is formulated with a unique WOW technology (Water-in-Oil-in-Water), where water molecules are double coated to provide the skin with extra moisture and hydration. On top of that, it contains red algae extract, an ingredient which is highly beneficial for the skin. It has the ability to promote microcirculation, thus preventing the complexion from dulling, evens the skin tone and enhances skin radiance. Even under air conditioning, The Sheer Tint Foundation application can last up to 8 hours, without clogging the pores.
Lip Tattoo: It's just like a lipgloss, white in color but when applied it turns into a rosy pink tint. The tint last throughout the day and you can also double it up as a blush. The tint is very natural, just like a natural pink lip will look, nothing like a random lipgloss or else.
I loved the effect of it and it is also the best seller of Shizen.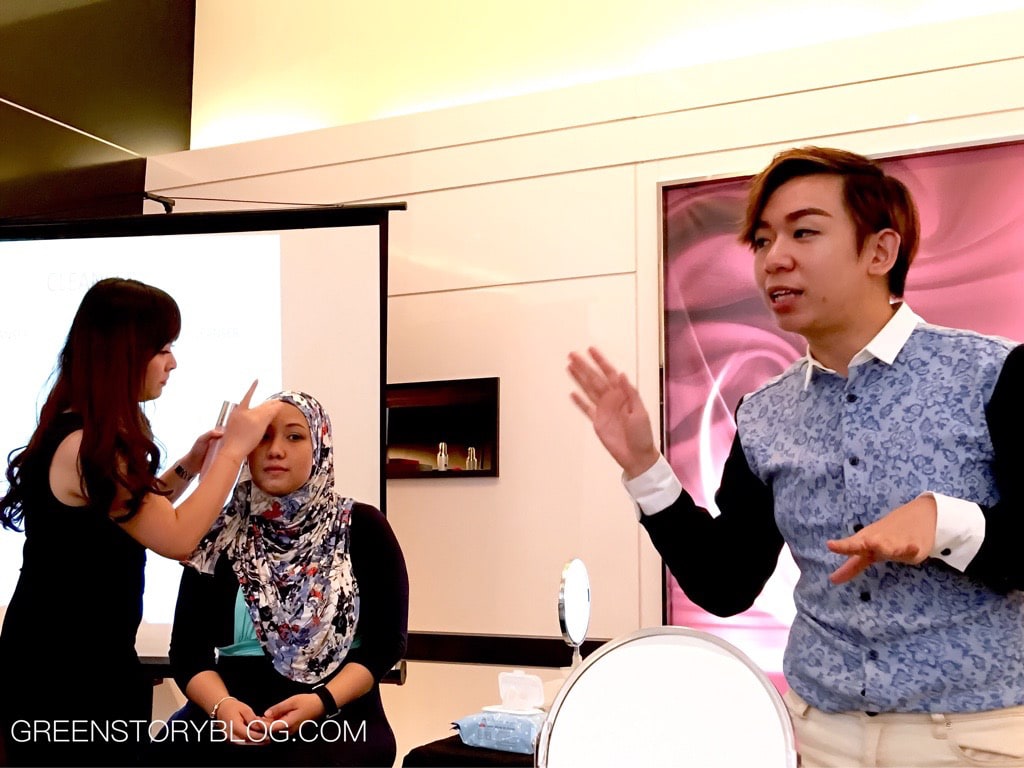 This was really a pleasant experience for me to know the brand Shizens. Their product quality was way too impressive than my expectation. I feel happy when a local brand has such good product to offer so we don't need to look outside much.
All Shizens products are available nationwide at their outlet of any Shizens counter, priced within the range of RM150 to RM250. They also have bundle offer where you can save some bucks.
[signoff][/signoff]