Malacca or Melaka, known as the Historic State of Malaysia. Malaysia's culture and history are still intact in every corner of Malacca city. Malacca is one of the most popular tourist destinations in Malaysia. This Historic State is also popular as a day trip destination in Malaysia. However, I took my time and went there to spend my weekend. We had our car with us so it was hassle-free to travel around the city.
Do you like exploring culture and history?
If you do then Malacca is a must-visit city for you when traveling to Malaysia. The city has all the modern facilities but you'll have your time travel moment there for all the historical sites and heritage it hosts. It used to be a strategic port city actually.
Melaka is a place where culture met resulting in a very distinct multicultural architecture heritage. Even in modern time, it is easy to convince yourself that you traveled back in time when you visit Melaka. If you love that kind of travel, you will surely love Melaka.
The big question is, of course, what are the places to visit when you're in Melaka? Here's some I recommend:
1. Masjid Kampung Hulu
Masjid Kampung Hulu is the oldest functioning mosque in Malaysia, commissioned in 1728. The mosque was built by the Dutch during the time, with a very unique Javanese architecture. While most mosque nowadays uses the dome and minaret design, Masjid Kampung Hulu was so old that it still uses the obviously Javanese multi-tiered roof design. This was done because the dome and minaret were not yet popular at the time. As a place with this much historical value, Masjid Kampung Hulu is definitely a must-visit location.
2. Melaka City Archeological Excavation Site
Have you ever watch ancient exploration movies such as Indiana Jones or Tomb Raider? Want to know how it feels to be Lara Croft or Dr. Jones? Melaka City Archeological Excavation Site will provide you the experience! The place was an archaeological research and excavation site that's active in 2010. Nowadays, you can see many artifacts they found there, from Chinese porcelain shards to animal bones. A truly fascinating scene to see!
3. St. Paul's Church
St. Paul's Church is a sanctuary located at the summit of Bukit St. Paul's in Melaka. Built-in 1521 by the Portuguese, St. Paul's Church is a place with huge historical value as it is often visited by St. Francis Xavier. There is even his ancient tomb at the center of the church, and you can also find a statue of the saint gazing through the city of Melaka. Yes, you can see the beautiful city of Melaka from here as a bonus.
4. Queen Victoria's Fountain
The Queen Victoria's Fountain is a fountain built in 1901 by the British. Not only does this fountain have a great historical value, but it is also still functioning even today! Located in quite a busy district, the Queen Victoria's Fountain sits quietly accompanying other historical sites, like The Stadthuys Malacca, the Christ Church, and Tang Beng Siew Clock Tower. To top it off, there are a lot of delicious foods in the area so you can enjoy not only the historical Aura but also the great beverage!
5. Jonker Walk – Melaka Malaysia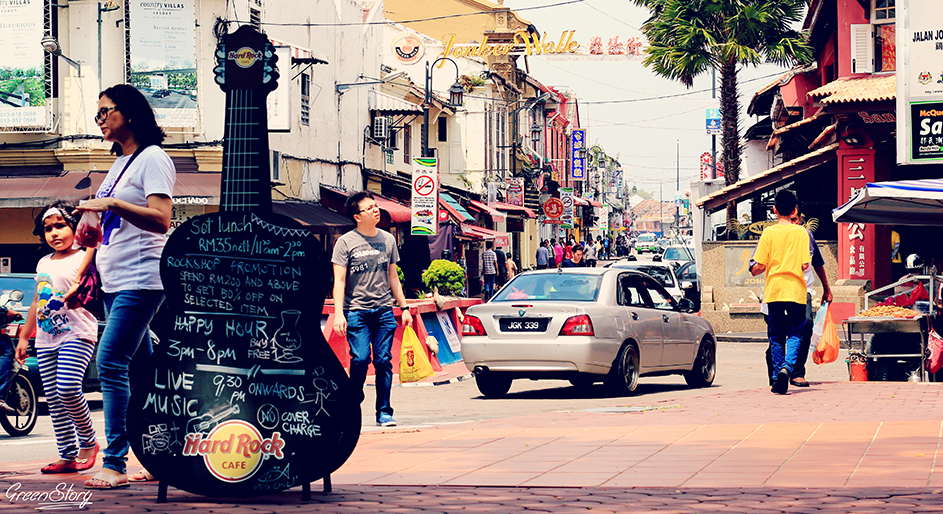 You've been to Melaka but didn't take a walk at the Jonker, that won't sound cool. This is the main street of Chinatown, Malacca. This street is famous for antique shops, craft outlet, local restaurants, and Friday-Saturday night market. If you want to grab some souvenir then you must have a walk on the Jonker street.
Those are the places you have to visit when you're in Melaka! The place is also easily accessible, located only 148 km from Kuala Lumpur. Accommodations are also plenty and good. For example, there's the Mahkota Hotel Melaka which offers a Golf course, an outdoor swimming pool, and a squash field among others. The Swan Garden Hotel is another good example of its touring service, café, and Wi-Fi service. You can simply check Traveloka or booking.com for another option of finding hotels.
With all of the awesome places easily accessible with good accommodation, are you interested in visiting Melaka now?

*** Sponsored Post.