Today I thought to share about two of my favorite Kiehl's face mask; Turmeric & Cranberry Seed Energizing Radiance Masque and Cilantro & Orange Extract Pollutant Purifying Masque. Do you remember my recent Kiehl's Online haul? Since then I've been using and loving these two Kiehls face mask. Sometimes even I get confused thinking which one I like the most.
Turmeric & Cranberry Seed Energizing Radiance Masque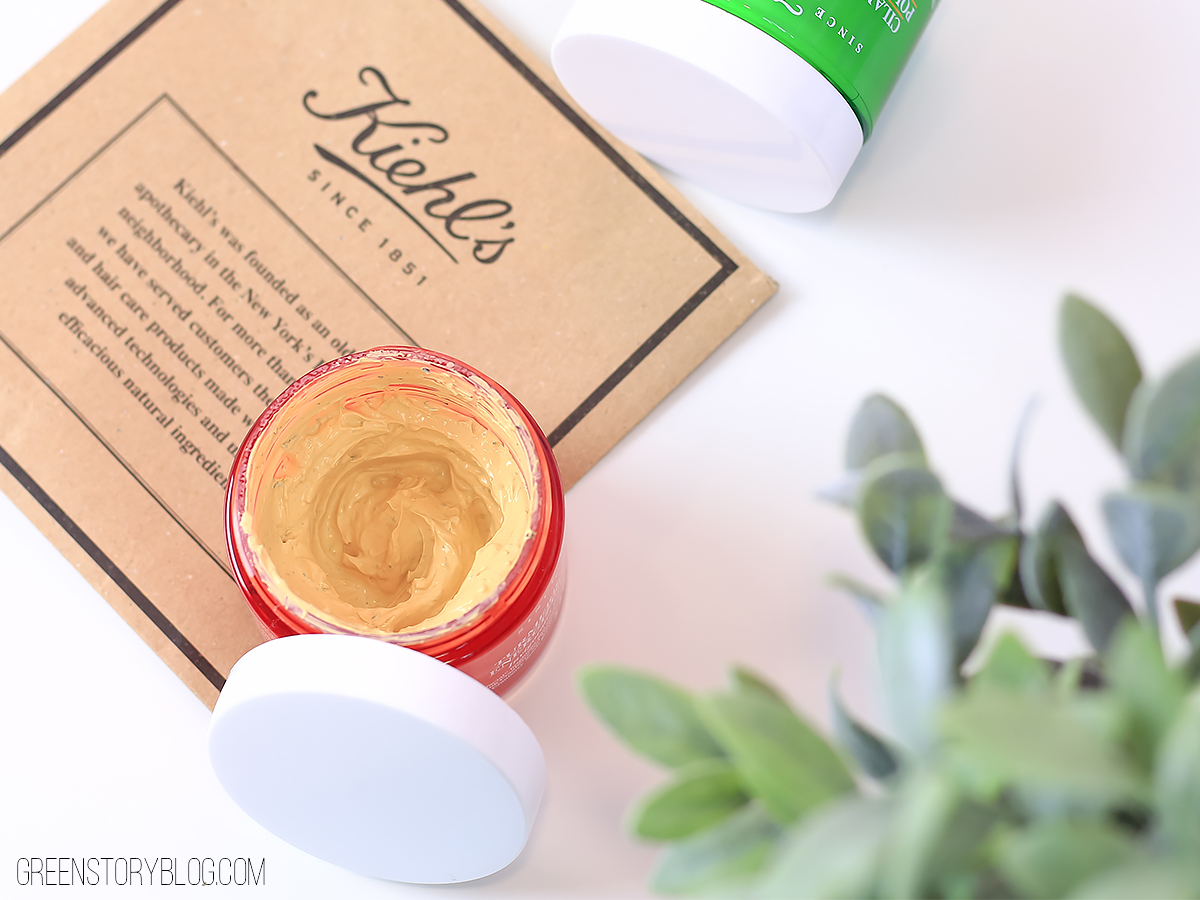 Ingredients:

Aqua, Kaolin, Sorbitol, Bentonite, Butylene Glycol, Silica, CI 77891/ Titenium Dioxide, Cranberry Seed, Pentylene Glycol, 1 2-Hexanediol, Jojoba Seed Oil, Caprylyl Glycol,Xanthan Gum, Polysorbate 60, Polyacrylamide, CI 77492 / iron Oxide, Glycerin, C 13-14 Isoparaffin, Turmeric Root Extract, Ascorbyl Glucoside, Trisodium Ethylenediamine Disuccinate, Laureth-7, Eucalyptus Globulus Leaf Oil, Camelia Oleifera Leaf Extract, Pappermint Leaft Extract, Menthol, Eplobium Angustifolium Flower/Leaf/Stem Extract, Aminomethyl Propanol, Cranberry Seed Oil.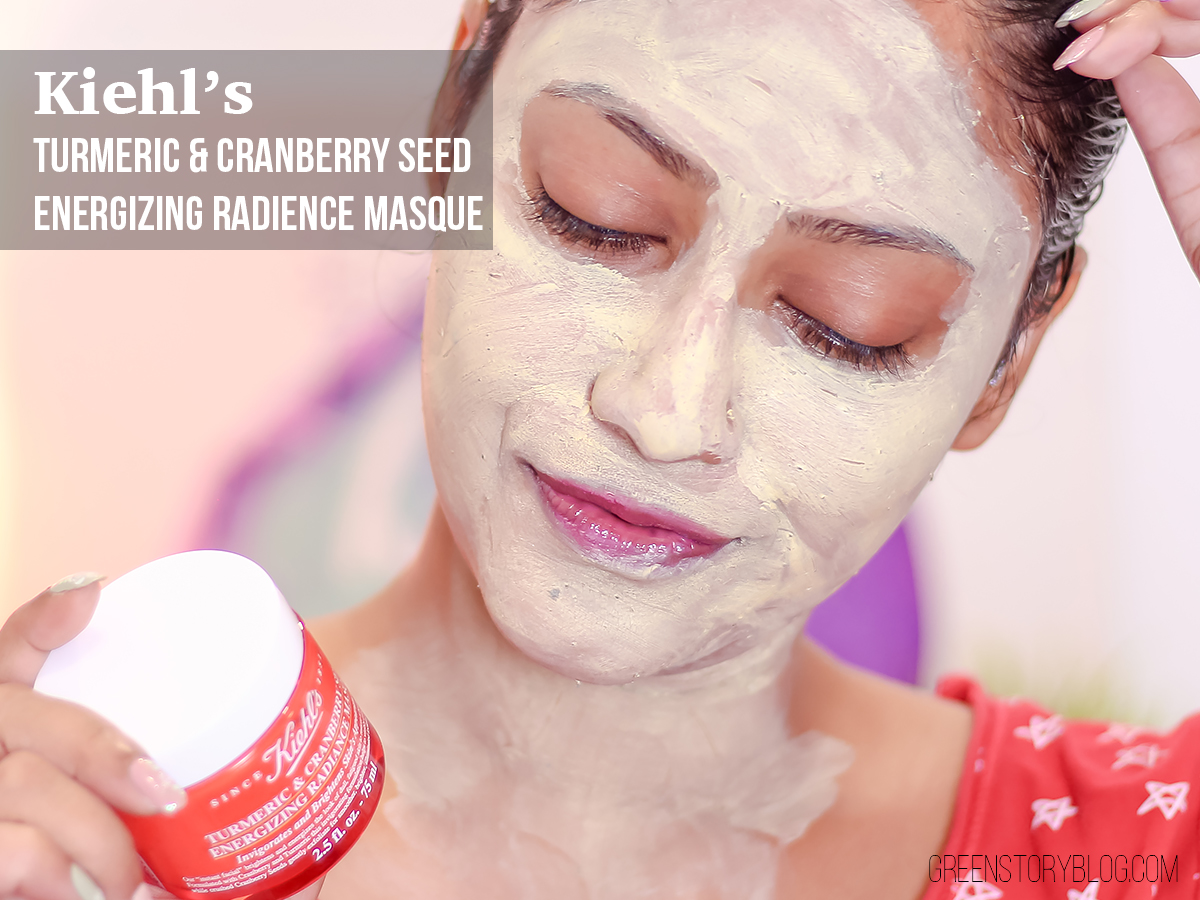 As soon as Turmeric & Cranberry Seed Energizing Radiance Masque came in the market I was totally won over it because it has Turmeric in it. Who doesn't know about the brightening and antiseptic character of turmeric, right? I had to give it a try.
The second the jar is opened, you'll see a thick and creamy mask with lots of whole cranberry seed in it. My pot is about to be empty so most of the seed is gone already. A refreshing, minty yet herby scent will please your mind as well.
The Mask applies smoothly; however, the seeds use to clump up before when there were a lot of them. I spread the mask evenly on my face along with my neck and relax while it dries. It gives a nice cooling sensation. Needless to mention why; it has peppermint in it. It dries up fast, maximum of 5 to 7 minutes. When the mask is dry I wet my face first then massage my face and neck gently for a minute. The cranberry seeds help to give skin a very gentle exfoliation. Then I rinse off the mask and follow with my other skincare stuff. It is suggested to wash off mask with warm water but I don't have a hot water supply in my sink so I work with normal water.
I love the creamy feeling of this mask. It's quite gentle on skin, doesn't strip off oils from the face like a clay mask would do. It actually makes skin soft and supple. Not only that but every time I use the mask my skin gets visibly radiant. After a couple of months of use, I can strongly say that the mask is actually true to its claim. It has been helping me to maintain an even toned skin.
Cilantro & Orange Extract Pollutant Defending Masque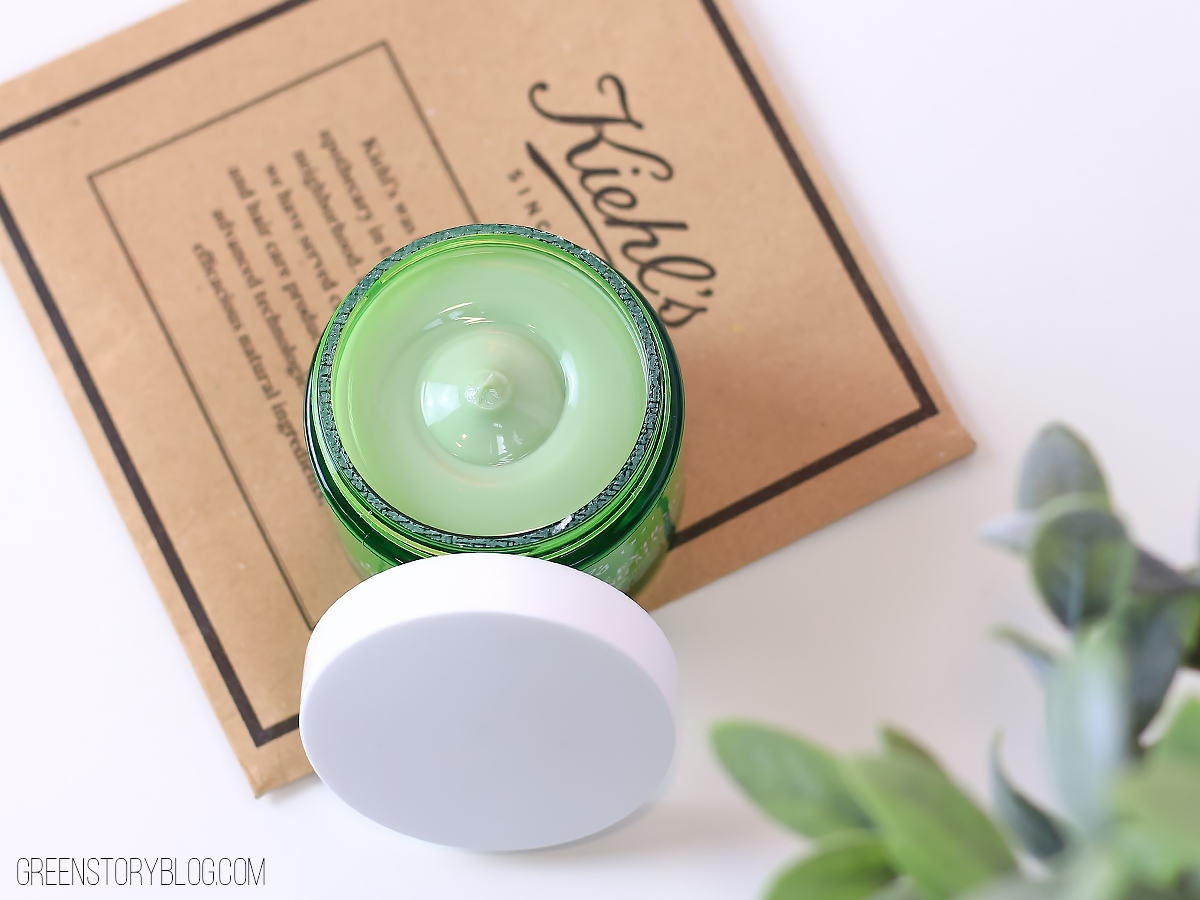 Ingredients:
Aqua, Shea Butter, Glycerin, Cetearyl Alcohol, Arginine, Gluceryl Stearate, Apricot Kemel Oil, Lauroyl Lysine, Vaccinium Mytillus Fruit Extract, Olive Fruit Oil, Cetearyl Glucoside, Squalane, Neohesperidin Dihydrochalcone, Coriander Seed Oil, Tocopherol, Sugar Cane Extract, Sclerotium Gum, Caprylyl Glycol, Ferulic Acid, Orange Fruit Water, Lemon Fruit Extract, Xanthan Gum, Lavender Oil, Pepermint Oil, Rice Bran Oil, Sugar Maple Extract, CI 77288/Chromium Oxide Greens, Linalool, Sunflower Seed Oil, Phytic Acid, Limonene, Citral, Geraniol, Citric Acid.
PS: This mask contains an Alpha Hydroxy Acid (AHA) that is likely to increase sun sensitivity. Thus it is suggested to use at night only and avoid sun exposure during the using period.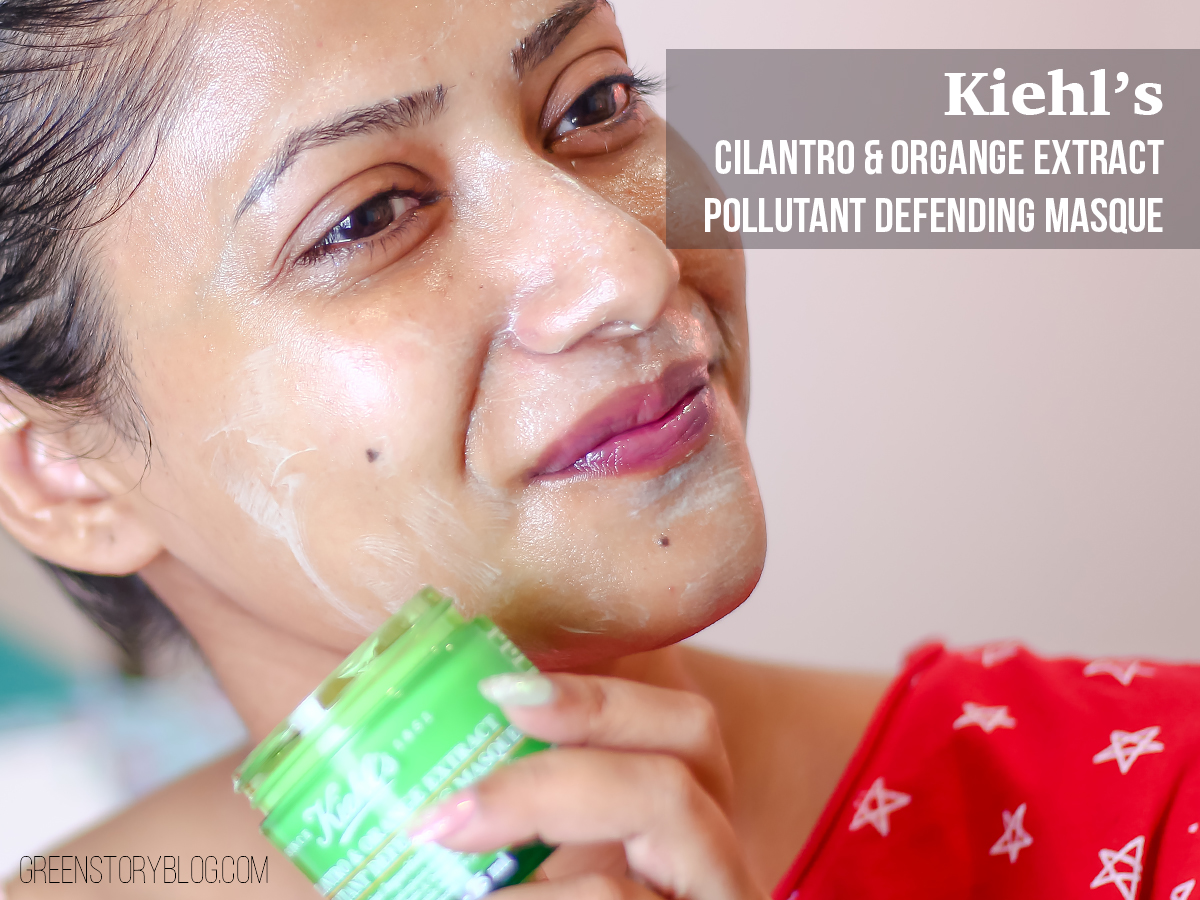 Cilantro & Orange Extract Pollutant Purifying Masque; pollutant defending/purifying, this form of claim sounds a bit unique to me. If I elaborate, It's a detox mask that draws out toxic element from the skin and helps to defeat skin from impurities. And with the term 'impurities' a lot of facts comes within, no? This was truly an interesting mask to try out.
Texture and behavior-wise this mask is totally in the opposite of the Turmeric & Cranberry Seed Masque. It's a fast absorbing, super silky, emollient mask. Smells tremendously delicious (slightly strong, I would mention), something like a Cilantro + peppermint dessert. Contains tons of plant-driven extracts and oils. Cilantro & Orange Extract Pollutant Purifying Masque claims to act as a natural antidote to the harmful effects of pollution, revealing detoxified, renewed and radiant skin. Interesting fact about this one, it also meant to work as a leave on mask/sleeping mask.
I use the mask at night (as suggested) usually just after removing my makeup. It glides on the skin like an emollient moisturizer, feels pleasantly cooling. Sometimes when I feel like to have some extra cooling effect I keep the mask in the refrigerator beforehand for a while. Although the mask is creamy and more on the oily side, however, it doesn't feel heavy on the skin. When applied my skin instantly hydrated the and relaxed. I usually keep the mask on for a good 15 to 20 minutes and then I wipe it off or wash it off. I tried it as a sleeping mask for a couple of times, I didn't really like it that way. Additionally, as because I'm trying out a few targeted serum at the moment so I'm more likely to skip a sleeping mask nowadays.
The day I use the mask, my skin feels amazingly clean that I even started skipping my Clarisonic ritual for that day. However, for a deep cleansing day, I feel this mask alone isn't enough. I go along with my Clarisonic, a clay mask beforehand.
I love both of these masks by Kiehl's, probably love the Turmeric & Cranberry Seed Energizing Radiance Masque slightly bit more. These two works great together for a day and a night-time masking ritual. Additionally, I find these two are also perfect together to balance out the skin tone. Have you tried any of them? How do you find them?
Shopping info:
Turmeric & Cranberry Seed Energizing Radiance Masque | 75ml | RM 138.00
Cilantro & Orange Extract Pollutant Purifying Masque| 75ml | RM 138.00
*Available at Kiehl's Online and in store.