For a long time now, it's a rare case that I visit a clinic for skin treatment. Maybe once a year! Mainly because I don't really feel the need. Since I started concentrating on skincare a vast world self-care knowledge opened up for me. I've been enjoying every bit of it and also because the world of stress makes us opt for compact lifestyle. Life is definitely comfortable if you can get the same service/benefit you want at home while saving time and money both. Am I rumbling a bit too much today? Probably, perhaps it's because I feel truly grateful for a product that actually works and gives me beautiful feeling. I'm having a serious love-affair recently with Murad Hydro Glow Aqua Peel – Age Reform dual phase Skin Treatment.
Earlier, I've tried the Hydro-Dynamic Moisturizer from Murad's Age Reform range. I liked the moisturizer quite a lot too. Yet this time the LIKE-scale is just too way higher!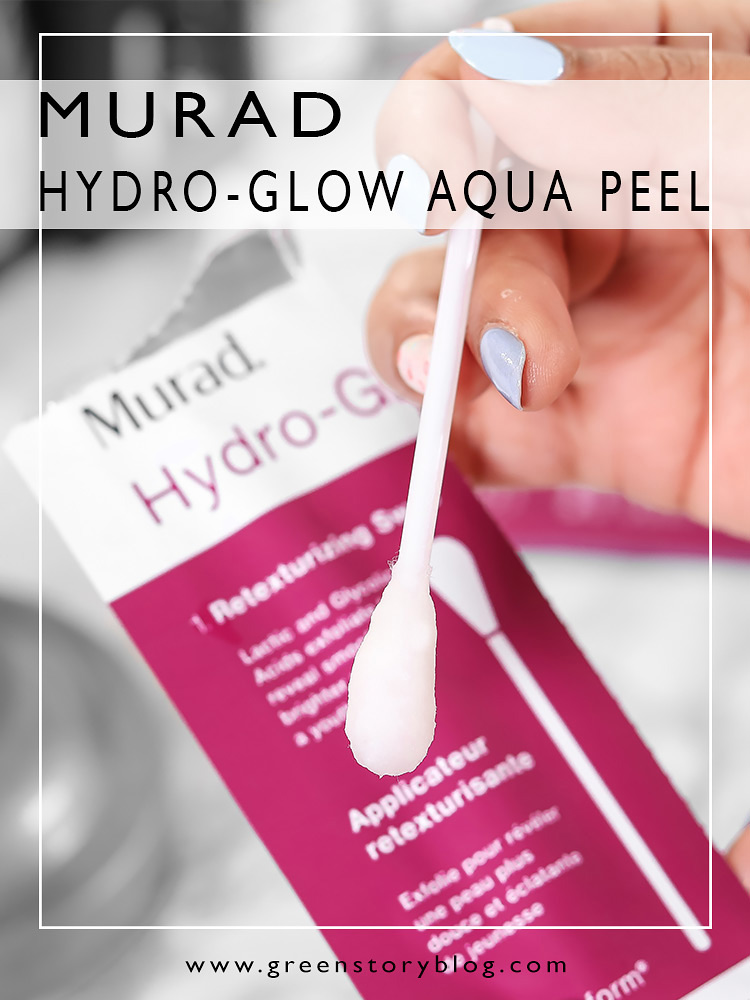 What is Murad Hydro Glow Aqua Peel?
– This is a 2-step skin treatment, skin re-texturization, and replenish skin hydration. One box of Murad Hydro Glow Aqua Peel comes with 4 single-use treatment pack.
For the first step, re-texturization, there is an oversized cotton swab soaked with Lactic and Glycolic acid. These two acids have just the perfect blend to give skin a gentle peel. They melt away the dead skin layer and stimulate the natural skin renewal process.
The second step is to replenish and deeply hydrate skin. A sheet mask infused with Hyaluronic acid, Niacinamide, Aloe, Peppermint and more leafy goodness.
Both of the treatment steps contains fragrance in their ingredient list but they are fairly mild to catch the nose.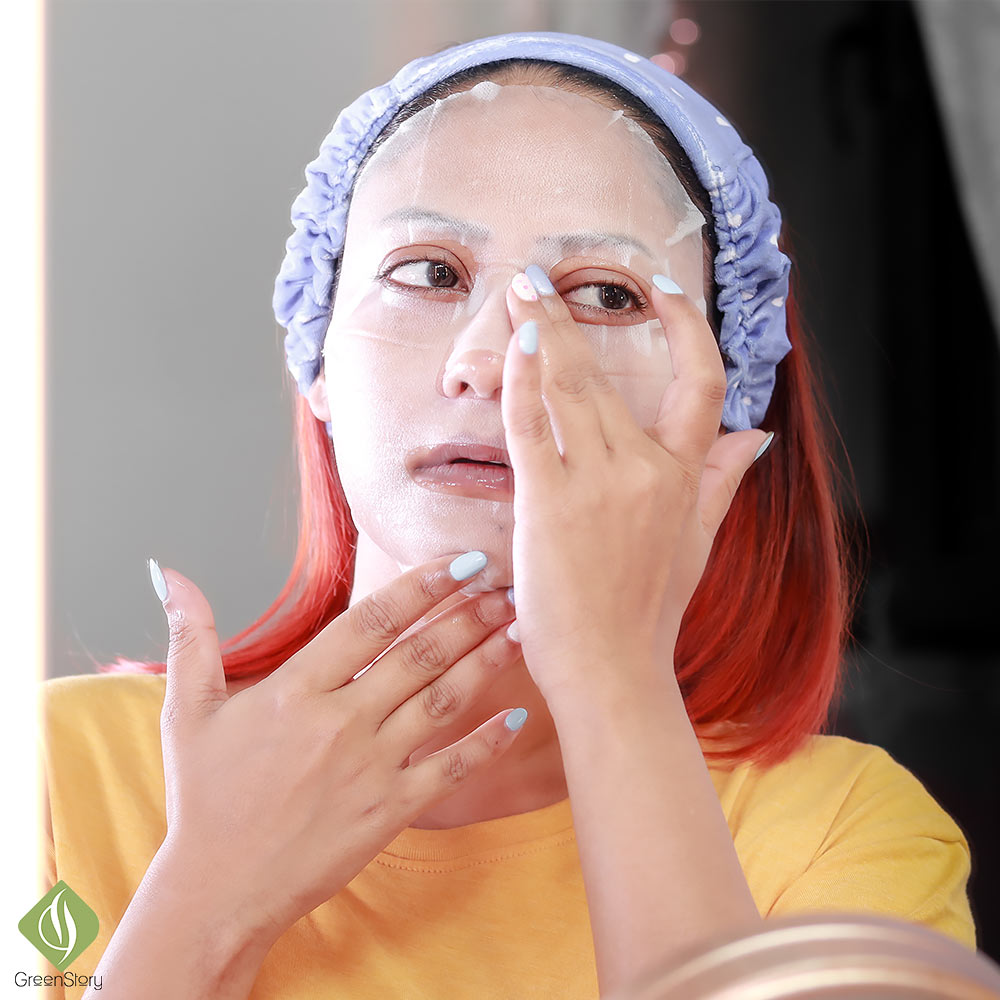 How Hydro Glow Aqua Peel Worked On My Skin
In general, I like to use any sheet mask at night. A 30-minute masking session at night helps me to calm my mind and sleep well. It is just once in a while when I use sheet mask during the day.
Murad Hydro Glow Aqua Peel contains Alpha Hydroxy Acid (AHA) so it is best to use at night. I've was taking this Murad Aqua Peel treatment on a Friday night. Not because of any extraordinary reason but I wanted my skin to be party perfect on weekends. haha!
After giving my face an initial cleaning, with an upward motion I swipe the re-texturizing swab all over my face. No pressure but in a gentle hand. I focus on my nose and chin area slightly more because those are my problem area. The swab doesn't contain much liquid (1.5ml) so I could use a bit on my neck as well. This is the only fact I really miss about this treatment.
After using the swab, skin feels visibly clearer and refreshed but thirsty. Then the second step,  I apply the sheet mask. The sheet mask contains enough liquid to go over the neck as well. After keeping the mask for 15-20 minute I simply pat in the leftover serum. And lastly, I follow up with my normal pm skincare routine before bed.
The nourishing feeling and healthy glow this Hydro Glow Aqua Peel Treatment gives is just incredible. A regular sheet mask gives hardly a day or max two days hydration balance. After using Hydro Glow Aqua Peel treatment skin stays balanced longer.
Long story short,
I was (genuinely) neglectful when I received Murad Aqua Peel to give a try. Until I used the first treatment pack, it was just a fancy sheet mask to me with a high price tag. Pleasantly It just took one use to realize that this is not just a sheet mask. Murad Hydro Glow Aqua Peel is simply a compact version of a full form of Clinical Re-texturizing facial treatment. This unique 2 step treatment is such a fresh take on skin exfoliation and reviving dull skin effortlessly. If I take similar skin treatment in any skin clinic, 4 sessions of that will cost at least 6-7 times more than the price of Murad Hydro Glow Aqua Peel. Keeping that in mind, I'm so happy that I was introduced to Hydro Glow Aqua Peel, trust me 🙂
[color-box]
Shopping Info
Murad Hydro Glow Aqua Peel | RM 238
Available at all Murad Skincare Store in Malaysia. You can also purchase online from their website.
[/color-box]
[signoff][/signoff]