Beautiful makeup starts with beautiful skin, I myself totally agree with this belief. Along with that, I would say, beautiful skin depends on how beautifully you clean your makeup. From a drugstore makeup remover to a high-end cleansing balm, I've tried quite a lot so far. A while ago I got to try the iconic makeup cleanser – Shu Uemura Cleansing Oil. Shu Uemura claims to sell 1 bottle of this cleansing oil in every 7 seconds worldwide. This claim is surely fascinating, no?
What Shu Uemura's says about their cleansing oil:
Shu Uemura cleansing oil melts away your skin's impurities (skincare and the most waterproof makeup) in just 1 deep cleanse. Cleansing oils are often misconstrued as being not gentle enough for the skin or so greasy that a face wash is necessary afterward. Shu Uemura cleansing oils have been specifically developed to respond to these concerns and provide a thorough yet gentle deep cleansing in just 1 step – the ultimate blend of oil molecules and quick and easy emulsification technology.
Shu Uemura has quite a few variations of their cleansing oil. In Shu Uemura's 50 year anniversary, I was given (to try out) these two type of cleansing oil,
Anti/oxi+ Skin Pollutant & Dullness Clarifying Cleansing Oil
Blanc Chroma Brightening & Polishing Gentle Cleansing Oil
I tried them both but there is hardly any difference I can mention except their scent. Blanc Chroma, the light lavender one has a super mild smell, something floral. Anti/Oxi+ one has an herbal scent, almost tea tree-like, which is pretty strong. Fragrance-wise I love the Anti/Oxi+ one more. Although their ingredient list is not same at all. Each of them contains different beneficial ingredient focusing on different skin demand.
My Experience with Shu Uemura Cleansing Oil: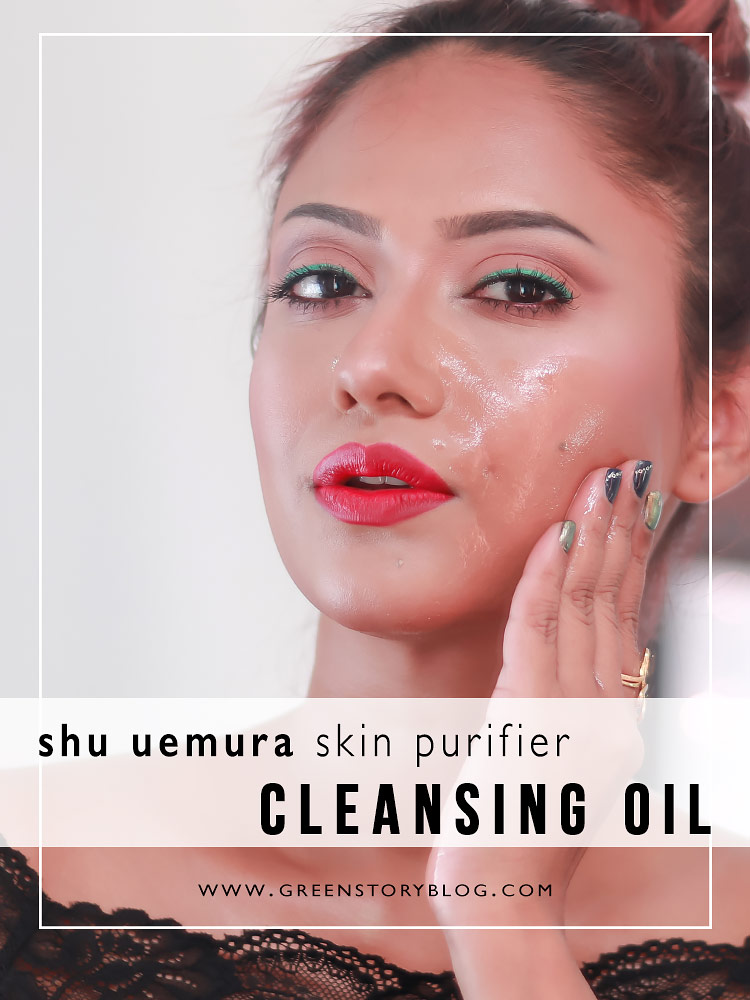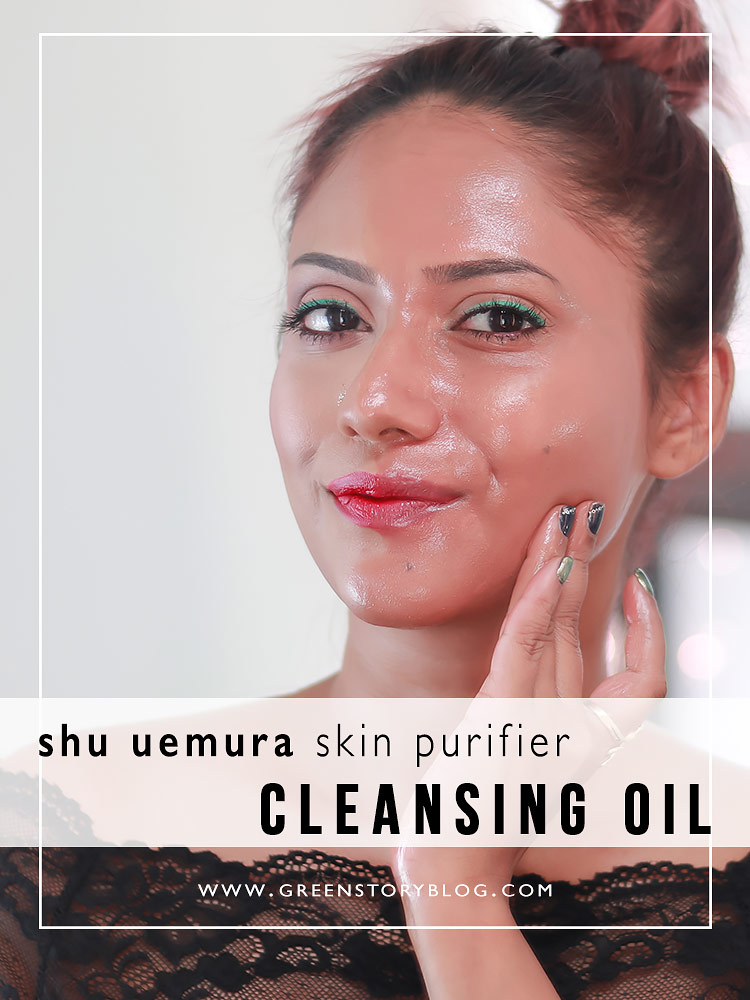 One step deep cleansing formula was quite interesting to me. When you massage with Shu Uemura Cleansing Oil it literally melts away all makeup very nicely. Not gonna lie, for the waterproof and stubborn mascara it actually takes two attempts to melt it completely. Then if you add a bit of water and emulsify, the oil act just like soap/cleanser. It doesn't foam up but creates smooth lather. You can simply wash off. I like that Shu Uemura cleansing oil doesn't give any dryness but supple and clean skin afterward. After giving these oils a use for enough time, I was amazed that my combination skin, (or you can say oily skin) wasn't bothered by this makeup cleanser at all.
I do agree that this cleansing oil removes makeup completely and deep cleanse the face. However, I would agree with the word – one-step cleansing. I do feel the need of using a wipe in between to clean my mascara. Also, I wash my face afterward with a facial cleanser. If I don't follow up with a facial cleanser after using Shu Umera Cleansing Oil, I've always found my mascara left a solid dark residue. Now, this can be only my Benefit Roller Lash mascara haha, I don't know!
Do I recommend Shu Uemura Cleansing Oil?
–  I do if you're fancy spending on a high-end makeup cleanser.
To be honest, I prefer a cleansing balm more than a cleansing oil. Therefore I don't really opt for oils regardless the price tag. If I were a fan of cleansing oil this Shu Uemura one could have been a favorite of mine.
[color-box]
Shopping Info:
Shu Uemura Cleansing Oil | price varies from RM 145-180 depending on their type.
Available at Sephora and Shu Uemura Store.
[/color-box]
[signoff][/signoff]