Don't fight aging (because we will age eventually) but activate your youth – that's how Murad says it. Impressive right? Last week Murad Skincare introduced their new and reinvented Retinol Serum. Murad retinol serum claims to have a breakthrough formula, powered by Retinol Tri-Active Technology to quickly target the visible sign of aging.
[color-box]
About Murad, INC.
Founded in 1989, Murad is a pioneering clinical skincare brand dedicated to youth-building through hydration at the cellular level. Backed by 19 unique patents and a 30-year legacy of research and clinical testing, Murad believes that every aspect of one's health is as interconnected as every cell in the body. Murad offers a full range of sophisticated, high-performance products for home and spa, enabling millions of people to look, live and feel better every day.
Murad's visionary approach to skincare is based on the simple truth that living younger is a choice you can make every day. Murad gives credence to Connected Beauty. Murad believes, youth is a reflection of how you feel, how you look and how you live. Every aspect of our life is interconnected like every cell of our body. That's why everything at Murad is designed to help activate youth through hydration at the cellular level.
Murad is used and recommended by over 30,000 professionals all across the globe and is sold in more than 40 countries.
[/color-box]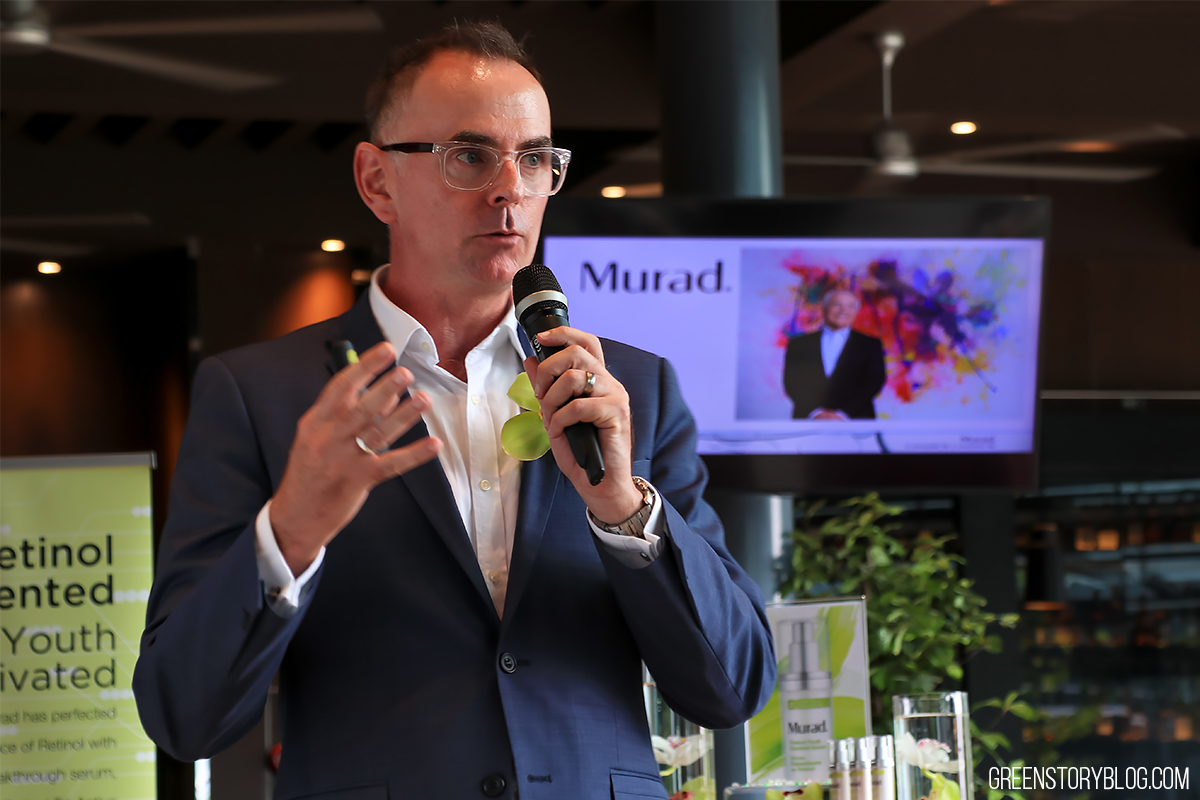 At the launch, Mr. David Whyte, Pacific Global Educator of Murad Skincare, enlighten us about Murad Skincare and the new retinol serum. He said that Murad doesn't talk about anti-aging but youth building. Which is what we can actually do by incorporating this New Retinol Youth Renewal Serum.
"Retinol is well-known as the gold standard anti-aging ingredient; that's why my patients ask for it frequently," said Dr. Howard Murad, founder of Murad. "However, I saw a significant need for a new product that worked more quickly and didn't cause irritation and dryness. After years of research and development, I'm proud to say we have finally perfected the science of retinol with this revolutionary serum."
Many retinol products rely on a single form of retinol and can take ages to become noticeable. Murad's unique combination of three retinol technology delivers fast and visible results.
About Murad Retinol Serum: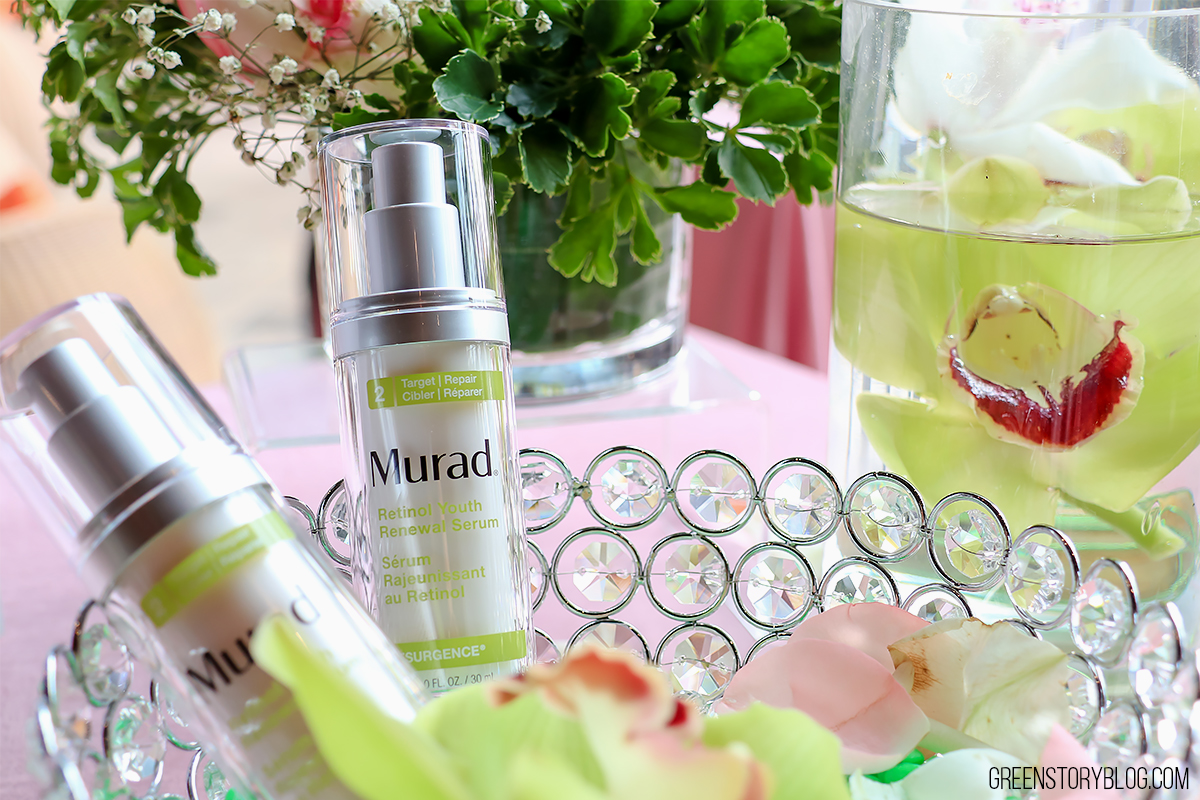 The Retinol Tri-Active Technology works in three ways:
Fast-Acting Retinoid: Accelerates results by quickly boosting cellular turnover.
Time-Released Retinol: Encapsulated in a lipid shell that slowly melts onto the skin. It delivers consistent, sustained levels of retinol over time.
Retinol Booster: Enhances efficacy by acting like a magnet to help enhance skin's receptivity to retinol's benefits.
The Serum contains Swertia Flower Extract too. This ingredient is recognized for its ability to aid in the regeneration of skin cells after a burn. Swertia Flower Extract paired with other active ingredients, reduces irritation and gently soothes the skin. Retinol Youth Renewal Serum also features Hyaluronic Acid Spheres to hydrate and immediately plump and smooth skin.
In a Murad-sponsored study [individual result may vary], 93 percent of users saw a reduction in lines and wrinkles and 98 percent noticed smoother skin after just two weeks of use. If your concern is fine lines, wrinkles, uneven skin tone and less firmness, then the Murad Retinol Serum is for you. Retinol Youth Renewal Serum claims to deliver sustained results by boosting efficacy.
[color-box]
Shopping Info:
Retinol Youth Renewal Serum | RM498 for 30mL
Available at Murad Website and Murad Exclusive Stores.
[/color-box]
I've previously enjoyed using a few of  Murad Skincare product.  Soon will add this new Murad retinol serum in my skincare routine. After all, need to take care of those pesky fine lines! I will update you with my review soon so stay connected for that.
But, if you already experienced the product do let me know your thought in the comment box below 🙂
Review Update: August'17
Murad Retinol Serum and how it actually been working for me.
* Press Release.
[signoff][/signoff]