No matter how much you beautify your face if your teeth aren't clean and white enough then you'll lack confidence. Do you think the same way? I'm always obsessed achieving pearly white teeth, that goal is kinda impossible for a coffee addict anyway. Hence the need for an easy to use teeth whitening product. Earlier this month I got to try the Opalescence Go Teeth Whitening 10-day Kit [10% Hydrogen Peroxide].
Opalescence Go is the professional alternative to over-the-counter whitening options. It's a simple, fast, and great-tasting way to start a whitening treatment or for whitening touch-ups. With no impressions or custom trays necessary, Opalescence Go is ready to use right out of the package! Opalescence tooth whitening gel contains PF (potassium nitrate and fluoride), which helps maintain the health of enamel throughout the whitening process.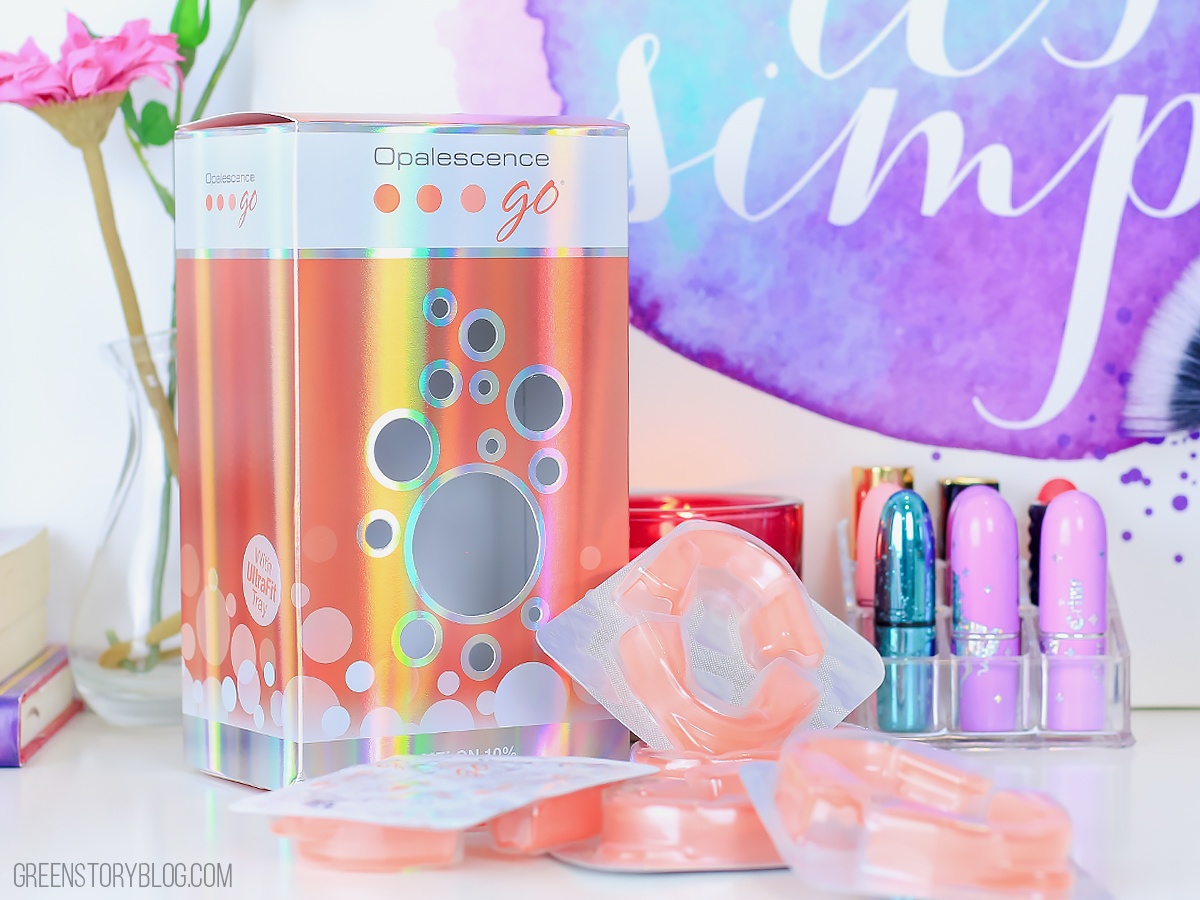 Opalescence Go Teeth Whitening Kit available in a 5-day or 10-day kit. They have also a variant of 6%, 10%, and 15% peroxide [ Peach, Melon & mint flavor] so you can choose the right one according to your teeth sensitivity.
As I mentioned earlier, I have the 10-day kit, Melon 10%. The box comes with 10 pre-filled, disposable trays that contain whitening gel [Hydrogen peroxide] in it. They are super easy to use. You just have to take the tray out from the initial packaging and put it on your teeth.
Inside the colored layer of the tray, there is another transparent tray, containing the gel, which will stick to your teeth. Once the inside tray is perfectly set on teeth the outer colored tray will come off easily. As because the inside tray is generously thin so it is easy to keep in the mouth without worrying about the displacement of the gel.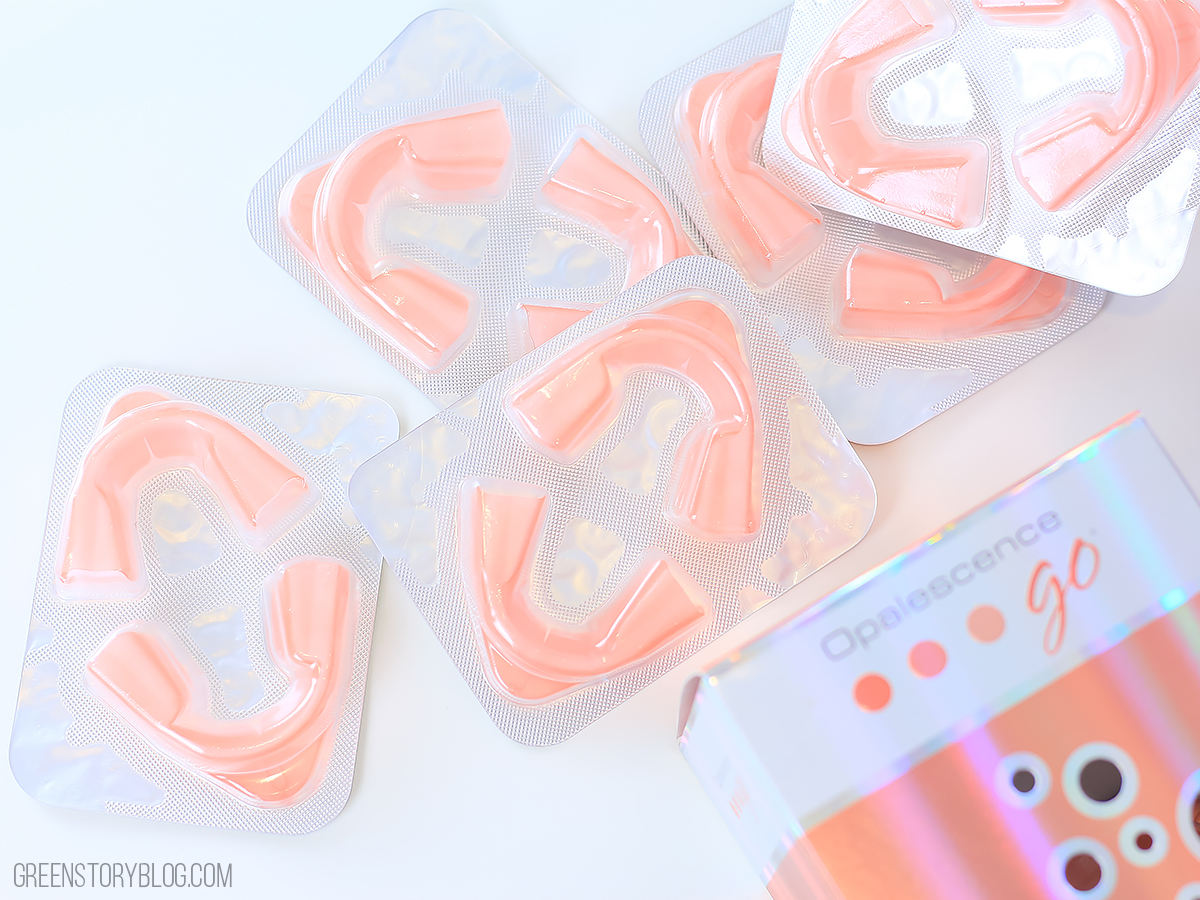 Experience with Opalescence Go Teeth Whitening Kit:
The kit [10%] is advised to use 30minute every day, 10 days in a row. My teeth aren't sensitive but my mouth is. I can't keep anything in my mouth for long, not even toothpaste, I feel vomit. You can guess, it isn't easy for me to use such product kit that needs to put in my mouth.
In fact, let me tell you a past story. I've tried other teeth whitening product [dont want to mention the brand name, a hyped one with light thingy] last year and that was an epic fail. Those don't come with a disposable tray or anything, just the gel in a syringe, a normal silicone tray to apply the product and the light thingy to put inside the mouth as long as the treatment is advised. I was hardly able to use that kit only twice and my money has gone waste.
Opalescence Go Teeth Whitening Kit is quite user-friendly compared to my previous experience.
Because of the disposable tray and no need for light. It is way easier and comfortable in the mouth. However, the melon flavor did bother me slightly at the beginning of use.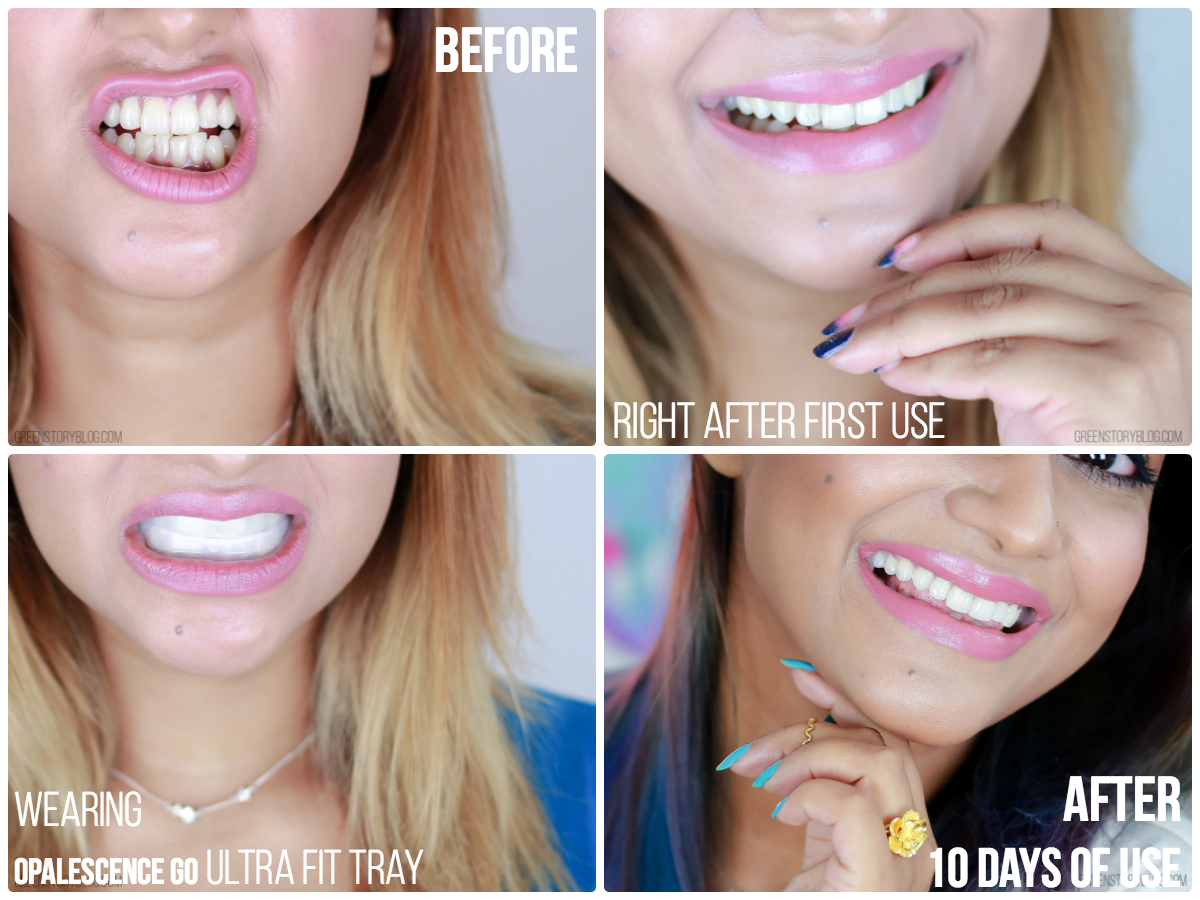 To start with, my teeth are not that yellow but there is a yellow tint. Although I do take care of my teeth as much as I can. I maintain routine cleaning and scaling every 3 months. However, I'm at a bad level of coffee addiction and our desi-food (with a lot of turmeric and spice) doesn't allow me to keep up the white level of my teeth.
In the first use [30min, one tray], I did notice a change of shade. My teeth felt shiny and less yellow than before but not overly tint-free. I kept using the kit for next three days in a row but due to my Eid Holiday, I had to put it on a break. Later on, won't lie, I finished the kit by using it every other day. Failed to be regular as it was advised, sigh! Fortunately, I was able to notice the difference and how the Opalescence Go Teeth Whitening Kit was working. My teeth are definitely way too whiter and brighter than before [picture above]. I also have previous teeth whitening experience by a dentist and if I compare the result, this 'at-home' kit surely nothing less than that. So far, the kit didn't occur any teeth sensitivity issue either.
End thought about Opalescence Go?
No doubt, Opalescence Go Teeth Whitening Kit is a great, user-friendly, and convenient product. Not everyone can handle a regular teeth whitening product but Opalescence Go has you covered in that perspective. Moreover, going to a dentist is pricey where this kit does the job with an ease.
PS: I would love to know your recommendation on a teeth whitening product if you tried any 🙂 comment down below!
[color-box]
Shopping Info:
Opalescence Go Teeth Whitening Kit – 10 days | RM 550 (approx)
***Dispensed only by a licensed dental professional. Look for the product in your nearest dental clinics. For more info, you can visit Opalescence website on their FB page.
To find a dentist near you browse here.
[/color-box]
*** PR Sample.
[signoff][/signoff]