Mentholatum Lip Fondue, it's as delicious as it named. They come in two different types, Aurora (with 3D sparkling pearls) & Classic rose. They're lip balms in general but quite unique in their types. How? Mentholatum Lip Fondues are your 3-in-1 lipcare solution in a chapstick form. They are functional as a lip balm, lip essence, and a lip mask. Both of their variants are enriched with Jojoba Oil, Olive Oil, Royal Jelly Extract and Honey that ensures proper nourishment and hydration that our lips are thirsty for.
Mentholatum Lip Fondue also provide sun protection so you can be carefree whenever you using them.
[wp_ad_camp_3][/wp_ad_camp_3]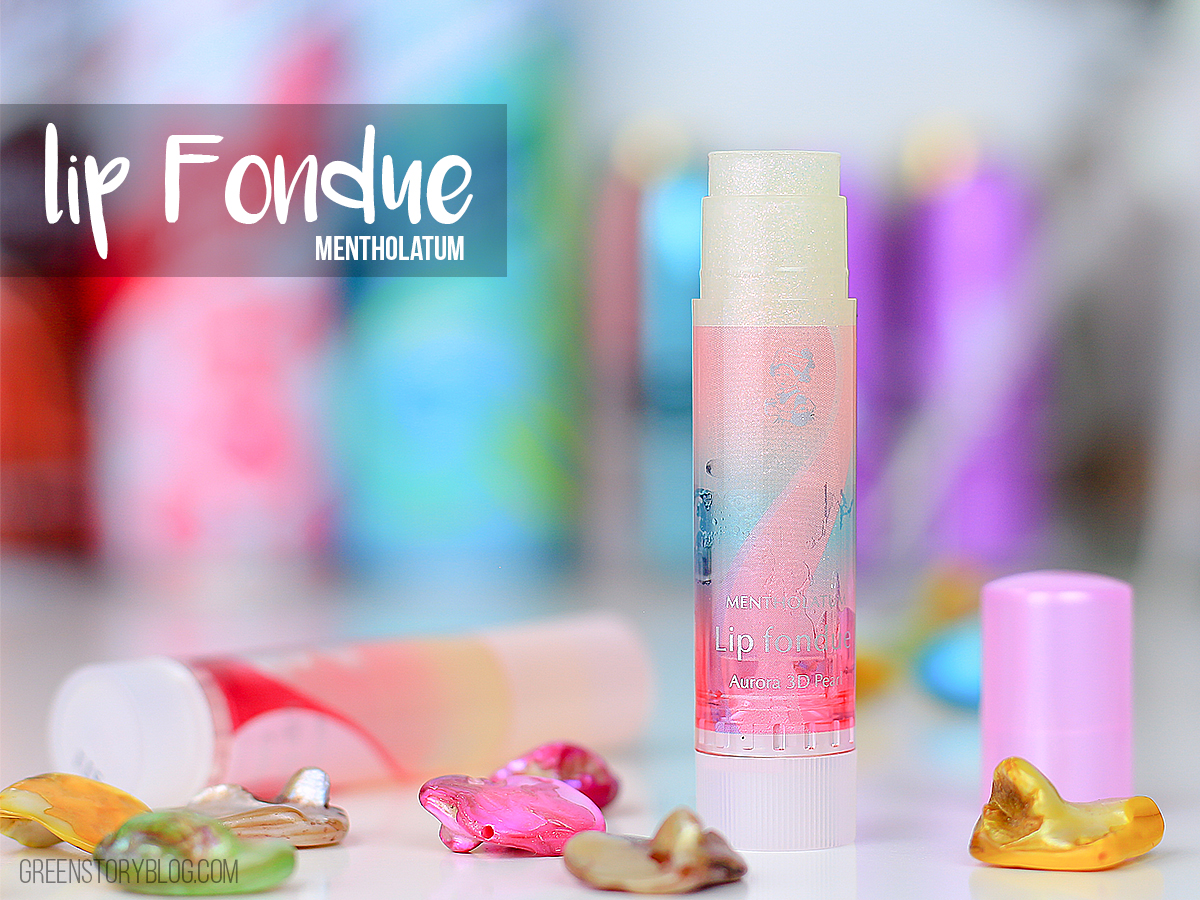 The sticks are designed with a dial-lock tube (you can't twist them back in) which makes it very convenient to use. They have a thick jelly-ish texture and both smells like candy (artificial candy flavour). At first, when I saw them I thought they will give some tint but they don't. They're colourless but highly glossy. I actually like less glossy tinted lip balms more. The thick formula melts a bit upon application but they don't bleed or goes here and there.
In my lipcare routine, I normally use BurtsBees chapstick or lip balm, and Laneige Lip Sleeping mask (review coming soon). I find Mentholatum Lip Fondue good as a lip balm/ lipcare product and an overnight mask, just the way it claims. I've been loving using them when I'm at home but I don't wear them out. I feel it looks a bit too thick to wear them out. Best use, in my opinion, is wearing them as a lip mask at night because they really work well keeping the moisture locked at night time. As because they come in a stick so they are convenient to use rather than dipping a spatula into my Laneige Lip Mask pot.
I didn't find anything bad about them, in fact, they're a good alternative to lip mask (if you're a fond lip sleeping mask or so) if I judge the price. I like them both however, Aurora (pictured above) turns out to be my favourite because of how delicious and mild it smells.
Mentholatum Lip Fondues are definitely worth a chance in your lipcare routine.
[color-box]
Shopping Info:
Mentholatum Lip Fondue | RM 17.90
Exclusively available at Guardian.
[/color-box]
*** PR Sample.
[signoff][/signoff]