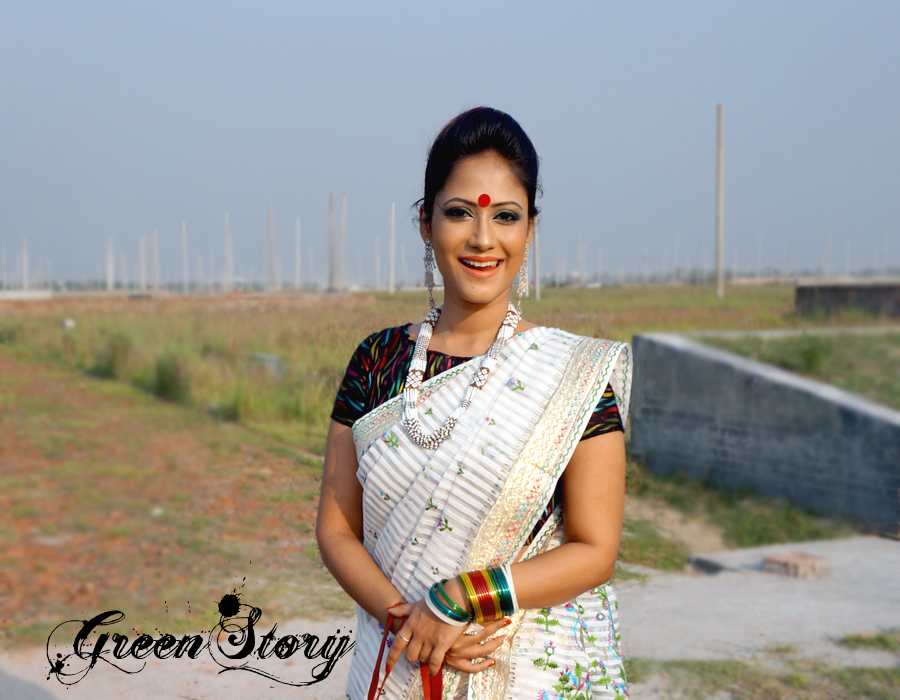 14th April, 2014 was Pohela Boishakh, Bangla NewYear, 1421. A heart warming day for every Bangali around the world and I believe here in Bangladesh we celebrate the day in its fullest. It would be always less no matter how I try to describe the event. Main event and 'Mongol Shova Jatra' brought out from the Dhaka university area yet the whole country farewell to all previous woes and welcome the brand new year regardless of race and religion carrying the one identity that we are 'Bangali' with full of color. Red is our staple color for the day. Another amazing thing I must mention, we do the worlds largest street Alpona(motif) art(aprox 350,00sft) overnight on both side of Manik Mia Avenue, Dhaka on the new year eve which represents the folk culture of Bangladesh. I wish I could take a picture by myself to show you guys but bad luck, haven't been there this time.
However, how I celebrated the day? Obviously it started with deshi food. I cooked shorisha Iish(Hilsha fish) curry, shutki(dry fish), pat shak(jute leaf) and there was also fried red chili and rice!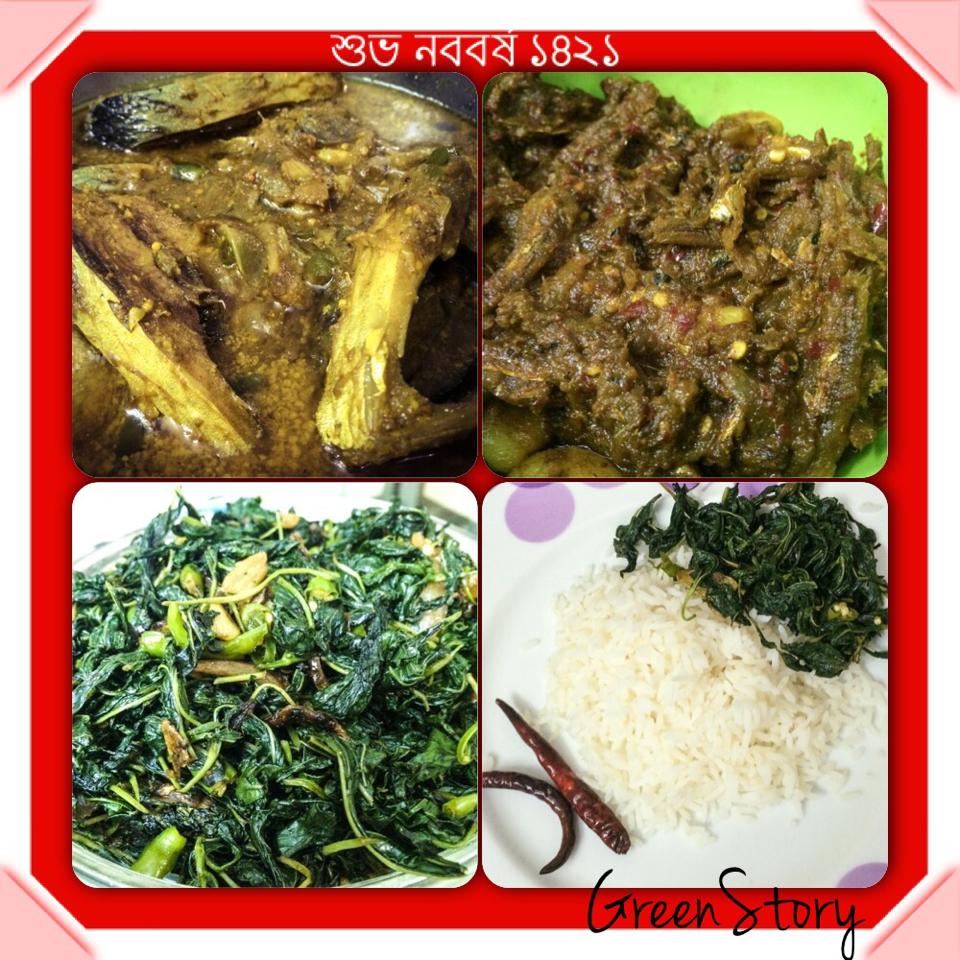 And then, roaming around in the street! I wore the saree husband gift me for the day. Saree has always been a scary thing for me but the day wouldn't be perfect without saree and of-course Mr. Husband wanted me to wear saree..lol ! I kept my base makeup as light as possible and tied hair up to fight the hot climate. A big red tip(bindi) was there as a center of attraction which specially carried the traditional touch of my look.



Product I used for the look:
*MUA undress your skin primer
*MUA fixing mist
*Ponds BB+ cream
*MAC pro-longwear concealer
*MAC studio fix powder plus foundation
*Revlong photoready bronzer
*Fashionista blush Milan
*The Balm maryloumanizer
*Sleek original eye palette
*Stila smudge stick waterproof eyeliner
*Loreal double extend mascara
*BH cosmetics flawless brow trio
*MAC kinda sexy and morange mixed on lip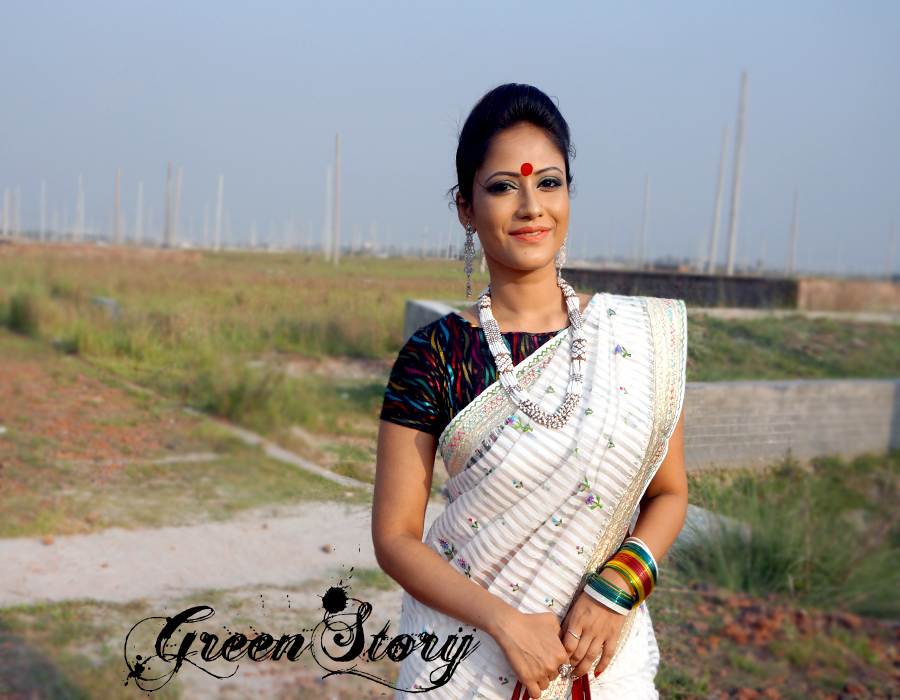 And yes painted my nails specially for the day aswell 🙂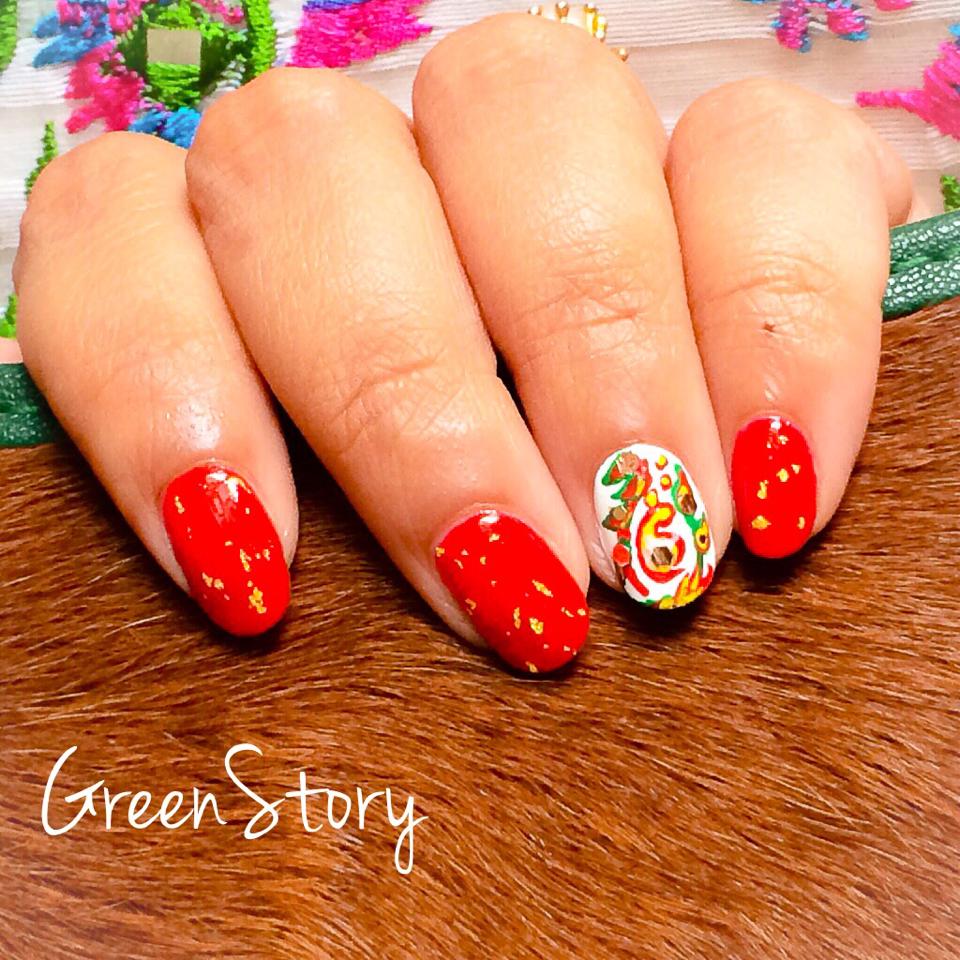 My saree was from Tangail Saree Kutir(TSK), ear piece, ring and hand bag from Aarong, mala(nackpiece) from Bibi Production, churi(bangles) from street.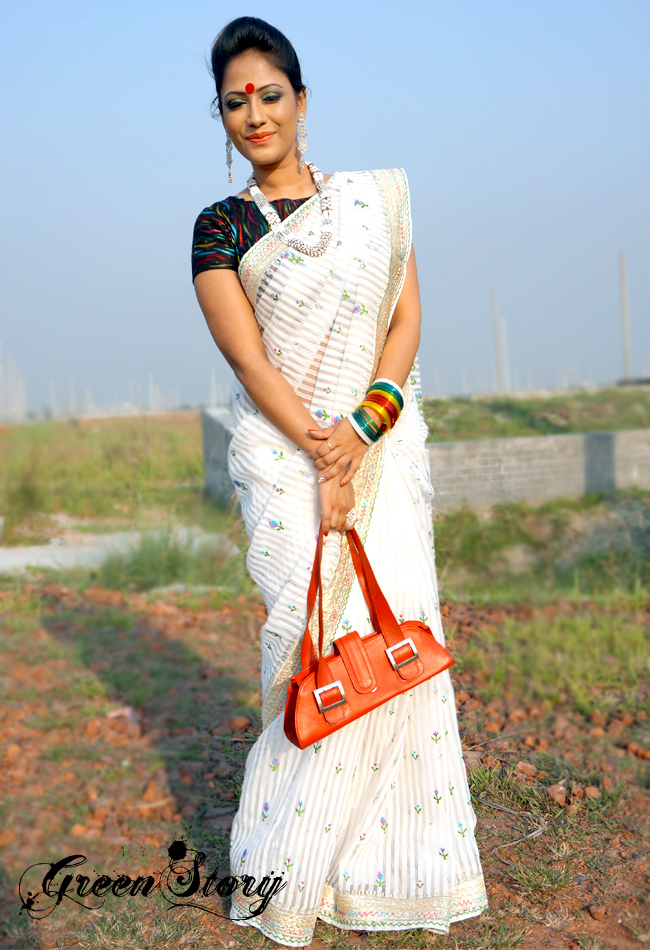 Overall, I enjoyed the day a lot like always!
So? What you think of my look?


[signoff][/signoff]