Did you know about Sigma Beauty's sister brand Pracktk? Practk offers affordable yet high-quality beauty tools you can count on. Very recently they launched their version of makeup blending sponge call Practk Power Blender. These latex-free beauty sponges come in three colors, green, purple and blue. I've got two of them and they look simply cute!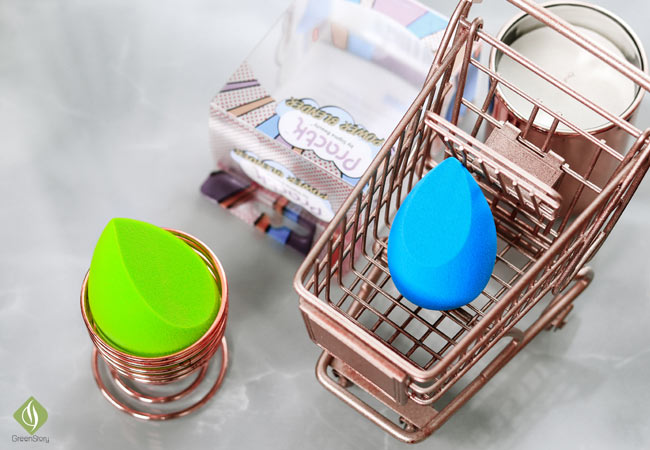 I'm a forever fan of Beauty Blender but I always love to try substitutes and affordable versions. Afterall who wouldn't care for the price, right? I did like a couple of affordable blending sponges earlier and when Practk came with their sponges I couldn't be happier. Needless to say how much I love every Sigma Beauty product as well as the Practk palmat brush cleaning mat. I'm yet to post a review of the Practk Palmat here in the blog but you can check on my youtube Palmat in action when deep cleaning my makeup brushes.
Anyways, lets me tell you…
how is Practk Power blender?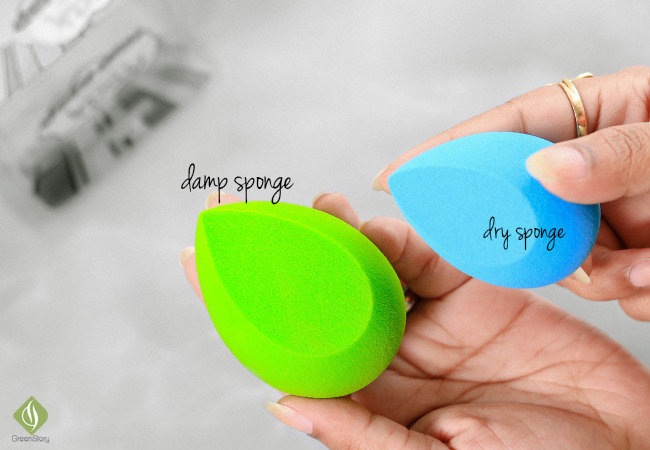 It's a latex-free blending sponge (as I mentioned before) with an egg shape. Also has a flat cut to reach every possible corner of the face. The shape of it is actually very handy to apply foundation, concealer under the eyes. Works also great to apply setting powder with that flat edge.
When you wet the sponge it grows double in size (picture above). The damp sponge is identically bigger in size compared to (if you're wondering) a beauty blender. The size of it, in fact. makes it easier/faster to apply foundation on the neck cause it covers more area.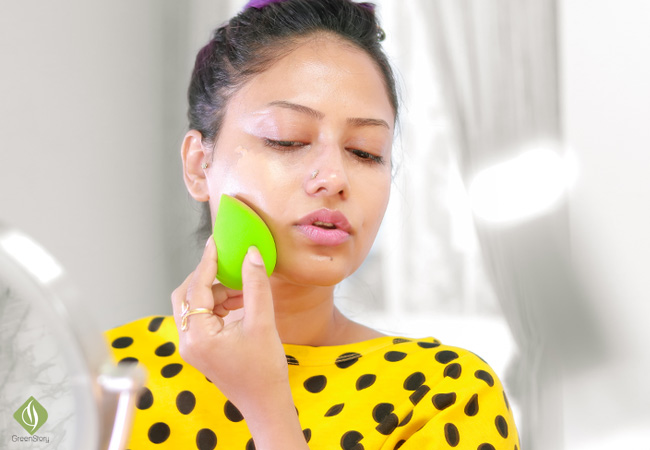 Texture and application of Practk Blender
The Power Blender is just as good as you need. The surface of it (when damp) makes a smooth foundation application. It is a tad less soft than other makeup blending sponges I've. Yes, I do wish Practk Blender was a tad softer but there is a plus point as well. I found that the blender eats way less product than my other sponges. Considering that the firmness wins for sure!
I've been giving the Practk blender a good use since I got them. They are durable and very easy to clean.
To conclude,
Do I recommend Practk Power Blender?
– oh yeh! I do. This is surely a good one for the price tag. Practk blender works just as it claims, it's affordable and fun. I didn't find anything to complain about. Moreover, I must admit, I am in love with this vibrant colors!
[color-box]
Shopping info:
Practk Power Blender | $9
You can shop from Practk website directly. They have international shipping available.
Additionally, you can get a FREE mini Sigma E25 brush for the entire month of July '18 with every Practk order.
[/color-box]