Beauty UK eye shadow palette 6
Available at Superdrug
Worth: £3.99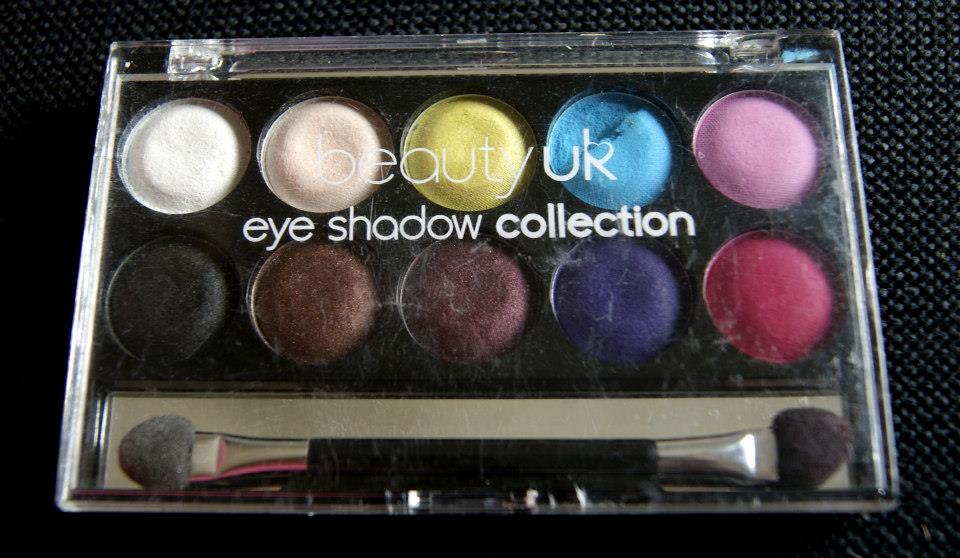 HELLO Beautiful's…. !!!
This is a requested post for review n swatch.
Beauty UK have more palettes like this. They dont have names, only numbers. This one is no7.
I must mention, this palette is a bit special for me cause this was my first bought in UK 🙂
I was pretty amused by seeing this that time 🙂
Anyways……….
Enjoy the swatches…….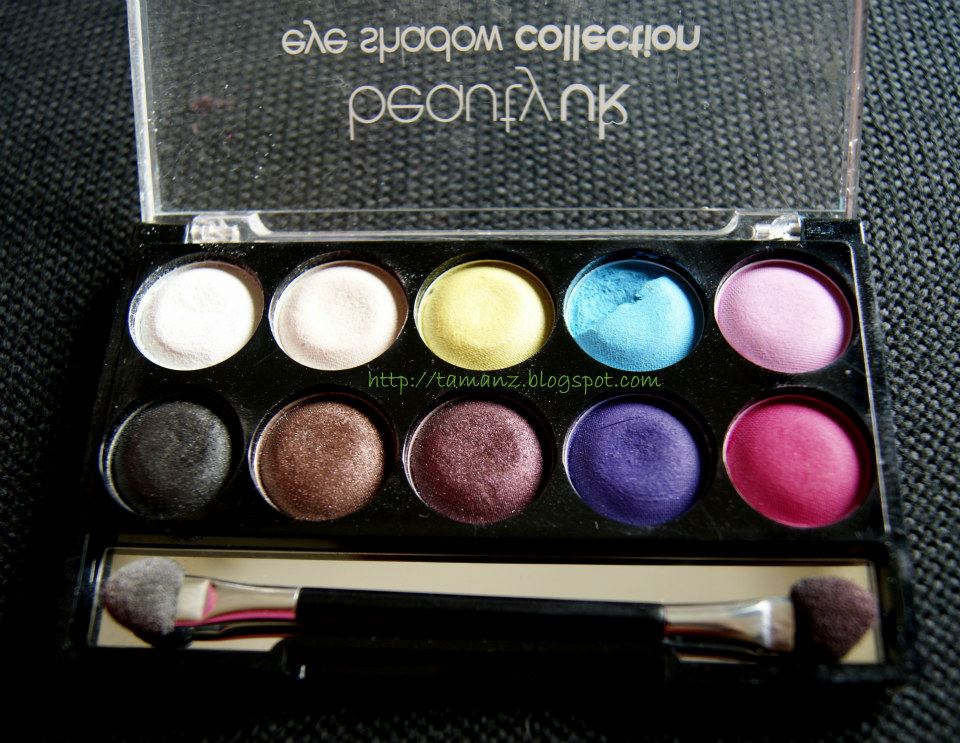 10 beautiful shades 🙂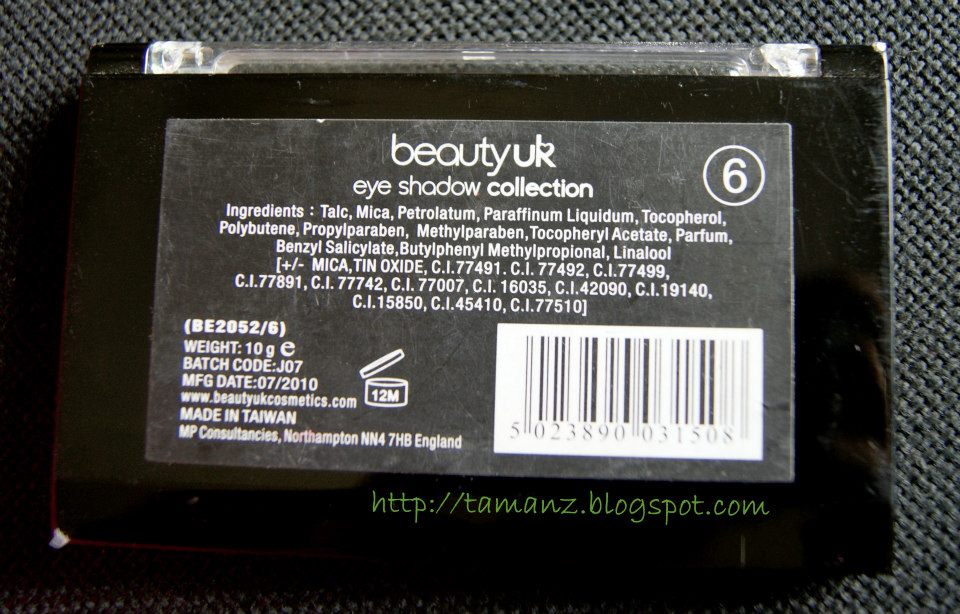 Back….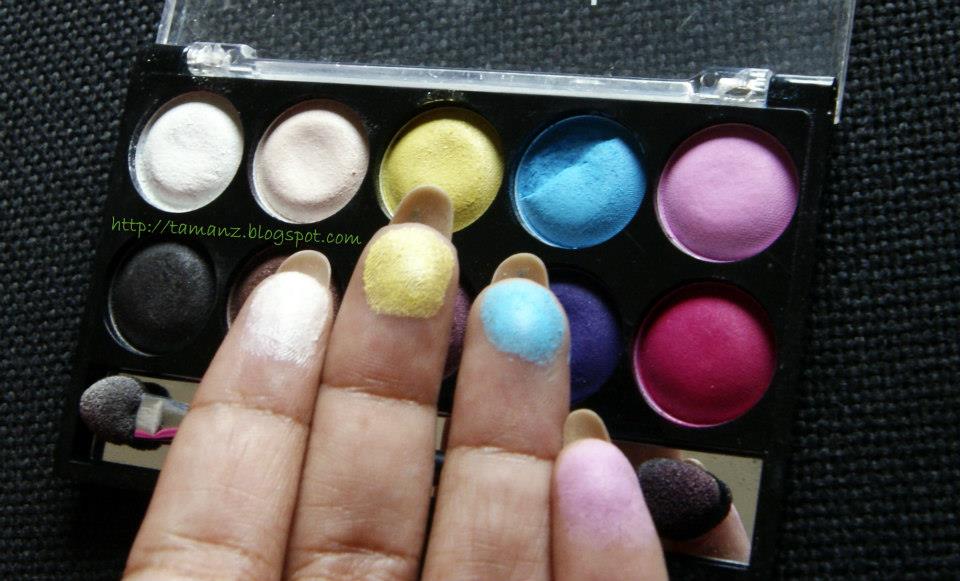 swatch from upper row right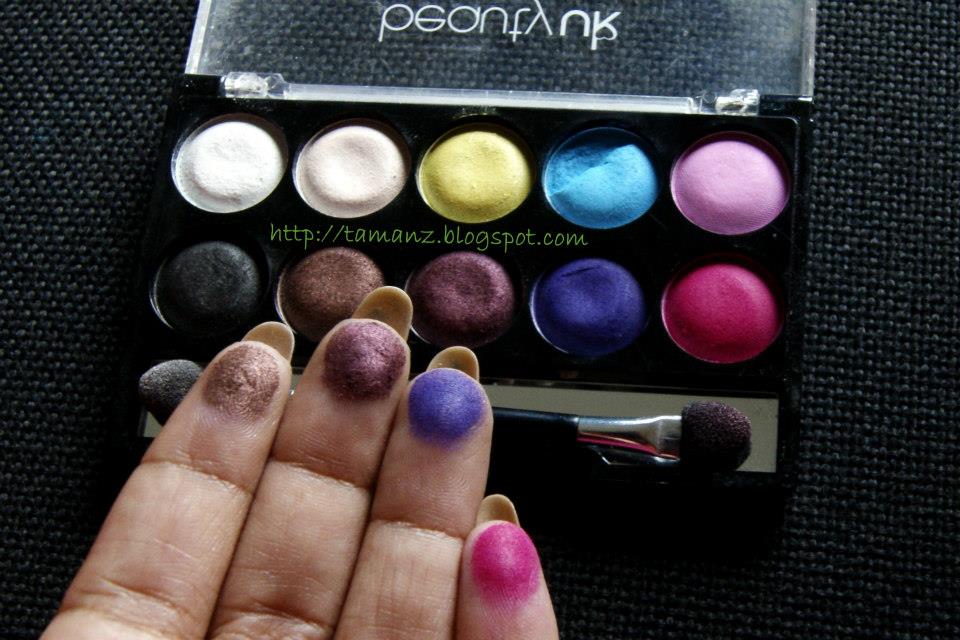 swatch from lower row right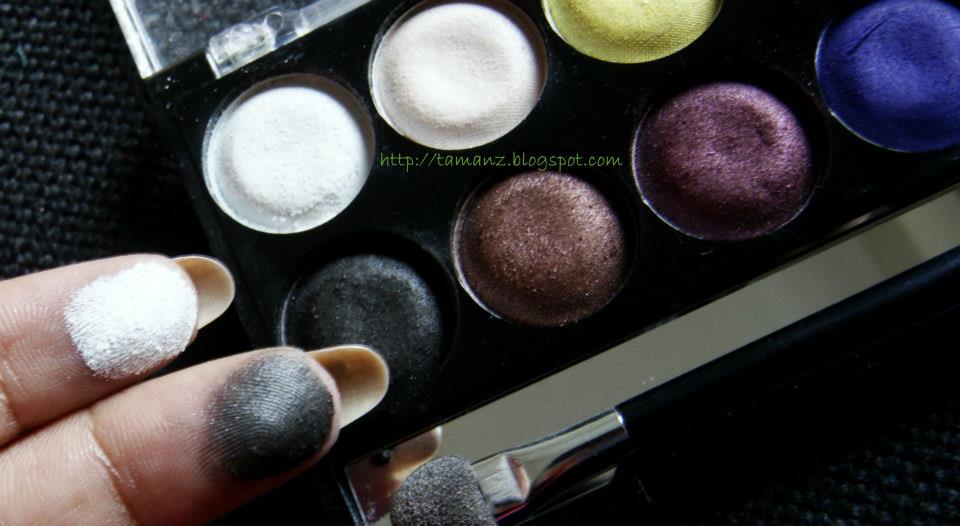 swatch of black n white shade
About this palette:
**Colors are quite vibrant in this 
palette
**Combined with matte n shimmer shadows
**From the lower row left, black, brown n burgundy is shimmer shade. rest of them are matte.
**Blend quite nicely though doesn't fall out
** Matte shades tends to fade out so quickly without primer.
**Shimmer ones are good…
If you want you can have one of these kinda Beauty UK 
palette
 for your collection or just to try out but I dont recommend this. It wont help you much if you expecting a lot from it 🙂
…..Take Care….