How do you overcome holiday comma? The past couple of weeks has been hectic due to eid holidays and it's not over yet for me until I'm done with my staycation plan on 10th September. Hence the lacking of blog updates, I'm sure you can guess that already. However, one good thing happened during this holiday! I was able to give the new Sigma Dimensional Brushes Vol 1 & 2 a good experimental whim.
Sigma Dimensional Brushes features all Kabuki brushes for face, are focused to give you a sharp and picture-perfect face within the least amount of time. These dimensional brushes come in a paired set call,
– Volume. 1 includes two brushes – Curved Kabuki F83, 3DHD Max Kabuki
– Volume. 2 includes 2 brushes – 4DHD Kabuki, Edge Kabuki F87
I have been amazed seeing their innovative shape ever since they landed in my vanity. It was suspense to know how they actually gonna work and they also passed with distinction …haha! Sigma Beauty always does the best with their brushes for sure.
Let me tell you my experience with these 4DHD Generation of Makeup Brushes, one by one…
Sigma Dimensional Brushes Vol. 1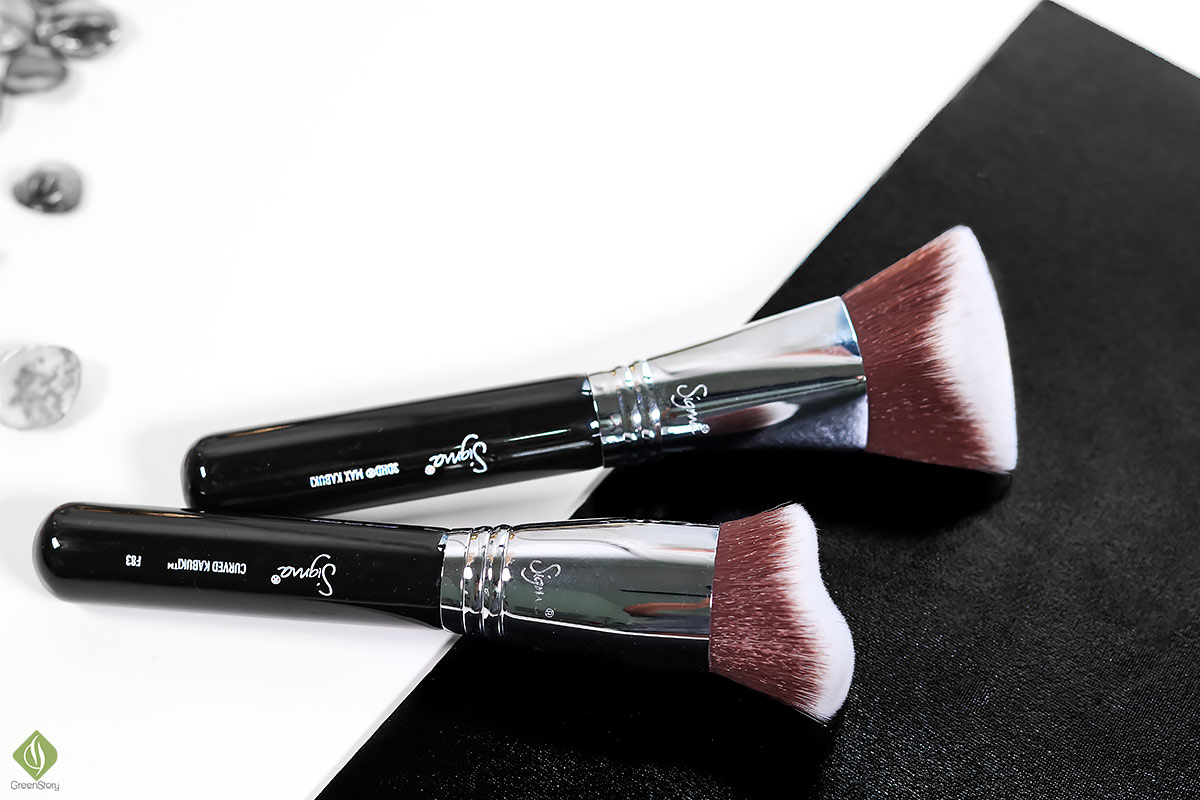 These two Kabuki brushes came out first. They feature a polished and perfect skin. Both of them has nicely packed bristle, the density, and softness of bristles that I've never experienced before.
The Curved Kabuki F83, its curvy cut was built to hug every angle of the face and it does just the way it claims. This one works amazing for cream contouring as well as full coverage foundation application.
After using this Curved Kabuki Brush by SigmaBeauty I'm sure I won't go back to my round/normal Kabuki/buffing brushes.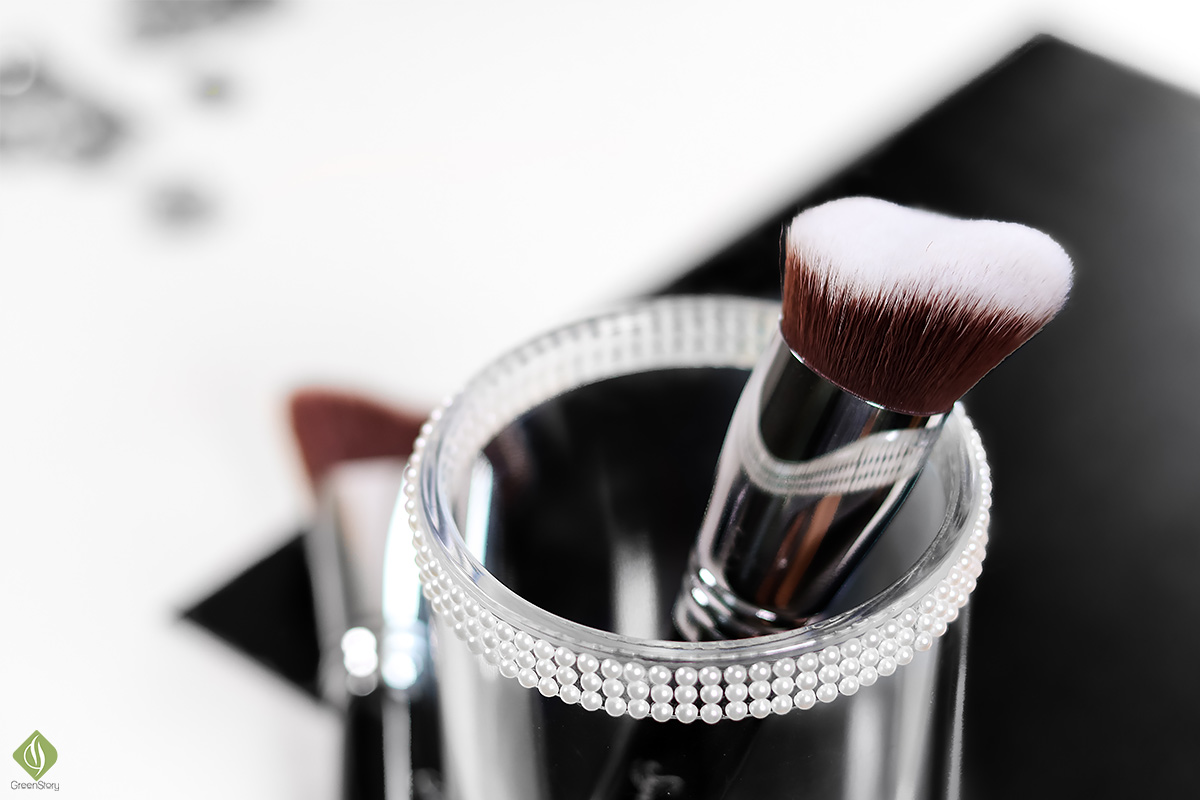 To my surprise, 3DHD Max Kabuki is just an upgraded version of Sigma's early release 3DHD Kabuki, that I've been a fan of for years. But yes as an upgrade this 3DHD Max just fulfill every other lack the previous version had. I use to feel in my mind if my 3DHD was a bit fluffier and bigger it could have been easier to blend out the foundation.
When I saw this Max version I knew it right away that it will be one of my top foundation brushes from now on. If you're a user of 3DHD then you know what I'm talking about!
3DHD is two times bigger in shape and has more angle in it compared to the 3DHD original. The bristles are bigger and fluffier in it as well and the density is just perfect. I used it with my Estee Lauder Double wear foundation and it made me so happy. Usually, I find it so hard to blend EL Double Wear without my Beauty Blender as it sits and dries on the skin super fast.
I've pictured a few comparisons of both brushes for your convenience to understand the difference.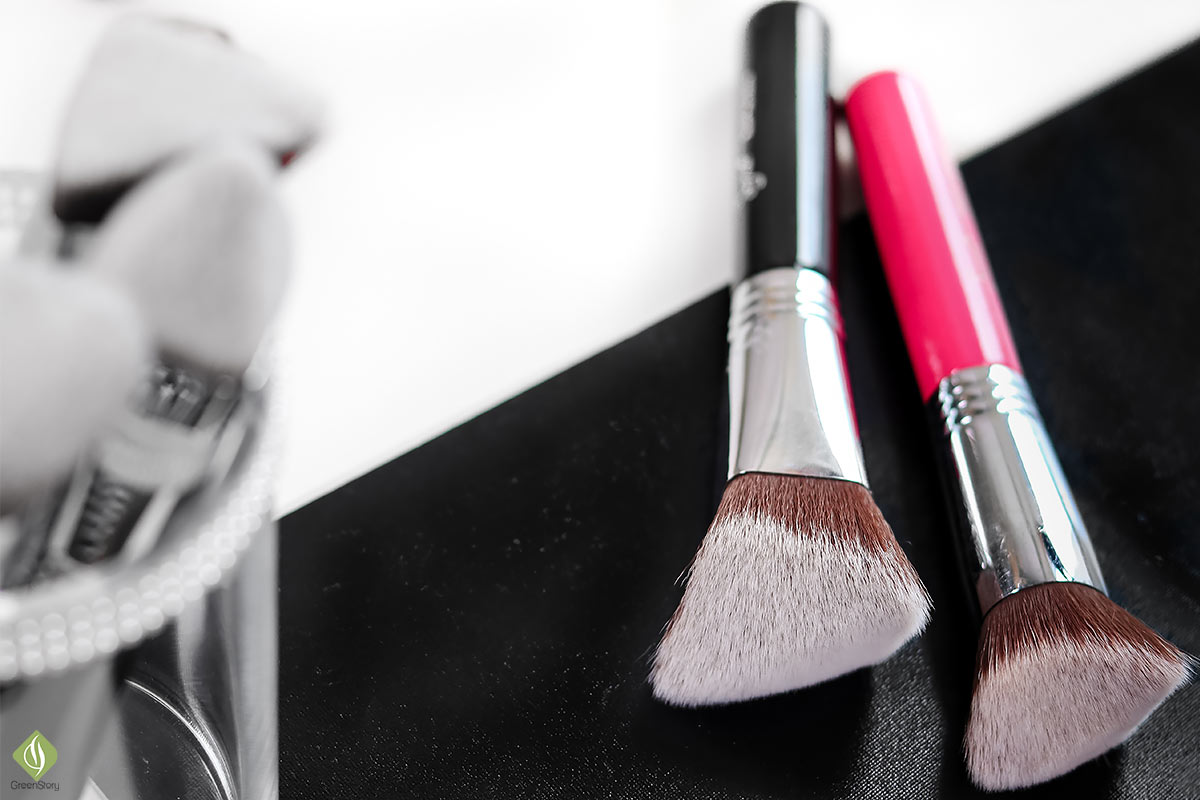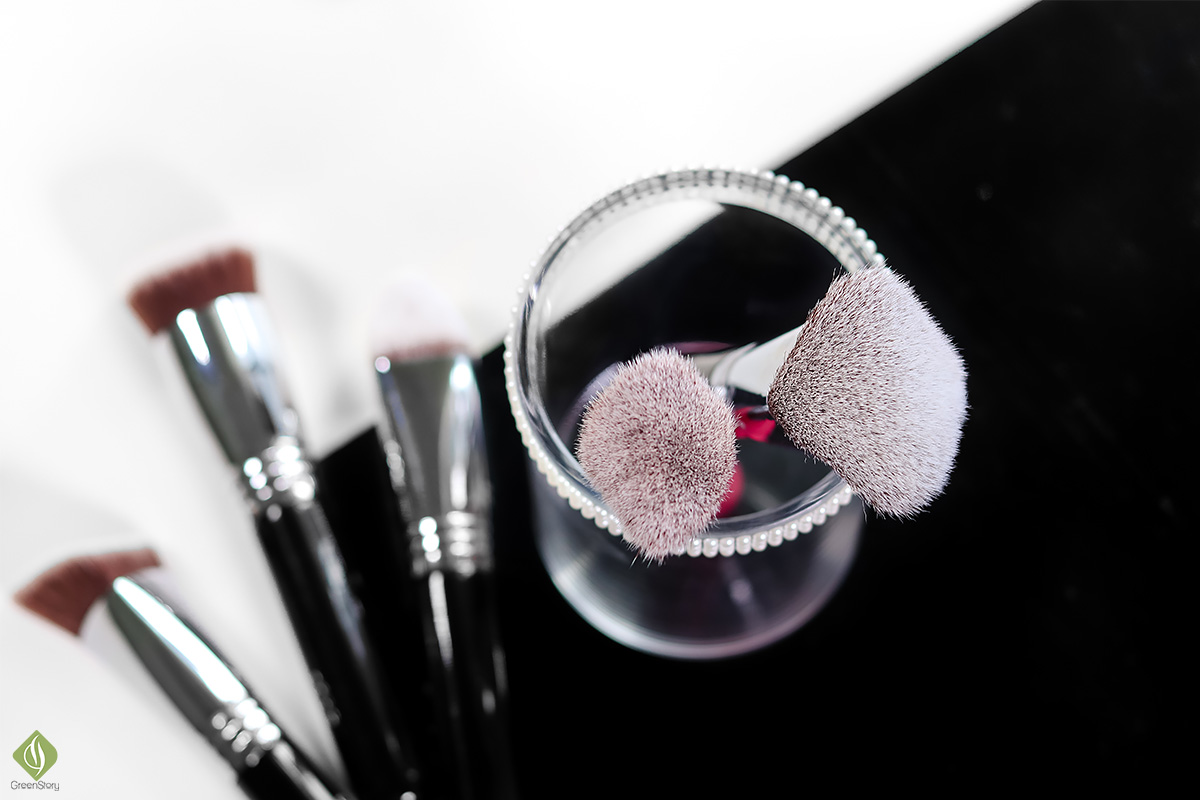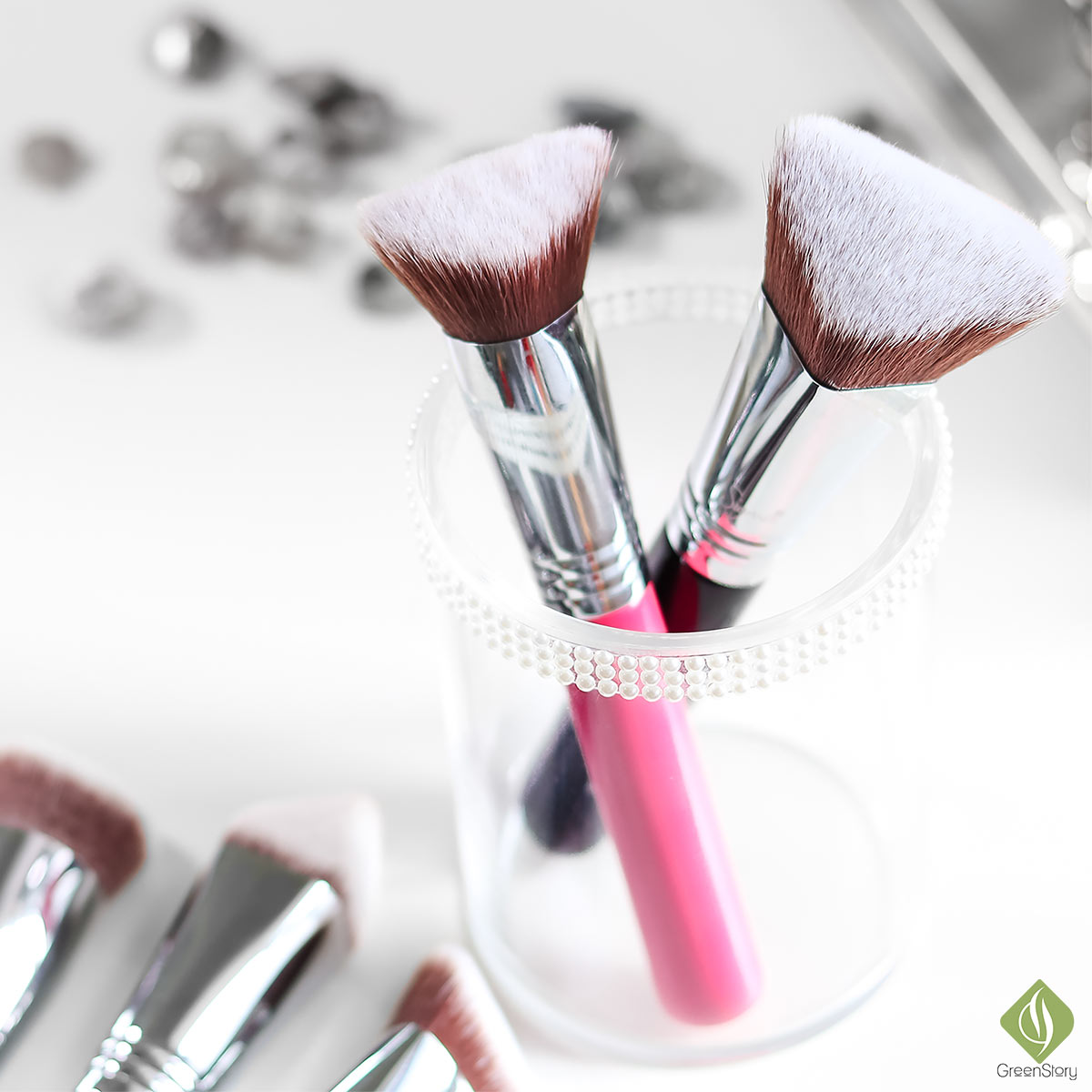 Dimensional Brushes Volume 2 by SigmaBeauty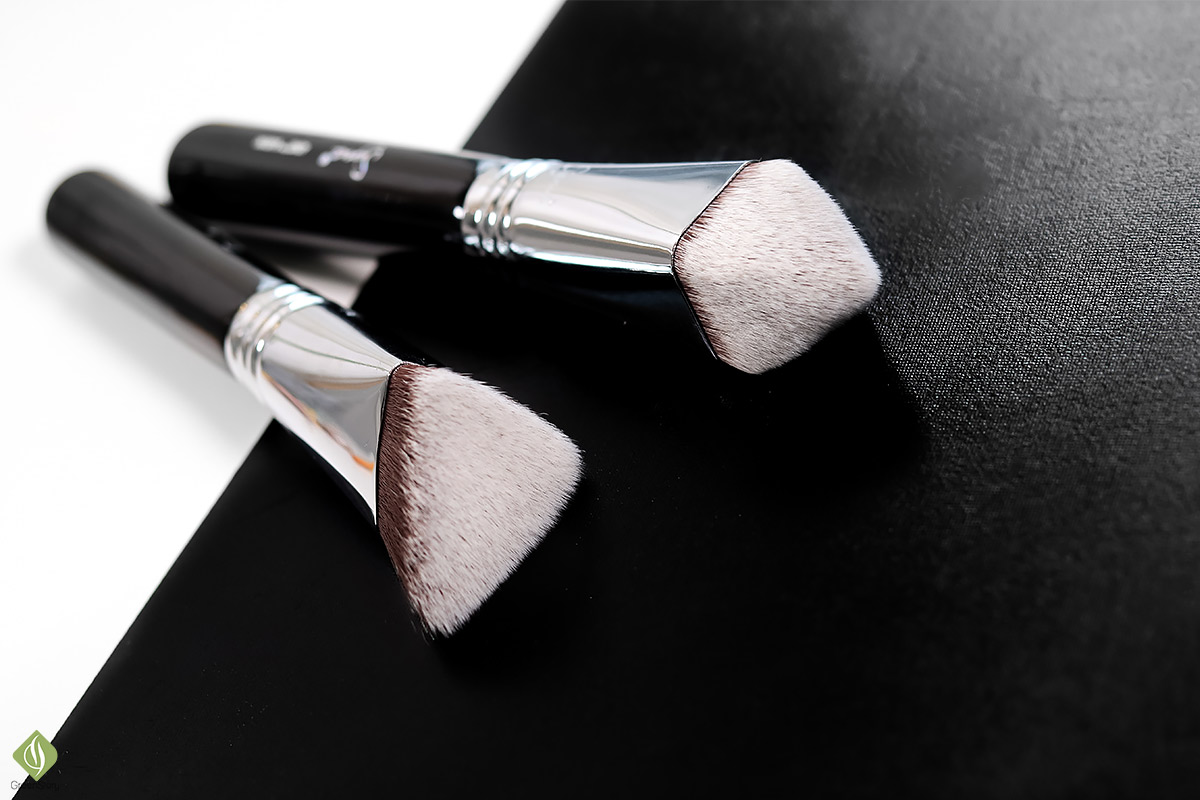 The Dimensional Brushes Vol. 2 came out very recently after Volume 1. These two, 4DHD Kabuki and Edge Kabuki F87, complete your entire face makeup need with a sharp and defined edge.
4DHD Kabuki is a four-dimensional kabuki brush, specifically for concealer application. Each side of this brush is evenly dense, give a diffused and even concealer application within a minute.
The tip of the 4DHD Kabuki by Sigma Beauty is amazing to spot conceal. This one is my 2nd favorite from the entire dimensional brushes collection.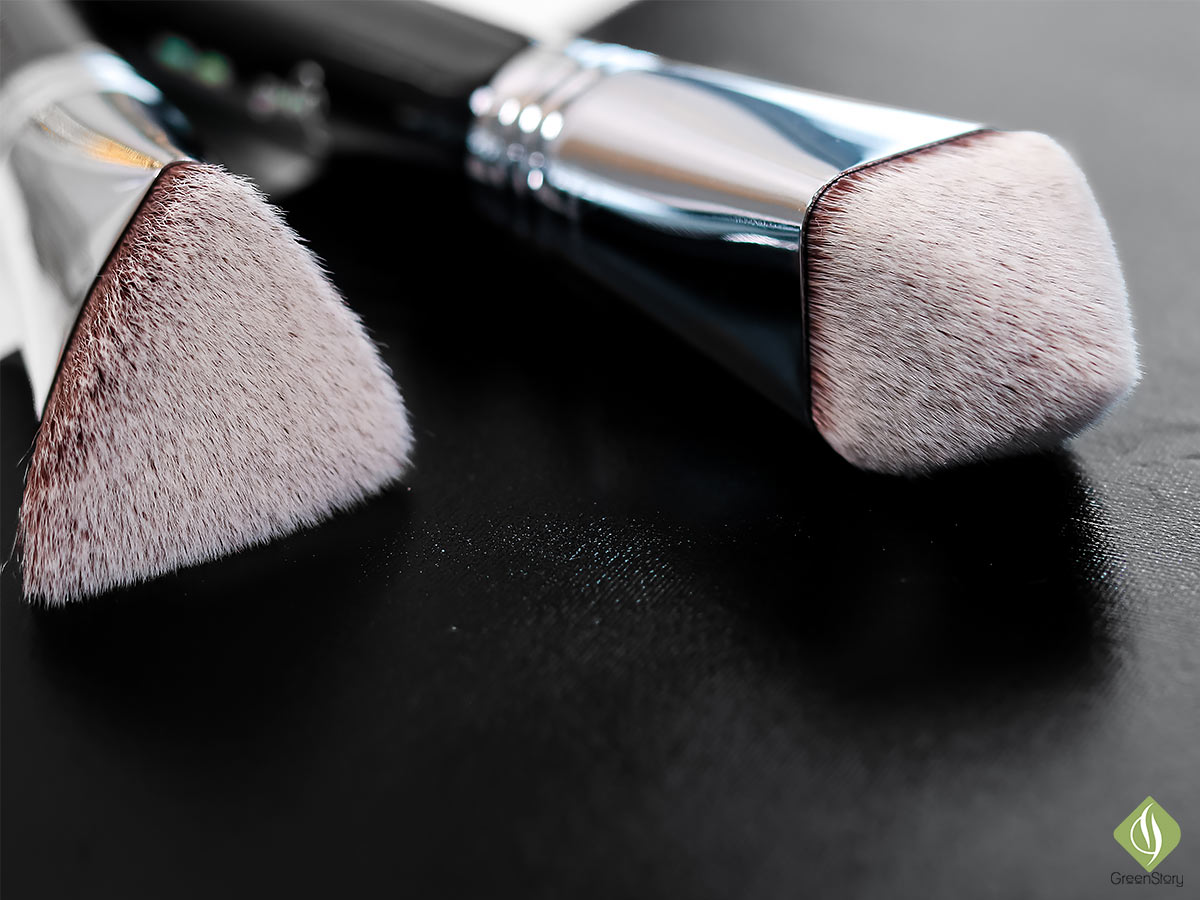 Edge Kabuki F87 is a triangular shaped, the top is also angled, perfected to apply setting powder under the eye area. I also found it quite amazing to apply powder contour product when I wanted a sharp contour on my face.
This Kabuki Brush, F87, is also great at times for foundation application.
The time I wanted to use fewer brushes and lazily went with just Edge Kabuki F87 by SigmaBeauty and it didn't fail me at all.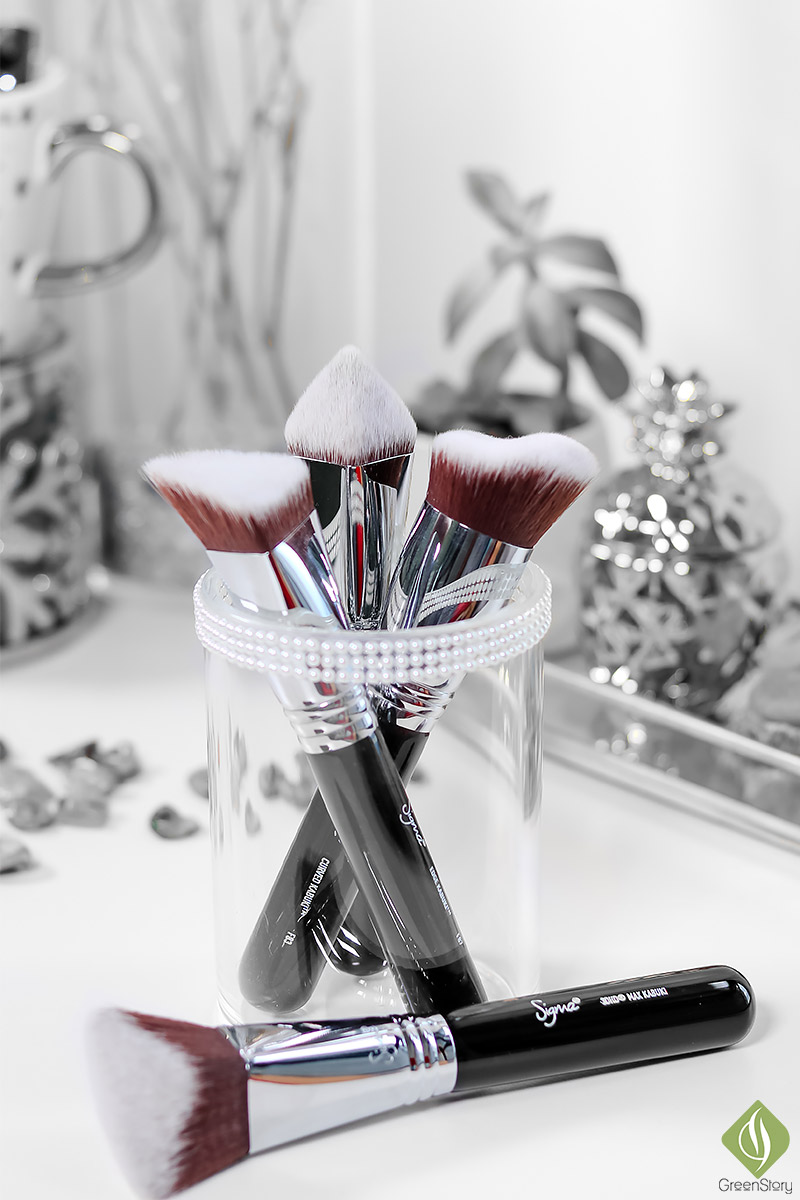 Overall, for the quality and the work performance I truly love all these four Dimensional Brushes. These four kabuki brushes surely complete one another for edgy face makeup.
How to take proper care of Sigma Beauty Dimensional Brushes?
Usually, thick and dense brushes are slightly difficult to clean when it's about getting rid of cream/liquid makeup products, especially foundation, from the bristles. Kabuki brushes are also time-consuming when it's about drying them and making them ready for the next use.
I like the fact that these Sigma Beauty Dimensional Brushes are also quite easy to clean. A good brush cleanser like Sigmagic Brushampoo and a brush cleaning mat like Spa Glove or Practk Palmat, of course, accelerate the brush cleaning process.
Drying these dimensional Kabuki brushes isn't long either if you follow a fair brush drying process. For example, if you remember my previous post where I shared how I dry my makeup brushes and the cheap tools I use for that.
In case If you already own a device like the Sigma Dry'n Shape Tower then you're completely headache free!
Are you wondering which kabuki brush is my favorite among four Dimensional Brushes by SigmaBeauty?
– I'll pick 3DHD Max Kabuki and 4DHD Kabuki. To me, these two is just must have!
If you want a fast a flawless base makeup then you gotta have these two, 3DHD Max Kabuki and 4DHD Kabuki, at-least from the Dimensional Brushes collection. Other than that, all them four brushes has been a game changer for me so far!
If you don't know, all these brushes are made of exclusive Sigmax fiber that is incomparable. Their quality will never disappoint you. Also, they come with a 2-year warranty so your money is always just an investment.
[color-box]
Shopping Info:
Curved Kabuki F83 – $25
3DHD Max Kabuki – $27
4DHD Kabuki – $25
Edge Kabuki F87 – $25
You can buy them all SigmaBeauty Dimensional brushes in a set or individually from their website. Free international shipping with the purchase of $150 or more.
BONUS: use code 'GREENSTORY' to get 10% off  🙂
[/color-box]