Wondering how to dry makeup brushes properly? I have a cheap solution for you. I'm really excited to write this post about the brush drying stand. If you already have this then you already know the deal but if you don't then girl you must get your brushes a drying stand, It will make your brush drying process lot easier and organized.
I use to dry my brushes just laying them flat on a towel but that was always a mess. Once my maid trashed one of my favorite liner brush. Seeing that brush on the floor she thought I don't need that anymore! Can you feel my pain???
However, it took me time to consider spending on a brush drying stand. I always felt that's just unnecessary. But as because my brushes were growing in number it started getting more messy and critical to find a clean surface to let them lay flat and dry. When Sigma launched their dry n shape tower I was intrigued. Almost bought one. Luckily, at the checkout a good thought came up in my mind, "I should find a cheaper option rather than spending $40 on that dry n shape tower".
Usually, I don't get a hundred brushes to wash at the end of the day but it's around 15 to 20. So I definitely don't need (was so determined to save money haha) to be that fancy to spend $40. Thus, I browsed through eBay and ordered this $9 worth brush drying stand.
People call this thing 'brush tree' as well.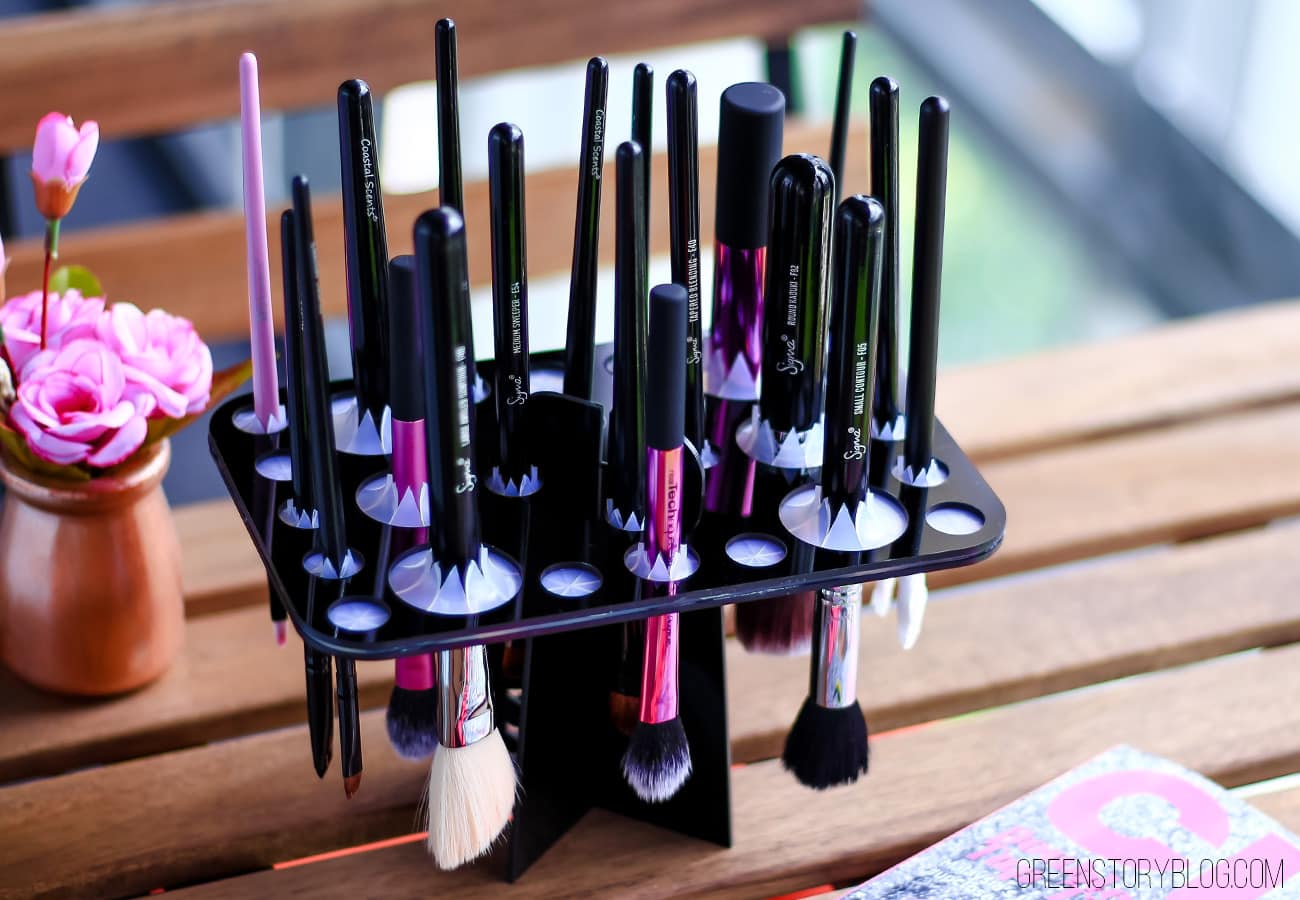 The stand is 5″/8″ in size and height is 4.5″. This is made of plastic, obviously, but sturdy enough to hold the weight of brushes; assembling it is just kids play. This one holds 26 brushes at once. It also has big, medium and small holes so can hold fat to skinny, whatever shape your brush has. You can also de-assemble it easy to store it in a compact way.
[wp_ad_camp_3][/wp_ad_camp_3]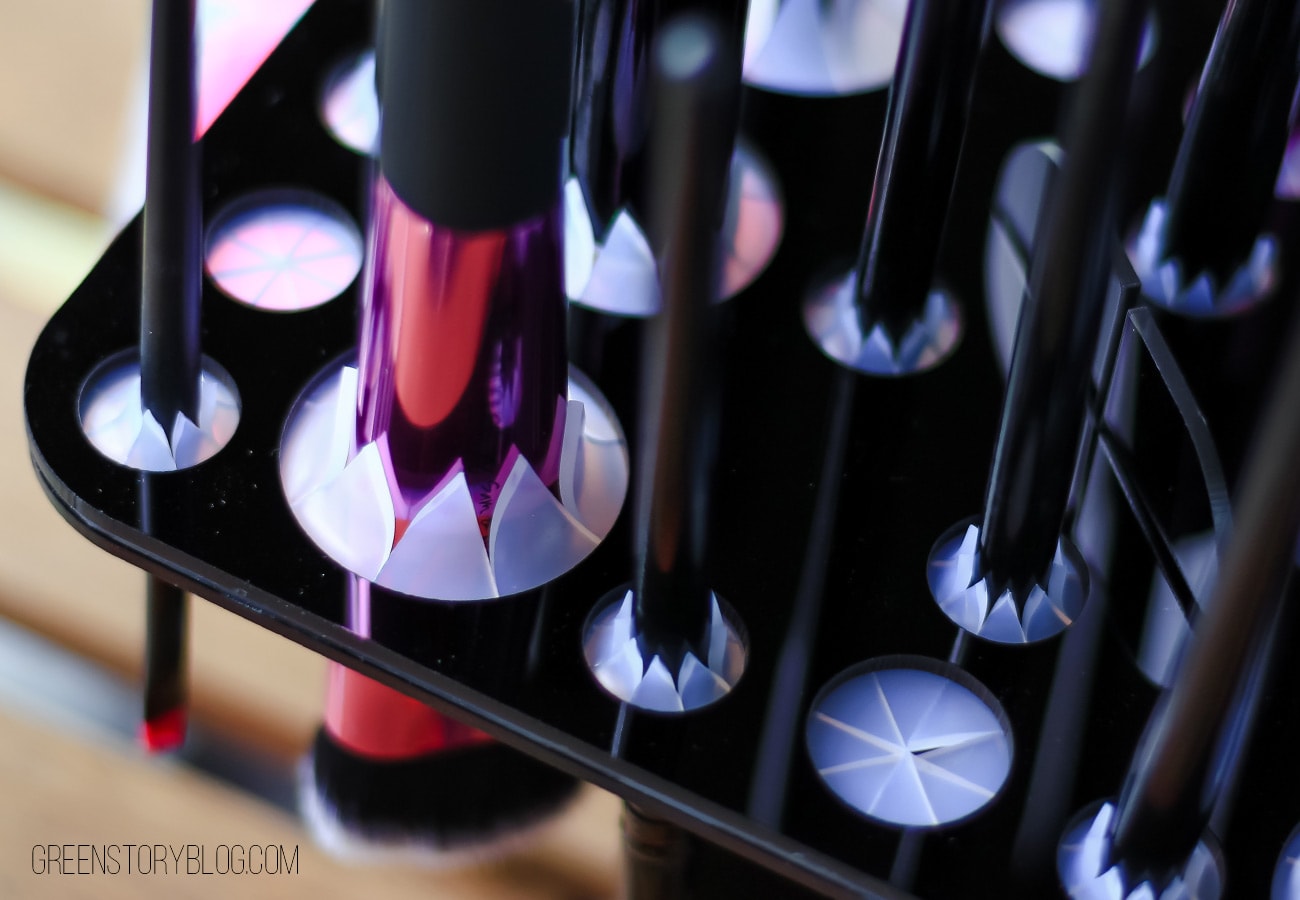 Won't lie, I was super skeptical while ordering. Thought those cut out spooky grips won't be well made and will scratch my brush barrel. When it came home I got happy seeing those spooky things are made of soft silicone-ish plastic as you can see from the picture above). No chance of getting any scratch on my brush but they are strong enough to hold my fattest brush.
Loving this brush drying stand ever since I got this. If you wash more than 26 brush at once regularly (I wash all my brushes after every use) then you can definitely get more of this stand because they are cheap! When I'll be uber rich then I might give Sigma dry n shape tower another thought but for now, meh, totally don't need that! haha…
I strongly recommend this if you're still drying your brushes just laying them on the floor. eBay it right now, there are thousands, just find a right seller who can easily ship to you (better if you can find free shipping to your destination). They have different names on them but I don't really care that. I assume all these stands are made of China and all are same.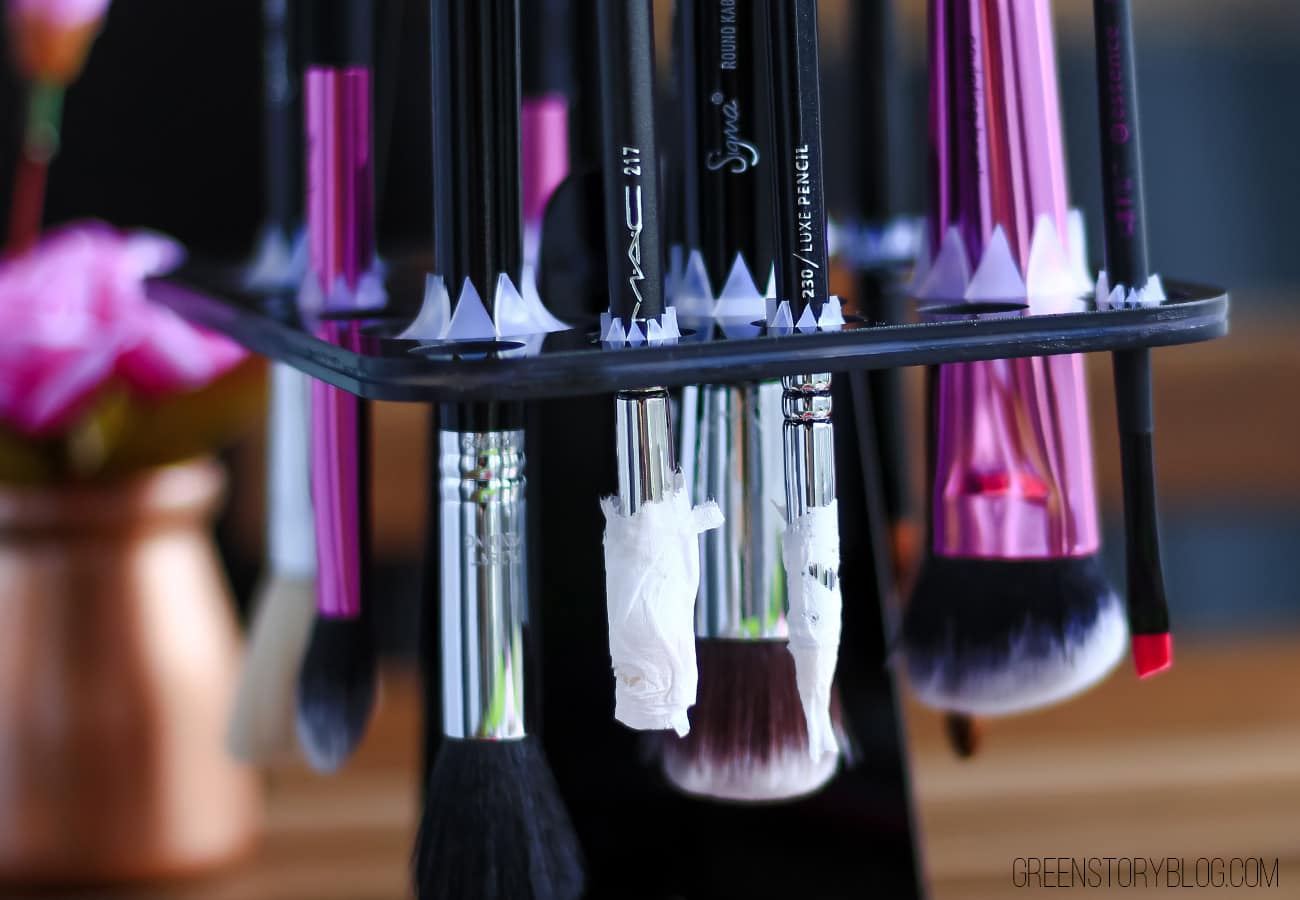 Lastly, I've got a little extra trick on how to dry makeup brushes properly:
This is about how you should keep your natural hair brushes in shape. For what, you don't have to spend money.
De-shaping doesn't really happen with synthetic hair bristle. But, You probably noticed it before, those brushes with natural hair bristle often tend to fly away and make weird shape when washed. To get the right effect in your makeup and to make more use out of your brush it is very important to keep your brushes in shape.
For my MAC brushes and a few sigma eye brushes, I use a soft towel or tissue to take off as much water as you can from the brush. Then tear apart a small (single ply) piece of facial tissue and fold around your natural hair brush tip with that. Let the brush dry normally. As because the tissue isn't much thick so it won't create any problem passing air in-out but will keep the brush hair in its shape. I always do this with all my natural hair brushes when drying, no matter if I'm lying them flat or in a stand.


[signoff][/signoff]