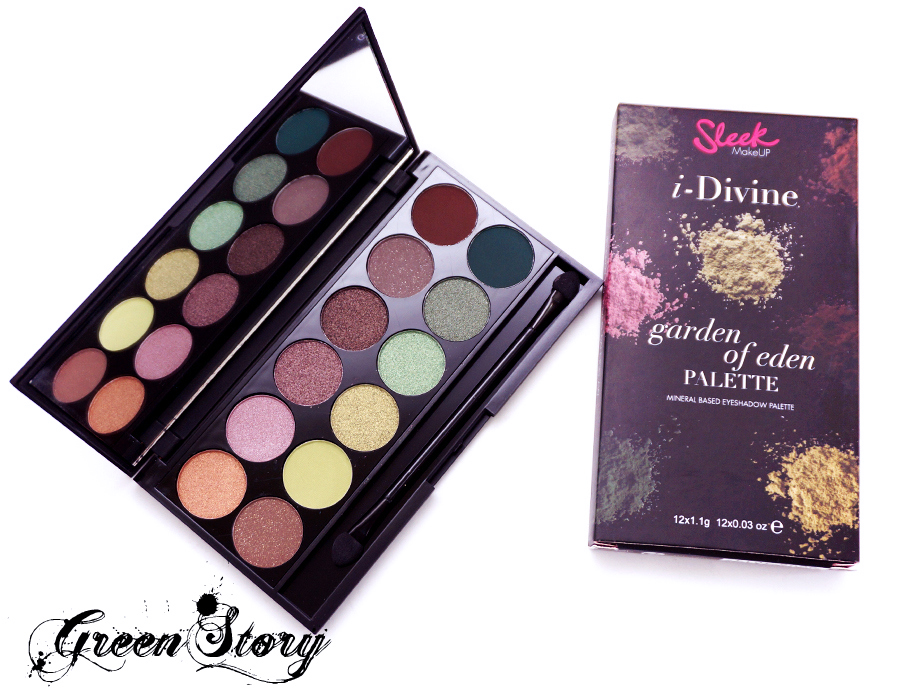 Sleek Garden Of Eden Eyeshadow Palette Comes in usual Sleek black palette form also with a dual tip sponge applicator. This palette has variety of greens, pinkish neutrals and few warm grunge-brown shade. I found Garden Of Eden palette quite interesting for its color selection. Apart from the greens, those neutrals and browns are quite catchy to have in one palette.

Unfortunately, Sleek Makeup is not available in Bangladesh. I got my one through online shop.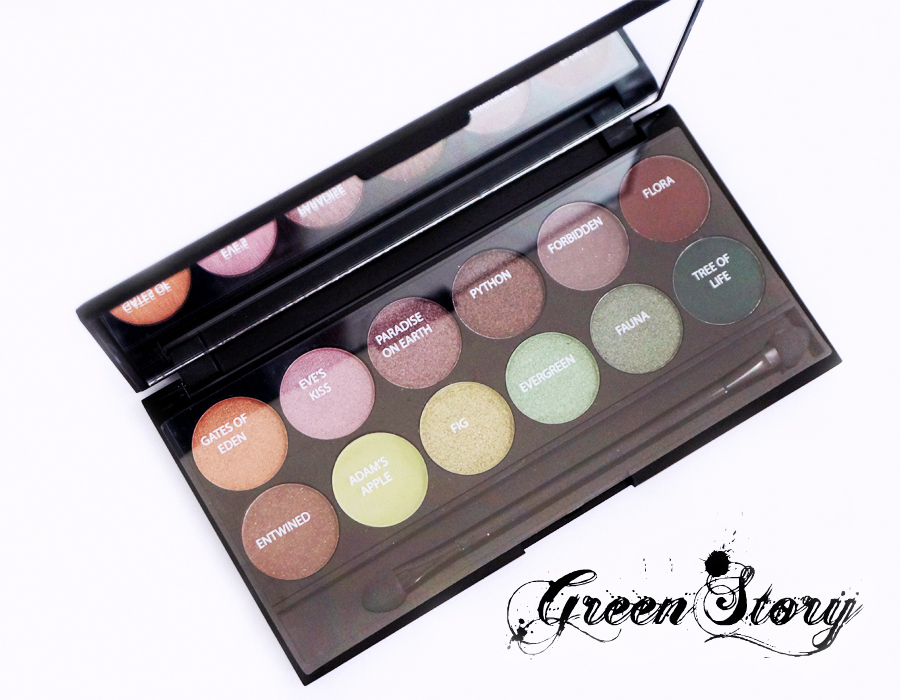 You'll find some application instruction/suggestion back of the paper packet! All shadow named beautifully printed in a extra plastic film which I hate. That name film is apparently a hassle to keep! I really wish they would print the names in the palette. 

  
Here's the swatch with no primer or any base…..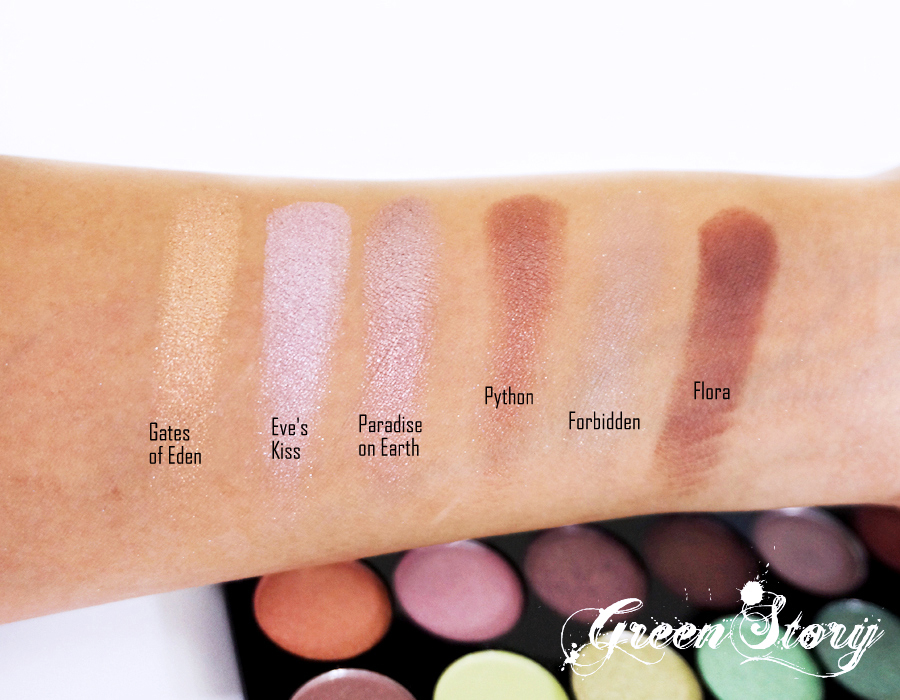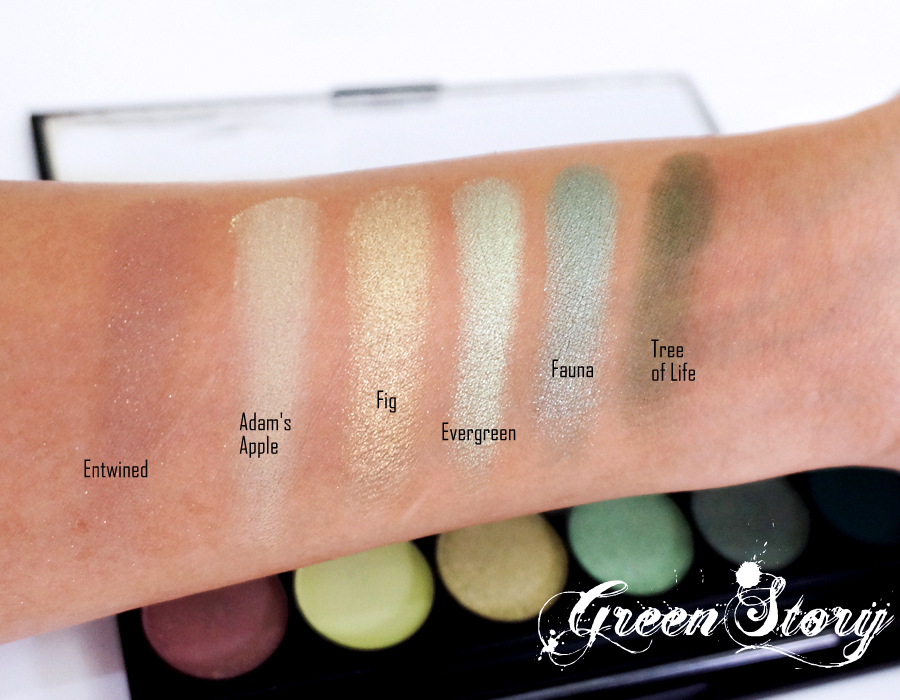 This palette has beautiful combination of matte &shimmer, dark to light shades. All of them are pretty smooth in texture and well pigmented except 'Adam's Apple' feels quite chalky. From upper row 'Forbidden' and from lower row 'Entwined' doesn't appear much visible(without primer) in my skin tone but I found them great(with primer) as transition shade.
The eye look below I created with Sleek Garden Of Eden Eyeshadow palette.
Used 'Forbidden' in the crease, 'Fauna' & 'Tree of Life' in the outer corner and Filled  eyelid with 'Gates of Eden'.
However, there is two color here which is not from the eye look with Sleek Garden Of Eden palette. I used a bit of MAC 'Copper Sparkle' pigment in the center of the lid and The Balm 'Mary-Lou-Manizer' to highlight brow bone. Hope you can separate that from other shade.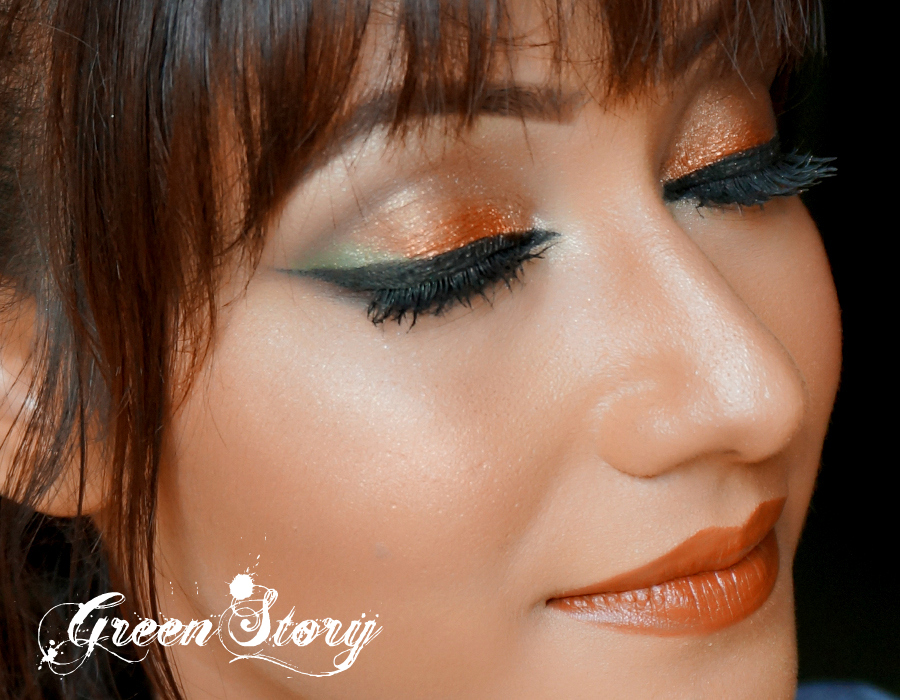 All shades(except 'Adams Apple) comes with this palette is satisfactory in quality, blends seamlessly and opacity is buildable up to expectation with a proper base. Loved the variety of colors, this palette can come handy for any look from day to night, soft to deep-dramatic.
Overall, I wont say this palette is a must have but its a good one to have in collection specially if you are fond of green shades 🙂



[wp_ad_camp_2][/wp_ad_camp_2][signoff][/signoff]