First thing first, drum roll peeps, YASS, Sleek MakeUP is now officially available at Sephora stores here in Malaysia. You can see, swatch and pick your favorites physically!
Sleek MakeUP 's iDivine shadow palettes are my old love. I got around 6/7 palettes earlier. If you're following me on my social media then you already know, very recently I was gifted (thanks a bunch) this Enchanted Forest one by Sleek Malaysia. This isn't a new palette, I guess it came in the market early 2015 or before that. I was keen to get this when it launched but it was always hard to get the Sleek product because they weren't really available.
Needless to mention, my excitement went over the head when I got to know that from now Sleek Makeup will be available just in my closest store!
[wp_ad_camp_3][/wp_ad_camp_3]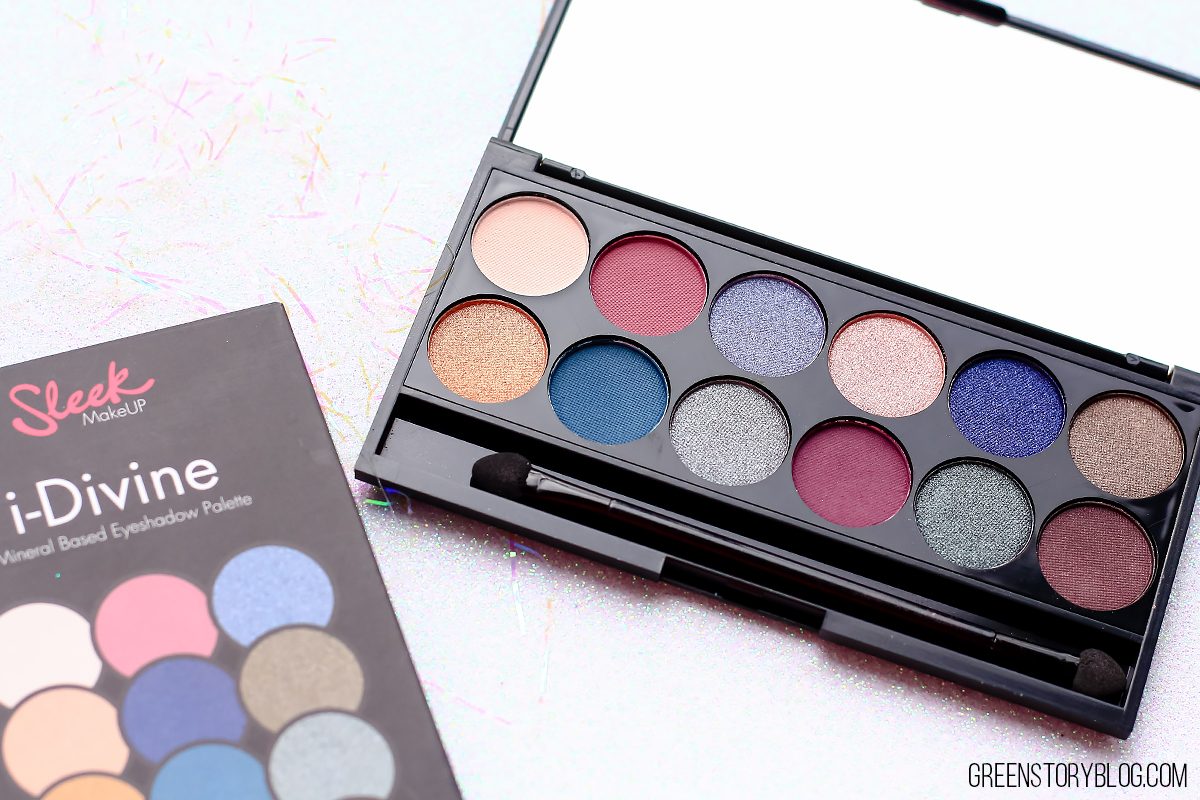 It's the same classic black packaging of Sleek. Nothing much to talk about that. I love the color selection of Sleek Enchanted Forest palette. There is 4 matte shade, 2 shades are kinda satin and rest of them are metallic. I'm always a fan of deep colors thus this palette takes a plus point. Love that there are shades of gold-browns, blues, burgundy along with a couple of cool toned green.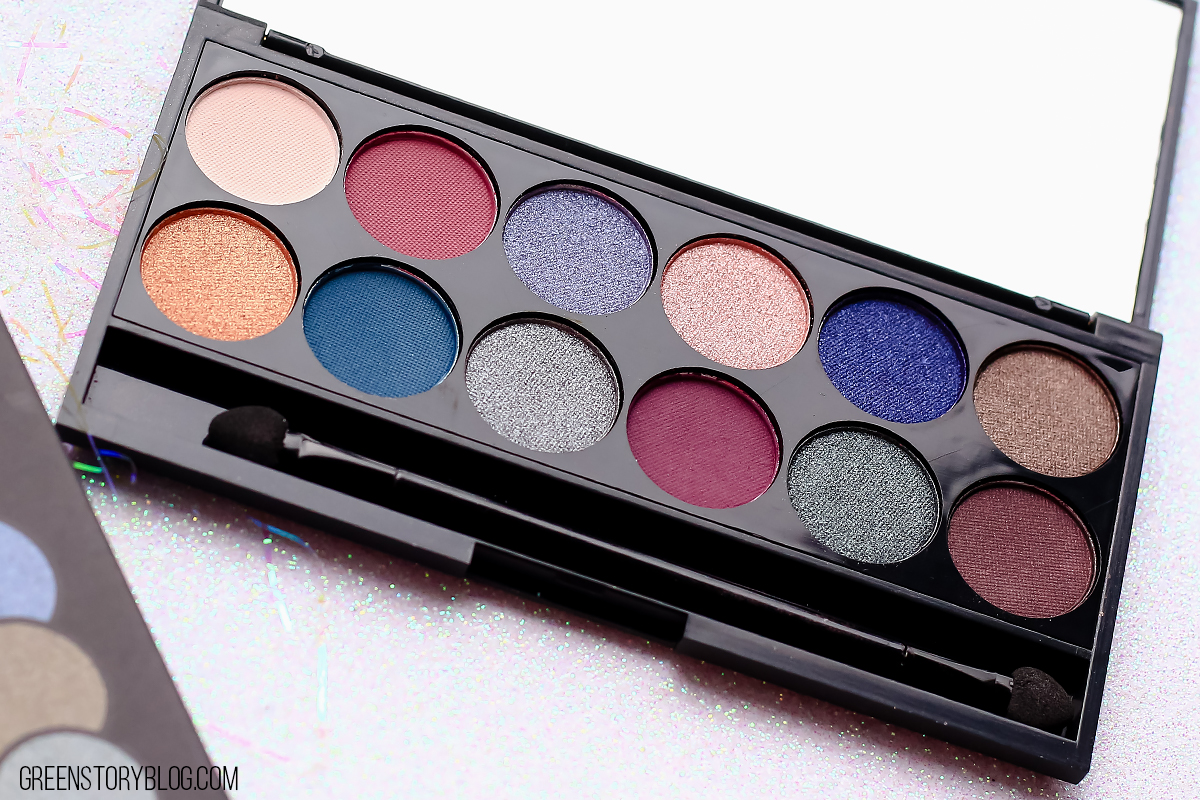 I 'm finding myself loving those cool-ashy greens more from this palette. That red burgundy-ish shade (Anastasia) reminds me of Makeup Geek Bitten. Anastasia has been a staple for my lower lash line ever since I got this palette. I'm looking forward to wearing that golden shade, Pumpkin, very soon. Afterall, golden hues are life for my tan skin :p


Swatch of Sleek MakeUP Enchanted Forest Palette: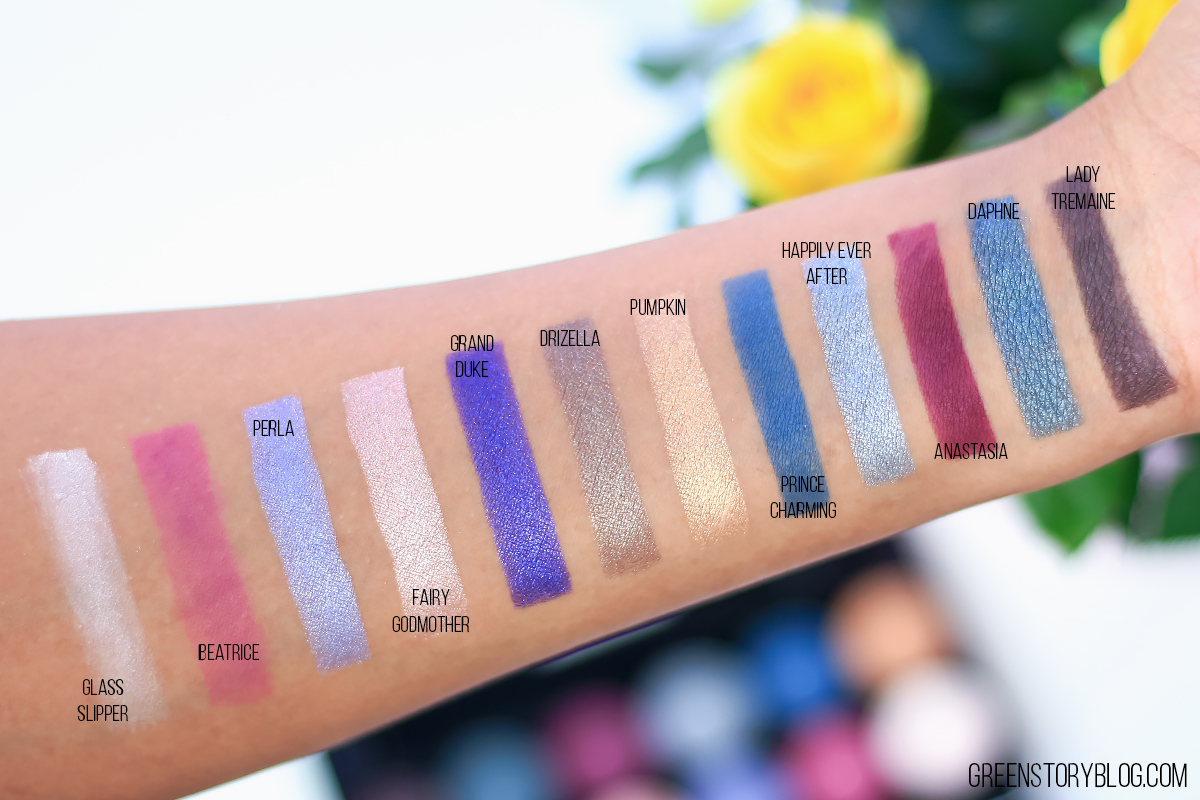 All swatch shown above are without any primer or such thing. As always pigmentation of Sleek eyeshadow gives no scope to complain. However, the shade Glass Slipper is a bit powdery to use. Metallic shades are 'the bomb' in this palette and mattes are pretty decent. I fall in love with Sleek Makeup once again… haha!
So why waiting? If you don' own any Sleek eyeshadow palettes yet go get on shopping 🙂
[color-box]
Shopping Info:
Sleek MakeUP iDevine Enchanted Forest Palette | RM65.09
Available at Sephora Malaysia and Online at Hermo.
[/color-box]
***This Product was sent to me complimentary from Sleek Malaysia for review purpose. However, all thoughts and opinions are 100% my own based on my own experience.
[signoff][/signoff]