Palladio Beauty launched here in Malaysia in October 2016, Available exclusively at Guardian. I've been trying out 8 Palladio product since December'16 and now I came to an end to sharing my experience with you guys.
But before starting with product experience let me give you a short intro of the brand Palladio…
[color-box]
About Palladio Beauty
The brand was founded 25 years ago in the USA. Until today it is available in more than 40 countries worldwide and a very popular one in the Europe market. All Palladio products are botanical and vitamin infused. Each of the SKU has at least 75%of natural ingredients derived from the nature such as Aloe vera, Green Tea extract, Beeswax, Honey, Camomile and more. Besides the healthy ingredients, Palladio is also cruelty-free.
[/color-box]
[wp_ad_camp_3][/wp_ad_camp_3]
Palladio Rice Paper Blotting Tissue | RM20.90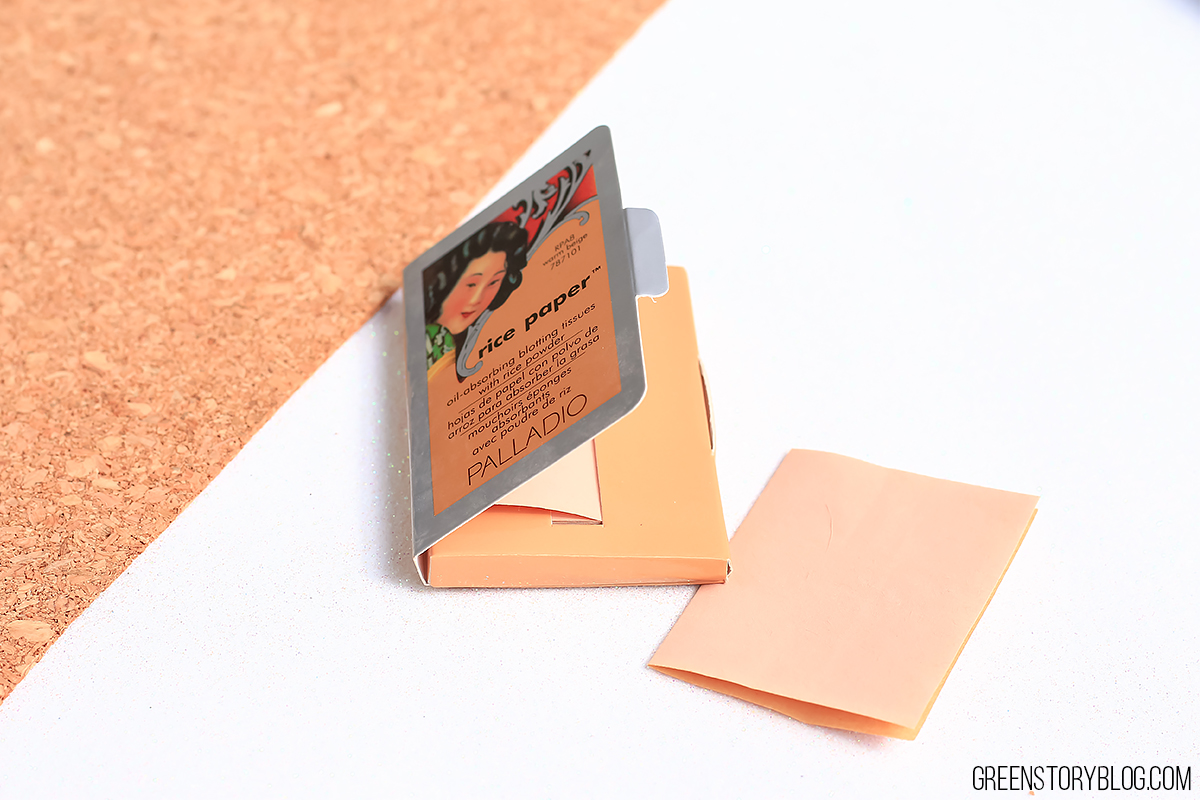 Do you use blotting paper? Honestly, I often don't, actually I forget to use them. However, I was really interested in trying this out because this rice thing is the most popular product of Palladio Beauty. Interestingly they come in shade variety. I picked the shade warm beige. There is a two side of the paper, both sides are usable but the red/matte side has rice powder in it. Nicely absorbs oil without destroying the makeup. Although I felt if these blotting tissues were a bit softer then it would've been more comfortable to use. The paper sadly gives the feeling of a writing pads paper.
Palladio Matte Blush | RM26.90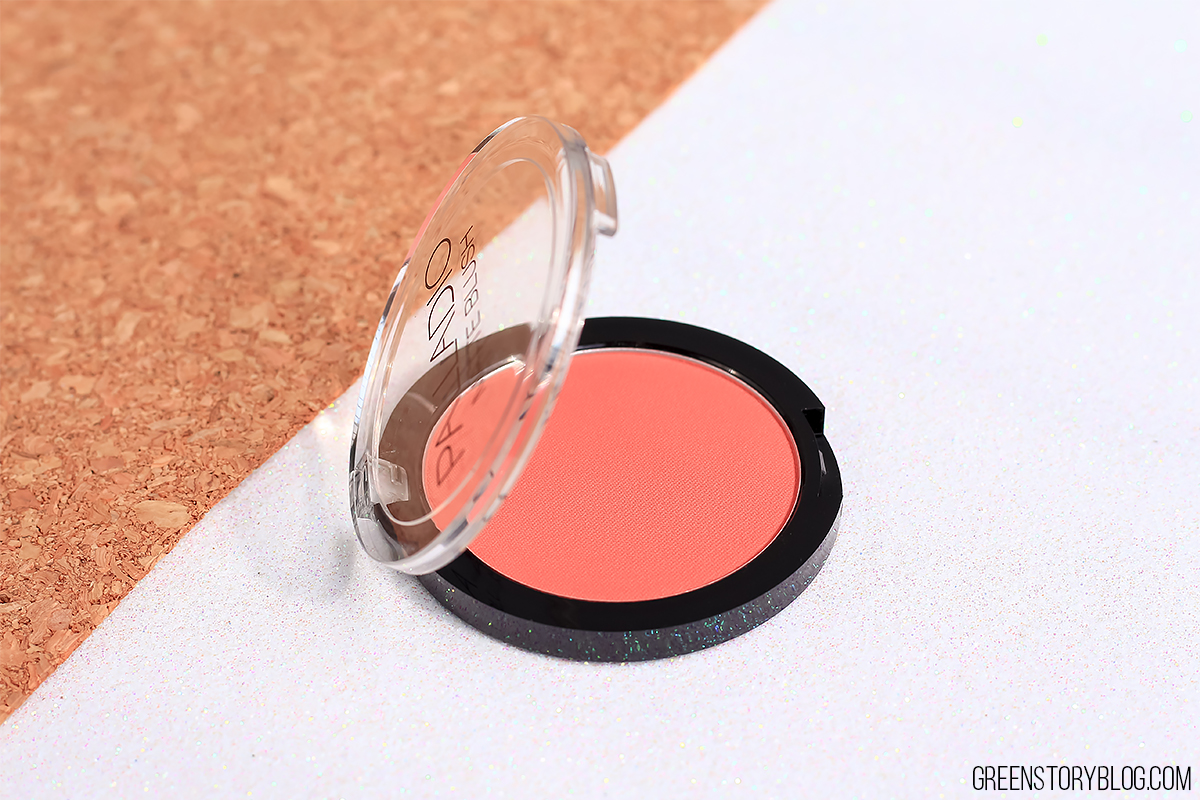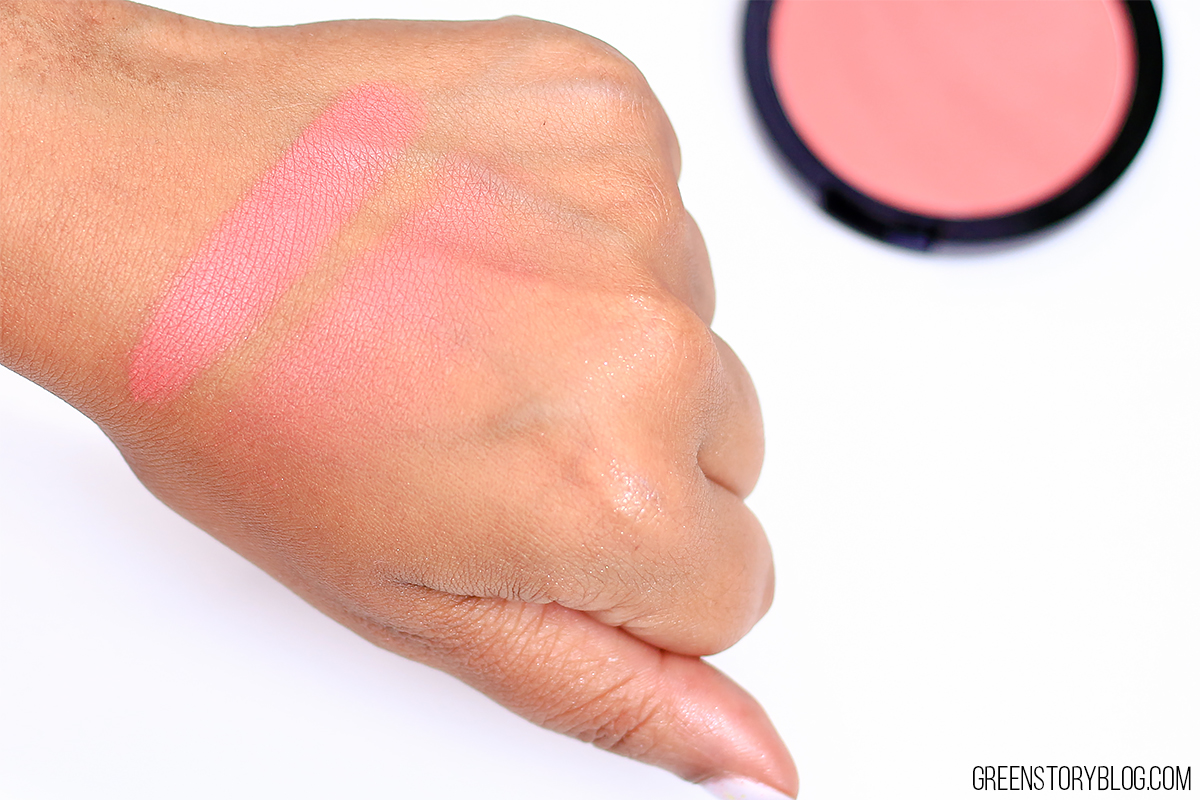 I picked the shade Toasted apricot among 4 of Palladio Matte blush. I feel this sort of coral shade goes with my skin the best. This blush surprisingly impressed me. It's completely matte but when applied it gives a healthy sheen. Love the pigmentation and smoothness of it and the blush also stays put for a long time.
Palladio Silk FX Eyeshadow | RM42.90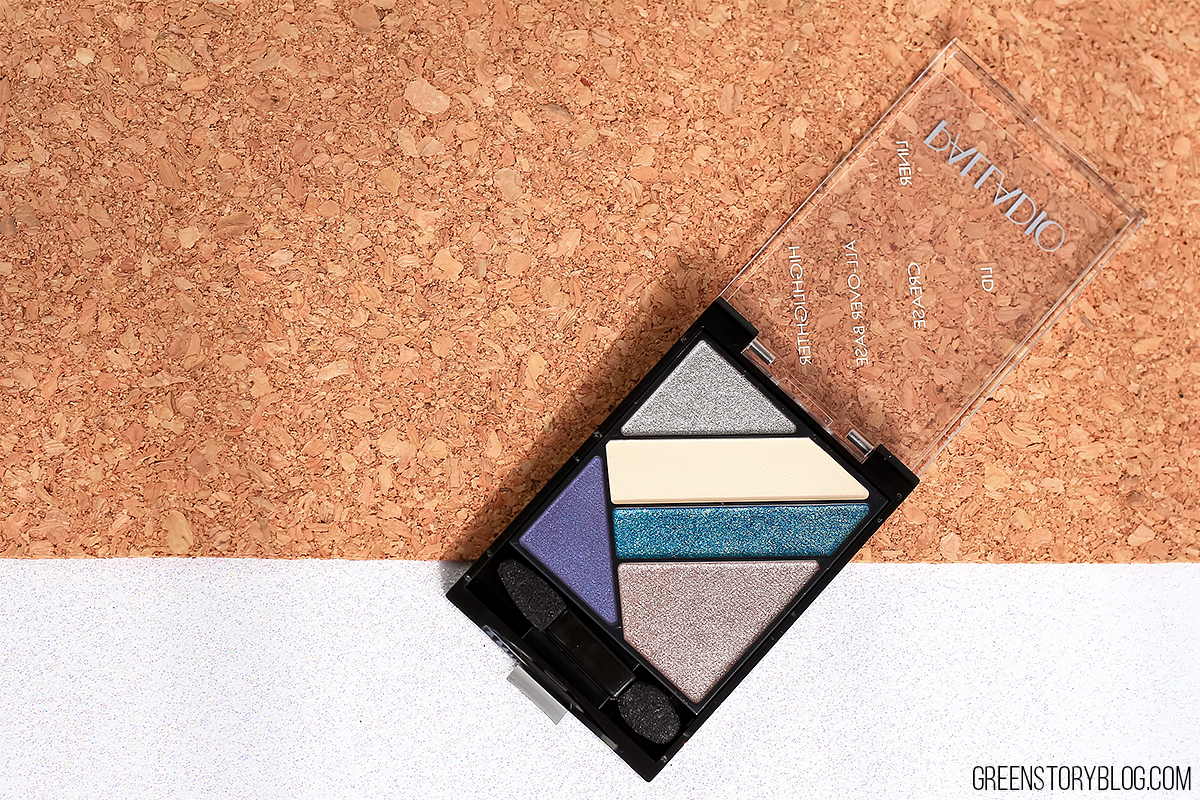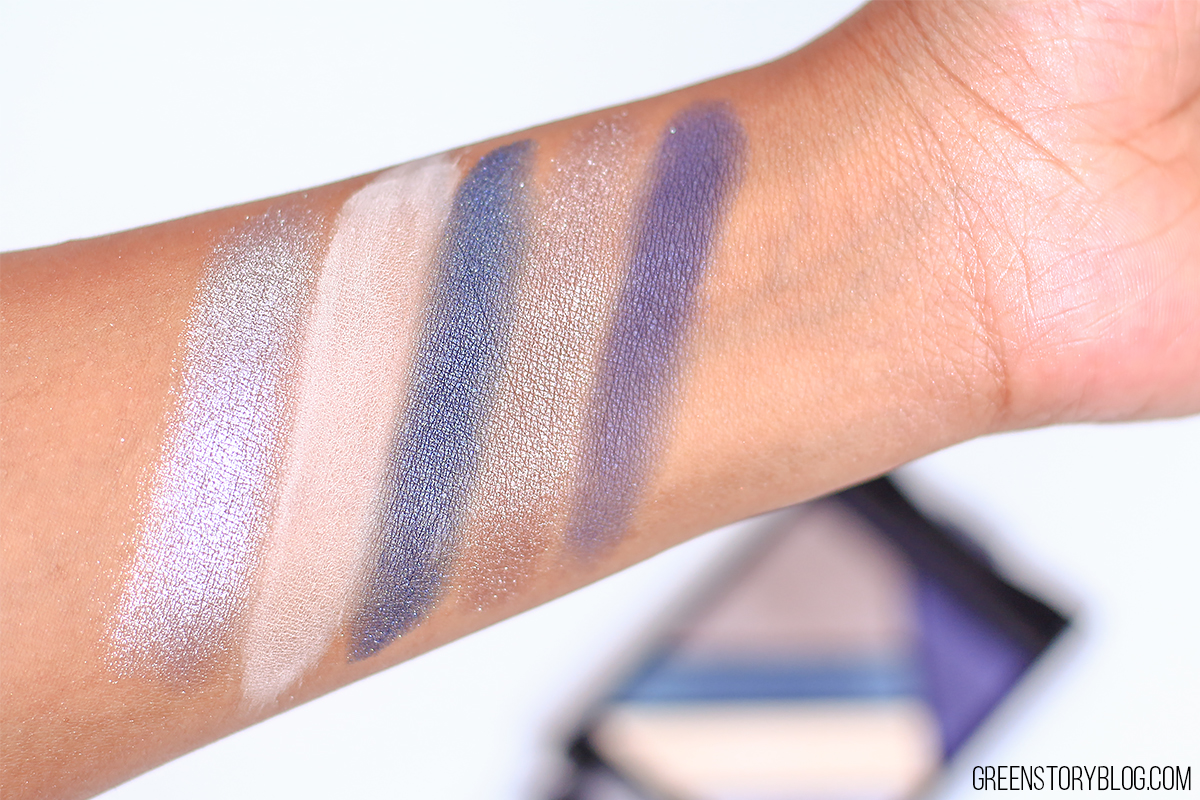 When getting all these Palladio products I was mainly excited to try out their eyeshadow. Specifically, these Silk FX Avant Guarde one because of that teal blue shade there. The swatches you seeing above is without any primer. Metallic shades come opaque with one swipe but the matte cream shade is way too powdery. I had to put a few swipe to show the color properly. Although they swatch nicely on hand but in the eyelid when I blend these shadows they lose their opacity and color as well to some extent. Looking at the price of this palette it felt a bit disappointing.
Palladio Eyeshadow Quad | RM30.90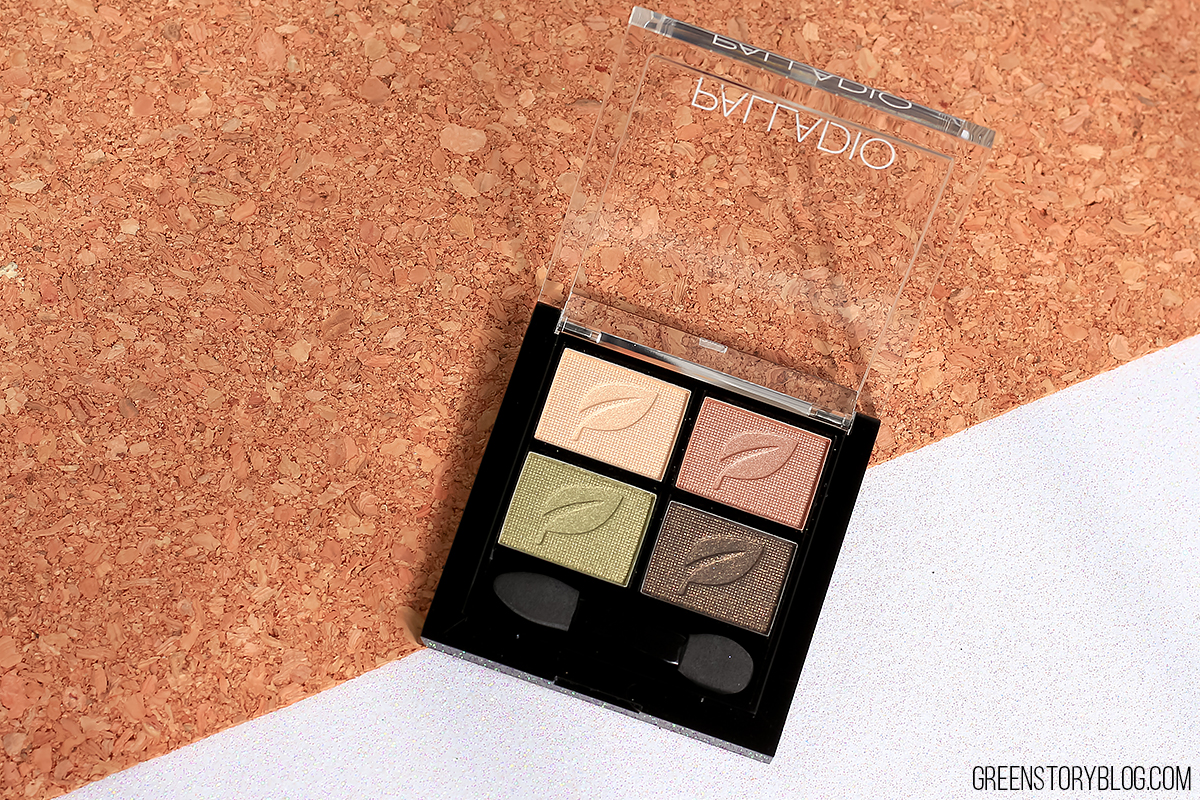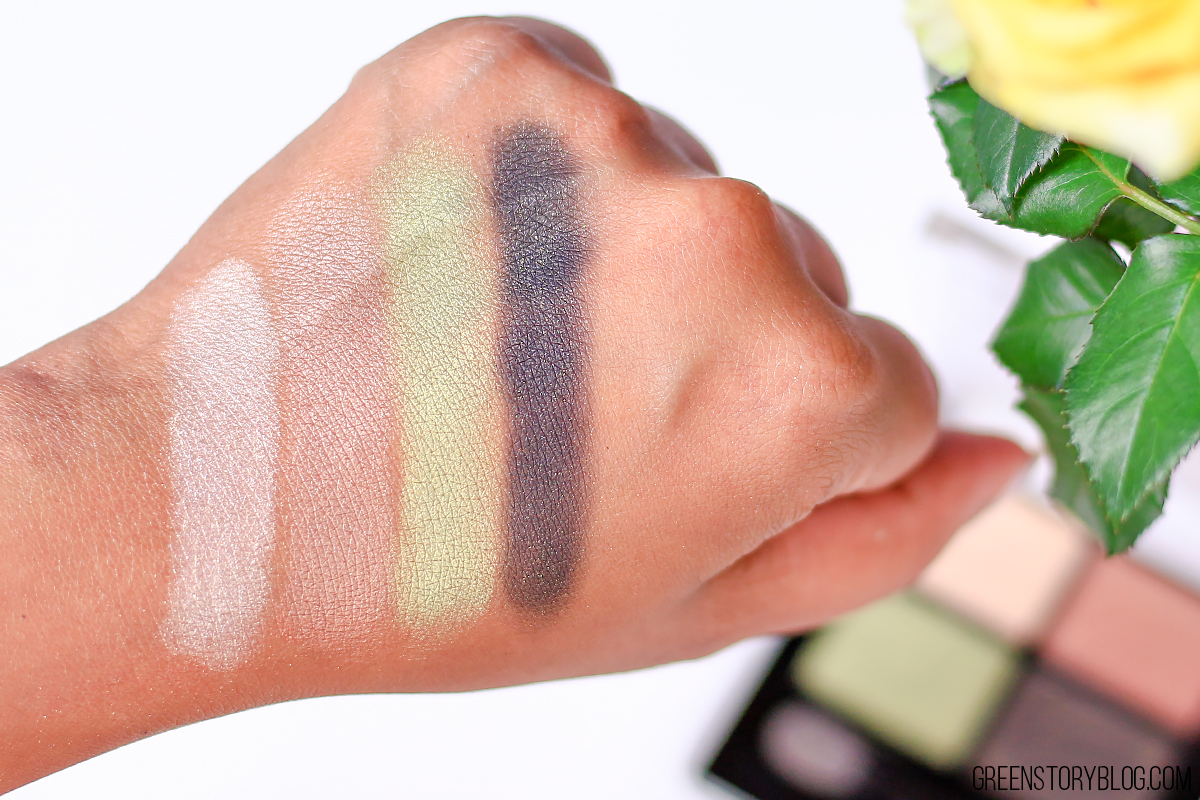 When I was slightly upset on the Silk FX palette (palette is shown before) this quad, Green To Go, made me happy. These aren't metallic but kinda satin in finish, only the deepest shade has gold glitter flakes in it but that goes away when applied/blended. I love how smooth these applies. I've swatched them here without primer as always. Specifically, the green shade needs a solid primer to hold the opacity on the eyelid.
Palladio Foundation Primer | RM47.90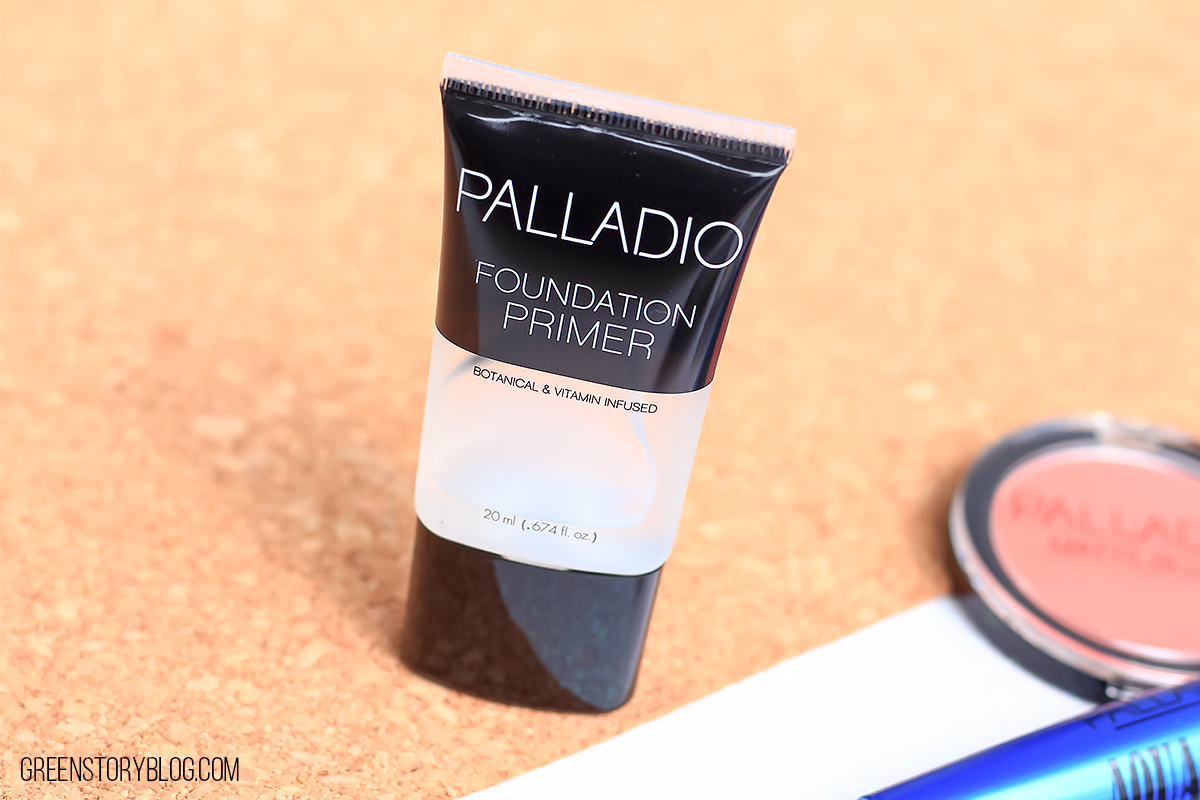 I went through quite a few web reviews before choosing this primer. People says this primes can be compared to the Smashbox primer. Which made me very much interested in giving the primer a try. It's a silicone based primer, reminds me of a lot of drugstore primers like MUA, ELF, and Maybelline pore eraser as well.
What makes it different from those and why I liked it more than those other primers?
Even though the Palladio foundation primer is silicone based but it's lightweight than any other drugstore primer I've tried. It is actually thin in consistency thus feels very light on the skin but does the job properly. Has no fragrance in it, infused with flower extracts and other botanical goodness. You might want to give this a try!
Palladio Wet & Dry Foundation | RM45.90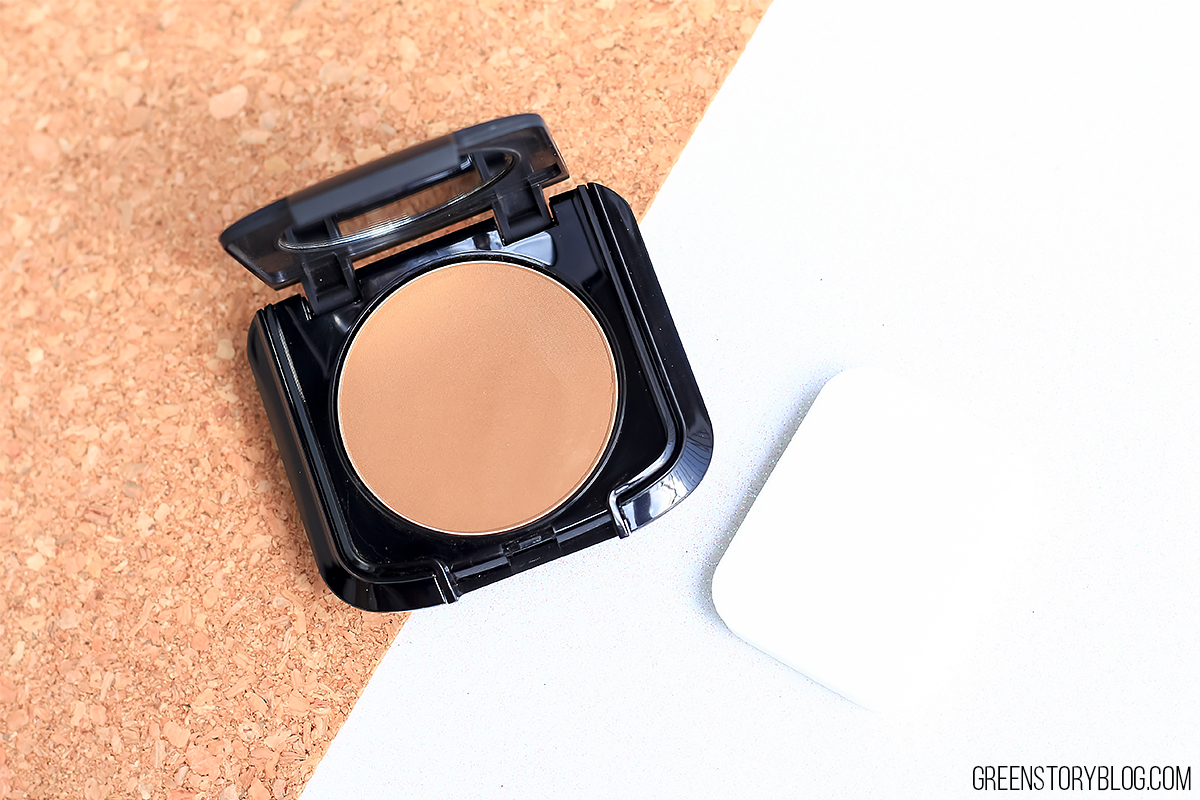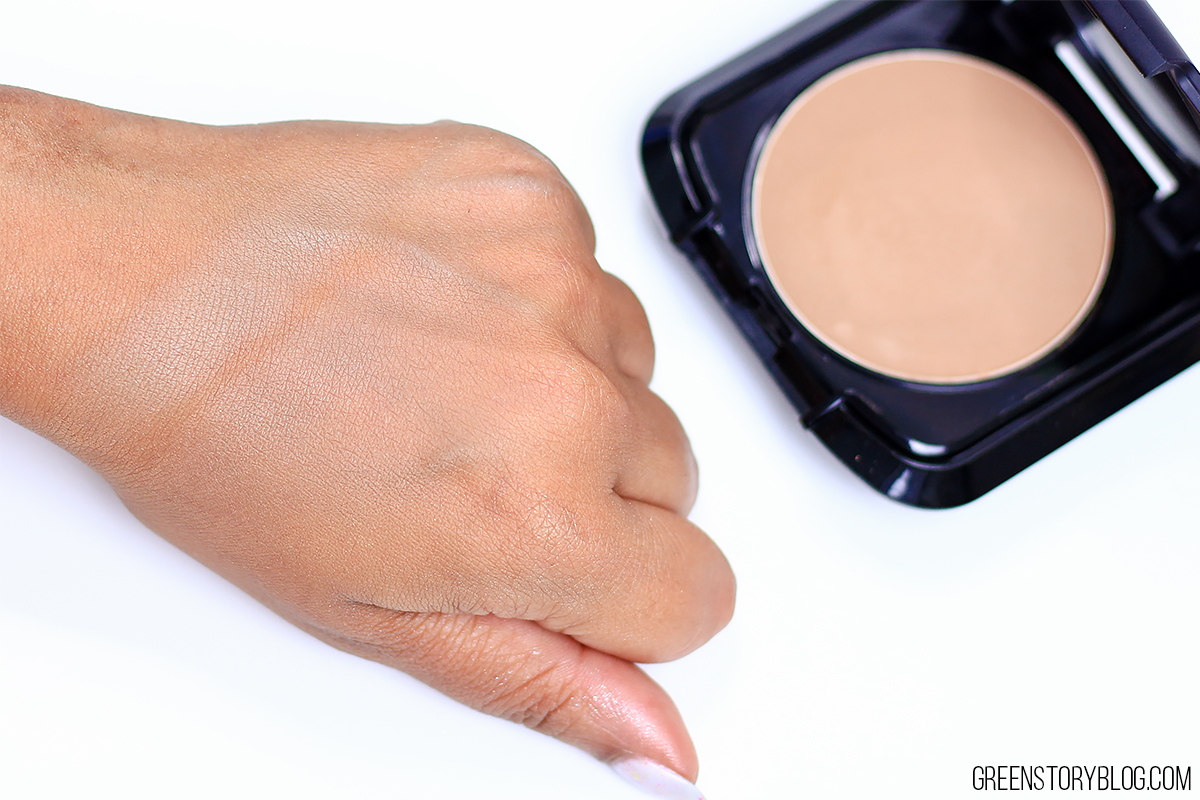 This is another product after the eyeshadow I was very much interested in. The foundation claims to give maximum coverage when wet but I'm not a fan of applying the powder foundation in a wet form due to hygiene purpose. I was really looking forward to using it dry as my go-to foundation. It gives generous coverage when dry and as you can see from the picture above, the shade Tawny pretty much matches my skin.
But wait… there is this horrible thing happened!
The foundation oxidizes and goes deep ashy on my skin like there is no end. I've never experienced such crazy oxidization on my skin. The day I tried it, luckily I tried it at home. The next day I went to store to swatch the next lighter shade with the thought if I picked a wrong shade. But no, the next lighter shade is what too light for my skin and that goes ashy on my skin after a while as well. I have no idea what was wrong with it.
Nevertheless, as because it goes ashy and deep I have a solution to use it up. If you're reading GreenStory for a long time then you already can guess that! Can't guess?
It turns out just perfect as a contour shade. I'm going to use it as my daily contour shade just the way I use to use MUA Pressed Powder long ago.
Palladio Aqua Force Mascara | RM38.90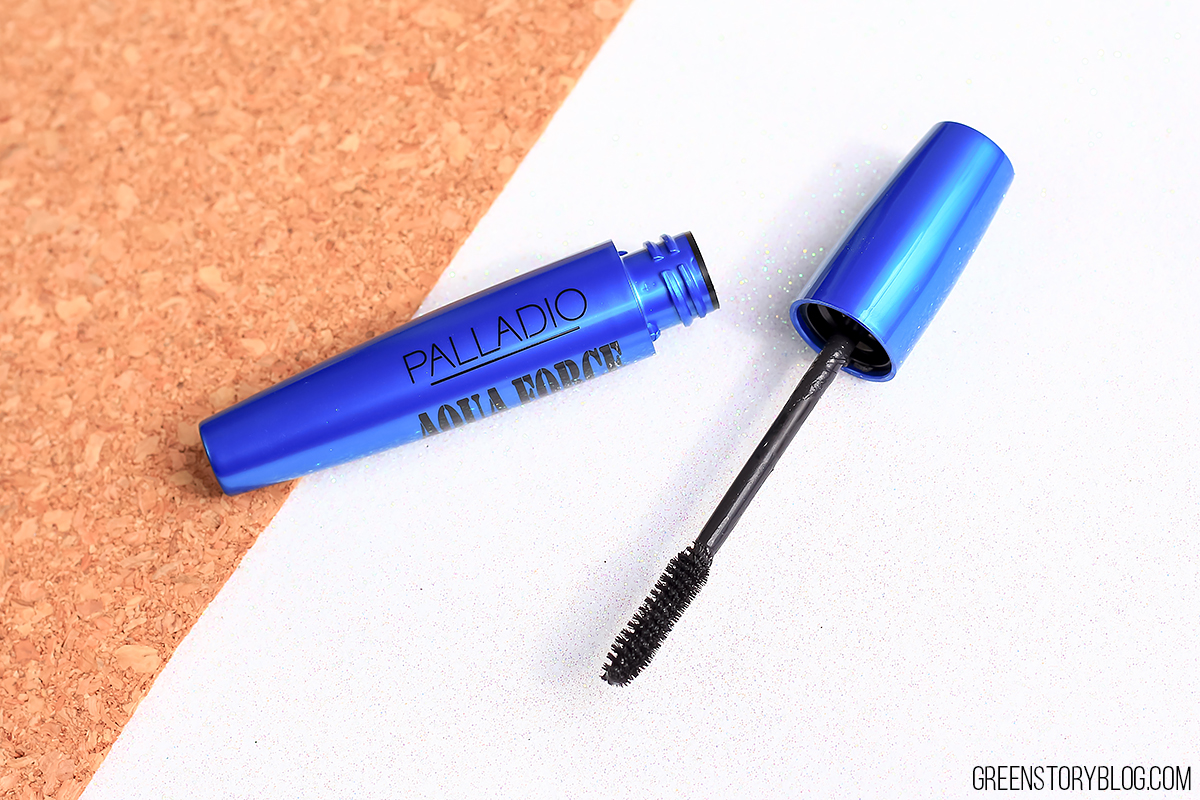 Palladio has a few types of mascara. Among all, I picked this one because the wand of this one is thin compared to others. I find a thin wand always works better for my lashes, especially to grab those tiny lower lashes. Palladio Aqua Force Mascara is a good for everyday use because neither it gives humongous volume nor extra length. It just emphasizes the lashes naturally, maybe with a slight length. I love that this mascara doesn't make my lashes feeling plasticky like other random drugstore mascara.
Palladio Brow Gel | RM28.90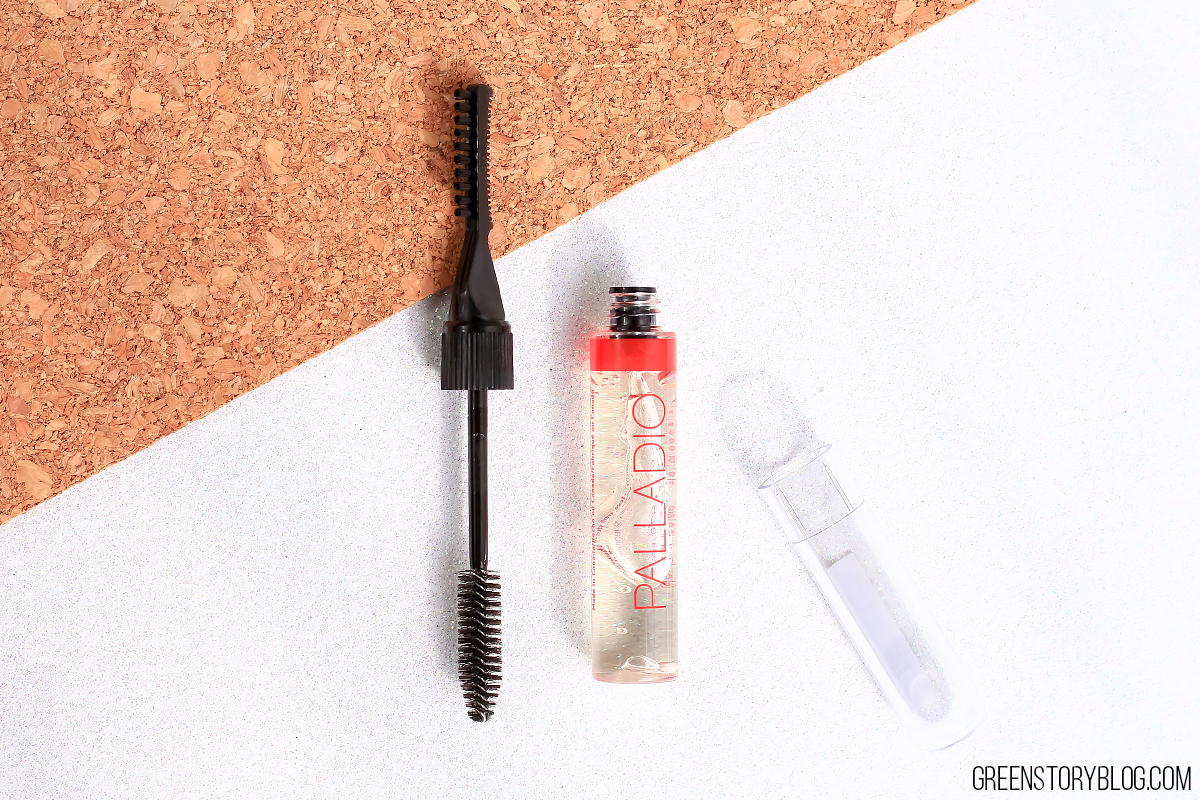 I love this brow mascara. This one reminds me of my old favorite clear mascara. I've been away from clear mascara for a long time now but seems like I'm back with it. I love the dual-end wand of this Palladio Brow Mascara.
[wp_ad_camp_1][/wp_ad_camp_1]
Have you tried any Palladio product? Which one is your favorite? Anything you recommend that I should try? Let me know in the comment below.




***All products were sent to me complimentary from Palladio Malaysia for review purpose. However, all thoughts and opinions are 100% my own based on my own experience.
[signoff][/signoff]