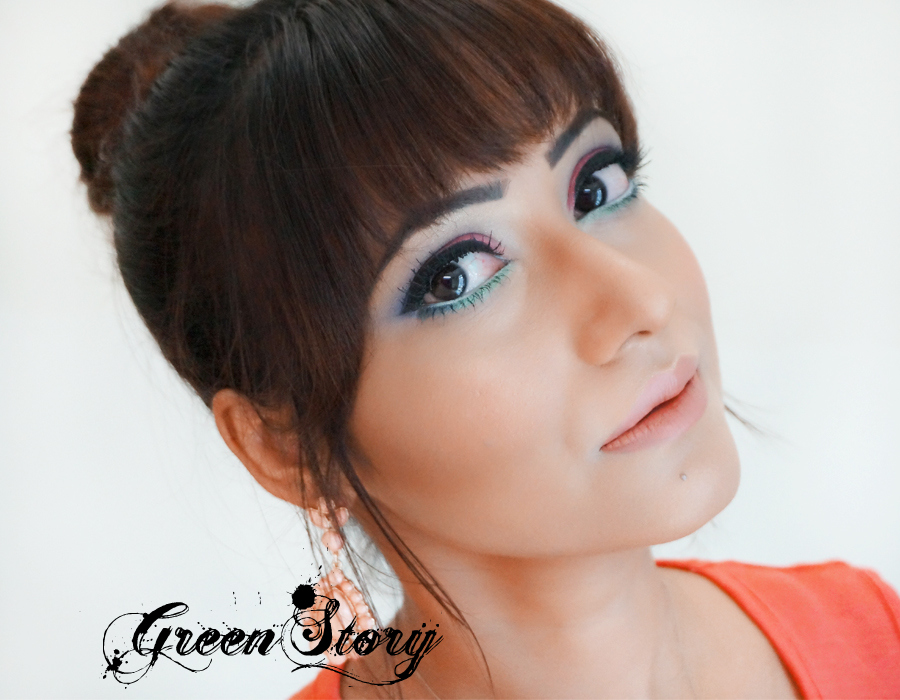 Summer Party! …a vibrant look with fun color yet not harsh to look at!
Hello there people.. yes I know after long break I finally came up with another makeup. A month before my skin wasn't really doing well so I gave it a bit of rest from all complex cosmetics 🙂 Now my skin is back in its healthy stage so I'm back with makeup!
For this look I focused in eye, used all matte colors also kept the lips nude to keep up the softness. Choose blue, coral pink and mint to create summer fun. This look is perfect for summer party as well as it can be easily worn at day time.



Lets begin the eye tutorial: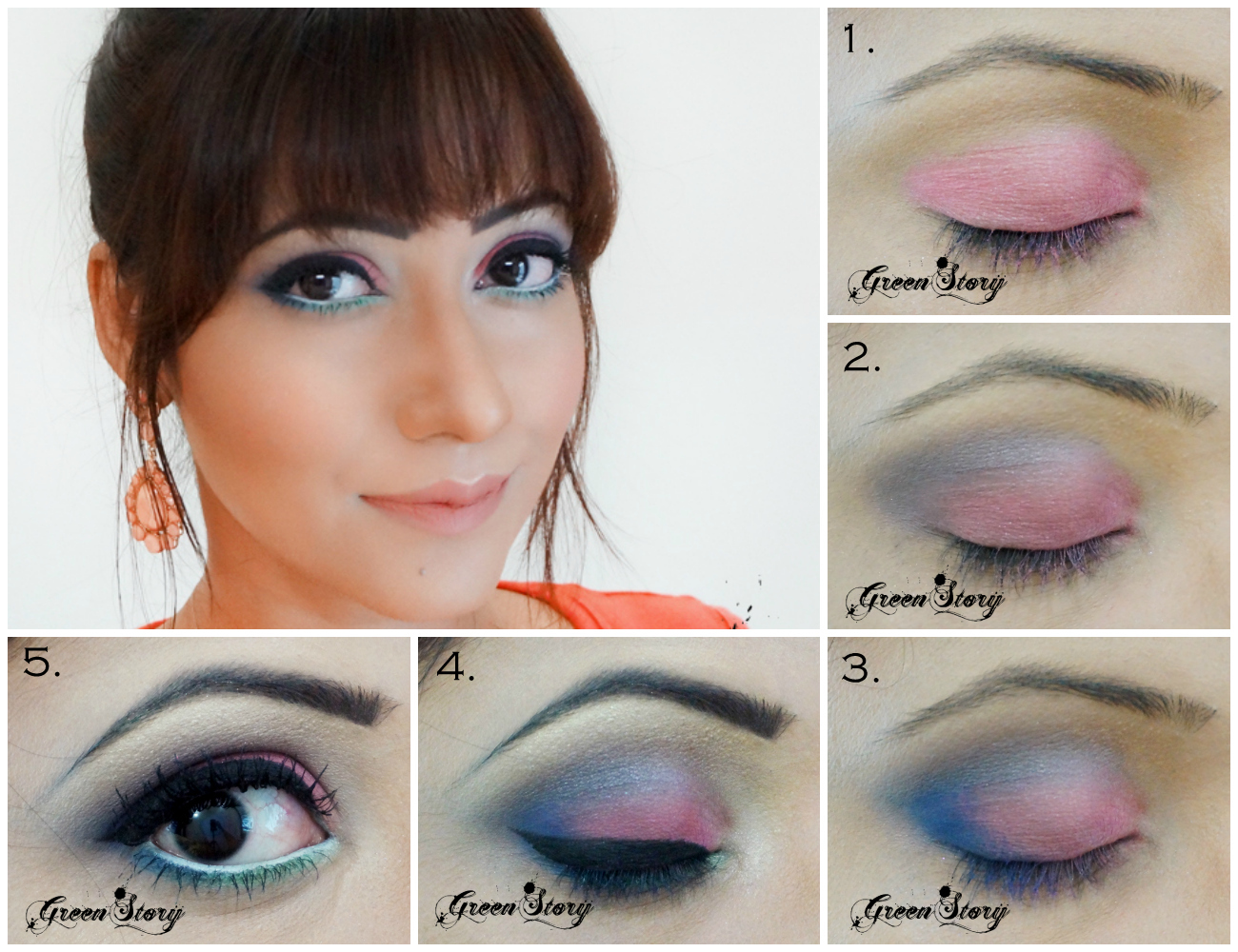 1. Start off with a primed base. Apply coral pink shade allover the lid.
2. With a soft ash color define the crease from outer side.
3. Now apply blue color just in the outer part of the lid. Blend that in the crease.
4. Highlight brow bone with a matte golden shadow. From inner side line 2/3 of lower line with a mint green shadow. Rest of the part fill with blue and connect with upper line. Then I lined a thick line 2/3 of the upper lid here with black kajal to give it a fun look. You can of-course line anyway you want.
5. Now the fun part… apply a withe kohl pencil in the water line, that will open up your eyes.
Rest is simple, put on few coats of mascara… you are done with eyes!


Here's the final look…
Hope you liked my take on Summer Party look 🙂 Do let me know your opinion.




Product I used here:
*BHcosmetics 10 color concealer palette for whole base and contouring
*Revlon DNA advantage concealer
*ELF HD powder in corrective yellow
*Sleek face form for contour touch up, blush and highlight
*BHcosmetics flawless brow kit in shade dark
*Essence iI love stage shadow base
*BHcosmetics 120 shadow palette 2nd edition
*Lakme eyeconic kajal in black & white
*Maybelline volume express falsies mascara
*For lips I used mix of two shade, MAC kinda sexy and Flormar elegant terracotta
 [signoff][/signoff]