Can you do a 10 Minute Makeup? I swear, I can't. This term has been a fail for me. I take 5 to 8 minutes (sometimes more) to do my base makeup only and then there are my brow and eyes and so many things! I need minimum 30-45 minutes to do my makeup. Should I be guilty? Maybe, but I'm not! I like to spend my time on makeup and when I'm in rush I'll wear my bare face without any hesitation haha.
So, a few weeks ago I got this Althea Trendy Box called '10 Minute Makeup Box'. It felt a challenge at the beginning but I quit eventually and went with my flow!
And here I'm to share with you guys how I liked this 10 Minute Makeup Box by Althea Korea.
10 Minute Makeup, Althea Box comes with 6 product:
Esthetic House Pore & Balance Foam Cleanser
Pure Smile Rich Flower Point Mask – Gerbera
Missha Cushion Compact – Shade 23
Rire Luxe Dual Contour Stick
Skin Food Mineral Sugar Palette – Berry Chiffon
Blingsome Longlasting Lip Lacquer – Burgundy
Esthetic House Pore & Balance Foam Cleanser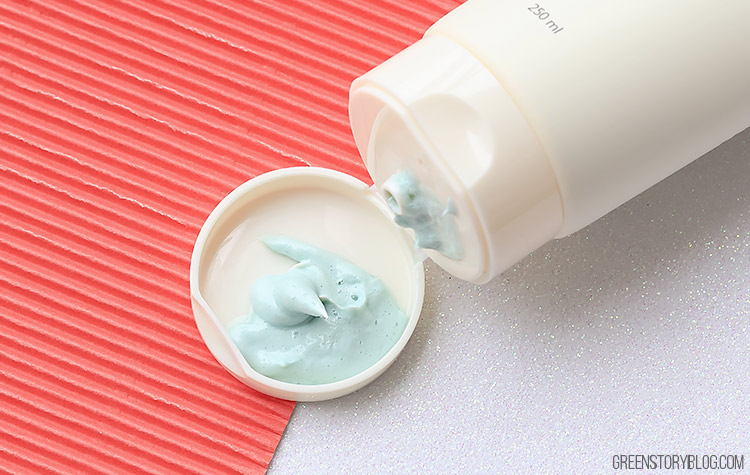 This is a foam cleanser but a face pack as well. It is instructed to leave on the face for 2 to 3 minutes, then massage and rinse off. Esthetic House Pore and Foam Cleanser come with 250g of product which is quite a lot. However, I find it as an average cleanser. It didn't do much for me but just how a random drugstore cleanser would do.
Pure Smile Rich Flower Point Mask – Gerbera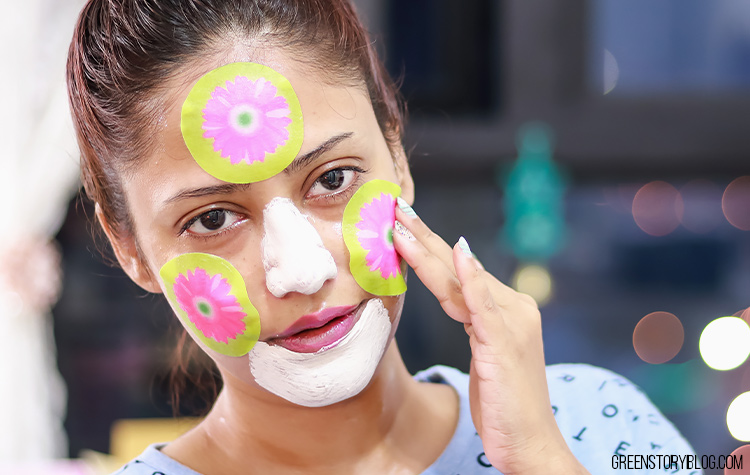 This is a spot sheet mask pack, comes with 10 sheets soaked in 17ml of serum. Spot sheets are amazing for a quick cure to balance the skin hydration. I find them very useful, especially before makeup. This Pure Smile – Gerbera, in particular, is a satisfactory one as well.
Another day, (the picture above) I used this Pure smile spot mask on my cheek and forehead to amp up the hydration and on my nose and chin, I used a pore cleaning mask. Because a quick multi-masking always helps to get a smooth base.
Missha Cushion Compact – Shade 23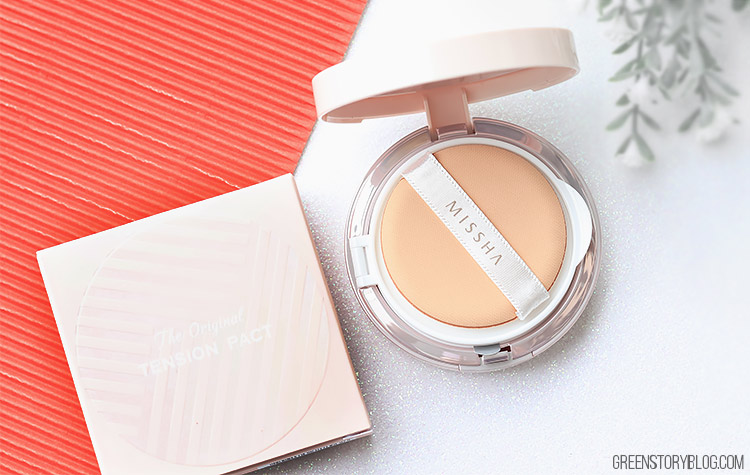 My Althea 10 minute makeup box came with a Missha Cushion compact in shade 23. This shade is way too light for my skin tone (for ref. NC42) so I wasn't able to try this. So can't really judge how it is, I just kept it to gift someone with fair complexion.
But for a 10 Minute makeup attempt(the last picture below), I've used my Laneige BB Cushion Pore Control that I've in my shade (35).
Rire Luxe Dual Contour Stick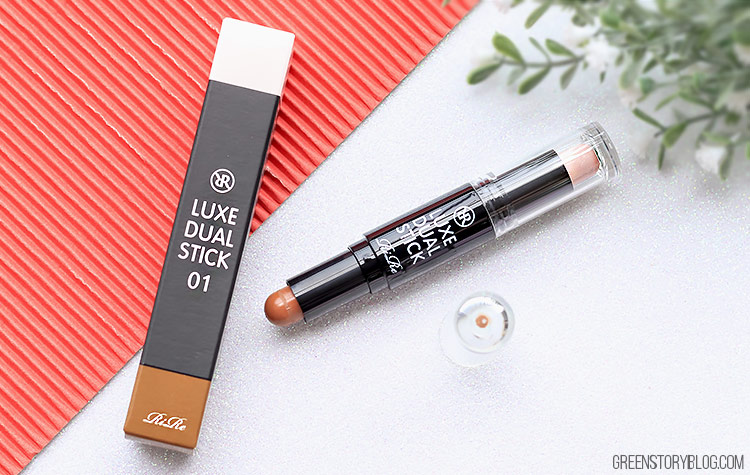 I have got a mixed feeling about this Rire contour stick. I love the contour part, it glides and blends so well. Perfect for a quick contouring but I don't like the highlighter part. The highlighter part gave me patchy finish when I tried to blend it.
Skinfood Mineral Sugar Palette – Berry Chiffon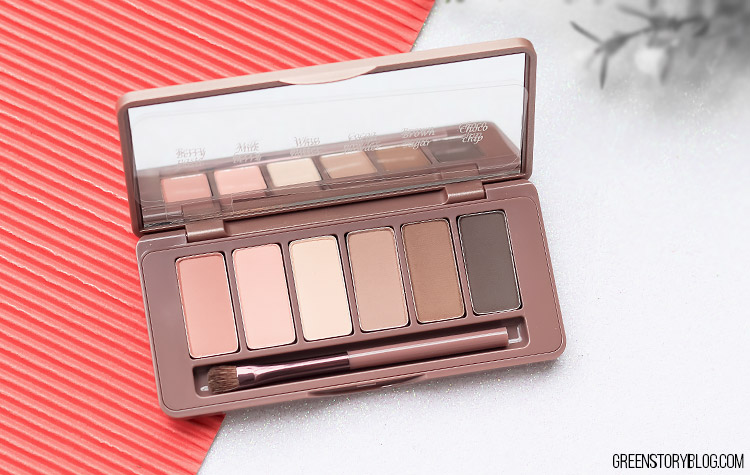 This is my most favorite product from the Althea 10 Minute Makeup Box. Absolutely love the shade selection of this Skinfood Eyeshadow palette, They all are matte in texture, feels buttery-smooth upon application, the color payoff is pretty amazing.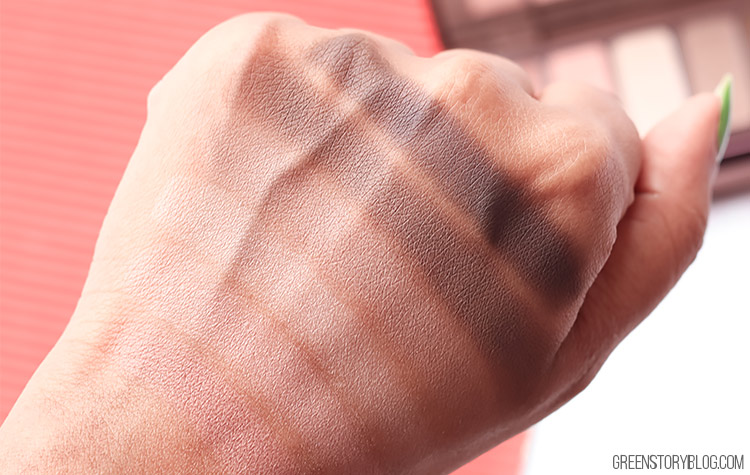 The swatch you seeing above is applied with the brush it comes with and without any primer or so primer. However, they do gives a bit off fall out.
*  I've decided to swatch shadow or other powder product with a brush from now on. Because I realized that we don't really use fingers to apply the product but a brush. And swatch with finger application differs big time than a brush, so I felt to present my swatches as much realistic as possible. 
I feel this Shadow palette is totally a compact size multi-tasker. I was able to do my brows, my liner and a sorta smokey eye look only with this palette. And obviously, I can do more varieties of eye look using this Skinfood palette only.
This one palette alone worth RM118, so with the Althea 10 minute makeup box it's totally a bargain.
Blingsome Longlasting Lip Lacquer – Burgundy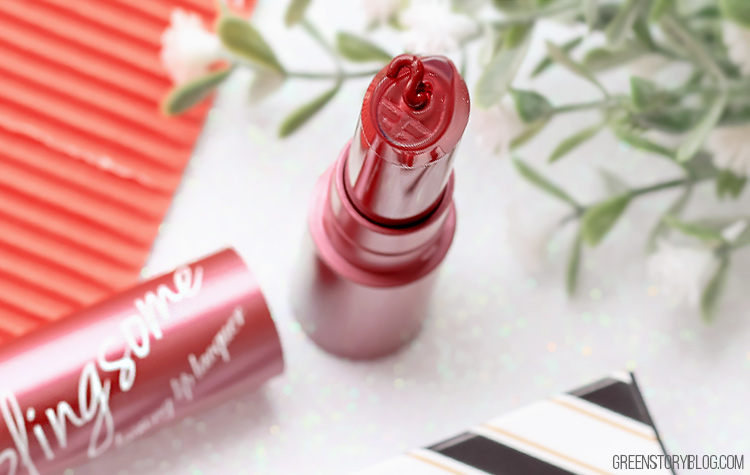 This Blingsome Lip Lacquer is very interesting. I thought it's a lip tint type thing but it's actually a liquid lipstick. Yes, it dries out matte and stays all day. The color payoff is full and opaque, love it!
But I totally don't like the packaging. As you can see in the picture above, it is a plastic tube overall. When you twist it from the bottom, the tube dispenses the product. I find it way too hard to apply the product from the stick itself. I had to apply this lipstick with a lip brush.
Overall thought about 10 Minute Makeup Box by Althea Korea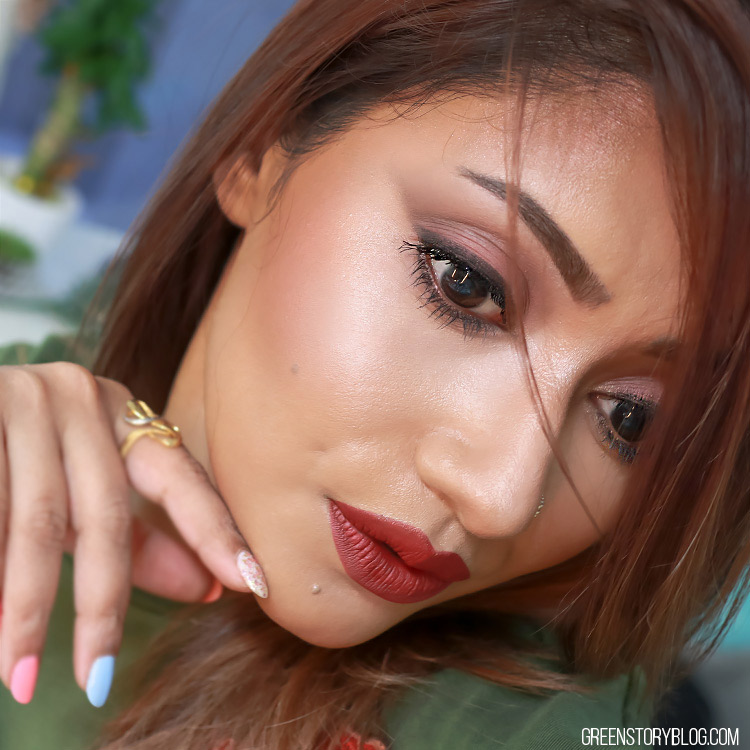 A few products I like in this box, a few I don't and one product, the cleanser I think is totally unnecessary.
I did my makeup above using all the product from the 10 Minute Makeup Box by Althea, except the Missha Cushion and highlighter part of Rire contour stick. Was able to do my full eye using the Skinfood Shadow palette, where I was just missing a mascara. I felt in a makeup box A mascara would've been more appropriate than a cleanser.
However, I I judge my preference then for the shadow palette, lipstick and mask the '10 Minute Makeup 'Box by Althea isn't bad. For them who has a fair complexion, Missha BB Cushion would've been a plus.
[color-box]
Shopping Info:
10 Minute Makeup Box by Althea | RM129 | Discontinued*
*All Althea Box comes with no subscription fees and no hidden charge
[/color-box]
*** This 10 Minute Makeup Box was sent to me complimentary from Althea Malaysia for reviewing purpose. However, all thoughts and opinions are my own based on my own experience.
[signoff][/signoff]