Hello my lovelies, Ramadan Mubarak 🙂 I asked my friend a few days back that how is she planning to do her shopping for Eid. She surprised me saying she's already done! Can you believe? I'm yet to plan things and waiting for Raya Promotion from the brands. Who doesn't love sale/promos after all… wink wink!
How is it with you?
Even if you're done shopping you can't miss this Raya Promotion where you can get your Free Goodies from Althea. Thought I must do a quick post to share this news with you guys 😀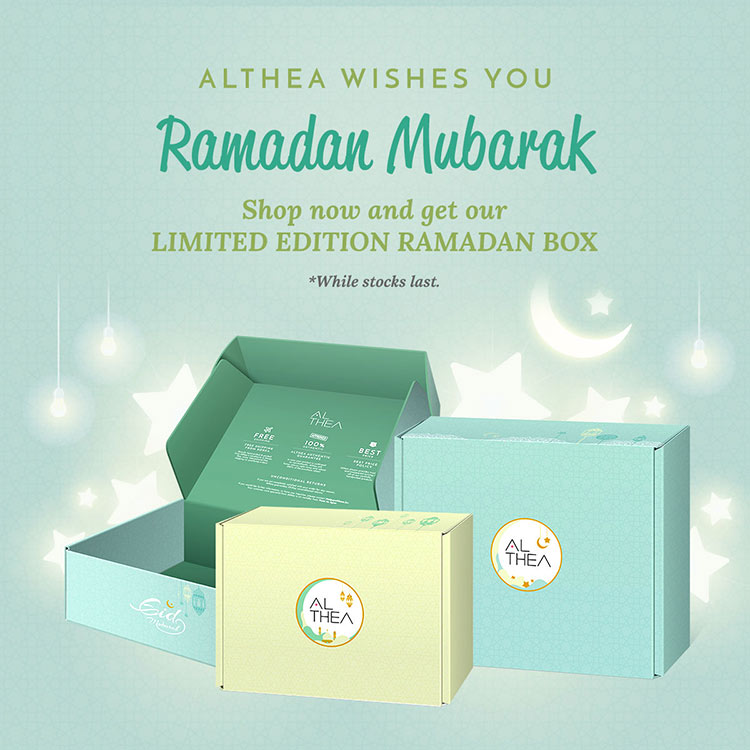 What is Althea offering to celebrate?
Raya Giveaway Festival AKA One Free gift with your shopping – YAY!
The Limited Edition Althea Raya Box – I'm already in love with those baby yellow and mint green boxes.
Plus if you know Althea then you already know that they always have some amazing offer. Like right now I'm eyeing on their but 2 get 1 free option. I might also grab one of their limited edition boxes. Agh, can't wait to do my k-beauty haul for this Eid. Stay in touch with my instagram, I'll post a snap of my haul.
In case, if you're my international reader then let me tell you – Althea also ships internationally. Happy Shopping 🛍 🛒
[color-box]
Shopping Info:
Visit Althea Malaysia website to shop.
You can also receive an additional discount of 5RM[using my code ' GreenStory'] + 30RM[new signup credit]
Want to save some more?
Shop Via ShopBack (read all about my ShopBack experience) to get up to 10% cashback.
[/color-box]
*** Press Release.
[signoff][/signoff]