After a long time, a MAC limited edition collection caught my eyes – MAC Fruity Juicy!The last MAC limited edition I talked about here on the blog was Magic Of The Night. The last collection I bought in 2015 was Giam Batista Valli which I didn't write about. Surprisingly in 2016, I didn't buy a single thing from their limited editions, as far as I can remember because none of them attracted me! Just at the end of 2016, I bought a powder from the Mariah Carey collection because I loved the sparkly silver packaging. And that is still sitting in my drawer as BNB.
In spite of that, the colorful fruity juicy packaging is just so eye-catching especially the fix+ bottle. I was running out of my Fix+, which I can't live without, so I didn't wait much once the collection went available online. Bought the Fix+ of course along with a lipstick and the Pearlmatte Face Powder.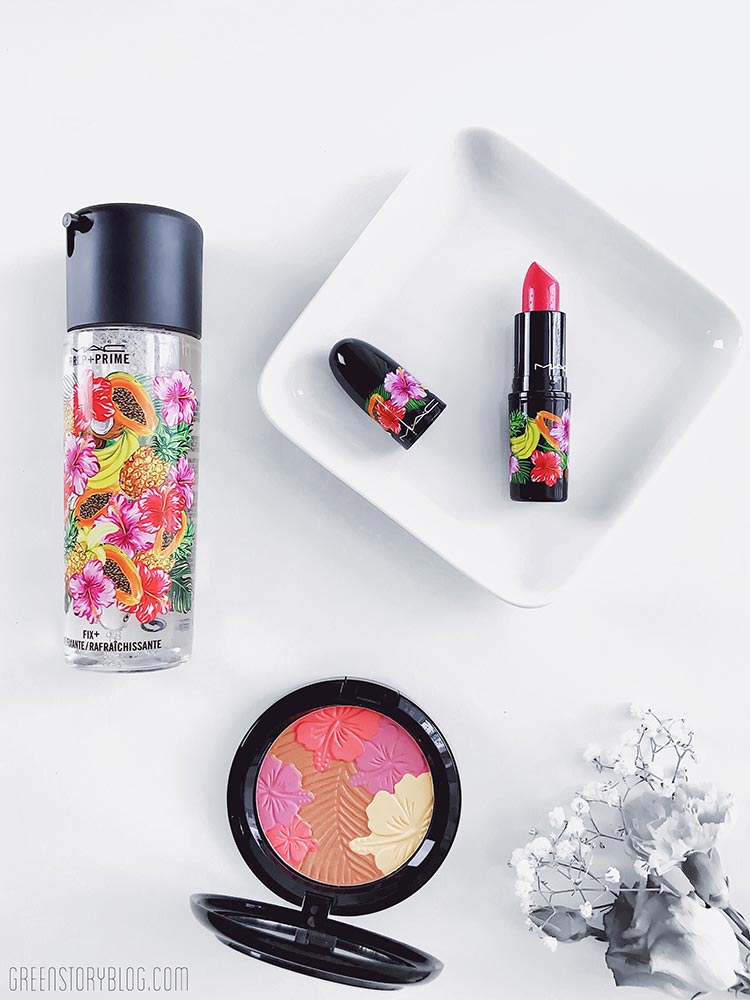 The Fix+ in this collection isn't a regular Prep+Prime Fix+ but with coconut flavor. I assume it's the same coconut flavor MAC launched a while ago. I tried the Lavender and Cucumber that time but haven't tried the Coconut one. The flavor in it is just too soothing and I'm in love. I regret that I didn't get it last time. MAC should make these flavored Fix+ permanent rather than a limited collection.
I always use Fix+ after my makeup, before using a setting spray. I feel nothing can beat Fix+ when it comes to taking away the powderiness and keeping the skin hydrated.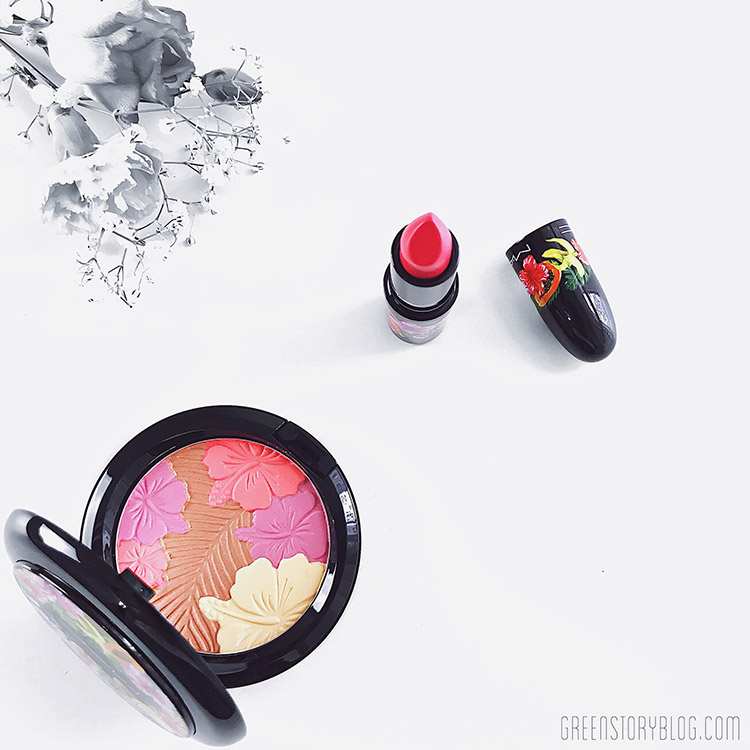 They have four limited edition lipstick shade in this Fruity Juicy Collection. The shade 'Love At First Bite' caught my eyes the most. It's an amplified creme shade, described as a bright fuchsia in the website. But in real it looks a warm, almost coral pink to me, nothing near fuchsia. I wasn't expecting much from the lipstick shade, bought since I was keen on the packaging. However, when I wore it for the first time I fell in love! I found that I haven't had a similar shade like this and it looks fabulous on my skin tone.
MAC Fruity Juicy Pearlmatte Face Powder I only got because I like that uber cute hibiscus flower imprint on it. I don't understand why they call it a face powder when all the shade mixed all together makes it a soft blush. I love the pearly sheen and subtle color payoff of this 'Oh My Passion' Pearlmatte Face (!) powder. Although I bought it to keep in my collection, now I'm totally using it every day.
MAC Fruity Juicy Lipstick and Pearlmatte Face Powder swatch: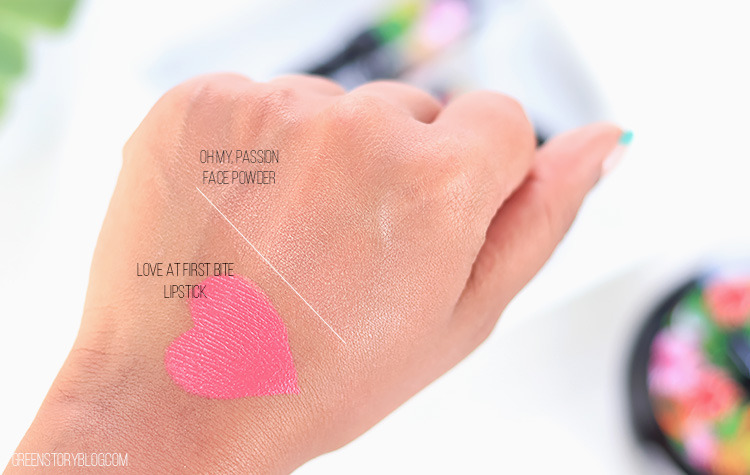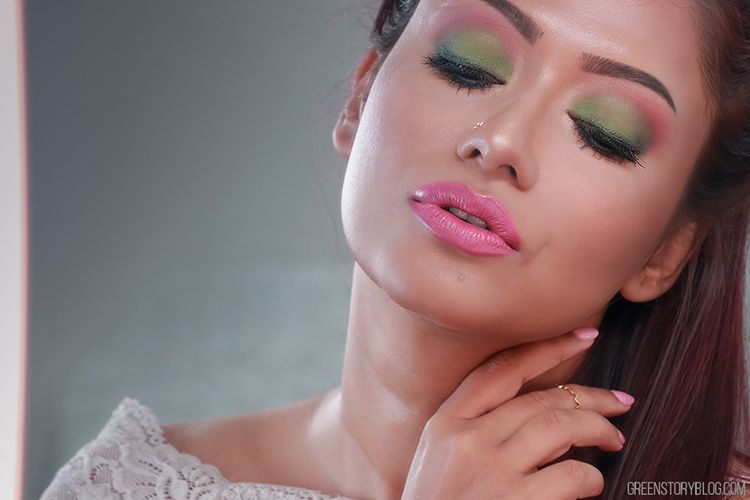 MAC Fruity Juicy collection is still available to purchase in both MAC store and website. There is a lot more stuff they have in this collection. I love this three product I bought and if you haven't got any yet then you should check them out. These products are definitely worth giving a try.
[signoff][/signoff]