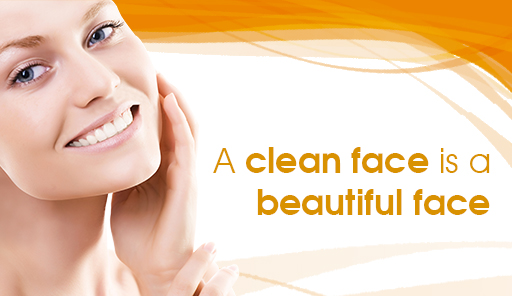 Now Eid is gone… surely, we all went through lot of makeup during these whole holiday period. But wait, I hope after all these you haven't forgot to take care of your skin..
have you?
I mean, yes, we did clean our face end of the day but you know what your skin was being pressurized and exhausted because of everyday makeup. So now when the holiday is over you should give your skin a good treat.
How…??? Lets discuss it in my 'at home' way..
Cleansing
Cleansing is arguably the most important part of your basic skincare routine. Proper cleansing helps you to get rid of old skin cells, dirt and dust, grime, make-up and bacteria, and keeps skin pores free of clogs and able to breathe freely. Cleansing also aids circulation and prepares the skin to receive topically applied nutrients and lipids.
Take few drops of oil such as baby oil or olive oil in a cotton pad or cleansing strips and wipe off your makeup. You can use cleansing milk if you want. Choose a cleanser that is appropriate for your skin type. Do not use soap on facial skin, it can be too harsh and drying and damage skin over time.
If you like herbal thing then go for milk, cream yogurt/ sour curd or honey. They are great as a cleanser.
Gently rub that to skin for a minute and Wash off with water. Always cleanse with warm water because cold water doesn't dissolve and take away embedded dirt and grime as well as lukewarm water.
Exfoliate
Take your preferred facial scrub with your fingertips or a soft sponge or a facial brush if you have. Apply it using gentle circular massaging strokes and moving upward on the face and neck. Do not scrub too much, too much scrubbing will stretch skin and irritate it, especially the delicate skin around the eyes.
Ground almond, lentil, oats and potato paste works great as an herbal scrub.
Rinse with lots of water. Don't forget to rinse off from the neck and hairline otherwise residue can clog pores. Use a mild exfoliating scrub with finger tips for daily use. If you using facial brush then use that once a week only.
Taking care of pores n texture
Take ice cube and rub through the face for a minute or two. This will help to minimize pores, redness and any inflammation happened during exfoliation.
Now take your face pace or mask and apply that, wait 15-20min then wash off.
You can always go for herbal product such as Sandal wood, fuller's earth, turmeric paste etc or any home made pack you prefer.
Do clean your face with a cleanser again after applying face pack otherwise residue can clog pores and cause breakout.
Toning and Moisturizing
Follow immediately with a water-based toner and a moisturizer appropriate for your skin type to seal in surface moisture.
An alcohol-based toner strips off natural oils; Gentle toners calm the skin and balance pH levels. Choose gentle, alcohol-free versions. Use astringent if you have oily skin.
*Usually i do this process at night before going bed. I believe, this way my skin gets proper time to rest and rejuvenate. I use my night cream instead of moisturizer.
So, guys…. a clan and healthy face is the most beautiful face. Don't be lazy to treat your skin well.
Hope this post will help you…. take care till the next post 🙂
***picture source: Google Image