Cellnique named this duo pack of Advance Bio renewal Masque and Skin Sebum Action Gel 'No More Blackheads' express kit.
Let me tell you my skin status first, I have combination skin, no blackheads but often I see whiteheads in my nose area. I have a few rashes/bumps on my cheekbone area, other than that everything is normal. I was a bit confused before using this express kit by Cellnique as because this duo pack is focused on blackheads and luckily I don't have that issue. Then again thought to give it a go to see how it works other ways like for whiteheads and pore cleansing etc.
Before moving on to the product, I think I should give you a little intro about the company…
About Cellnique Skincare:
Cellnique Paramedical is the first paramedical salon brand in South East Asia and the expert on problematic skin. Cellnique Paramedical believes that everyone deserve the best beauty solutions. Founded in 1997, Cellnique Paramedical is driven by a passion to revolutionize the skincare industry by providing flawless and perfect salon solutions. Not only with regard to provide the most professional and result-driven skin care products, but also aim to set new benchmarks in skincare salon industry – professional salon solution made easy. All Cellnique Paramedical products are infused with Cx Formulation. This advanced in-clinic formulation combines the power of biologically active ingredients, natural plant extracts, antioxidants and a bio-active delivery system, offering immediate and visible results for various skin problems.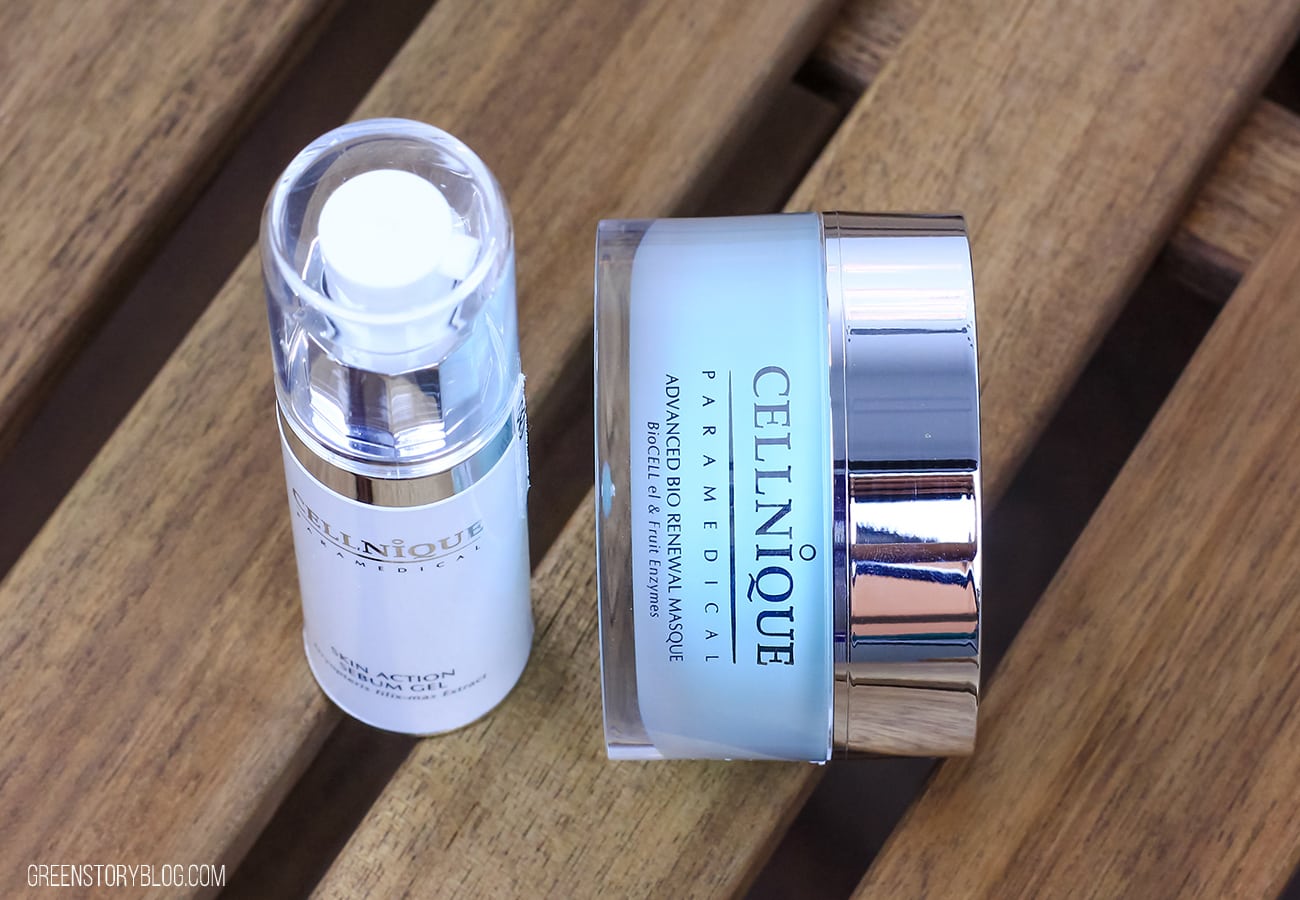 Cellnique Skin Action Sebum Gel | RM198
This product is a clear gel, comes in a 30ml pump tube. This was instructed to use after cleanser and toner within day and night time skin care.
The product has a Phyto bio-engineering formula that promises to reduce both blackheads and whiteheads without any painful extraction. It also claims to reduce oil secretion and show result within 10 days. There is witch hazel extract in this gel which helps to disinfect bacteria or inflammation that you might have in your skin.
I don't really have blackheads but I do have white heads. I have been using this as instructed regularly. From my experience, firstly what I can say is I love how refreshing it feels on the skin. It feels minty/menthol-ish when applied, which gives a very cooling sensation. It does help to control oil secretion for sure. I have a few little bumps (they aren't pimples, just little bumps. I guess formed because of hot weather) on my cheekbone area and since when I started using this Cellnique Sebum Gel, those bumps seem to be reducing.
About whiteheads, I'm not so sure, I still see them on the side of my nose but probably not as much as before.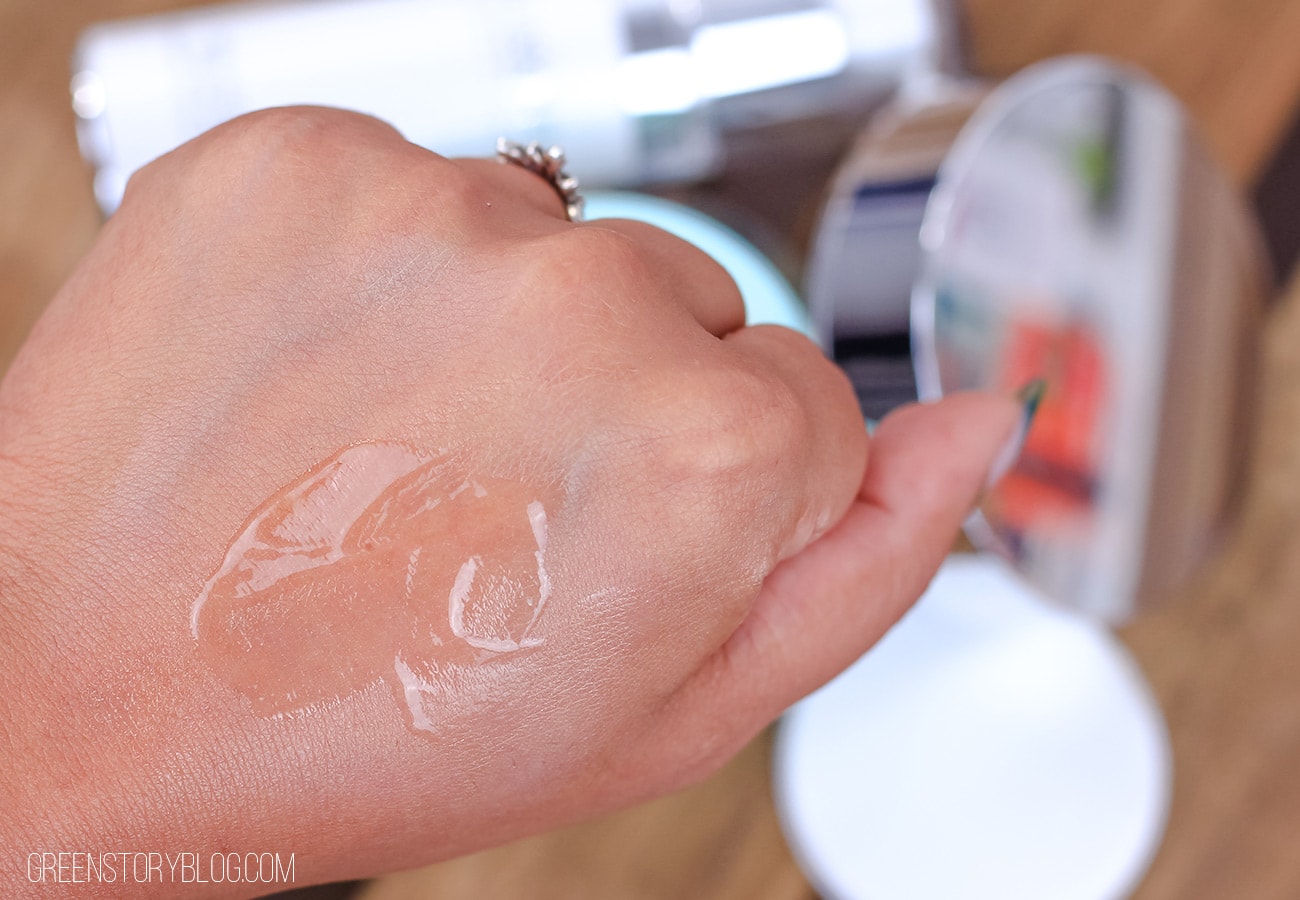 Ingredients of Cellnique Skin Action Sebum Gell:
Purified Water (Aqua), Aloe Vera (Aloe barbadensis) Extract, Witch Hazel (Hamamelis virginiana) Extract, Carbomer, Propylene Glycol, Menthol, Poly(Oxy-1,2-Ethanediyl), α-(Donyl Phenyl)-ω-Hydroxy, Sodium Hydroxide, Peppermint (Mentha piperita) Oil, Male Fern (Dryopteris filix-mas) Root Extract, Hydrolyzed Milk Protein, Potassium Azelaoyl Diglycinate, Tea Tree (Melaleuca alternifolia) Leaf Oil, Methylparaben, Propylparaben, Diazolidinyl Urea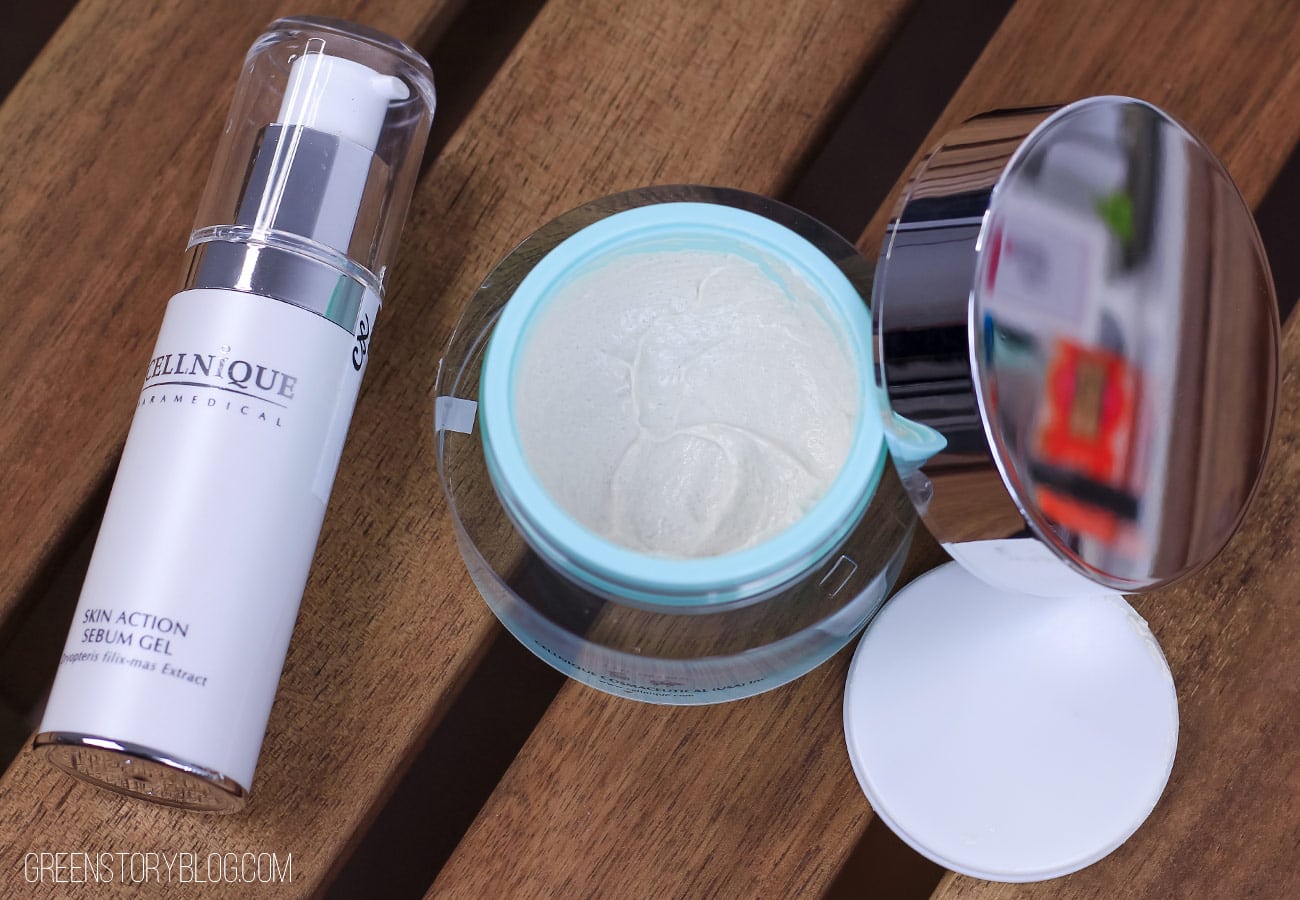 Cellnique Advanced Bio Renewal Masque | RM198
50g of this mask comes is a glass-like plastic jar. The packaging is on the luxurious side, I kinda like it. It smells very delicious, just like some kinda dessert probably because it has fruity acids in it.
The mask has a creamy texture, almost clayish but not completely. It is a full exfoliating grainy particle, or I should say chunks (but those aren't anything harsh. Might be pineapple chunk as this has pineapple in it).
Ingredients:
Purified Water (Aqua), Glycerin, Kaolin, Glycolic Acid, Glyceryl Stearate, Cetyl Alcohol, C12-20 Acid PEG-8 Ester, Polysorbate 20, Potassium Cetyl Phosphate, Papaya (Carica papaya) Enzyme (Papain), Phenoxyethanol, Triethanolamine, Caprylyl Glycol, Titanium Dioxide, Citric Acid, Pomelo (Citrus grandis) Peel Extract, Pineapple (Ananas sativus) Fruit Extract, Acrylate / C10-30 Alkyl Acrylate Crosspolymer, Fragrance, Disodium EDTA, Methylparaben, Ethylparaben, Propylparaben, Butylparaben, Potassium Sorbate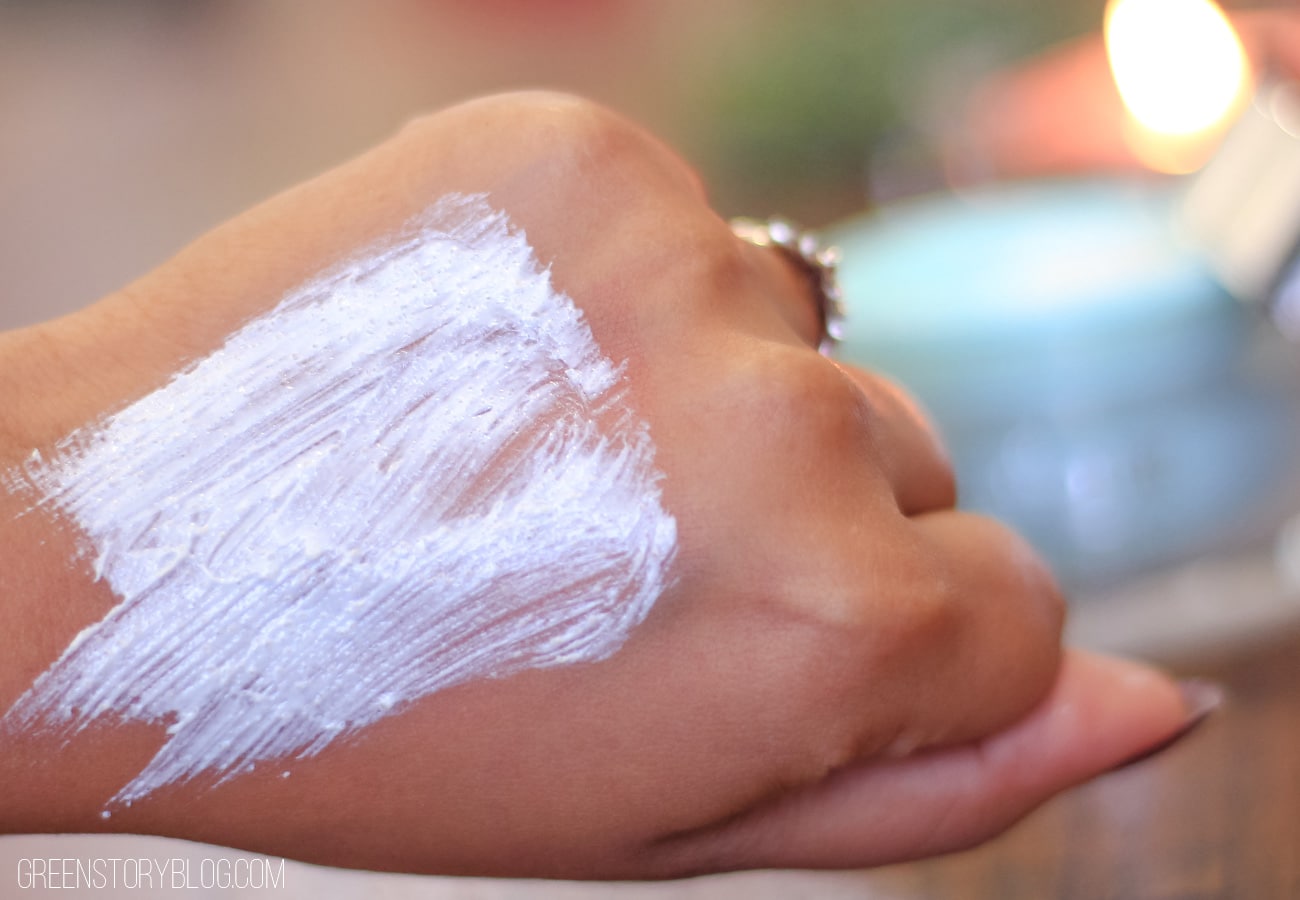 How to use Cellnique Advanced Bio Renewal Masque?
I use this mask once a week. After cleaning my face, I spread the mask on all over my face and neck then rest for 20 minutes. After 20 minutes or so the mask gets dry but I pat some water over that so it gets wet and soft again. Then I massage my face with soft hand concentrating in the nose and chin area. This mask exfoliates so well, It's not harsh to skin but gives that clean feeling. After massaging my face for one or two minutes, I rinse off my face. This mask cleanses every bit of dirt from the face/pores and gives an instant brightening effect (well, that's not really visible in camera so I could show you a before and after picture).
It also removes dry flaky skin, leaves the skin tightened but baby soft afterward. This is wonderful stuff and my favorite from the two Cellnique product I'm using.
Cellnique Advanced Bio Renewal Masque is for all skin type, however, I feel it might get a bit strong for sensitive skin people if they aren't careful enough while exfoliating.
To conclude my thoughts about Cellnique skincare,
Lastly, I would like to mention even though I don't have that exact skin issue is which these products are targeted to but I love using them, especially the mask, because they are effective in a various way. You might find them a little pricey but it's our precious skin we are dealing with. I personally don't mind spending on a product that feels good and works well. I also believe who have serious blackheads/whiteheads problem they'll be benefited using this Cellnique 'No More Blackheads' Express Kit.
[color-box]
Shopping Info:
You can purchase this 'No More Blackheads' Express Kit (RM396) directly from CellniqueMY website
or, you can also buy any of them alone.
Shipping within Malaysia is free and they also offer international shipping.
[/color-box]
***PR sample.