I'm not really a fan of online shopping specifically when it's an international skincare purchase. The shipping charge, tax, and other headaches sometimes just go over the head. In terms of skincare product, I'm yet to try so many Cult Favourite brands, mostly those aren't available here in Malaysia.
And so, I've been really excited about my recent skincare haul of 3 cult beauty faves – OSKIA, Emma Hardie & Su-man.
It's not been long that I have grown an interest in skincare. Even though I'm just trying to figure out the flow but there is always that x-factor works when it's about popular picks. I started falling for "cult-faves" term with REN (is available here) last year then tried a couple of other brands. I always wished if brands like Tata Harper, Omorovicza, and Emma Hardie was available here. The hustle and bustle of getting products from another country were never really delightful.
My Wish Came True?
– mmm, kind of 🙂
I got to know Caliata, an online beauty store based in Malaysia, around a month ago and was invited to experience their service. They're carrying mainly cult beauty brands that weren't available here in Malaysia [e.g. Emma Hardie & Oskia] along with brands like Darphin and more. Needless to say, didn't delay to place my first order at Caliata.
Shopping Process at Caliata:
Calita is an authorized retailer of the brands they carry. Don't be in doubt, this was the first thing I checked about Caliata when noticed that they have Emma Hardie Cleansing Balm (was on my wishlist) in stock. No matter what, authenticity I care the most! Considering a fairly new shopping site, I have to appreciate how user-friendly Caliata is. Product pricing of the website felt okay to me as well. Some Caliata product has just the fair price, some are at a slightly high price. Cult beauty brands are always on the luxury side anyway. It was fairly simple like all other sites to choose a product and add them to the cart.
Click through the pictures below to have a bigger view…
The website also offers free shipping for order above 150RM. Although the standard shipping is very cheap. As for the payment procedure, there's the option of Paypal, Credit Card (via Paypal gateway which doesn't require a PayPal account) or manual bank transfer.
I took the express shipping for my order (it was afternoon already) thinking to get the product in hand next day. To my surprise, got the delivery by evening. Honestly, such fast delivery and smooth service I wasn't expecting at all.
Overall, it was a satisfactory shopping experience with Caliata. No complaint what so ever! I just wish to see more new releases in the stock. Not only luxury skin care products but I would love some luxury makeups as well.
[wp_ad_camp_3][/wp_ad_camp_3]
Cult Beauty Faves I got From Caliata: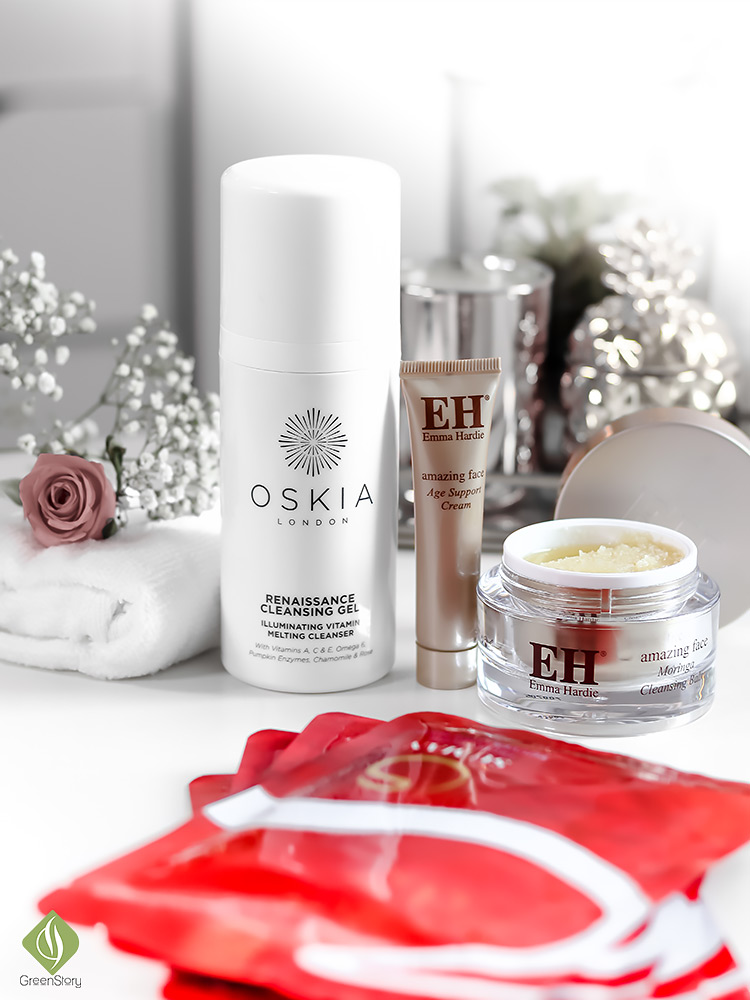 Initially, I planned to get the Oskia Get Up & Glow Serum but ended up getting the Renaissance Cleansing Gel. This vitamin-infused gel to oil Oskia cleanser is very well loved by the skincare junkies. This also felt somewhat like a reverse working method of Shu Uemura Cleansing Oil. Therefore I agreed to give this cleanser a go first.
As mentioned earlier, all them 3 products are completely brand new in my skincare routine. You must be wondering why would I get two facial cleansers out of three products at the same time! Apparently, I was indeed on a whim. However, EH Moringa Cleansing Balm is more like a makeup cleansing balm.  I feel this might have some similarities with The Body Shop's Chamomile Cleansing Balm or the Banila Co clean it Zero Balms but I'm not sure. The texture of EH Cleansing Balm is surely looking different. Gotta give this EH one a try first.
What is a skincare haul without some face mask, right?
Too bad that I'm getting to know Su Man Skincare by Taiwanese former dancer and celebrity facialist SuMan Hsu just now. This exquisitely innovated premium skincare line is focused on brightening, sculpting, and reawakening the skin.
Better late than never!
Su-Man Facial Glow Rejuvenating Mask is one of the most popular product in their skincare line. The mask claims to be a 10-minute treatment to resulting an intense supple skin. Simply I couldn't just say no to this mask. I'm yet to fix the date with this luxurious beauty call Su-Man Facial Glow. I shall update you soon again.
[wp_ad_camp_2][/wp_ad_camp_2]
[color-box]
Shopping Info:
Oskia Renaissance Cleansing Gel | RM195.00
Su-Man Facial Glow Rejuvenating Mask | RM250
Emma Hardie Amazing Face Introductory Kit | RM160
[/color-box]
Is there any cult beauty faves in your wishlist at the moment?
– I'm happy to inform that Caliata was kindly shared a discount code for especially you as a GreenStory reader 🙂
You can enjoy a 20% off with the code 👉 GREENSTORY20 [valid until 17 December 2017] with any amount of purchase. I'm sure you don't want to miss the deal.
Happy shopping 😀
[signoff][/signoff]