It's been quite a while I haven't reviewed any Althea Beauty Box, no? I feel you. In fact, I was also missing something new from Althea as well. And so, here I present this article on Althea Wanderlust Beauty Box. This Wanderlust Althea box is overloaded with cutest k-beauty products. Of course, all Althea Beauty boxes are like so you know that are ready if you've been through my previous posts (e.g. althea Halloween Bucket & althea Glitter Box) .
I've been giving all products from Wanderlust Beauty Box a good try for quite a while now before I share my thought with you. They were mostly something completely new to me to give a go. Good part I like the majority of the products in this box.
Althea Wanderlust Beauty Box comes with 5 full-sized K-Beauty Products.
Etude House Dr. Mascara Fixer
Aqutop Watercolour Blusher
Hey Nature Dual Eyeshadow
COC Momo Waterproof Gel Eye Liner
Peri Pera Fashion People's Carrier
Etude House Dr. Mascara Fixer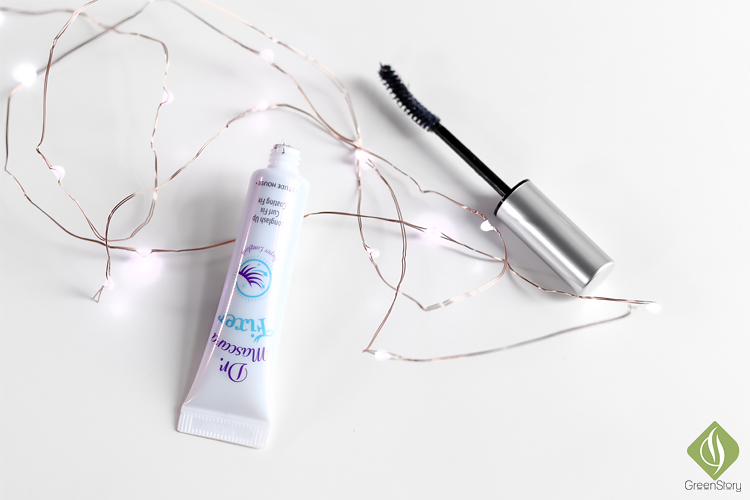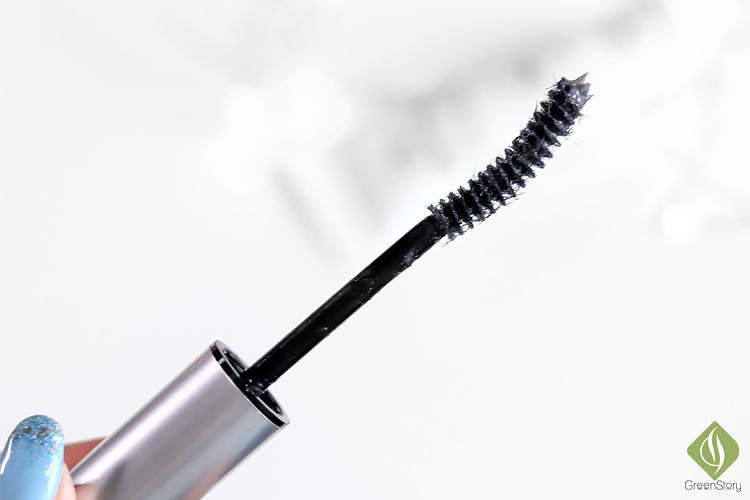 Dr. Mascara Fixer is a mascara primer that has little flakes of fiber in it. The gel is transparent. I've used lash primers before but without those flakes. Although I've long lashes, I also like the look of a full eyelash.
I found out Etude House Mascara Fixer only helps to enhance the lashes by adding those fibers. Otherwise, it doesn't give any length or lift like a mascara would do. I don't wear false lashes. I really love the dramatic effect this mascara fixer created in my natural lashes.
Aqutop Water Colour Blusher – Soft Pink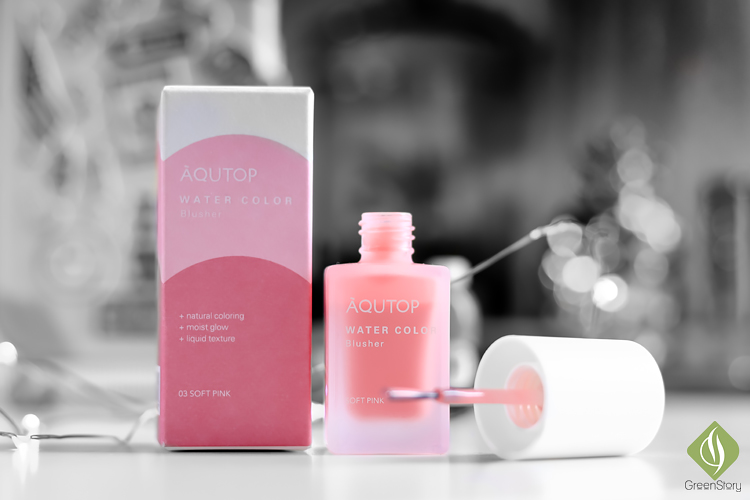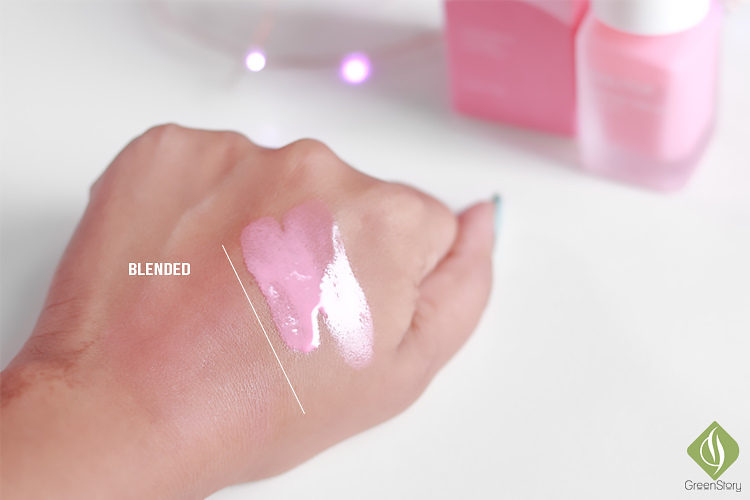 At first look, this Aqutop Water Colour Blusher packaging totally feels like a nail polish bottle, no? The shade comes in Althea Wonderlast Beauty Box is Soft Pink. The quality of the packaging is pretty decent. The blush inside is watry but not runny in consistency. Blends easily and you can use it not only as a blush but anyway you want. Although this is a super pretty shade I've here, it doesn't show up in my tan skin. I needed something a bit deep.
Heynature Eyeshadow Stick & COC Momo Gel Eye Liner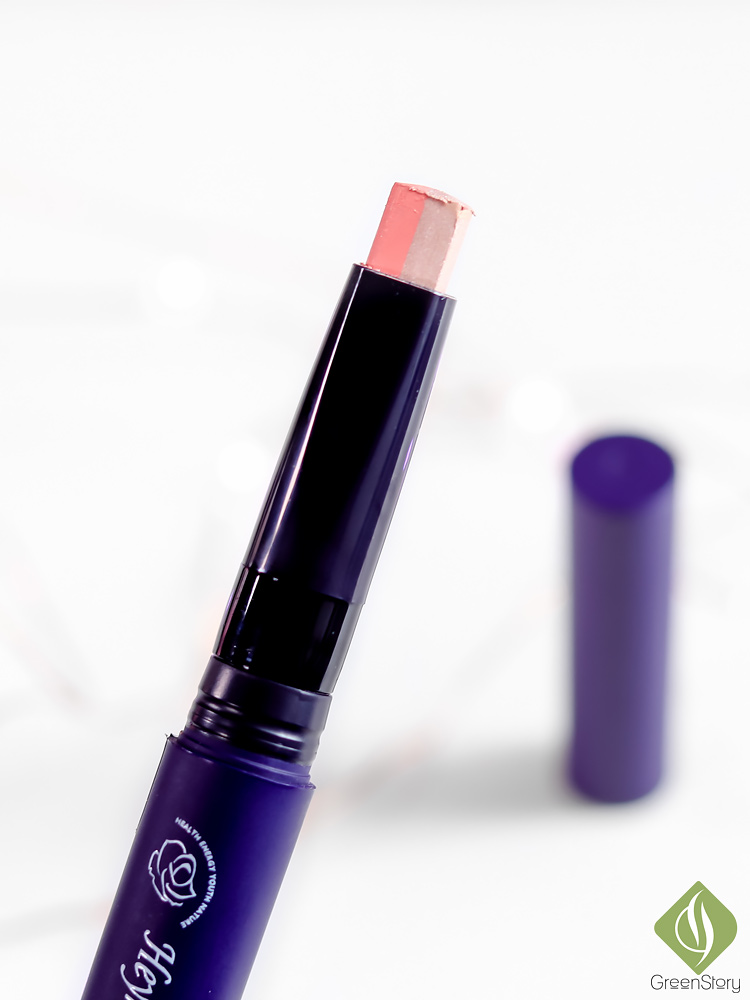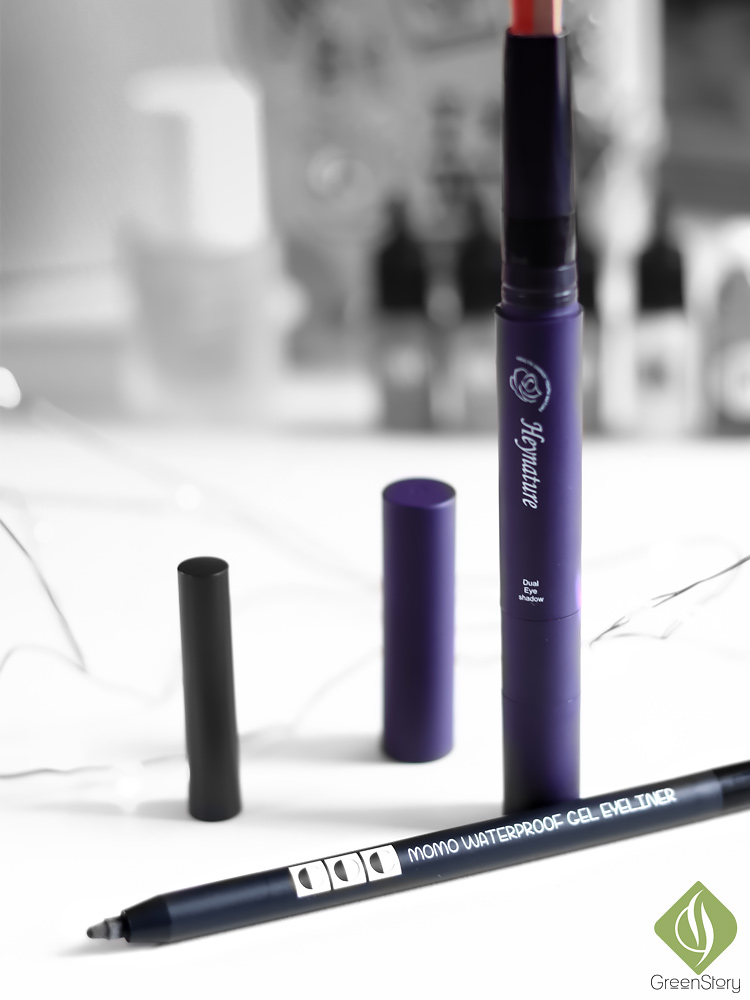 Heynature and COC Momo, both of this brand are completely new to me. I never even heard of these brands before. In fact, this is why I love Althea Beauty box. I can get to experience a lot of unknown gems.
Heynature Dual Eyeshadow Stick, that has a spongy tip at one end. The two-color ombre eyeshadow stick is on the other end. I have here the shadeChampagne Coral, a pretty shade for everyday use. The eyeshadow is easily blendable with the sponge tip it comes with. I prefer an eyeshadow brush to do so. Also, the shadow is really long lasting.
COC Momo Waterproof Gel Eye Liner impressed me with its creamy and budge-proof formula. Glides easily and once dry it's not gonna move a bit unless you use a good makeup remover. The shade I've here is 01 Real Black.
Swatch of Heynature eyeshadow and COC Momo gel liner are below…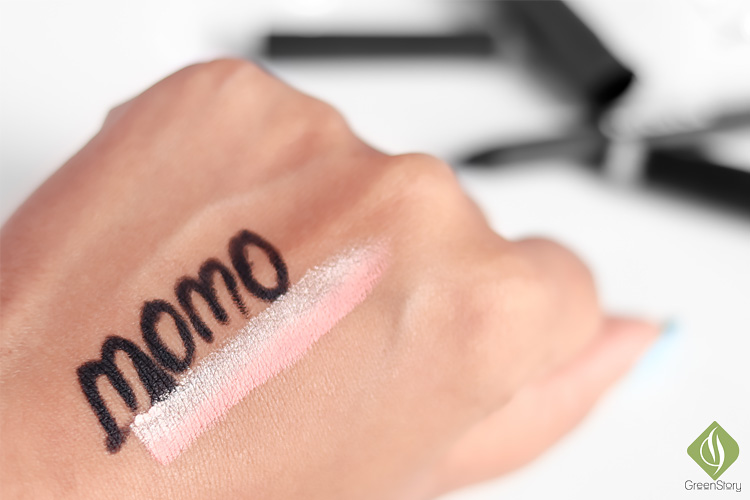 [wp_ad_camp_3][/wp_ad_camp_3]
Peripera Fashion People's Carrier – New Yorker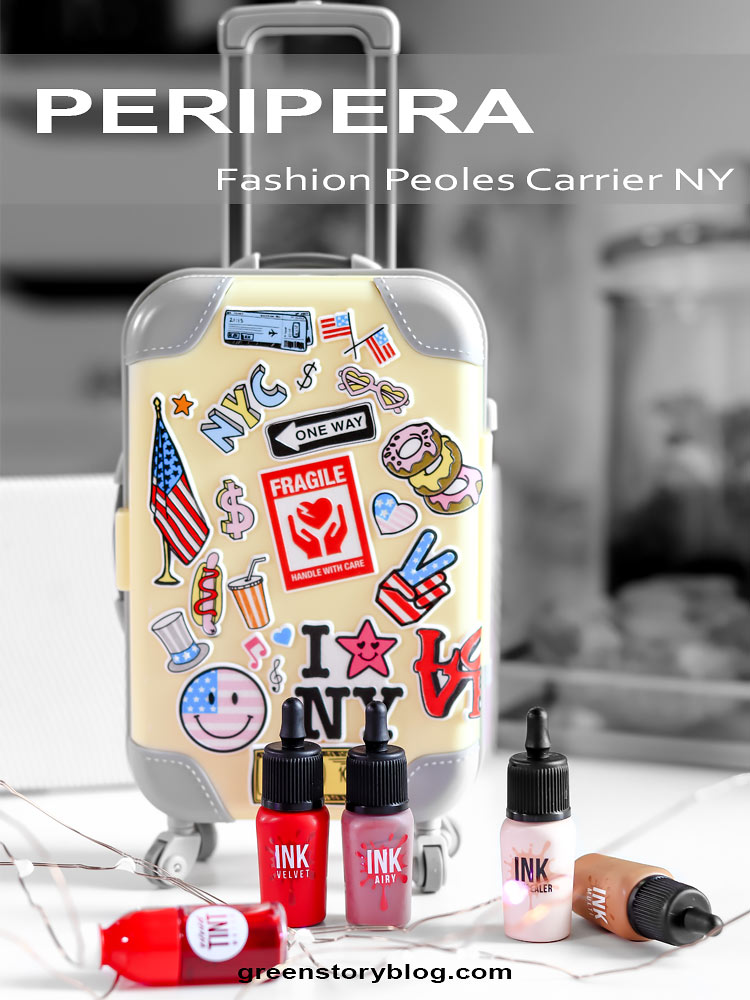 This is, of course, our star product of the Althea Wanderlust Beauty Box. Peripera Fashion People's Carrier or Mini-Mini Peppy's Carrier whatever you call it, your wish. This set has the cutest travel makeup packaging I've come across so far. The luggage is such a well made one. Stickers you seeing on it comes separately so you can decor it the way you want. I wish I myself had a dollhouse or maybe a girl child! haha
This Yellow (New York) Peripera Carrier comes with 5 mini product:
Ink Airy in shade Elf Light Rose
Vivid Tint Water in shade Apple Squeeze
Ink Velvet in shade Grapefruit
Peripera Ink Concealer in shade Vanilla
Ink Multi – a cool tone shadow shade
I'm not sure if any of them are limited to this carrier only. This is, obviously, my first take on any Peri Pera makeup product.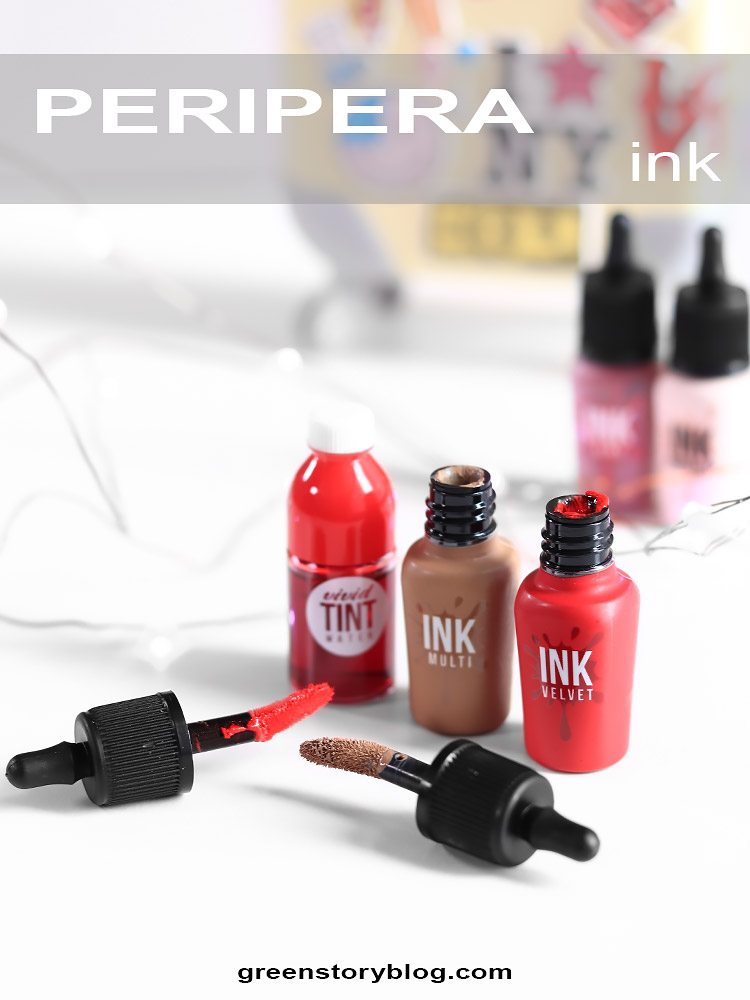 These mini products are super cute and well made as well from its bottle to the applicator. They are very handy to carry around.
For the shade of the Ink Concealer, Vanilla, I had to put it aside. I assume this might be their fairest shade and surely not for my tan skin. Inc Multi is a multi-tasking product. You can use it to contour your face as well as an eyeshadow.  Or the way I'm using it – a mixer of the lipstick. Works simply fantastic!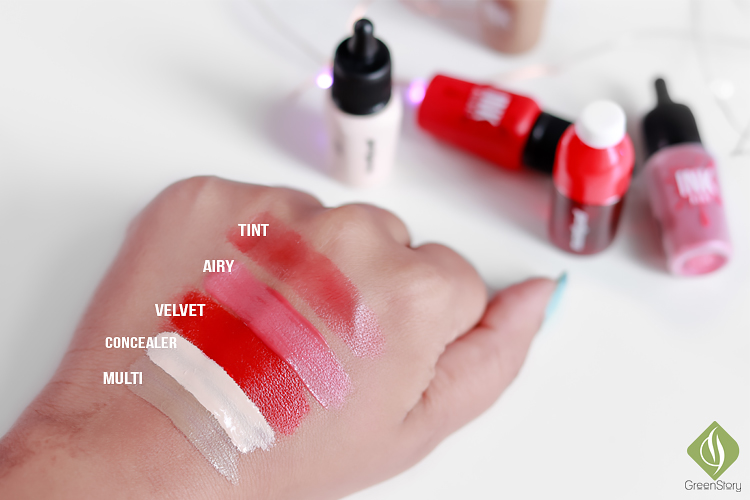 Ink Airy and Ink Velvet both are nicely pigmented and lasts on the lips for forever. They don't dry out the lips but leaves a stain. Where the Vivid Tint Water is your straightforward lip staining product. Between Ink velvet and Ink Airy, Velvet stains the most and fast. Maybe because Ink Airy is less opaque pigmentation wise.
They all have a sweet smell, specifically, the Tint Water smells like apple juice. Tint water gives a quick and subtle tint to the lips which last for a generous time as well. If you are a fan of k-beauty bitten lips trend then this Peripera Tint Water is surely your thing to have.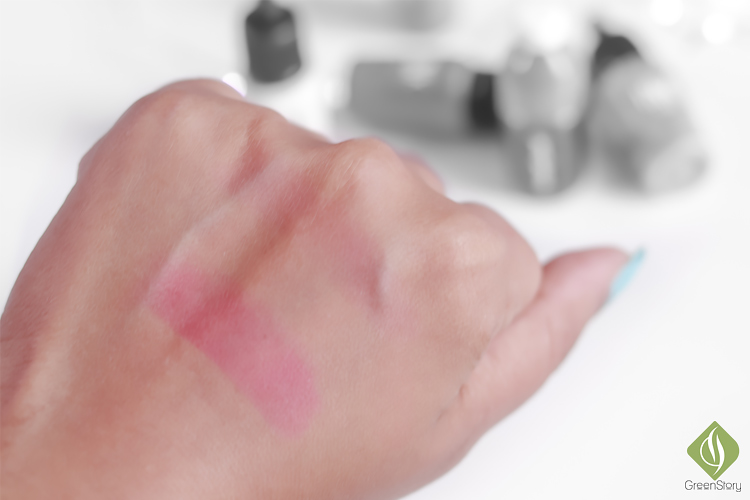 Peri Pera Ink Velvet is like a mousse liquid lipstick. Sets and dries on the lips within a minute but then it's not like a liquid lipstick. It feels velvety when I touch my lips together. The Ink Airy has a more lightweight texture than the Ink Velvet. Peripera Ink Velvet and Ink, both lipstick gives a matte finish when they are dry but not smudge-proof. They will transfer in contact but they'll be on the lips for forever. I never had to retouch with 5/6 hour when I wore them.
I love them both but I love the texture and feeling of Ink Airy the most. The shade I'm wearing in the picture below is a mix of Ink Velvet, Ink Airy and a bit of Ink Multi.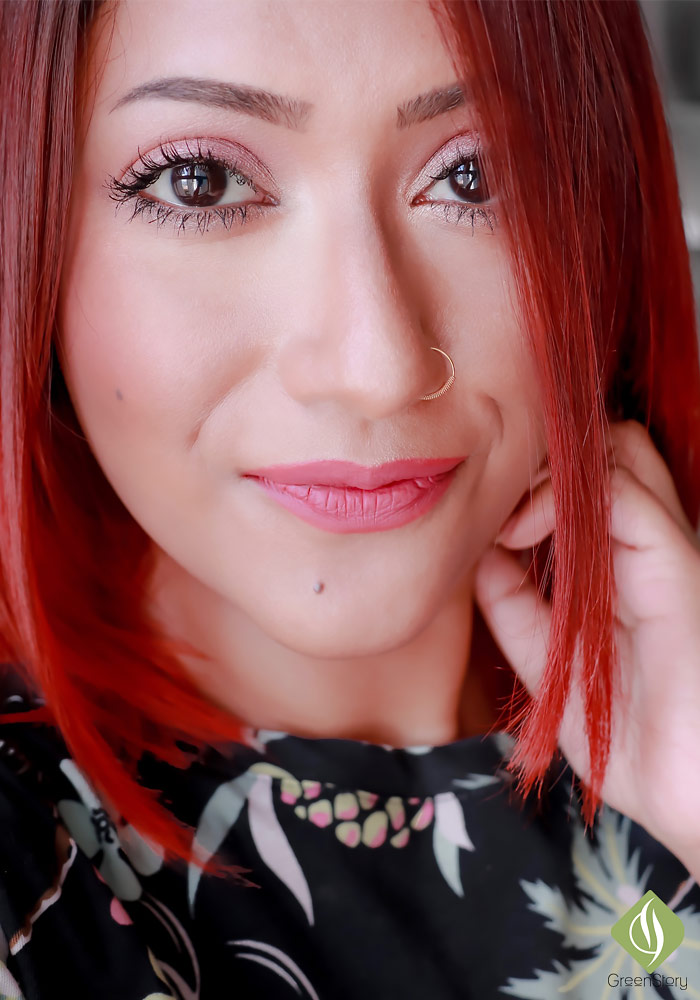 Isn't the lipstick shade turned out pretty? I'm also wearing Etude House Mascara Fixer under my mascara and Heynature Eyeshadow Stick here in this look.
Overall, I really enjoyed digging through each and every product of Althea Wanderlust Beauty Box. If I only think about Peripera mini's, it was such a good sampler for all the five product. Where each Peripera Ink costs approx RM 30 to 35. I found that these lipsticks also work well as a cream blush.
[color-box]
Shopping Info:
Althea Wanderlust Beauty Box | 114.00RM / $26.50
You can get them directly from the website. I'm not sure if Althea Wanderlust Beauty Box is still available but right now they're having a lot of Year-End Promos like a Free Gift with the purchase and Buy 1 Get 1 Free etc.
[/color-box]
Do you have any favorite Althea Box that you want me to try? Let me know in the comments. I would love to give your recommendation a try 🙂
[signoff][/signoff]