ELF Makeup Mist and Set | Alternative of UD Makeup Setting Spray?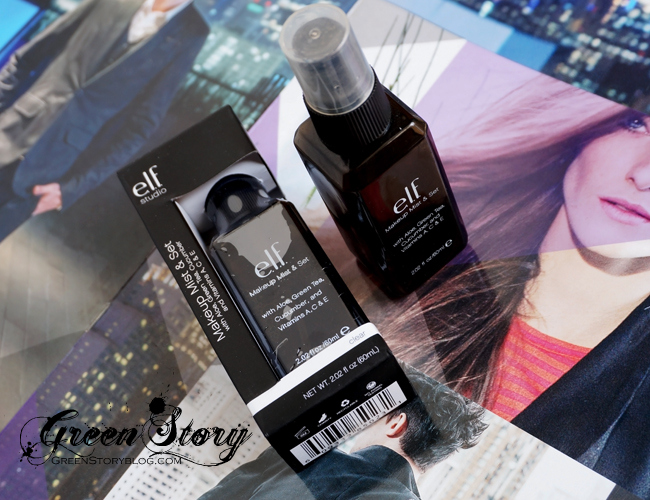 ELF Makeup Mist and Set ($3), Probably this is the cheapest makeup setting spray available on the market. Which is why ELF Makeup Mist and Set is quite popular as well. It comes in a not-so-fancy plastic spritzer bottle with 60ml of product.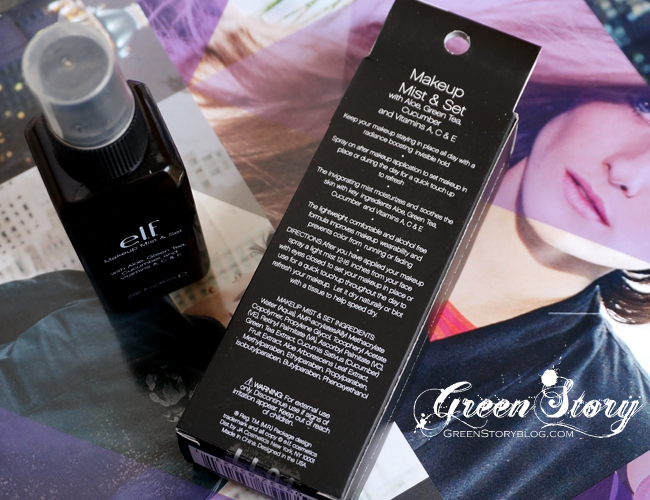 Ingredients:

Water (Aqua), AMP-Acrylates/Allyl Methacrylate Copolymer, Propylene Glycol, Tocopheryl Acetate (VE), Retinyl Palmitate (VA), Ascorbyl Palmitate (VC), Green Tea Extract, Aloe Arborescens Leaf Extract, Methylparaben, Ethylparaben, Propylparaben, Isobutylparaben, Butylparaben, Phenoxyethanol.



ELF Says:
ELF Makeup Mist and Set keeps your makeup in place all day with a radiance boosting invisible hold. The invigorating mist moisturises and soothes the skin with key ingredients Aloe, Green Tea, Cucumber and Vitamins A, C & E. The lightweight, comfortable and alcohol free formula improves makeup wearability and prevents colour from running or fading. Spray on after makeup application to set makeup in place or during the day for a quick touch up to refresh.



Application:
After you have applied your makeup spray a light mist 12-16 inches from your face with eyes closed to set your makeup in place or use for a quick touchup throughout the day to refresh your makeup. Let it dry naturally or blot with a tissue to help speed dry.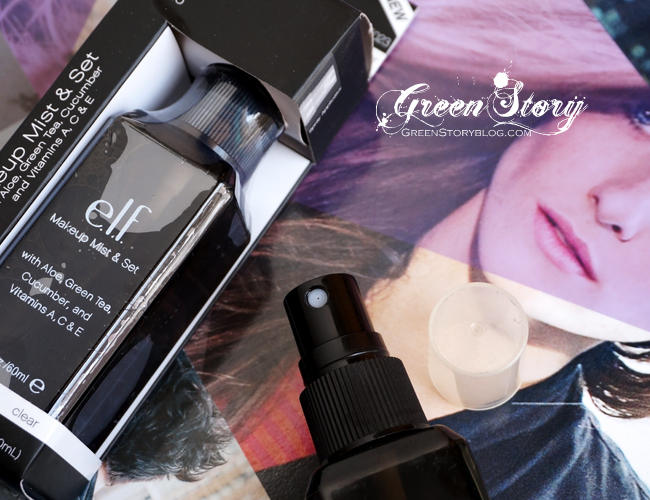 My Experience with Elf Makeup Mist:
Especially when the weather around you is humid and you love to wear make up a setting spray is a must to prolong makeup throughout the day. Another important fact is no one want powdery look in their makeup which is why you need a setting spray.
The current bottle I'm using is my third one. I'm using it not because it works just the way it claims but at some point, it works and its cheap. ELF Makeup Mist and Set does wipe away the powdery appearance of makeup, leaves a settle finish but doesn't provide any radiance or glow as it claims. Some say it gives the dewy finish, I do not agree with that, my skin stays matte after application. In terms of holding makeup, it helps compared to not using any setting spray. Some people compare it with Urban Decay's setting spray which I completely decline. Yes, this product does prolong your makeup's lasting power but at no point its close to the high-end performance.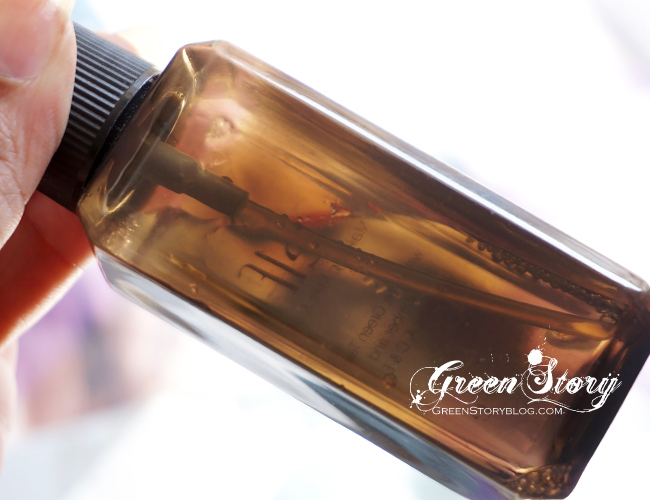 The product itself has no color to it, does have some kind of smell, but that goes away after a while. It feels a bit heavy on the skin when applied yet once it dries it feels ok. Apart from makeup setting, I like this product for another reason. It works wonderfully to wet eyeshadow or pigment, really helps to make colors more prominent and keeps them in place. It is also great as a mist for using throughout the day to refresh and hydrate skin.The last thing, the bottle is classic to look at and travel-friendly in size, but I don't like the spritzer, it doesn't spritz evenly. I hope someday ELF will improve its spritzer quality.

Overall, ELF Makeup Mist and Set is not a top-notch product but more than enough for basic needs. I like it for my day to day random use. For its price, I think it worth to give it a try.


[signoff][/signoff]