I love the fact that I added FOREO UFO in my skincare routine a few years back and I also love the fact that I upgraded to FOREO UFO 2. It's one of my favorite beauty gadget that just not only looks pretty on my vanity but does contribute to maintaining healthy and glowing skin.
Did you know FOREO UFO 2 is now available here in Malaysia?
Yes, finally! Last month FOREO Malaysia Launched the upgraded UFO 2.
I'm sure you're wondering what's new in this upgrade?
: worry not, I'm here to share my user experience with UFO 2 with you.
Keep reading!
What's the Difference Between FOREO UFO and FOREO UFO 2?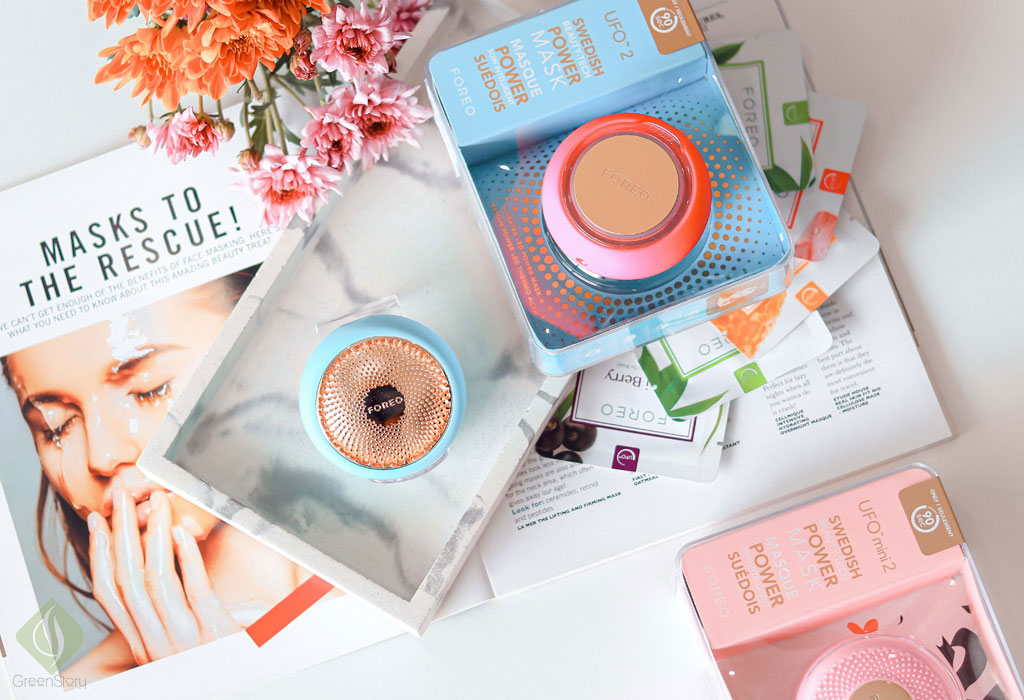 From the outer look of the device, a FOREO UFO and a FOREO UFO 2 is the same. No difference you can practically detect. They have a different outer packaging though (picture above).
The technology basics of FOREO UFO and FOREO UFO 2 are also similar. Both have T-sonic pulsation (soundwave), Thermo- Therapy, and Cryo Therapy with some improvement to the technology.
UFO 2 claims to pulse faster than UFO, up to 10,000 sonic pulsations per minute. The T-sonic pulsation however is always customizable via the FOREO App. Thermo Therapy in UFO 2 claims to heat up 5x faster than the UFO original. The Cryo-Therapy remains same in the both UFO version, couldn't find any information on the change or experienced any difference.
Both devices are compatible with a range of FOREO Activated Mask.
Where they majorly differ?
It's the LED (light-emitting diode) Light Therapy.
FOREO UFO has only 3 colors (Red, Blue, and Yellow) LED light options where FOREO UFO 2 has eight colors/wavelengths that can benefit the skin in many ways.
Yes, you can mix and match to get a different light within the customize option in UFO original however you won't be getting a Yellow light in UFO so as the full Yellow to Orange wavelength benefit. Moreover, the mix and match option in FOREO UFO original is also very limited.
The UFO 2 has a color wheel within the app where you can customize the LED Light intensity and shades to a vast range according to your preference. I love this LED light freedom and love playing with different colors while using the UFO mask.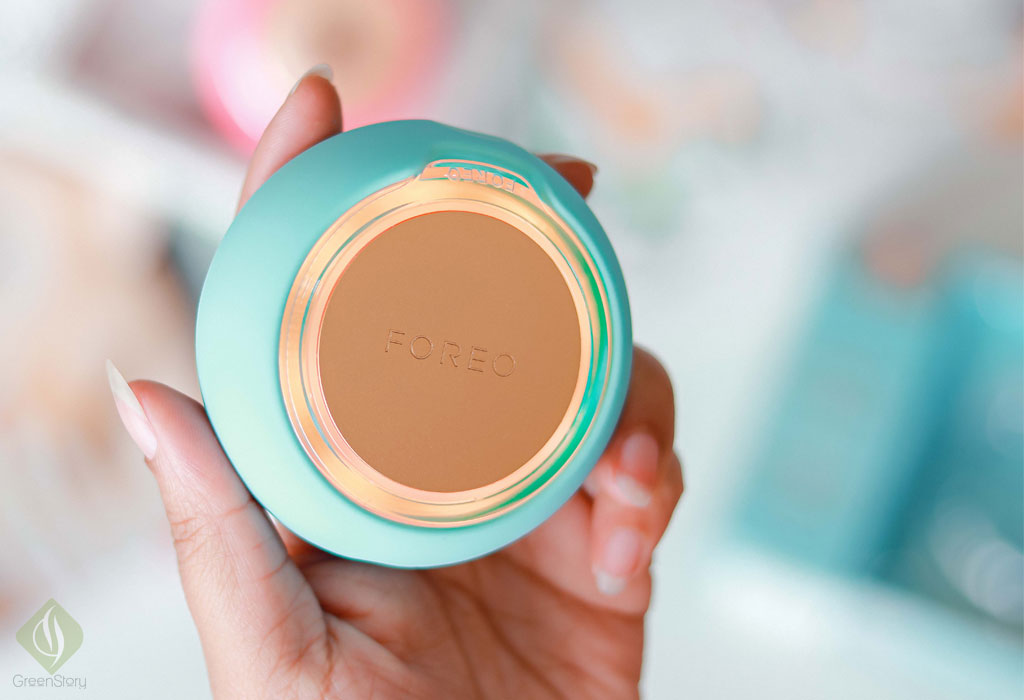 Wondering How does LED light therapy Benefits skin?
Let me give you a basic idea on the 8 key LED light Therapy that UFO 2 offers:
Red AKA the restorative LED stimulates collagen production and elastin to firm and lift skin. Which helps to improve age signs.
Blue light helps to minimize skin imperfections, destroys P. acnes bacteria to stop breakouts, and controls excessive oil production. Blue LED light also helps to soothe inflamed skin conditions.
Green LED helps to even out skin tone, softens age spots, dark circles, and other discolorations resulting a brighter skin.
Purple light helps to boost radiance, eliminate toxins, calm inflammation, and stimulate healing.
Orange LED light helps to soothe sun damage and renew skin.
Yellow led also soothes sunburn, combats swelling, revives dull skin, and benefits overall skin tone.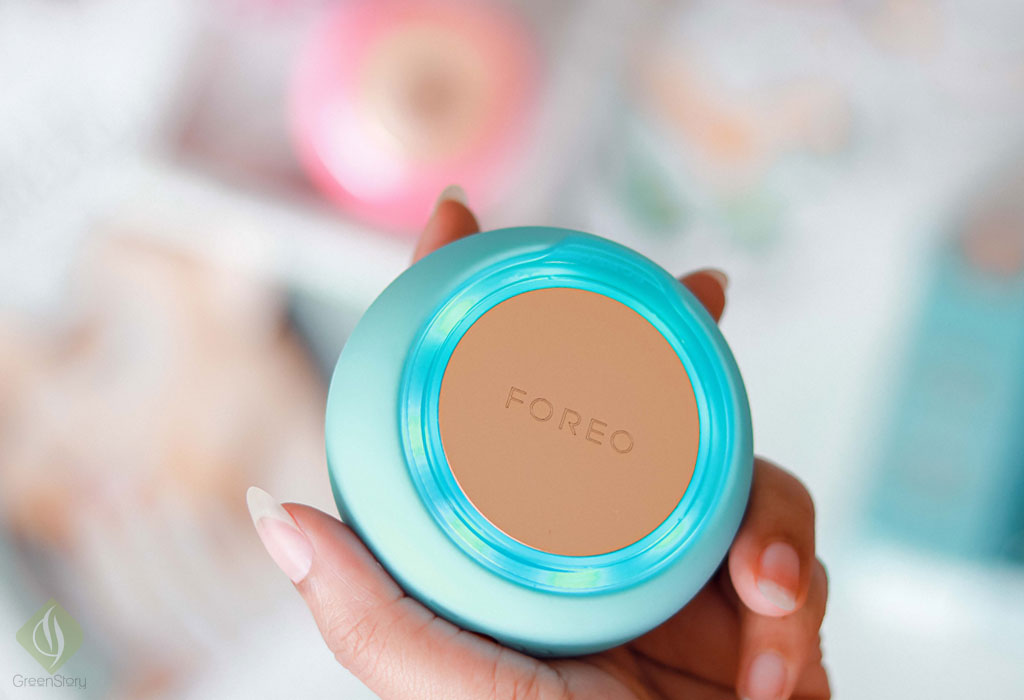 Cyan LED, my favorite on the list, is an anti-inflammatory bluish-green light that calms stressed-out skin. It has been proven to promote healing, reduce the size of swollen capillaries and block pain.
White LED – is the longest wavelength and reaches deeper into the skin than any other color. White LED tones and tightens the skin, reduces puffiness, activates the skin's natural renewal system, and produces a general rejuvenating effect.
How do you use the UFO Foreo?
It's easy. Attach the Activated mask to the device then turn the device on. Gently glide UFO across your face using circular motions. The device will tell you when to stop.
I have described how to use a FOREO UFO device in detail in my previous post where I reviewed the FOREO UFO original. Using UFO 2 is no different.
However, you'll find a lot more options within the FOREO App for UFO 2. For instance, options to control light mix and intensity, options to find your UFO remotely.
Can You Use Foreo UFO 2 without FOREO Activated Mask?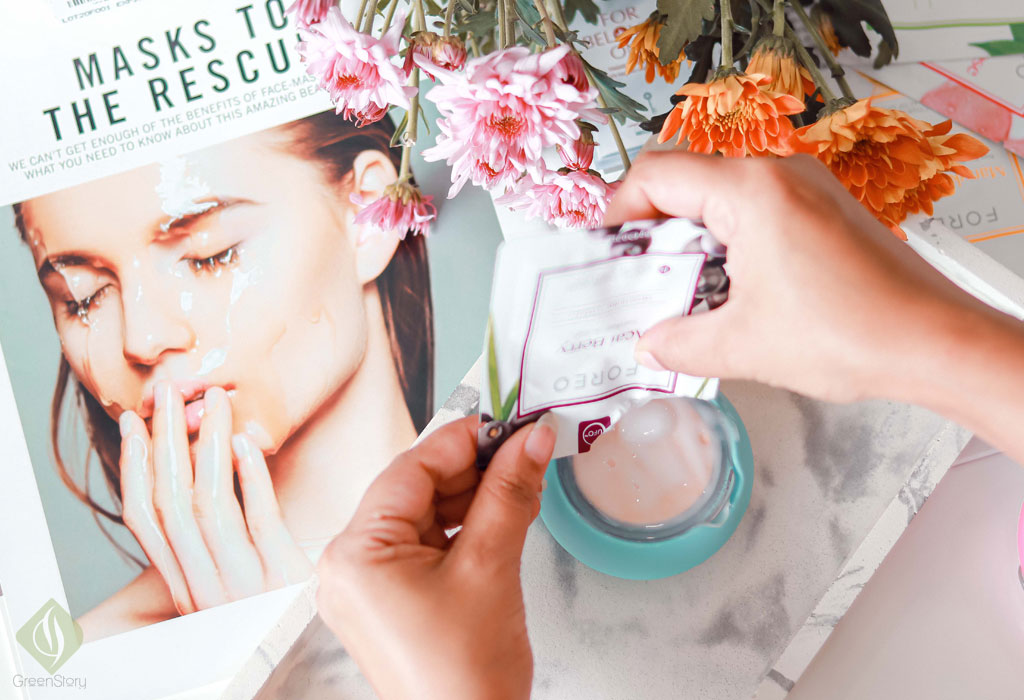 Yes. FOREO UFO 2 can be used without FOREO's mask. It's a user-friendly device and can be used alone without FOREO's activated mask. You can use your favorite regular sheet mask and glide the UFO device over it. However gliding UFO over a regular sheet mask is not as easy as it with FOREO's Activated masks because a regular mask won't stick to the place and it runs here and there when gliding the device on the face using a circular motion.
I, personally, prefer it with FOREO's Activated mask all the way.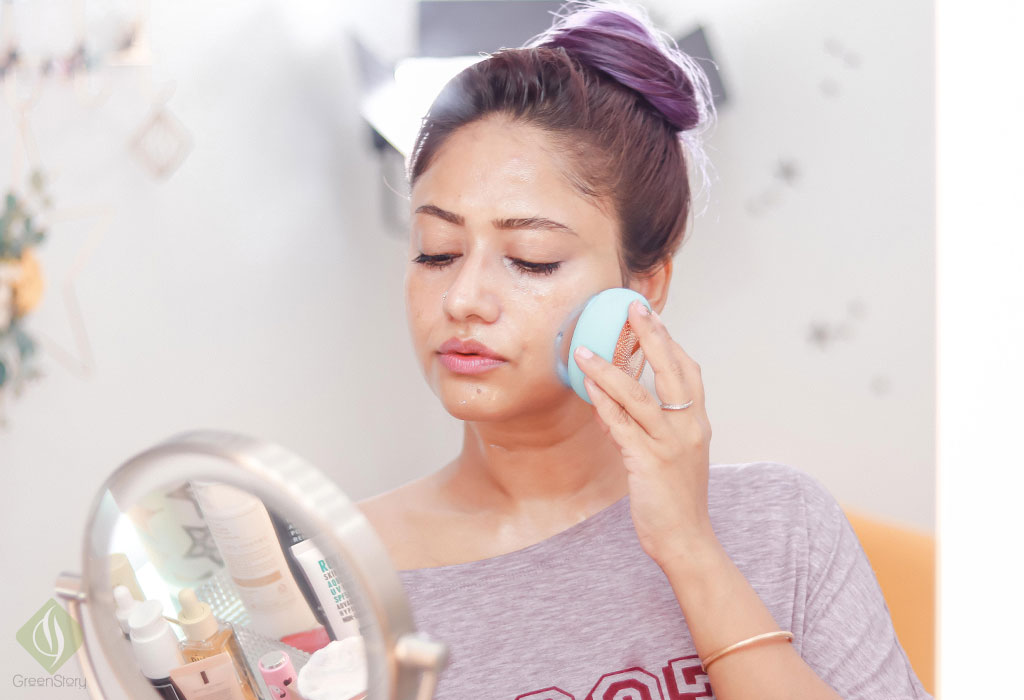 The UFO 2 device can be used without a mask at all. Sometimes I like to use my UFO 2 alone. I would apply my favorite serum and use a session of UFO 2 over it with Cryo-Therapy and Sonic Pulsation. The pulsation stimulates skin at the cellular level and helps the skin to get the maximum benefit from the skincare product. Plus the Cryo-Therapy reduces any puffiness or inflamed skin condition I might have, helps to minimize pores and it's extremely relaxing.
If you wondering about Thermo Therapy, I don't use that alone without an Activated mask. The heat feels a bit too much for my skin to use directly.
Can I use FOREO UFO 2 every day?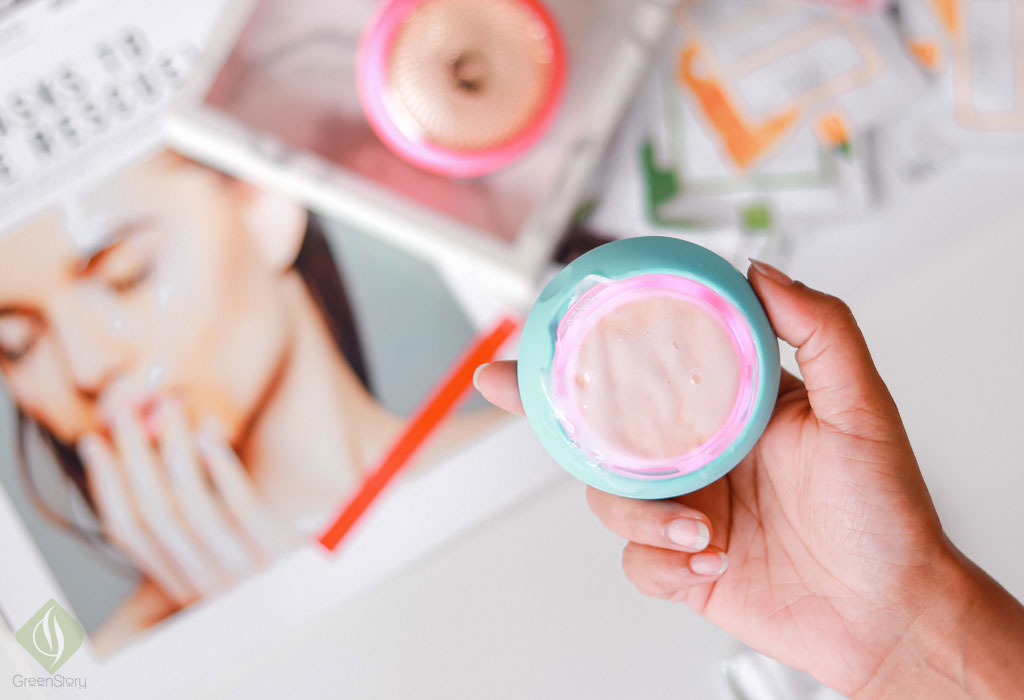 Yes, surely you can. FOREO UFO Smart Mask sessions can be done anytime you wish for and anywhere. It is that convenient as a sheet mask.
If you ask me, I usually give myself a FOREO UFO 2 masking session every other day (unless I forget) with the FOREO UFO Activated mask. Especially the vast range of UFO Activated masks makes them so much fun to use. I just grab one according to what my skin is needing for the day, pop on the UFO 2, connect with the app, and relax for the next 2 or 4 minutes.
Yes, I said 4 minutes because I mostly repeat the treatment because, firstly, it's never enough having that spa-like feeling. Secondly, every UFO Activated mask has so much serum in it to use up in just one session. I do it since I use my first UFO. Readout my experience with UFO original, click here.
Why Should You Upgrade – FOREO UFO vs FOREO UFO 2 in a gist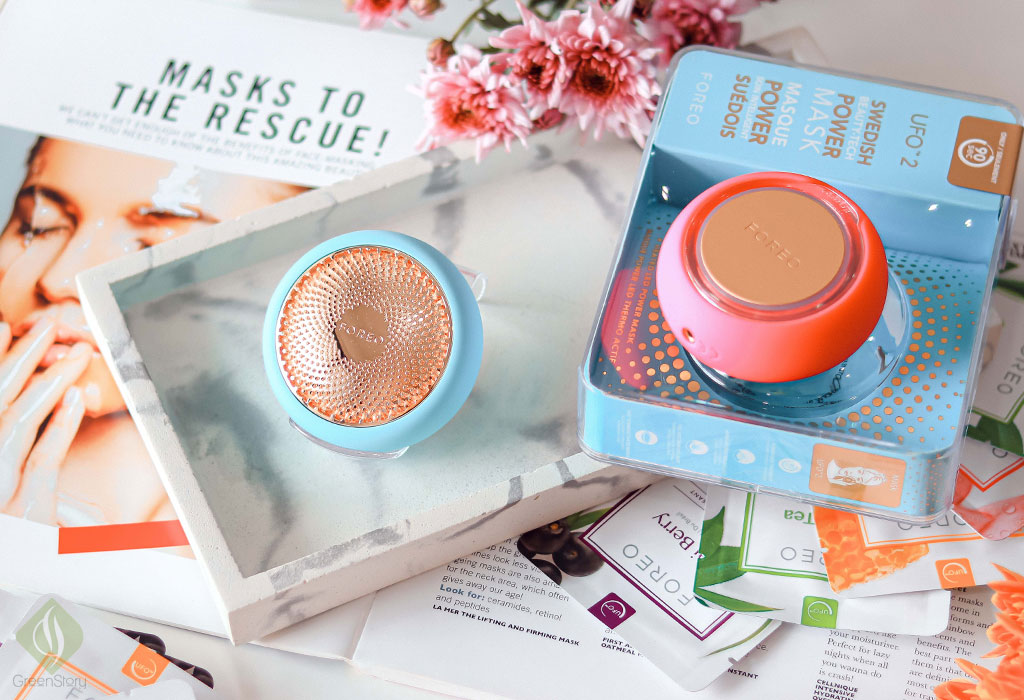 | FOREO UFO | FOREO UFO 2 |
| --- | --- |
| RM 920 | USD 199 | RM 1250 | USD 279 |
| Only 3 LED Light: RED, GREEN, and BLUE | Full Spectrum LED Lights: 8 Color with intensity customization |
| Thermo Therapy | Thermo Therapy: 5X faster Speed |
| Cryo-Therapy | Cryo-Therapy |
If you're thinking to get your first one, regardless of which one you choose, UFO or UFO 2 is an amazing beauty device to have in your skincare squad. It's a huge time saver considering a regular sheet mask plus mess-free. Not only that but having facilities to heat, cold, and LED light therapy within the face masking routine just by self at home is something advanced and luxurious.
I loved my UFO first version and, very honestly, I love having the upgrade, UFO 2, more. Upgrading to the UFO 2 gives me a feeling of freedom, the feeling of having wings (considering the full-spectrum LED light therapy).
Is it helpful to have the upgrade? Certainly. Is this worth it? I will leave that decision to you.
Nonetheless, For any gadget, if getting it for the first time, I wouldn't think twice but getting new technology. Then again, if you don't want to cut the wallet in full, with the UFO original you wouldn't miss much.
Still have questions in your mind about UFO devices? Feel free to drop me your thoughts in the comment below. I would be more than happy to answer you.
Also, don't forget to read my reviews on the other FOREO devices, who knows you might find just the right information you were looking to decide on the device.
*** This content is a collaboration with FOREO Malaysia. However, I've shared what I experienced as I experienced it.