This post has been quite an overdue. Let me apologize first because if you like this and want to grab one for yourself [damn!] its SOLD OUT already… phew! I got this Althea Box, named as Glitter Box, on hand just a few days before Christmas and didn't even get a chance to open it up in between all those holiday messes. Later before 31st, I started digging in and it took me this long to try out the whole Glitter Box and prepare a post for you!
Not my fault in a sense, all Althea box (specially curated by the Althea team back in Korea) are limited edition. Moreover, this boxes (previously reviewed Althea Life Proof Box) comes with all full-size product and so they get sold out on a whim. You gotta keep your eyes open on their website if you want to grab a super cool Althea Box that matches your taste.
[wp_ad_camp_3][/wp_ad_camp_3]
However, Let me give you guys an overview of the Althea Glitter box. It's a full-proof box for with all sparkly goodies in it. So you can get the product idea at least and get them individually if you desire.
Belleme Brown Smokey Palette: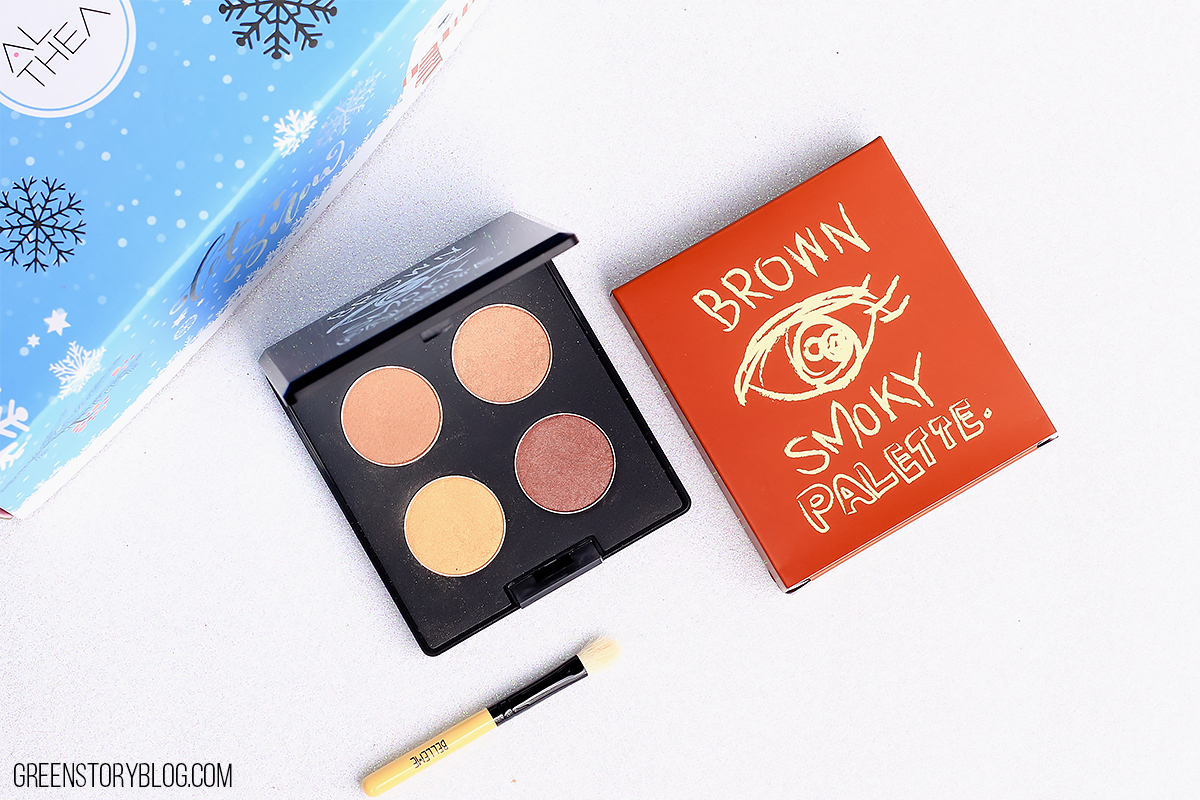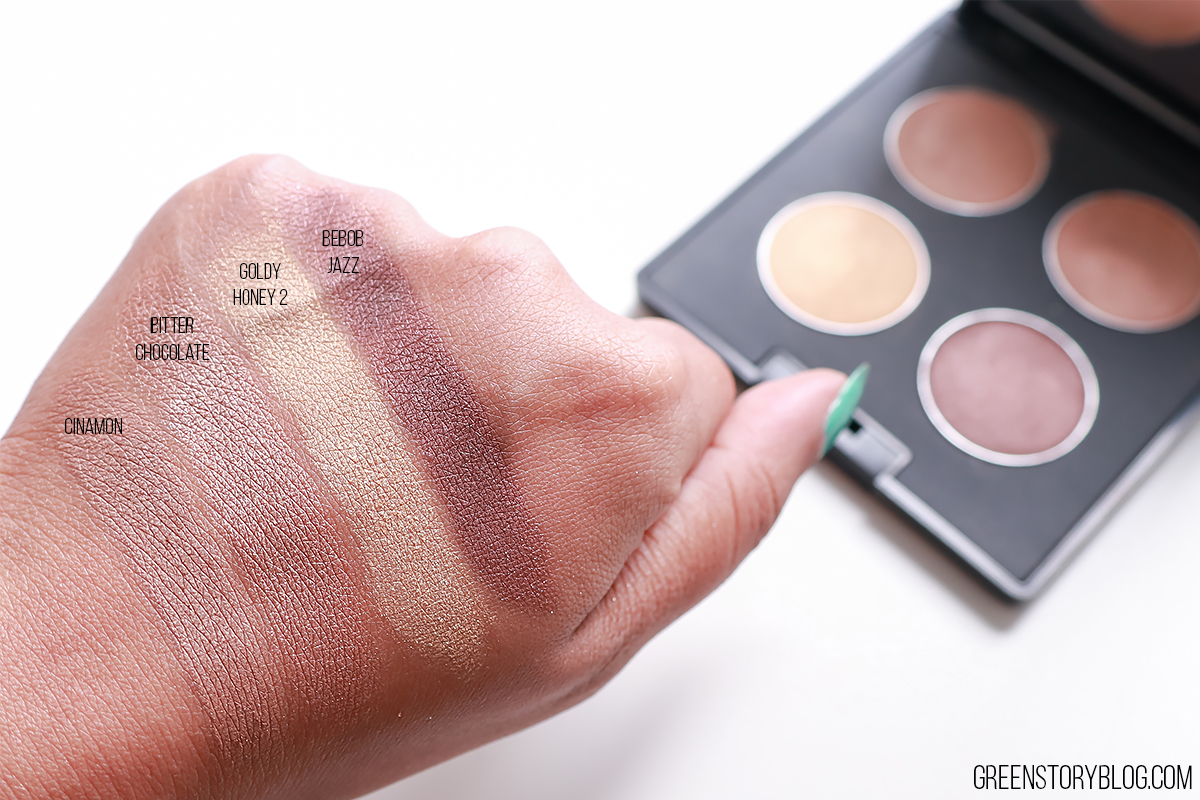 This is a quad with all brown hued satin/pearl finish shadows. Loved the creaminess and pigmentation of colors. The pans in this palette are in standard sizes like MAC or Makeup Geek Pan which means you're getting a lot of product. There is no matte shade in this palette but the shade Cinamon has the least of a pearly finish so you can easily use that on the crease. The shadows cause not fall out or so and with a primer (swatches above are without any primer) they stay put until you take them off. This palette has become a major love!
By the way, the Belleme shader brush you seeing in the picture doesn't come with the palette but it's and additional product of the Glitter Box.
Amiok Premium Eye Glow & Holika Holika Eye Liner: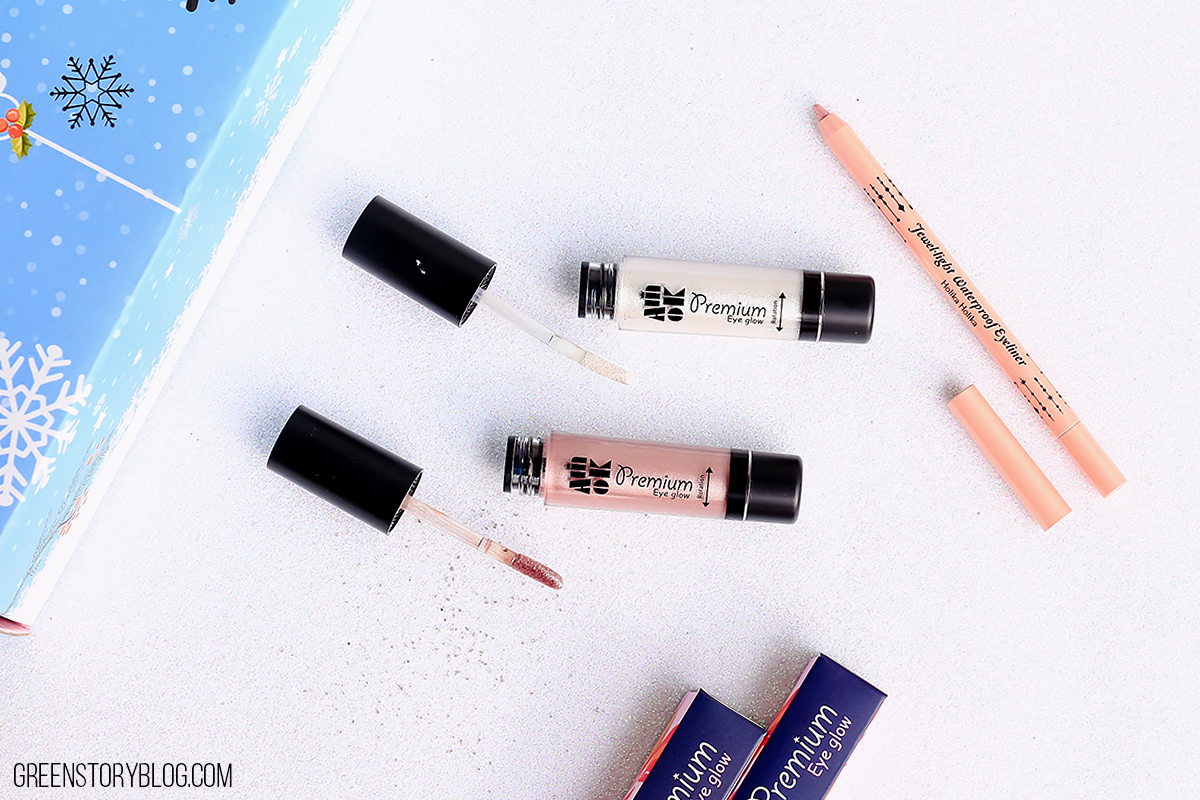 Amiok Premium Eye glow's are actually liquid glossy shadows. They dry out after a while and leaves a pearly finish. These are kinda metallic in a sense but not really that much of a shiny. When blended they loose their intensity which I didn't really like. I liked their bendability but would love them more if the opacity and shine were intact. However, they make a great eyeshadow base for your powder eyeshadow.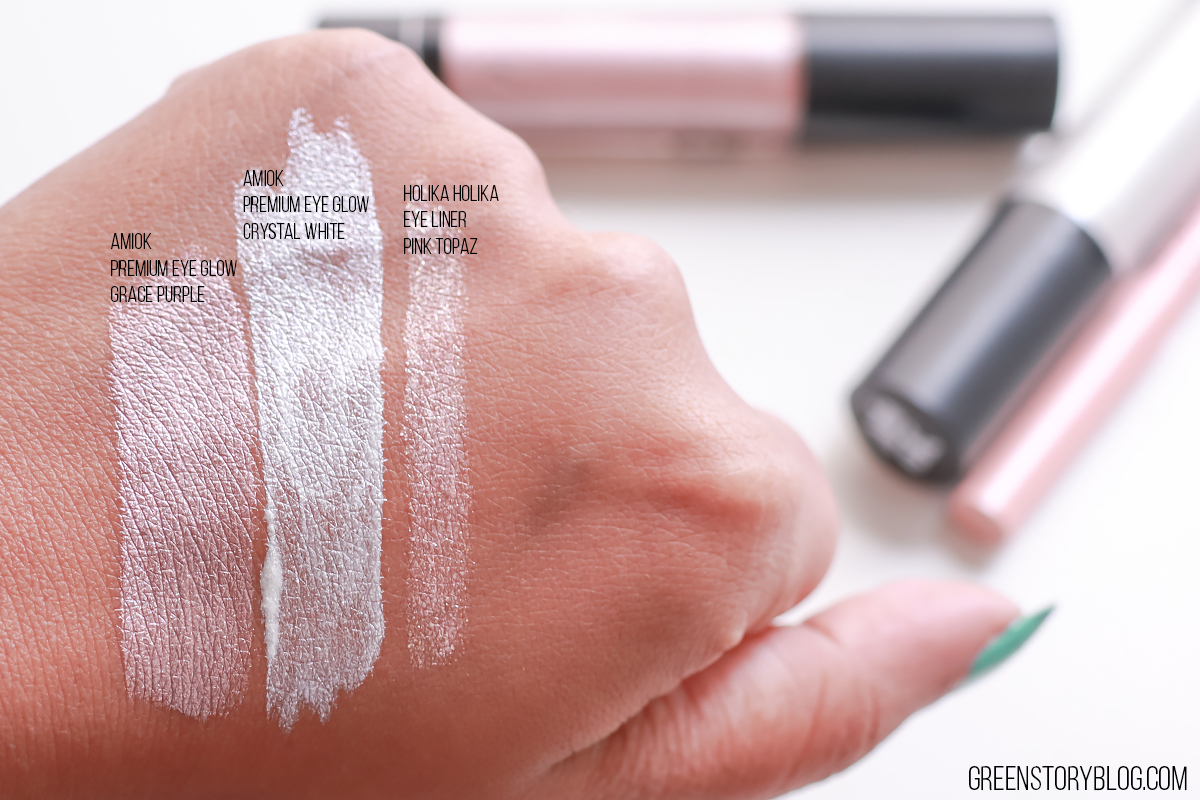 Holika Holika Jewel-light liner in pink topaz also has some glitter thingy in it. It is waterproof and smudge-proof. Applies very smoothly and gets smudge proof when dry. I like it both ways, for my water line and eyelid.
Aritaum Magic Contouring Highlighter | Glam: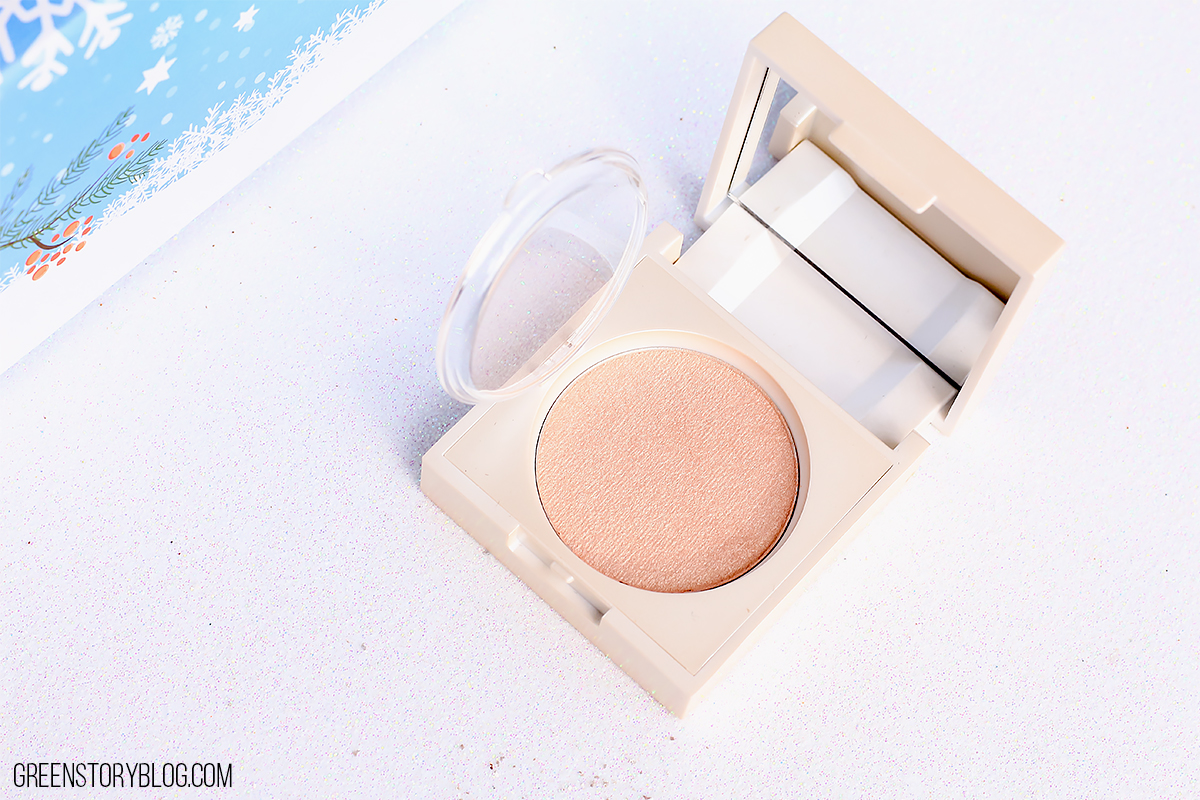 This highlighter is a gem and I literally failed to capture this smooth shine it gives. It has a peachy tone in it and so suitable for any skin tone. I was impressed seeing that it gives zero powderiness but the healthy glow on the skin. The packaging of this highlighter is also impressive. You get that high-quality feeling in it. There is also a brush comes with the highlighter but that is not much appropriate for a highlighter application. I would suggest using your own favorite highlighter brush.
Rire Eye Pigment: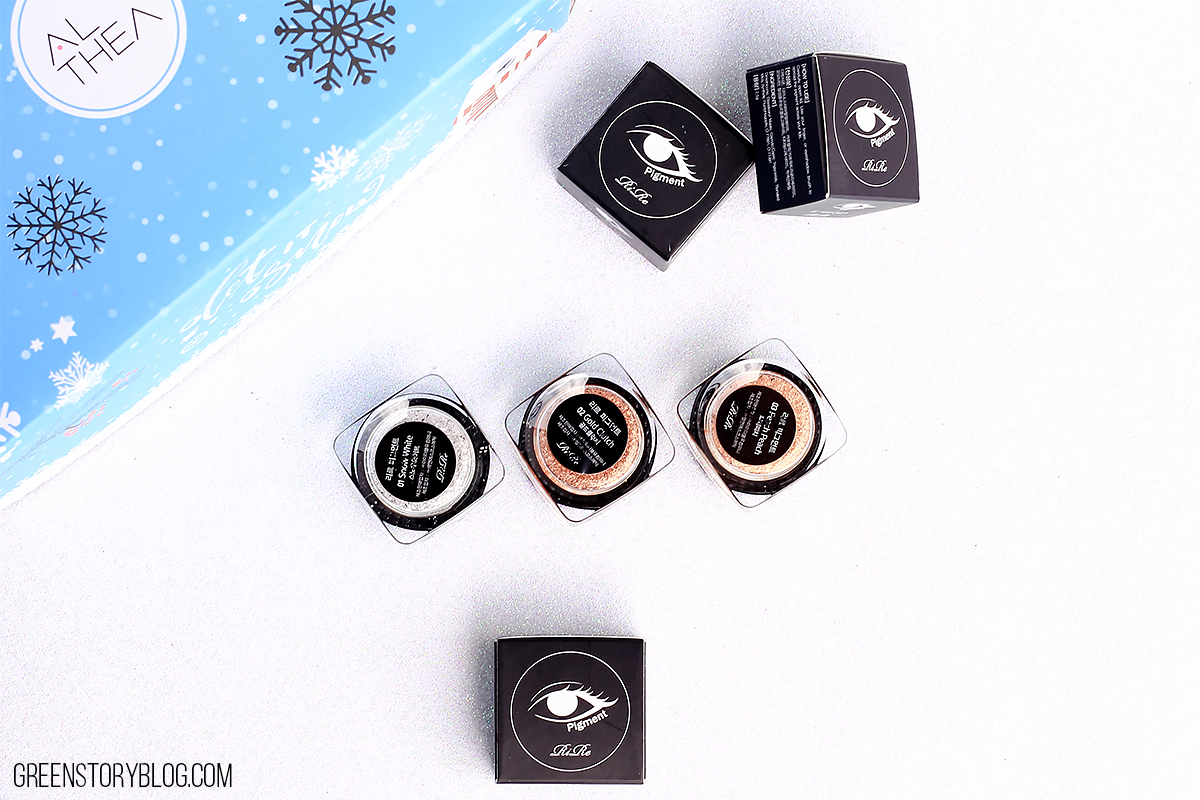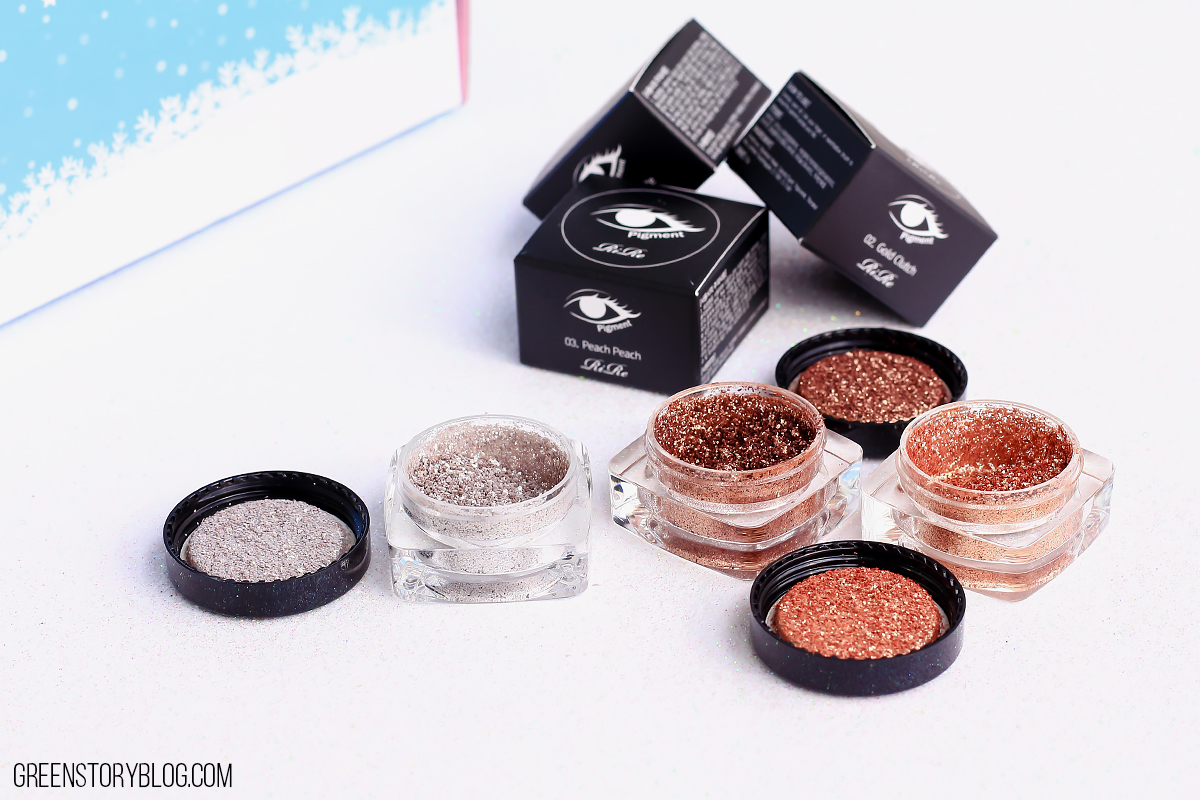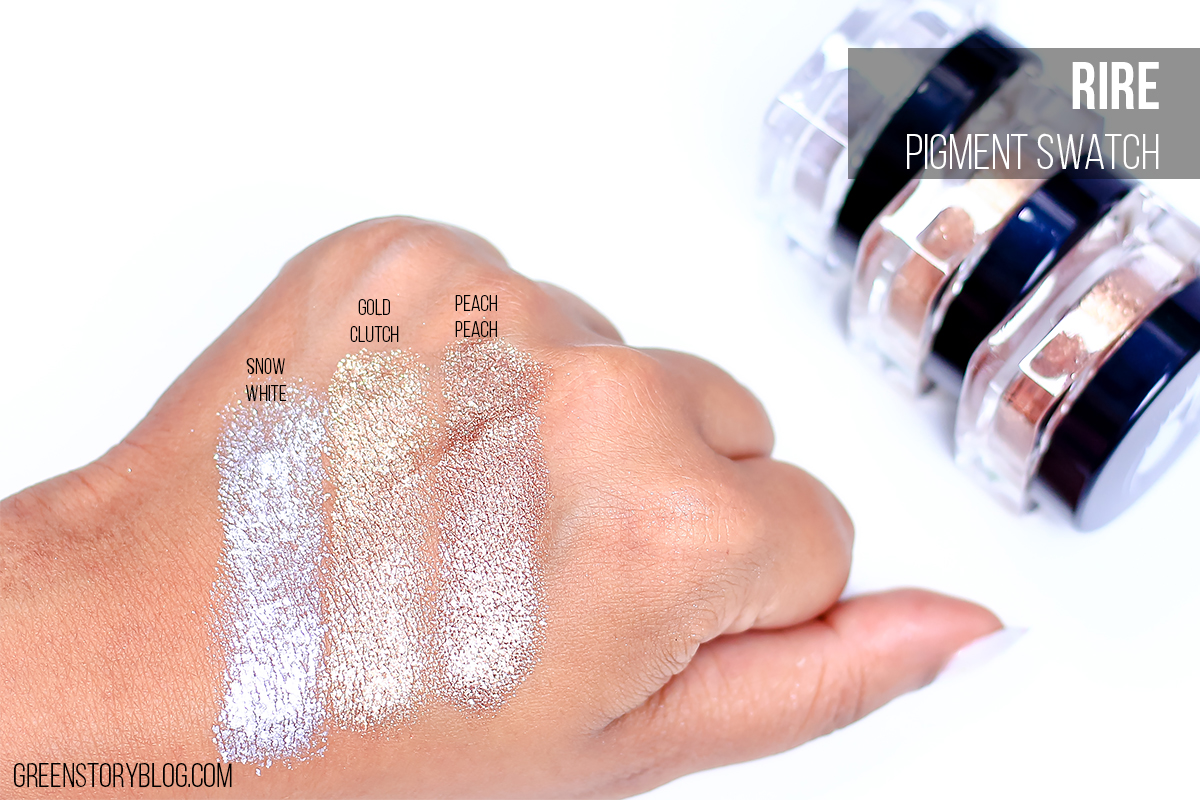 Three Rire Eye Pigment comes with the Glitter Box and the are the Star of the box in my opinion. The spark these pigments has will blind you for sure… just kidding, but you can guess what I mean right? Best part, these have some kinda creaminess in them so you don't need any glitter base or pigment base to stick them in your eyelid. You just need to tap them on your lid, they will be there and you're good to go. Girl if you love the sparkle you must try these out.
Dear Althea, please make them available in more colors 🙂
Innisfree Nail Sticker: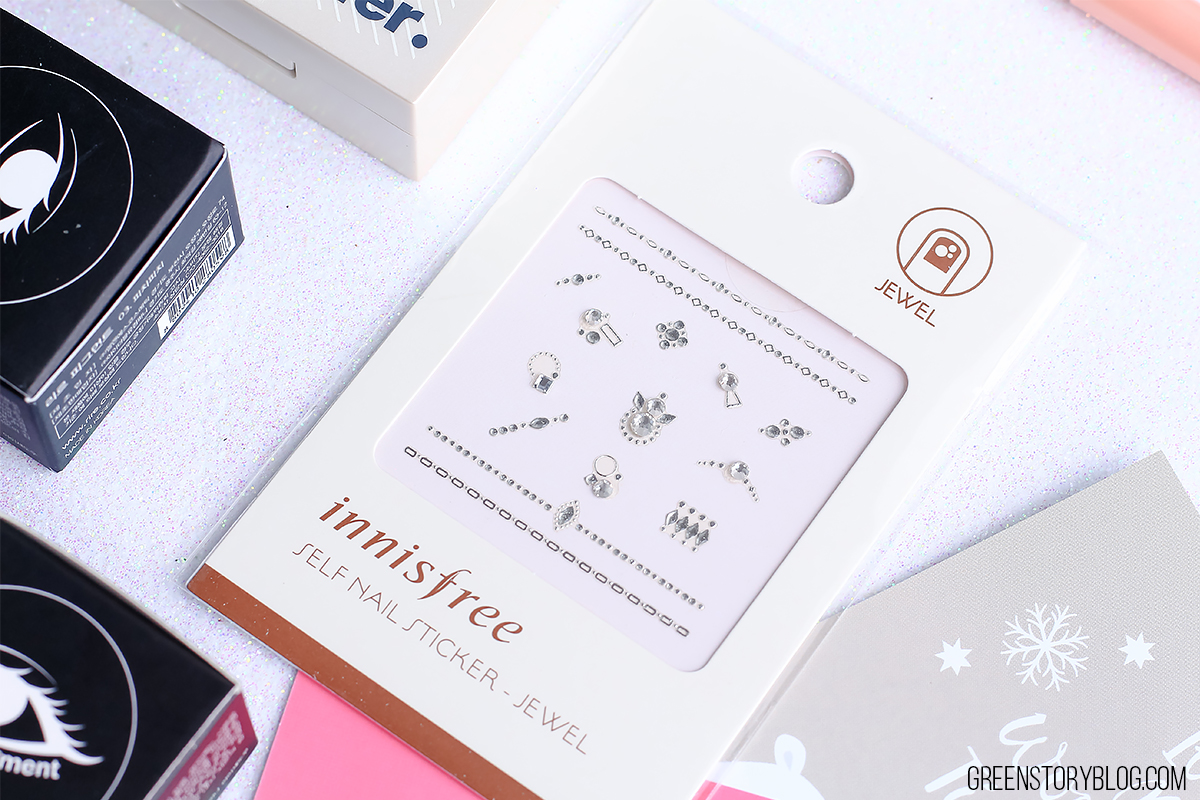 You've all the sparkly makeup on but your nails are flat, that doesn't look good right? It's great that Althea did remember our nails as well and added some bling to adorn them. I'm sure you know how easy it is to decorate nails with nail sticker. Pull and snap the sticker on the nails, apply your top coat and holla! you have your salon manicure at home!
[color-box]
Shopping Info:
Althea Glitter Box | RM121 | Shop Here
***Unlike the conventional beauty boxes where you have to subscribe (and pay), all Althea Box comes with no subscription fees and no surprises (hidden charge). Buy if you like what you see!
[/color-box]
***Althea Box was sent to me complimentary from Althea Malaysia for review purpose. However, all thoughts and opinions are 100% my own based on my own experience.
[signoff][/signoff]