I'm sure sometimes you do think of changing your hair color. Sometimes we all want to spice up our hair with a hot vibrant color! Needless to say, the whole world is now flooding with all rainbow hair fever. But, when we think of doing such bright hair there is the dark side of severe hail damage! No matter what you do your hair will be dead damaged afterward and recovering that is nearly impossible unless you cut off that part. However, we do go crazy on color without thinking of damage! After all, it's just hair and it will grow new eventually!
So a couple of months ago I did change my hair color into pink, not all of it but partially, (thanks from the heart to my hairstylist for such wise advice). Hence writing my experience to give you a hair color idea how you can also rock bright pink or any other color causing as less damage as possible.
[wp_ad_camp_4][/wp_ad_camp_4]
I went for a haircut but decided to go pink on the spot! I wanted the color in full hair or in highlighted part but my hairstylist Keith (who did my previous hair color with highlights) didn't allow me that. He said, "it won't look good to see all damaged hair in the top and you'll go mad, instead, keep it inside so you damaged part will not show much, but the color will spice up your look". I can't tell you enough how right he was!
So, for the base of pink color, I had to bleach my hair and it took three times of bleaching to get the blonde base as I have almost black hair naturally.
After bleaching, they applied pink color and kept it for around 20 minutes. Does this process call dip-dye? Maybe, I'm not sure.
So then I had my pink hair color done. I absolutely love the side-swiped touch of pink!
[wp_ad_camp_3][/wp_ad_camp_3]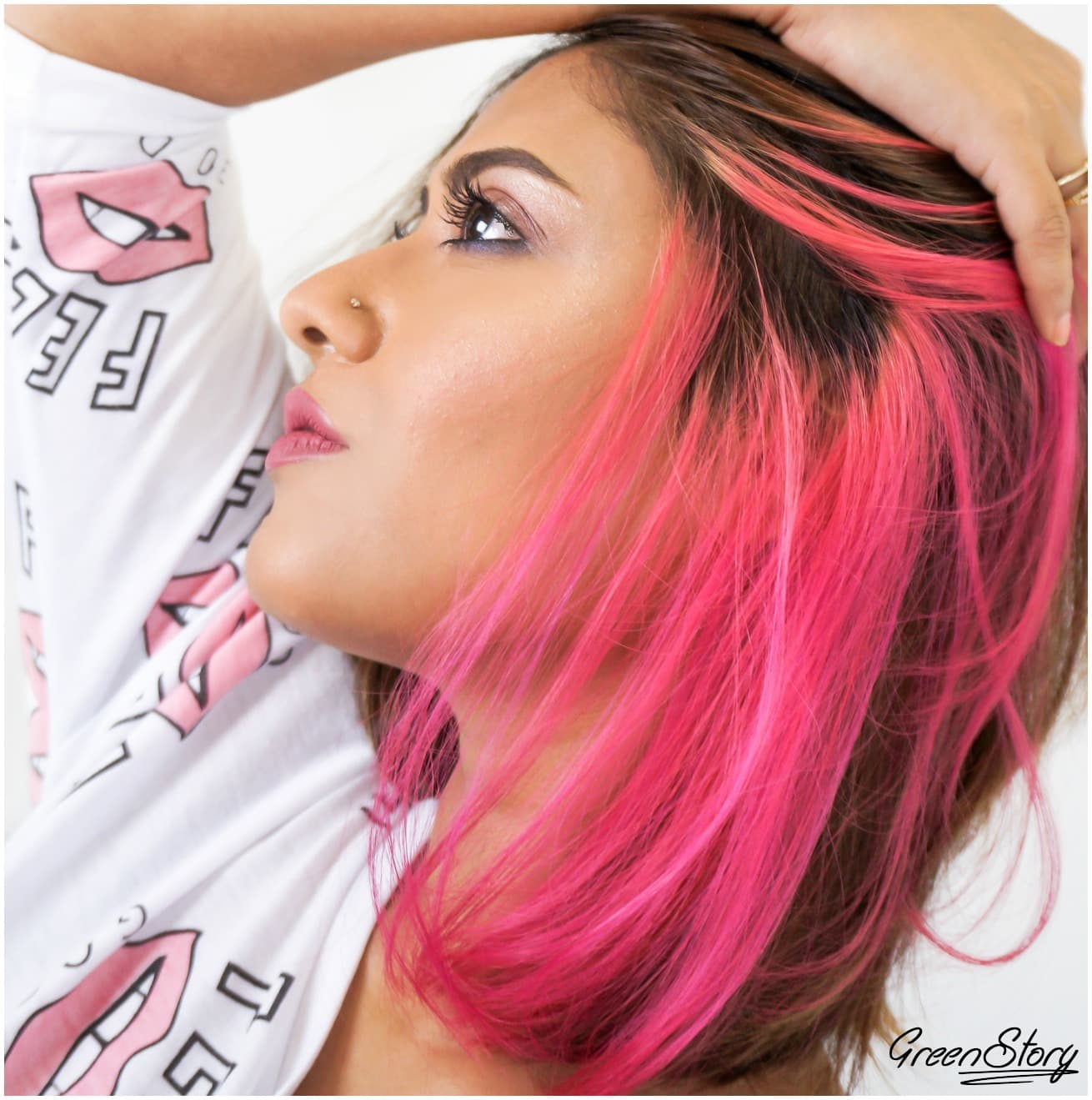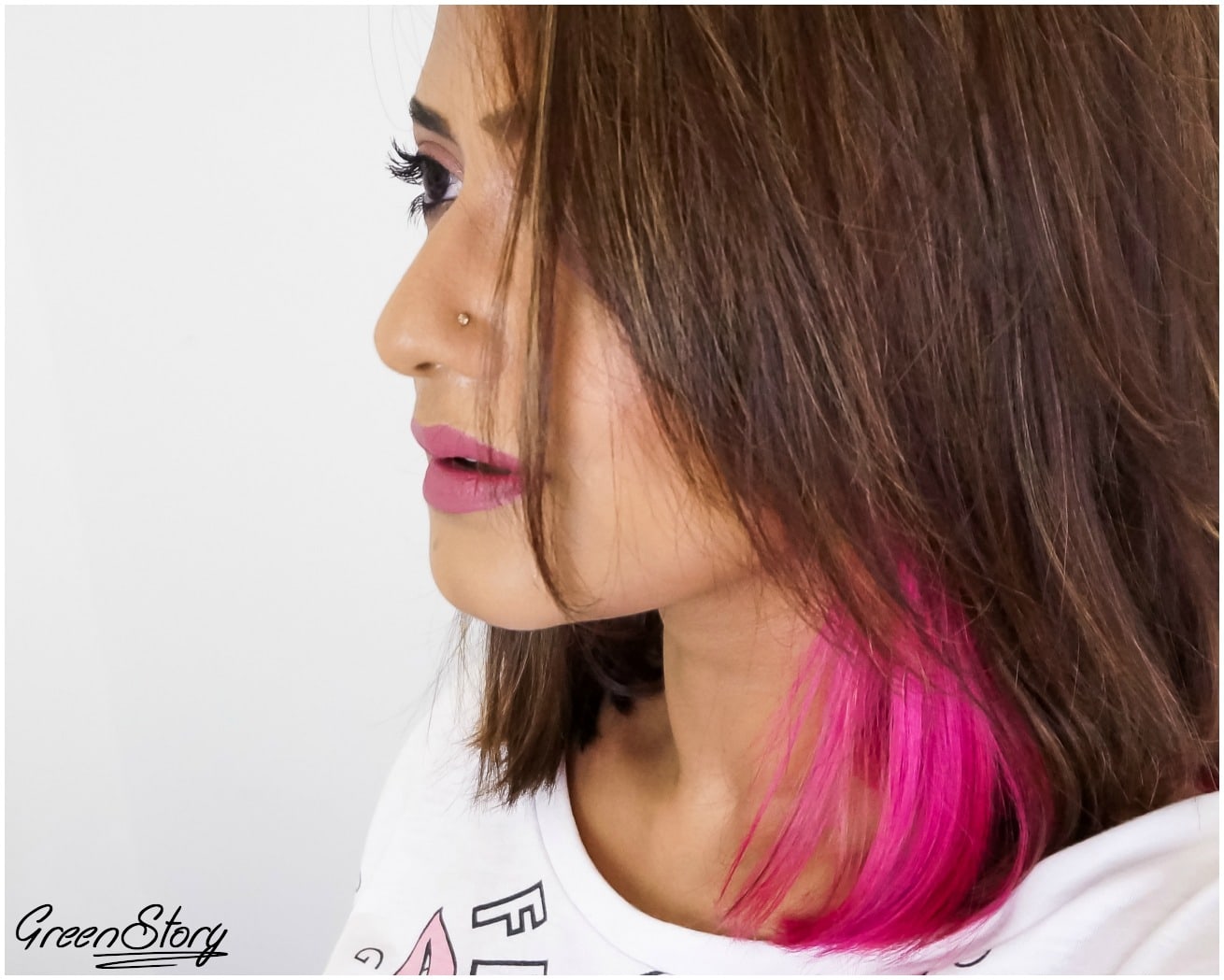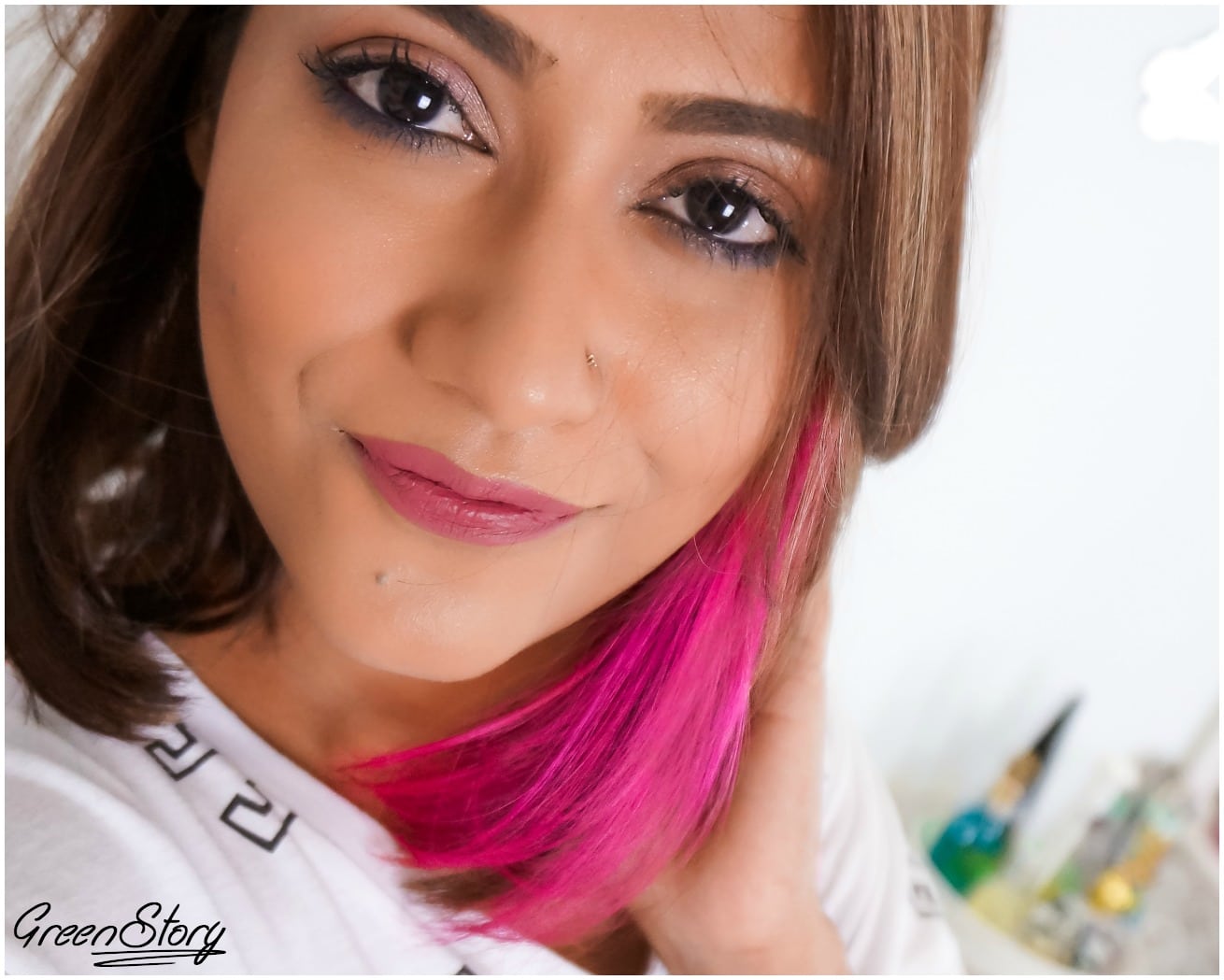 I was told this color will last 3-4 weeks but after two months I have the color almost intact (Keith and his team did indeed a good job). They also told me I can change the color of this part anytime easily to another vibrant color if I want as because this part is already bleached, I'll just have to remove the color and reapply another.
It's been two months rocking this pink hair color, who ever seen it so far loved it, specially they complimented about the idea of such hide-and-seek style 😉
What you think this hair color idea??? Love it or hate it??? Do share with me if you have any amazing hair color idea that you are rocking recently or planning to do soon!
And yes, if you are wondering about post-color care info then I mentioned a few in my previous post, read that out.
[signoff][/signoff]