If you're following me on my FB and IG then you must have noticed my excitement towards the Jimmy Choo and his exhibition (starting from today, 18th Oct"17) of Princess Diana shoes.
Just after my birth, I was named 'Diana' by my loving uncle (Brig Gen, Bangladesh Army). Needless to mention, he was under the influence of the majestic beauty of Her Highness. like all other men around the world. I talked with my uncle just after attending this press conference with Jimmy Choo about his 'Tribute to Diana' show. I was curious to know why my uncle named me so. He said, of course, every man in the world had Diana in there heart that time. Also, he joined the commission just the day I was borne. I'm also the first baby in my maternal family. For such very reasons, he named me with princes' name. However, after the death of the princess, he decided to discontinue it. Thus now I, obviously, known by a different name.
Initially, my fascination and interest grew about Diana because of the name. Since I know about her, no one is a princess to me but her. You won't believe, I use to collect her pictures and posted in my childhood. The craze I had for her, once upon a time, never had for even any alive celebrity. I simply love her. And so when I heard the news of 'My Tribute To Diana' exhibition by Jimmy Choo I got excited like a child. Because he is going to exhibit every shoe he made for Princess Diana and also the last uncollected pair of her.
In fact, the excitement about this exhibition is actually double to me. I think you can already guess that. no? Comm'n, who doesn't dream about a pair of Jimmy Choo and more specifically for that IDOINCHOO moment. I won't deny at the conference seeing the creator Dr. Jimmy Choo, was completely a fangirling session for me haha. Nonetheless, not only me but you might get to see him in person a well at the event, especially on the award ceremony day.
Enough of being personal and talking about my stories. I already had the luck of having a peak on Diana's last Shoe. I'm sure you wouldn't like to miss the chance to have a look either. Let me tell you about the actual event that is coming in your way this week.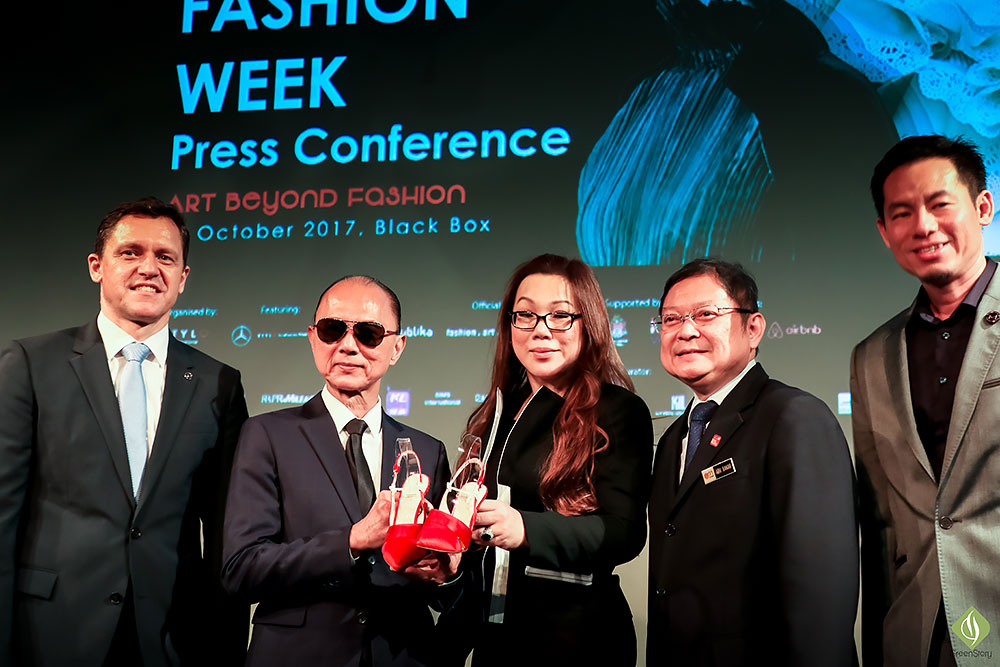 About Malaysia Fashion Week (MFW)
Malaysia Fashion Week (MWF) is a dedicated trade fashion event initiated by a government agency in partnership with the private sector and its multinational collaborators at an international level. The nation's largest lifestyle and fashion trade event is a collaborative effort between national trade promotion agency, Malaysia External Trade Development Corporation (MATRADE) and Malaysia's leading lifestyle fashion event organizer, STYLO International Sdn Bhd. MFW is supported by the Ministry of International Trade and Industry (MITI). The private sector's efficient, market-oriented approach coupled with the government's knowledge of local circumstances brings together the best in this partnership. This initiative creates opportunities for social and commercial innovation and opens doors to better engagement with designers, traders and buyers from all over the world. This year onward, STYLO International will be the sole organizer of the national events.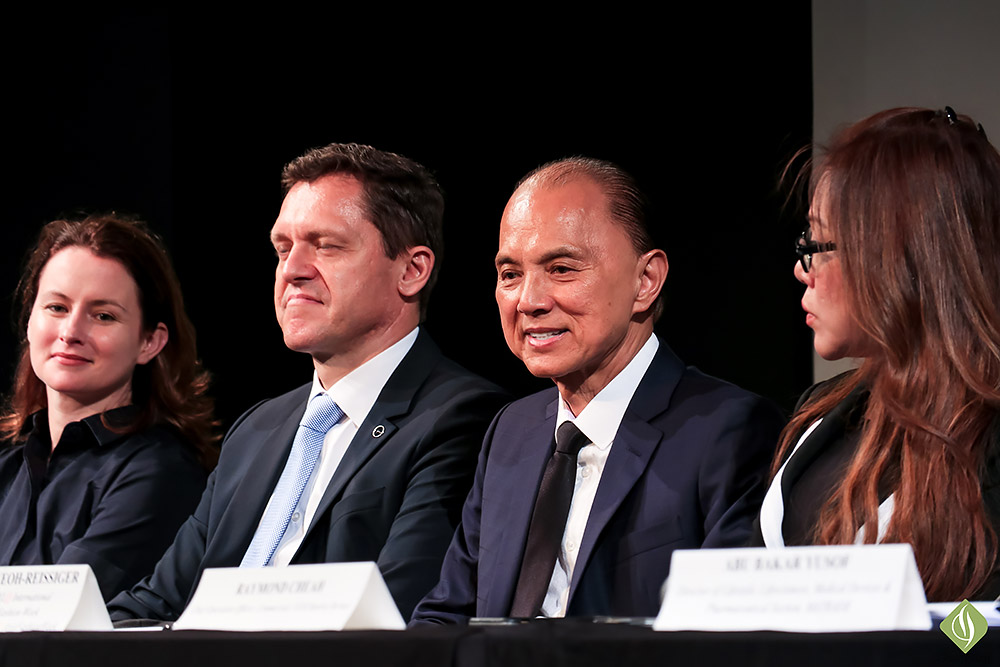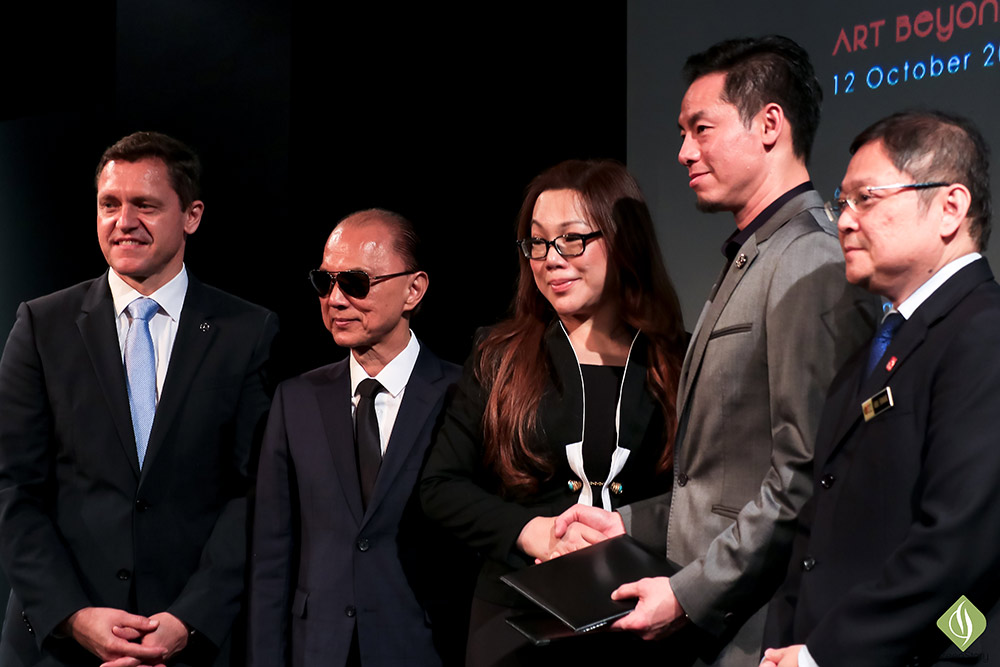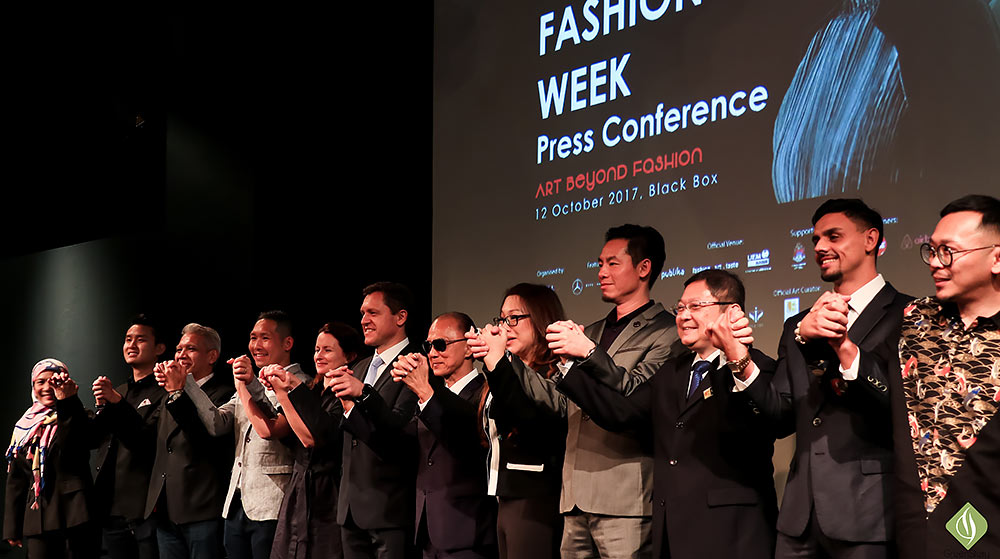 Last Thursday, 12 October'17 at Publika, in a press conference the opening of MFW was announced along with the signing ceremony with the partners and sponsors. Dato' Nancy Yeoh-Reissiger (President & CEO, STYLO International; Chairman, MFW '17 and Marcedes-Bens STYLO AsiaFashionWeek, Datuk Dr. Jimmy Choo (OBE; Honorary Advisor of MFW and MBSAFW), Dr. Claus Weidner (Chief Executive Officer & Precedent, Marcedes-Benz Malaysia), En. Abu Bakar Yusuf (Director of Lifestyle; Lifesciences, Medical Devices and Pharmaceutical Section, MATRADE), and Raymond Cheah (Chief Operating Officer; Commercial, UEM Sunrise Berhad) was there to announce the opening.
Details of MFW and Jimmy Choo's 'My Tribute to Diana' exhibition:
The Malaysia Fashion Week (MFW) is about to start its fourth edition from 18-22 October'17 at Publika. This year's theme is 'Art Beyond Fashion' – The Capsule Collection. Accordingly, this fourth edition of MFW will be a blend of art and fashion. Along with the star of the show – Jimmi Choo's "My Tribute to Diana" Gallery, there will be a large variety of fashion and lifestyle artsy displays, clusters, and galleries. Additionally, fashion shows by local and international designers, a special showcase of antique Mercedes-Benz cars and TIGA motorcycles, vintage Coca-Cola collectibles and many more activities.
The exhibition is open to both trade and public visitors. The Malaysia fashion week event will close with Jimmy Choo and MBSAFW Fashion Award ceremony.