Just in time when I was feeling that I need to change my pillows, I was approached by Origin Malaysia (very much known for Origin Mattress) to try out Origin Superior Coolmax Latex Pillow. I couldn't be more excited! After all Origin Pillows were also featured as one of The Best 8 Pillows In Singapore.
So yep, I was more than ready to be slept with!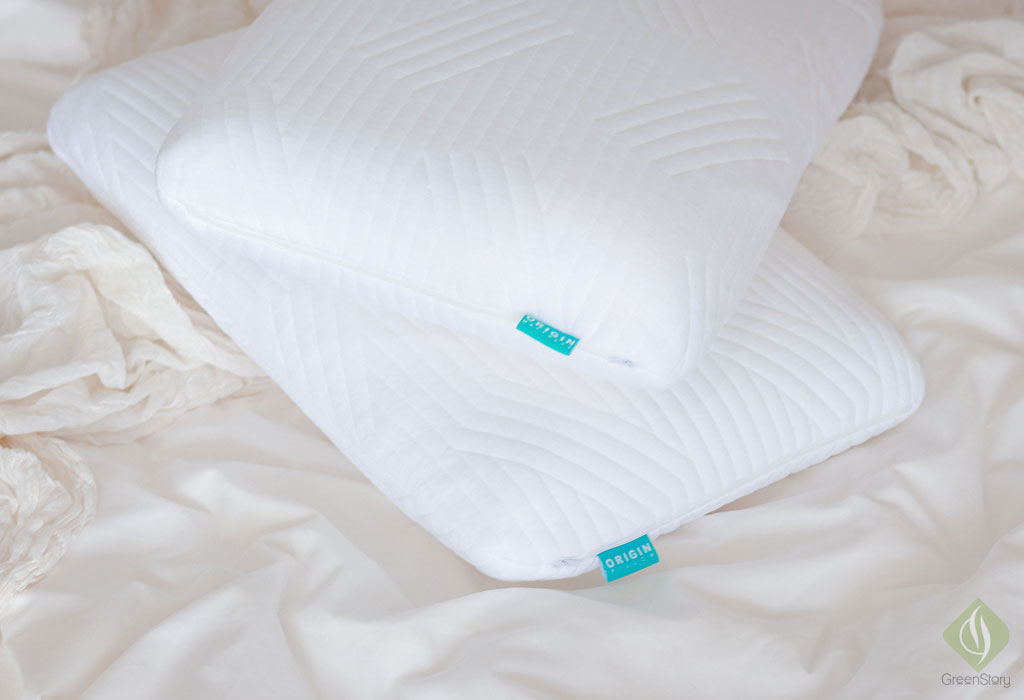 Are you wondering what is Origin Latex pillow made of?
It's made of Natural Latex and Coolmax(patented by Origin Mattress) Cooling Gel.
However, I found this written in the box…
"Origin Cooling Gel Ventilated Memory Foam 
- Hypercool cooling technology provides best in class cooling with super-efficient heat dissipation in high-density, high rebound memory foam."
mentioned writing above in the pillow box left me with a perplexed mind if the pillow is a latex pillow or a memory foam pillow? Or something just in between?
No, I won't be going deep discussing the latex material and how it works. I'll leave it to you to research.
Just to let you know a memory foam material and a latex material are not the same. The memory foam material is more on the softer side and can hold the shape of your head where latex pillows will feel firmer and can't hold a shape.
Yet the latex pillows are more durable, hypoallergenic, and provides more sleep support. Usually, latex pillows have air pockets to keep the air flowing which helps to keep the pillow relatively cool.
So that the Origin Superior Coolmax Latex Pillows are.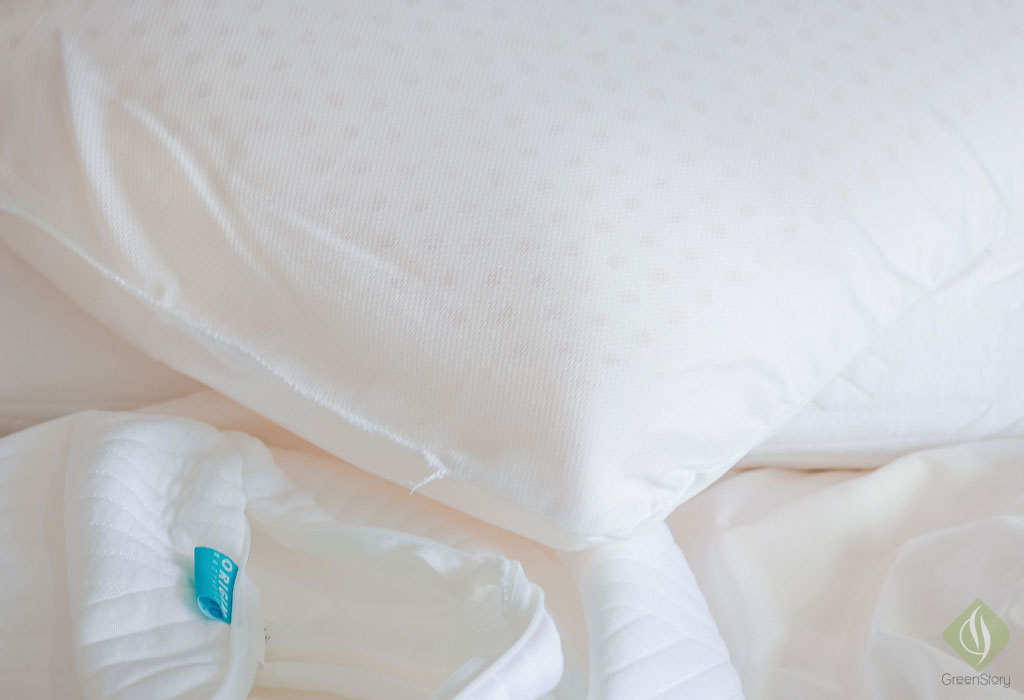 The Origin Superior Coolmax Latex Pillow claims to give the best head support while also keeps the airflow going which makes it very much suitable for hot a humid climates.
Something to love is Origin Pillows removable Tencel Fabric Pillow Cover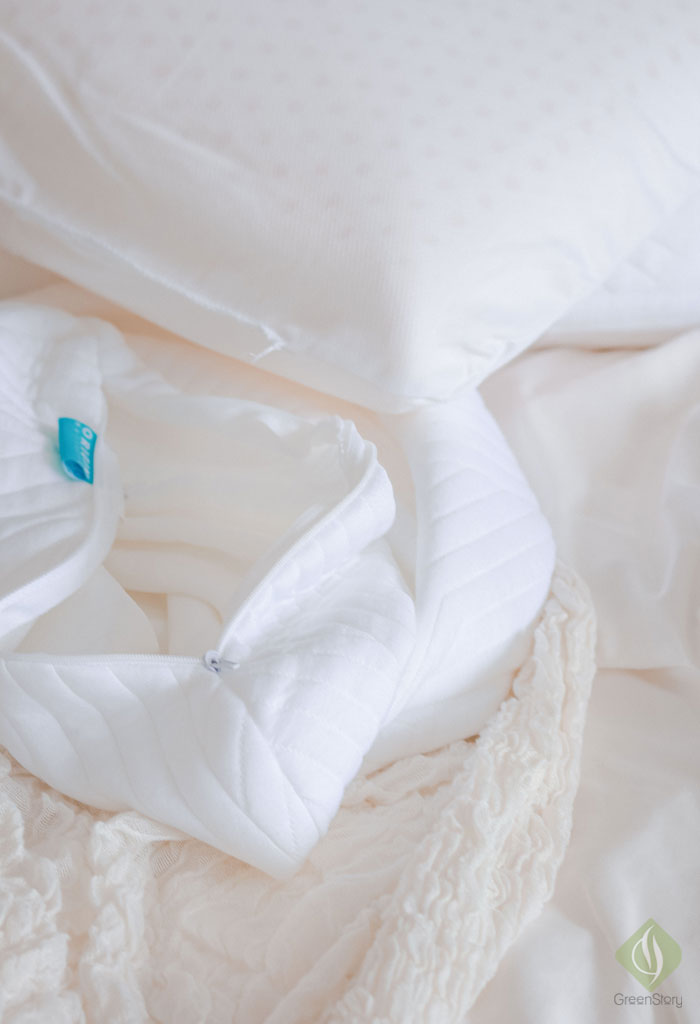 The latex pillow has an inner cover (as shown in the picture). On top, it also comes with a removable Tencel fabric pillow cover that feels luxurious. The cover is machine washable which makes life worry-free, at least for me!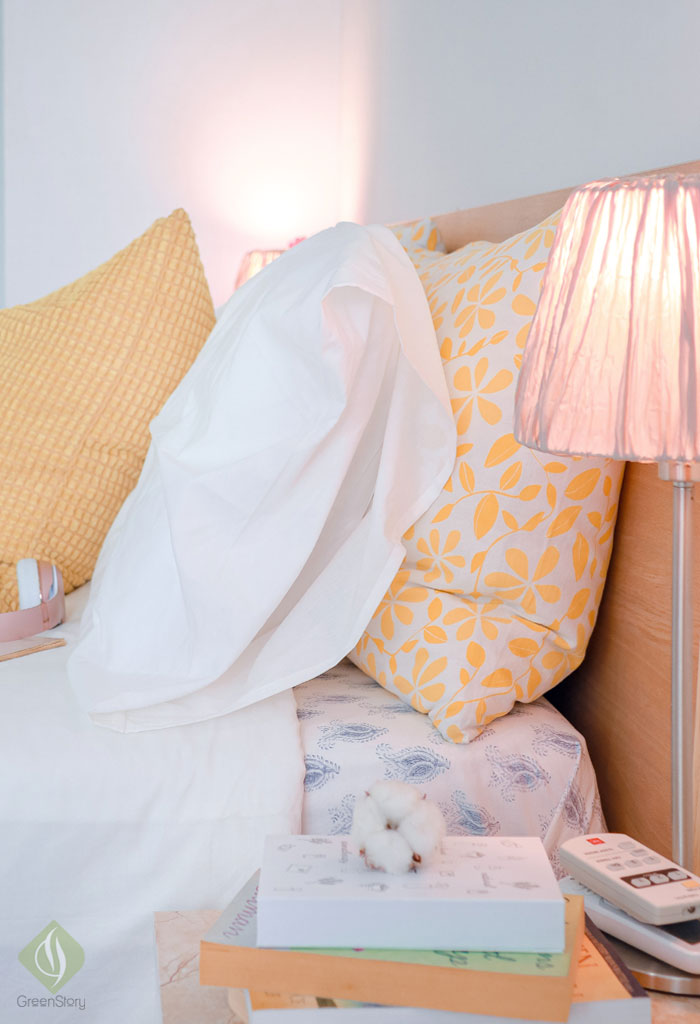 However, you may want to keep a note that these pillows are a bit shorter in length than a regular pillow.
Don't be surprised if your favorite pillow cover is not fitting right. In my case, it's the white covered pillow you seeing in the picture.
I'm a feather pillow user, duck feather to be exact, and for years. I need my head to sink right in when I put my head on the pillow. I like my pillows soft, very soft, and as light as feather.
Even so, feather pillows are not much durable, you'll know it if you've experienced that.
My son uses a memory foam pillow which I've tried out already. When I thought to change my pillow for this year I was in a latex pillow vs memory foam pillow dilemma for quite some time. But then (this opportunity of trying out a latex pillow came in front) I thought, it is definitely the latex pillow this time.
My Sleeping Experience with Origin Latex Pillow: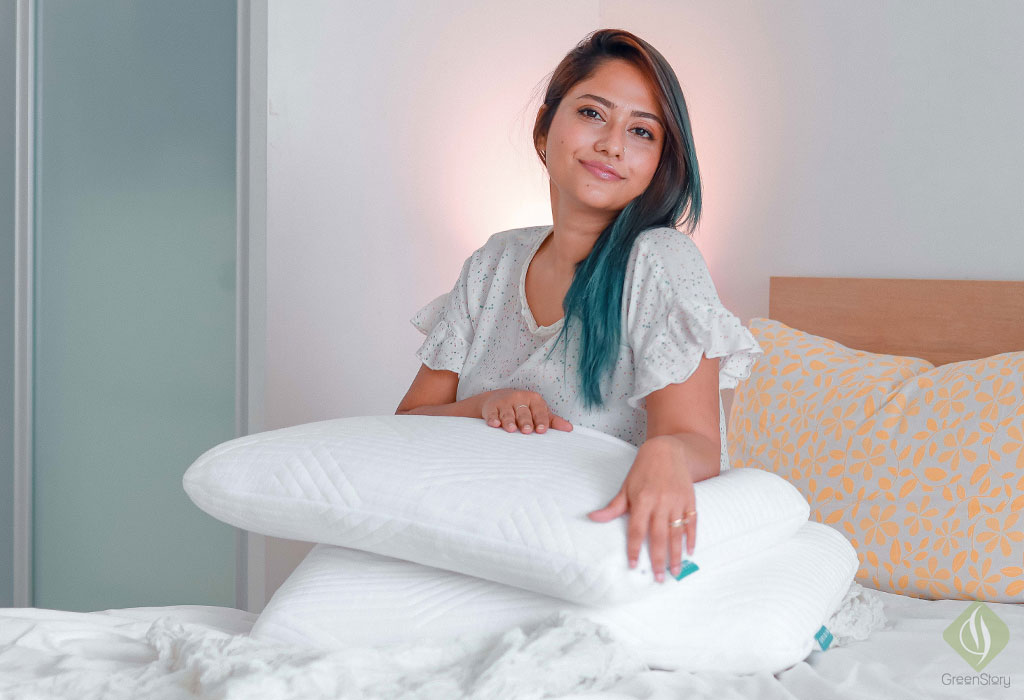 This Superior Coolmax Latex Pillow by Origin Malaysia looks and feels luxurious. As the latex criteria go, it's on the firmer side. On a very firm and heavy side. Especially when I'm a feather pillow user I can feel the firmness for real. Yes, I'm being bluntly honest.
On the first day, My day time went relaxing with spa at home, some reading time lying on Origin Latex Pillow. I didn't realize the firmness much. Then the night came and the next morning, I realized that my night wasn't much nice!
Don't get it wrong. It was not the pillow but my habit with a feather pillow.
It's been three+ weeks until today I was giving the Origin pillow a good try. Now the firmness of the latex feels fine to me. Origin latex pillow does hug the curve of my head and neck yet, just as much as it suppose to be.
How cooling the Origin Pillow is?
– can't really answer this question. The running aircon over my head doesn't make things hot around my room.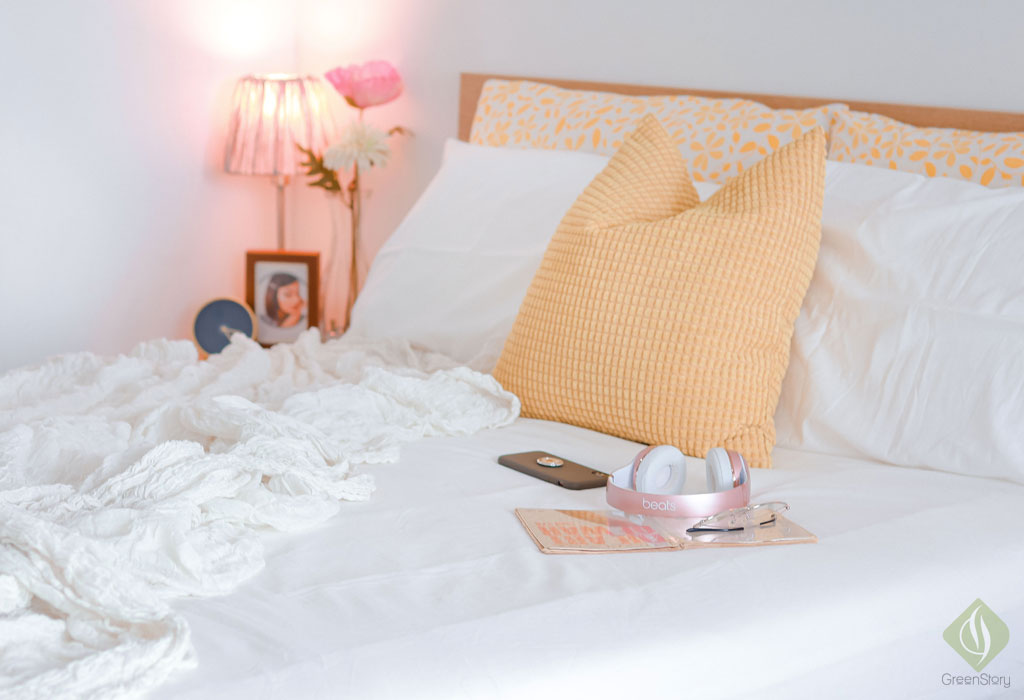 To conclude my experience with Origin Pillow,
This is a nice pillow if you're looking for a firm kinda pillow, a latex pillow. If you're a soft pillow user like me then it might be difficult to adopt a latex pillow just as it was for me at the beginning. Nonetheless you'll get use to just as I did.
Those of you like a firmer pillow already, I bet, you're going to fall in love with Origin Latex pillow just instantly,.
The price tag is a tad hefty so yes, keep the investment term in mind.
About Origin Malaysia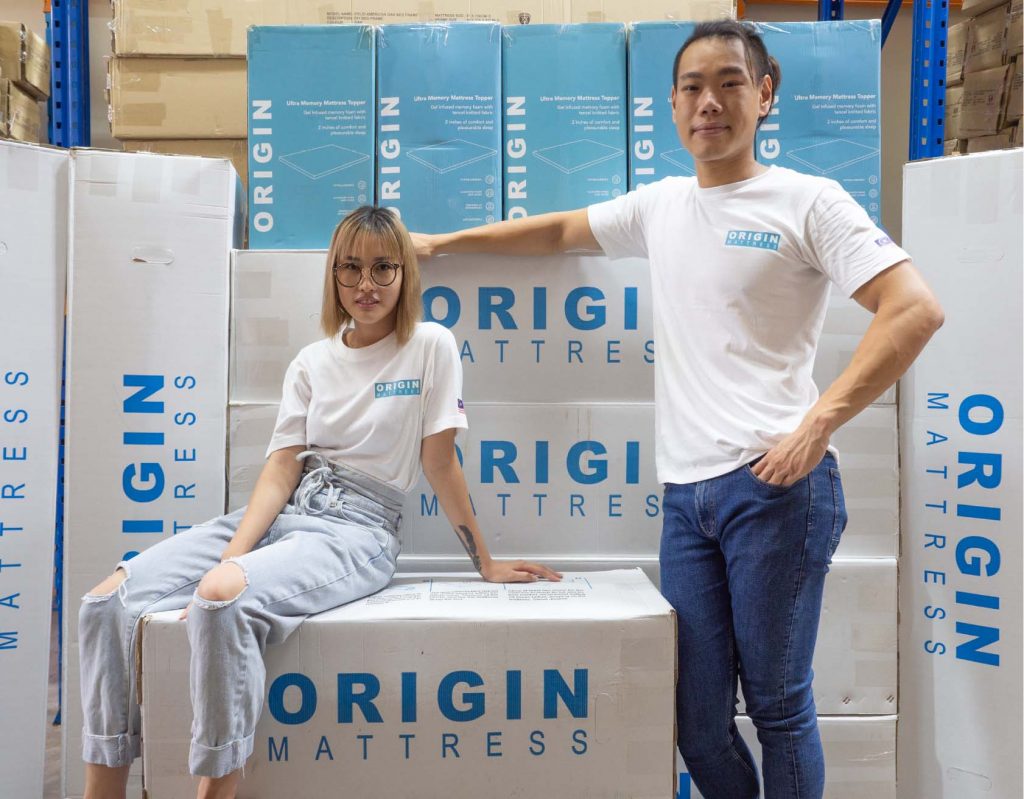 Origin Malaysia is founded by the duo, Shaun and Gee (picture above). They started Origin Mattress aiming to provide more comfortable sleep at lower prices. Origin founders worked hard in their R&D to create the optimum sleeping essentials. Because they claim to understand that a pillow or a mattress, it's always a long-term investment.
Their products, Origin Pillow Or Origin Mattress, are Designed in Germany, however, made in Malaysia.
*** This content is a collaboration with Origin Mattress Malaysia, however, I've shared what I experienced as I experienced it.