Did you know that Earlier this month Kiehl's Malaysia opened up for online shopping? This 165year old, Made in USA brand is one of my Favourite when it comes to skincare because of their naturally derived ingredients list. From cleanser to targeted treatment to Eau De Toilette, everything you'll find under Kiehl's umbrella along with hair care and men's skincare product. Their recycling program is also impressive if you care for nature. I was happy to see that they spreading their web-wing in Malaysia as well. Which means from now we can have our favorite Kiehl's product delivered at home, YAY! …and I just had my first Kiehl's Online shopping from their brand new shopping portal. Obviously, you can guess, this article is all about my shopping experience with Kiehl's Online.
My Kiehl's Online Shopping Experience: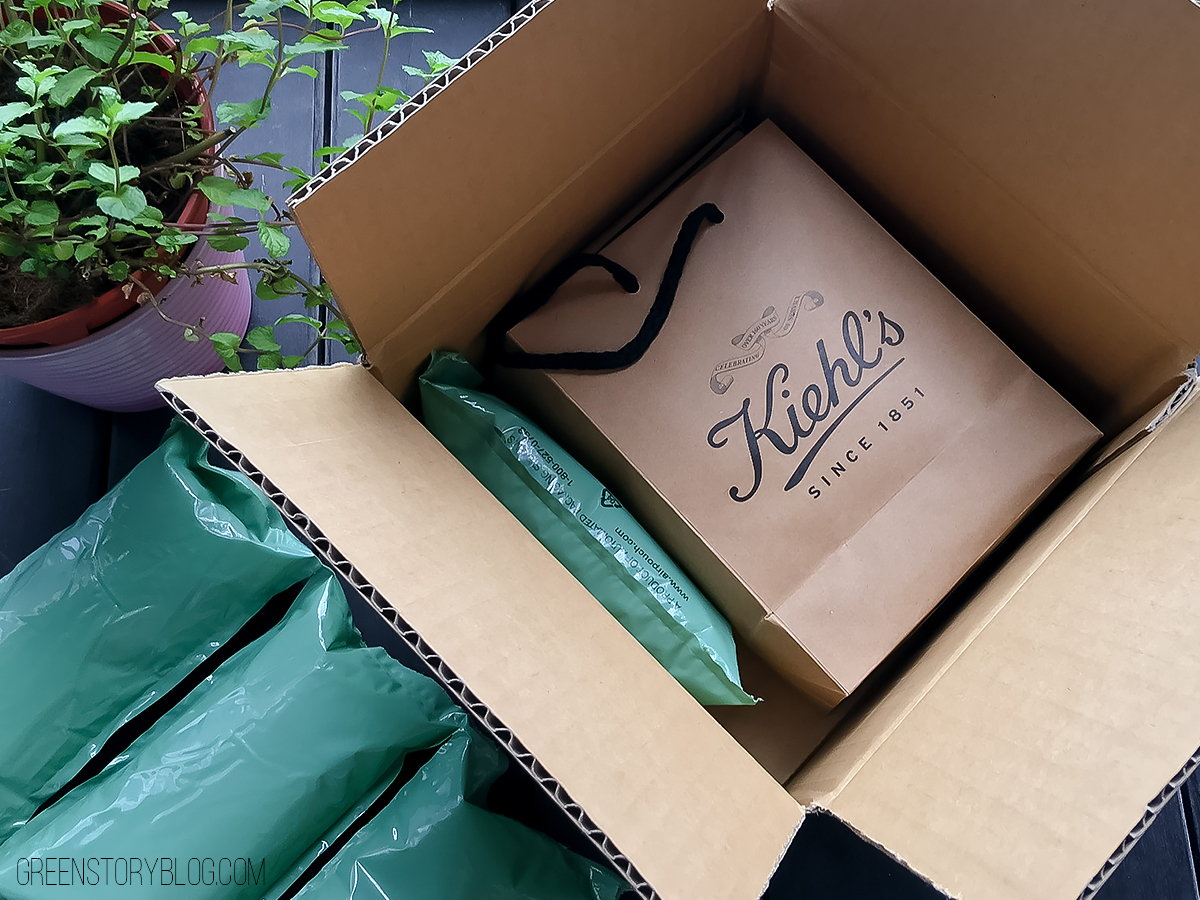 The brand new site is fairly easy to use and just alike Kiehl's USA (not every product is available in Malaysia Kiehl's Site). I placed my order in 4th October (Tuesday) and got my product delivered 10th October (Monday morning). Although, I expected my delivery before the weekend but it's ok, It was within the mentioned delivery time. The good part, their shipping cost is affordable [RM12] as well. The Best part, you get a free shipping with an order of RM250 or more.
My order wasn't that big but the box they came in was huge! Secured inside with air bags and then wrapped individually (picture above) with bubble wraps. Ah, Kiehl's you did put a lot of effort sending them safely to me and I truly appreciate that 🙂
Let me give you a short intro of the products I got…
[wp_ad_camp_3][/wp_ad_camp_3]
Cilantro & Orange Extract Pollutant Defending Masque | RM 138.00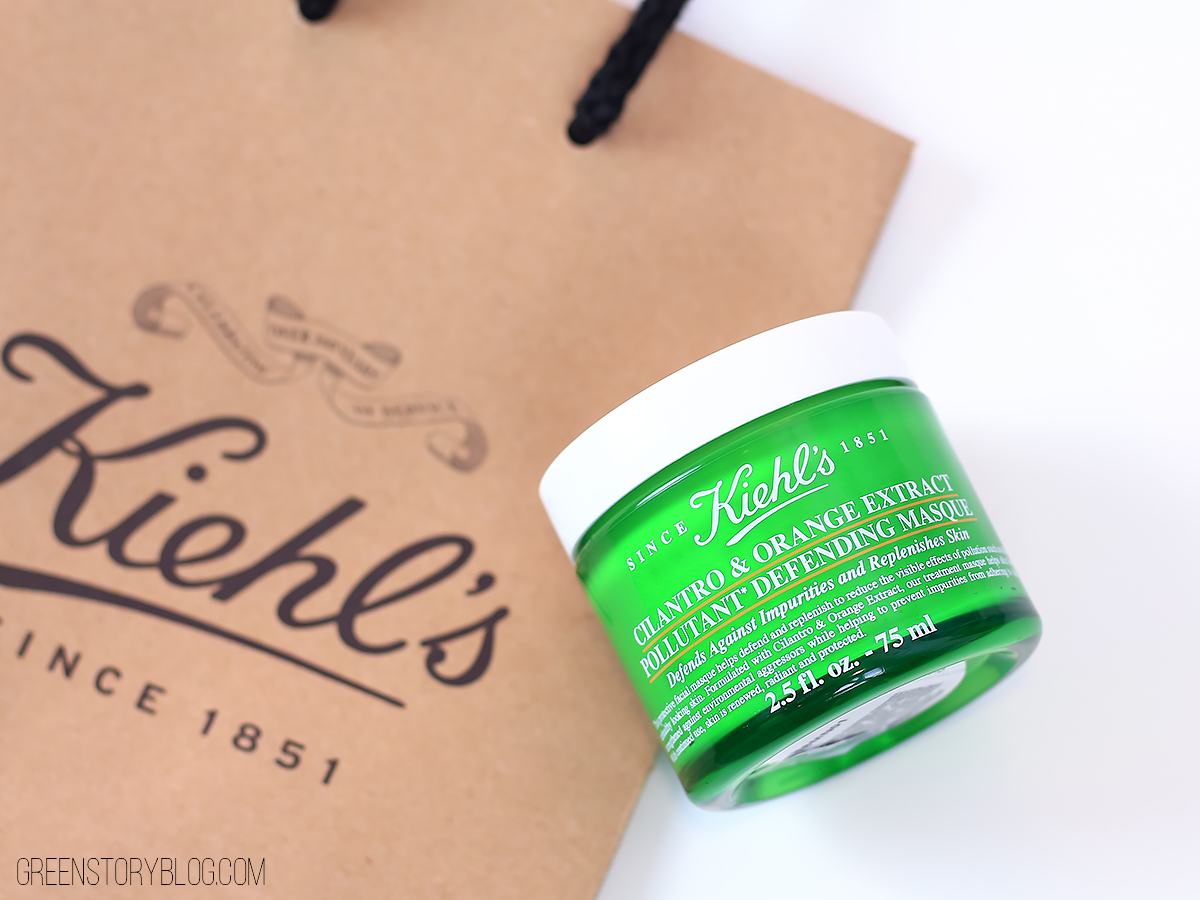 I've been using the Turmeric Masque for a couple of months now and love that. This Cilantro and the Turmeric Masque launched in the market together, I was keen trying this out as well so bought it finally. This is a creamy mask with a strong minty scent and sensation, claims to defendimpuritiess.
Sunflower Color Preserving Deep Recovery Pak | RM 111.00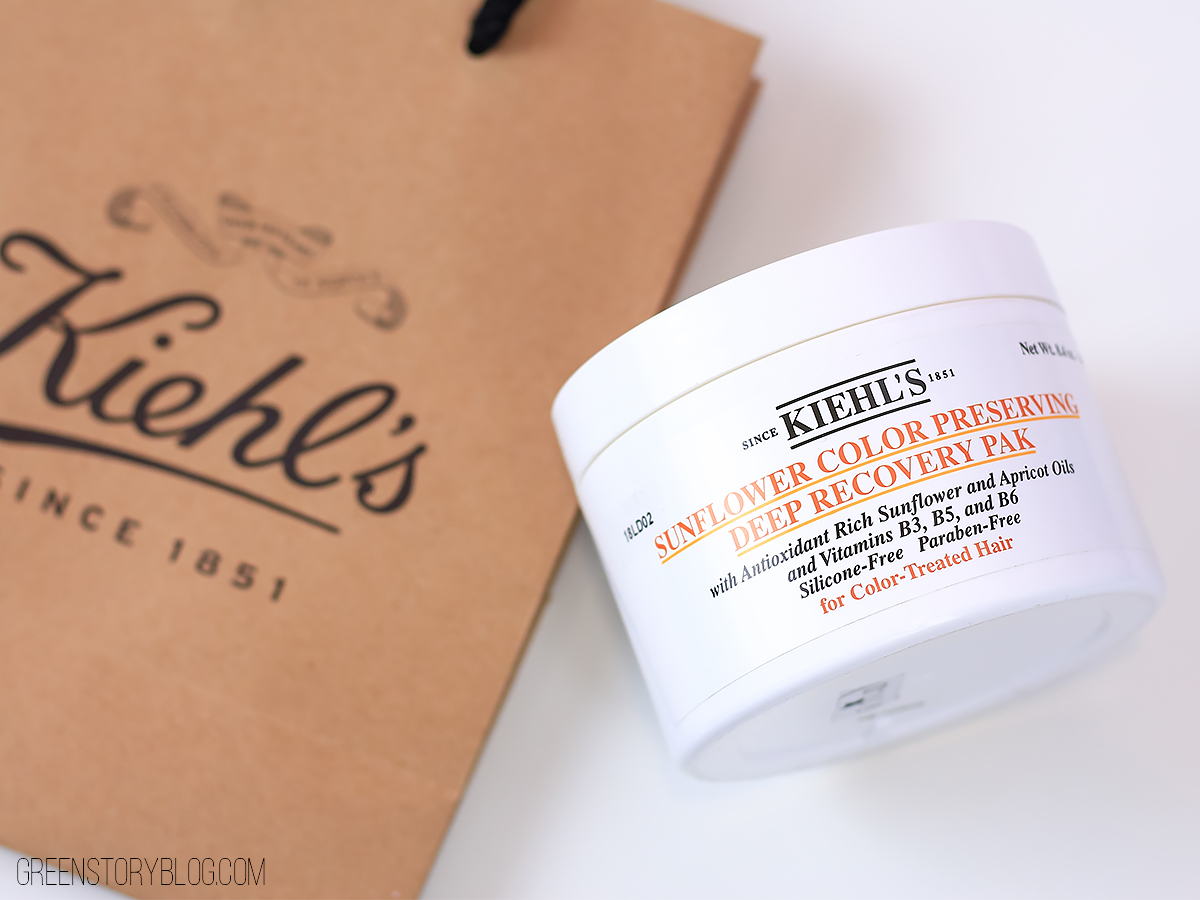 If you only know how damaged my hair is due to the hair color and all, I'm always up for trying out any new hair treatment pack. I never tried and Kiehl's hair product before and this one on their site caught my eyes. Especially because this treatment pack is addressed for color-treated hair.
Out of the excitement, already tried it out once and OMG! this is a recovery BOMB… I swear! I'll update you with my final though once im done trying it out so you gotta stay connected 🙂
Nightly Refining Micro-Peel Concentrate | RM 295.00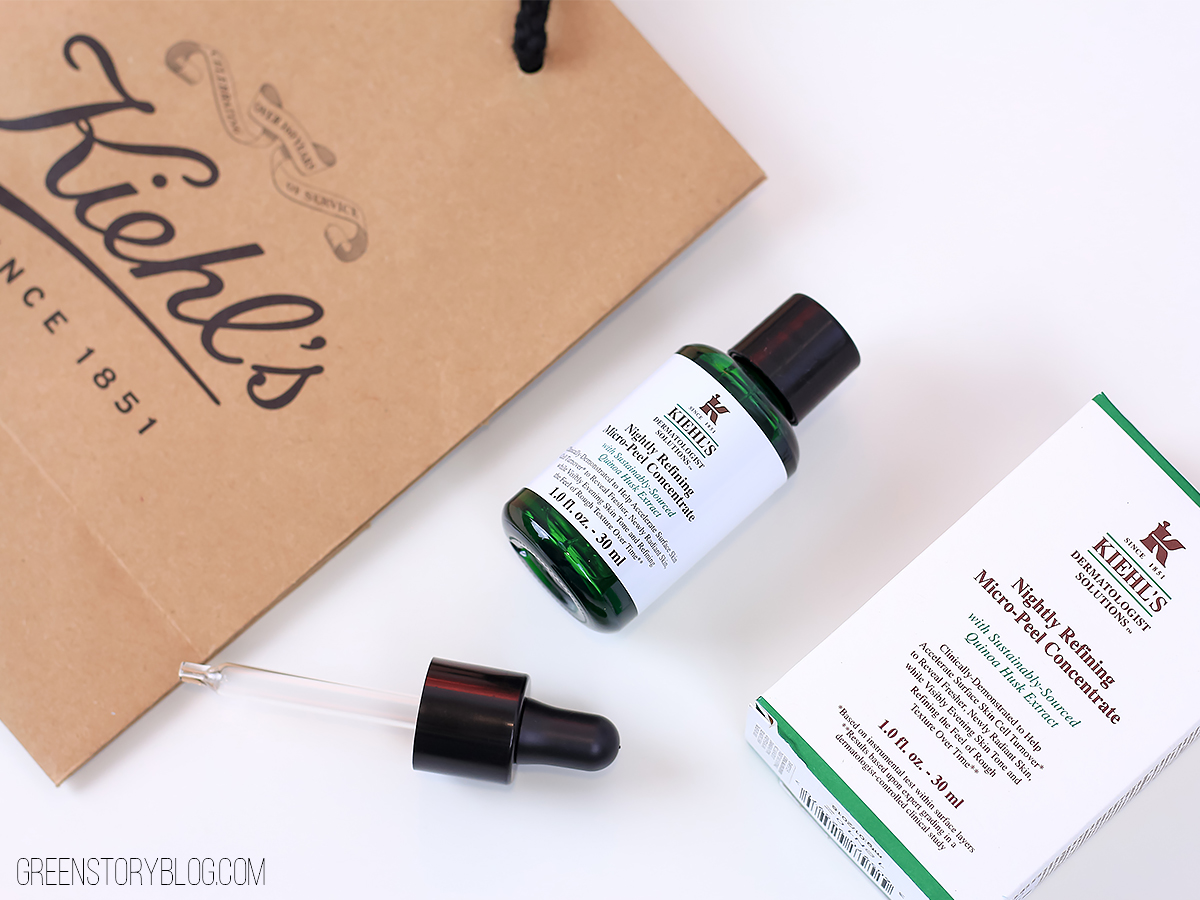 This year I've been attracted a lot into targeted serums that are focused on improving skin texture. Thus couldn't resist grabbing this new Kiehl's Nightly Refining Micro-Peel concentrate. Quite an expensive one but it works then it's gonna worth it. Keeping my finger crossed!
Clearly Corrective Dark Spot Solution | RM 230.00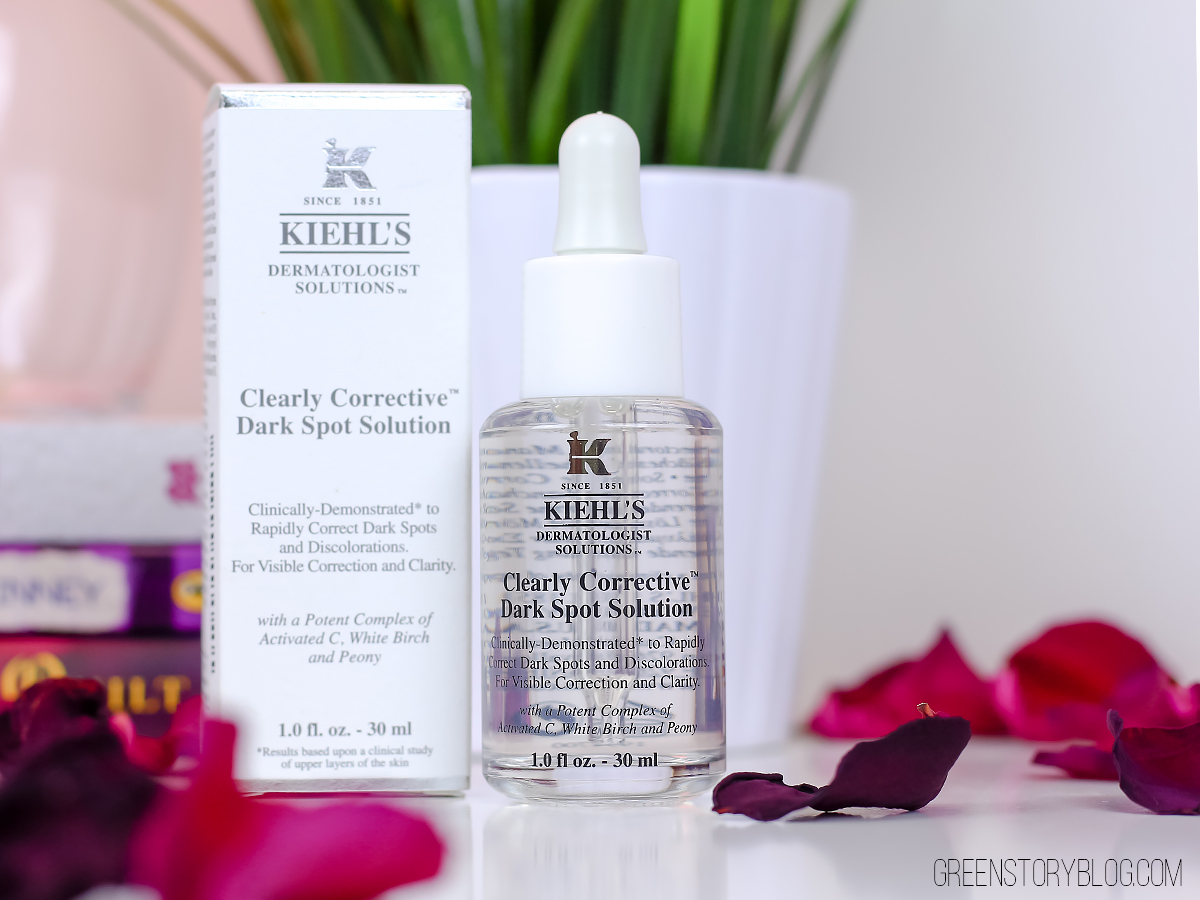 Another targeted serum to please my serum addiction. This is curated for dark spot and discoloration. This serum has a watery texture and absorbs into skin just like water. I'm wondering if it's going to help me with my blemishes. I will update you if it does.
Creamy Eye Treatment With Avocado | RM 122.00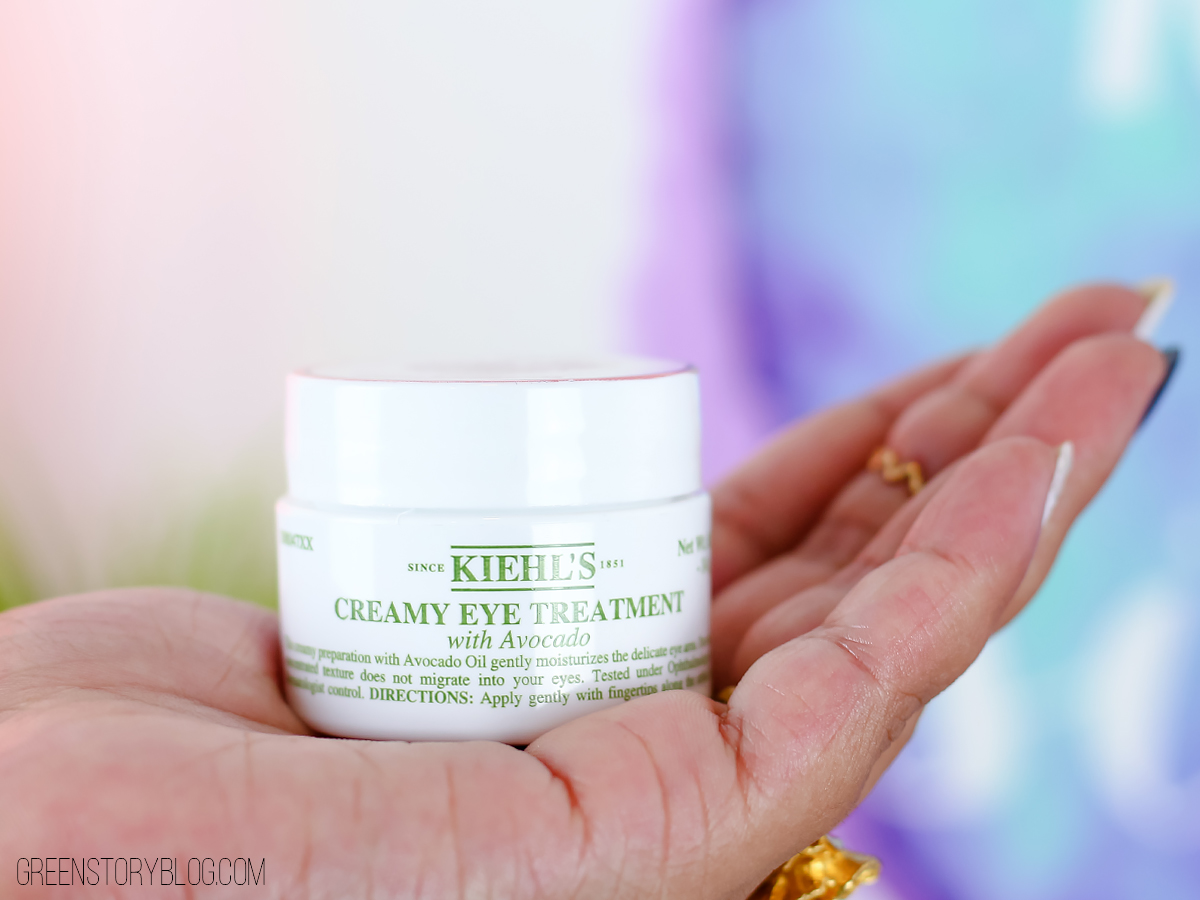 Despite the fact that this cream doesn't smell like avocado or nothing sticky like avocado but the creaminess of it is just a Holy Grail. Love how it sinks into skin and water my thirsty undereye area. By the way, the cream also looks like avocado paste.
Ultra Facial Oil-Free Gel Cream | RM 116.00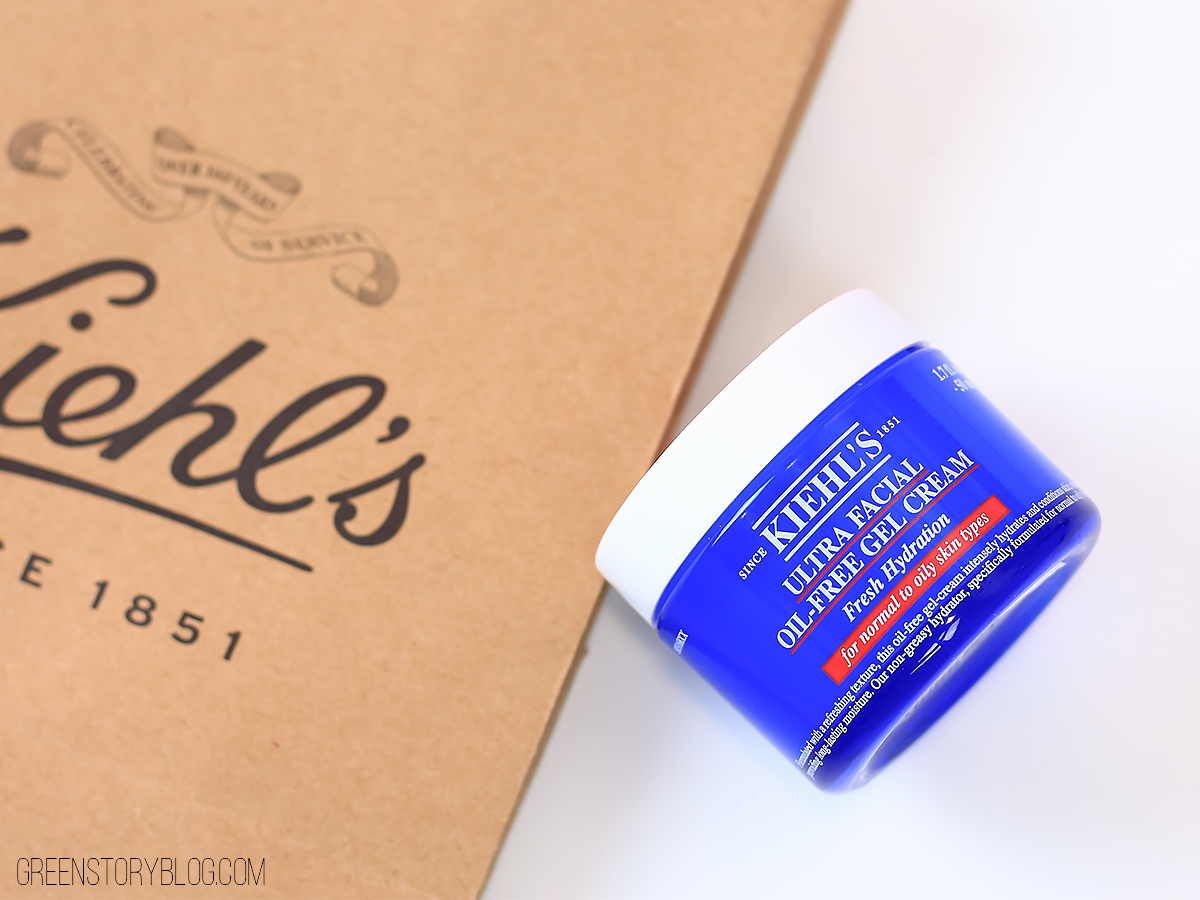 Fresh Hydration or I would say a jar of hydra splash! Ultra facial Oil-free Gel Cream is a thin gel based moisturizer that is perfect for combination skin like mine or oily skin of course. I'm aiming to add it in my daytime skincare routine.
Ultra Facial Cleanser (30ml) & Midnight Recovery Eye (3ml) | Welcome Pack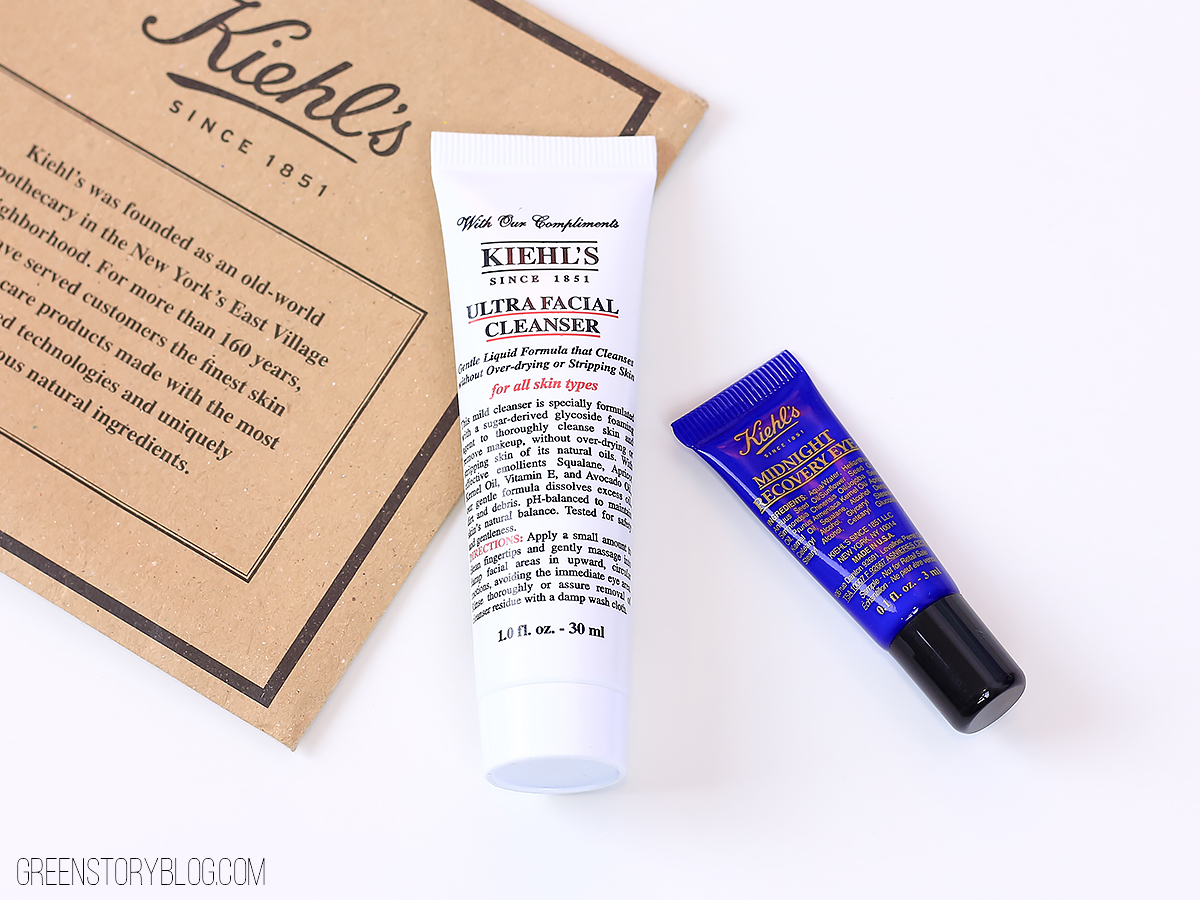 These two comes as a special online only promo as Kiehl's is celebrating their launch of online shopping portal. Every new shopper can avail this welcome kit with their first online shopping. I'm not sure though if it's the same product for everyone because in the site the welcome pack doesn't show any picture of the product. But trust me I didn't expect a 30ml[150ml priced at RM 94.00] of Ultra facial gel cream which is at least a week of supply.
Ultra facial Cleanser is a thick liquid, almost gel based, mild cleanser which is suitable for all skin type. It lathers up slightly with water and cleans skin without making skin dry or such. I've tried this cleanser before and love it. Adding this deluxe sample in my travel bag 🙂
Midnight recovery eye Cream here is just a mini sample of the product. Will give it a go when I feel like to… after all I gotta try that avocado goodness first!
More Complimentary Samples: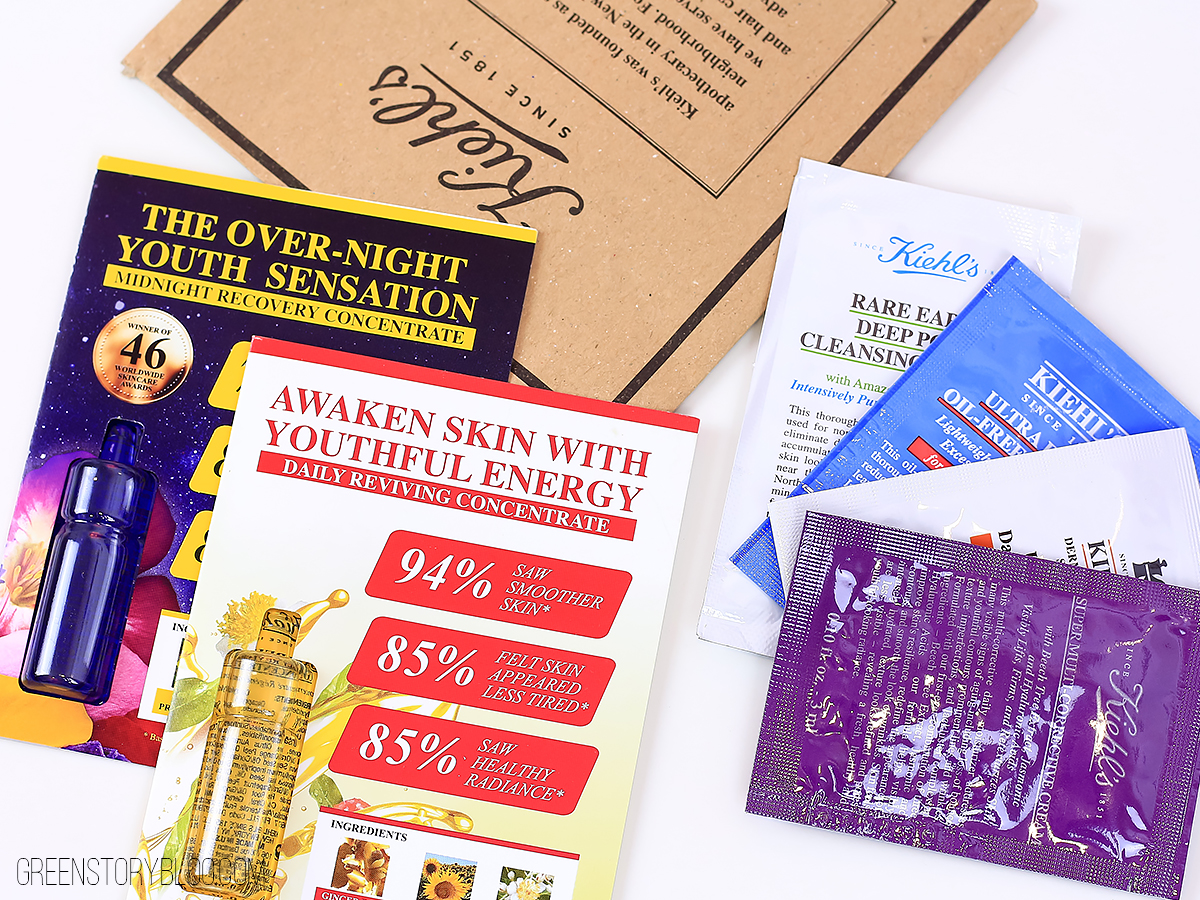 In general, you can select 3 complimentary samples upon checkout. But I was surprised to see that they actually added more than just three. Exciting, no? That Daily Reviving Concentrate was in my 'next-try' list but forgot to add that in my sample selection. I'm happy that Kiehl's added that sample with my delivery 🙂 It's nothing new with Kiehl's though, they're always very generous and thoughtful. If you pay a visit to Kiehl's store then you can get any sample you want, you just have to ask. They totally understand the fact that if a customer doesn't get to try the product how they'll know about the product.
Overall, it was a pleasant experience shopping with Kiehl's Online. Loved their online delivery service and package care. I'll update you guys soon with my thoughts on all these products. Feel free to comment down below if you have any favorite product by Kiehl's, I would love to try you recommendation next time.
[color-box]
Shopping Highlights:
Kiehl's Malaysia is now open for Online Shopping.
*** Safe delivery service with affordable delivery cost (free for above RM 250 net).
*** 3 complimentary samples upon every order (maybe more)
*** BONUS: A Welcome pack of 2 travel sizes for the fist online order.
You can also visit Kiehl's FB Page for more info.
[/color-box]
*** Thanks to Kiehl's for the shopping credit.
[signoff][/signoff]