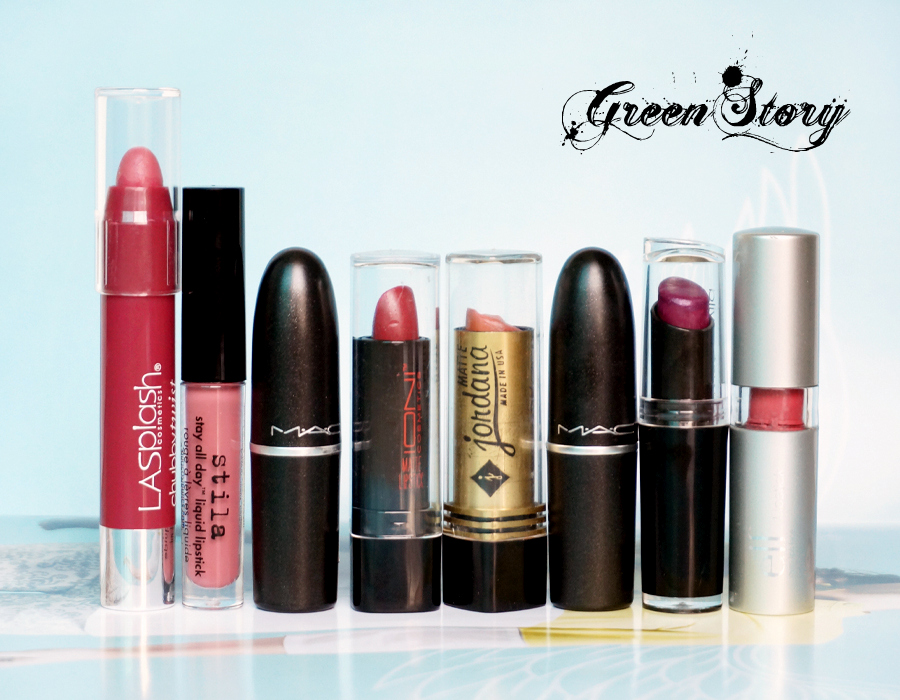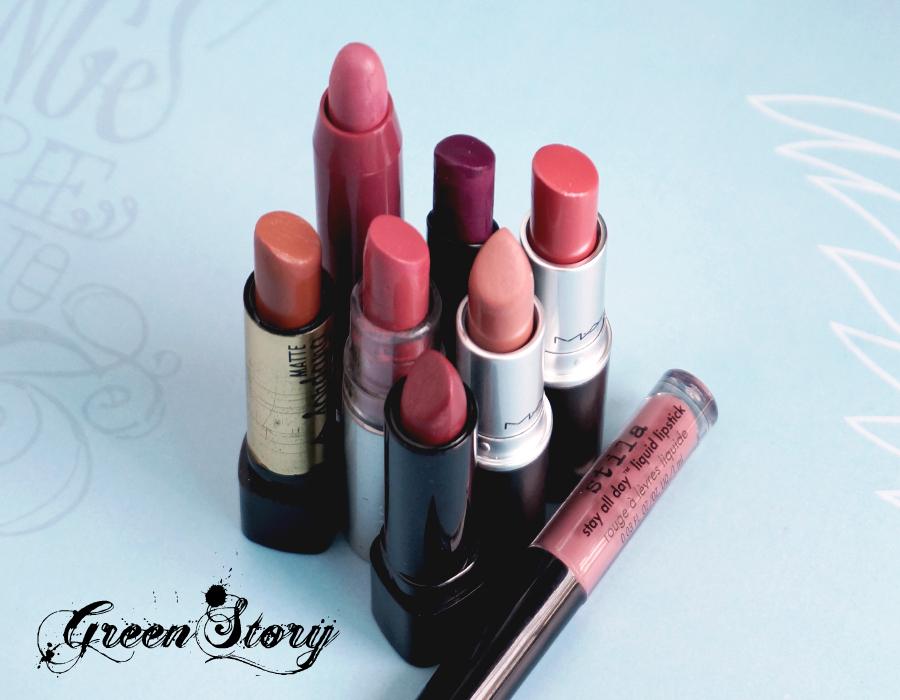 Summer is here. Flame of sun literally burning my eyes, cant tolerate any bright popping color this days where current trend is bright and vibrant colors. My eyes may be its my mind continuously seeking for twilight! Color picking definitely depends on ones mental situation(lol, I was a student of color psychology, now I'm judging me!).
[wp_ad_camp_5][/wp_ad_camp_5]
Today I was sorting my lip colors for this summer and came up with eight dusky lipstick some are warm some are cool in hue. Most of base colors are pink and coral, there is also a orange brown and dark plum. Obviously I picked mostly matte shade for this summer thus I'm always a matte lover. 


Color swatch on a white paper….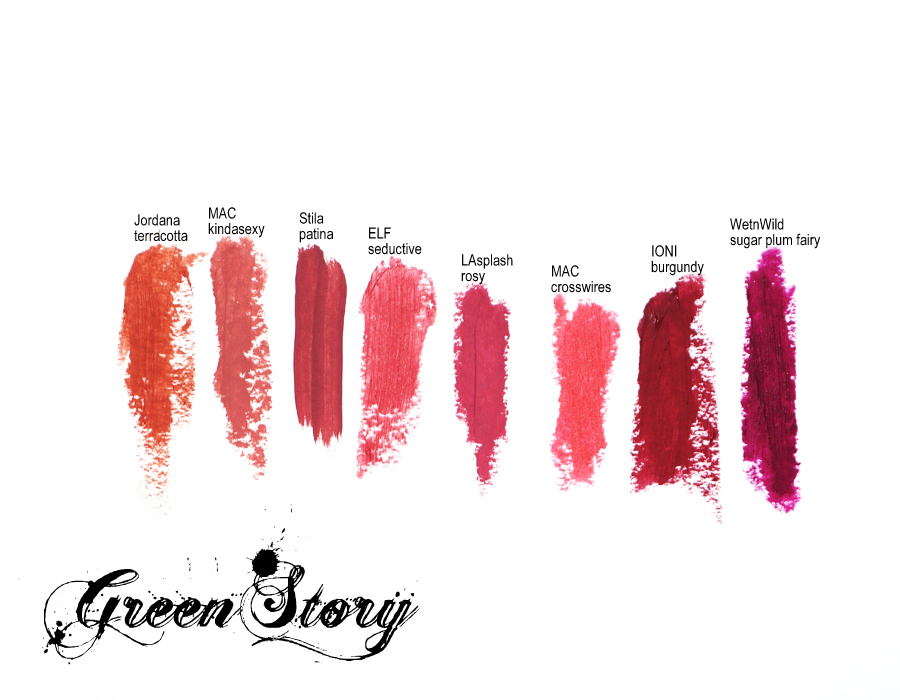 [wp_ad_camp_3][/wp_ad_camp_3]
Here is some words on those lipcolor I picked for this summer……
Jordana Terracotta:
A warm brown matte shade. Creamy in texture, last 3/4 hour. Easily available in BD. Cost BDT150/-
MAC Kinda Sexy:
A matte coral nude. Last 4/5 hour if you don't drink or eat.
Stila Patina:
A dusky mauve with a hint of brown hue. Its a liquid lipstick, applies liquid and dries out velvety matte. Last all day unless you wipe it off. Slightly transfers. I love this one.
ELF Seductive:
Its a dirty coral. this one is from ELS $1 range. Has super staying power as well as the pigmentation is awesome. Creamy in texture yet matte in finish.
LAsplash Chubby Twist Rosy:
Its a deep rosy shade just as the way it named. Applies creamy, matte in texture., pigmentation is fantastic. Last 4/5 hour easily. Cost BDT200/-, available in any good cosmetics shop in BD.
MAC Crosswires:
My top favorite shade from MAC eventually my all time favorite nudy shade. This is the one lipstick I bought several times 🙂 Its a creamsheen finish. I cant really describe this color, it is mainly dusty coral but sometimes i feel its pinky coral, sometimes it feel the perfect nude in my lip. Love this color like nothing else.
Ioni Burgundy:
A deep reddish burgundy shade, matte in texture. Last forever as because it stains hard on lip. Compliment brown skin tone perfectly. Costs BDT150/-, available in any good cosmetics shop in BD.
WetnWild Sugar Plum Fairy:
A deep plum shade, semi-matte in texture. In bright light the color look kinda deep fuchsia. Last long and stains hard on lip. I have a full review on this lipstick, you can check that Here…

[wp_ad_camp_4][/wp_ad_camp_4]
Here is the swatch on hand….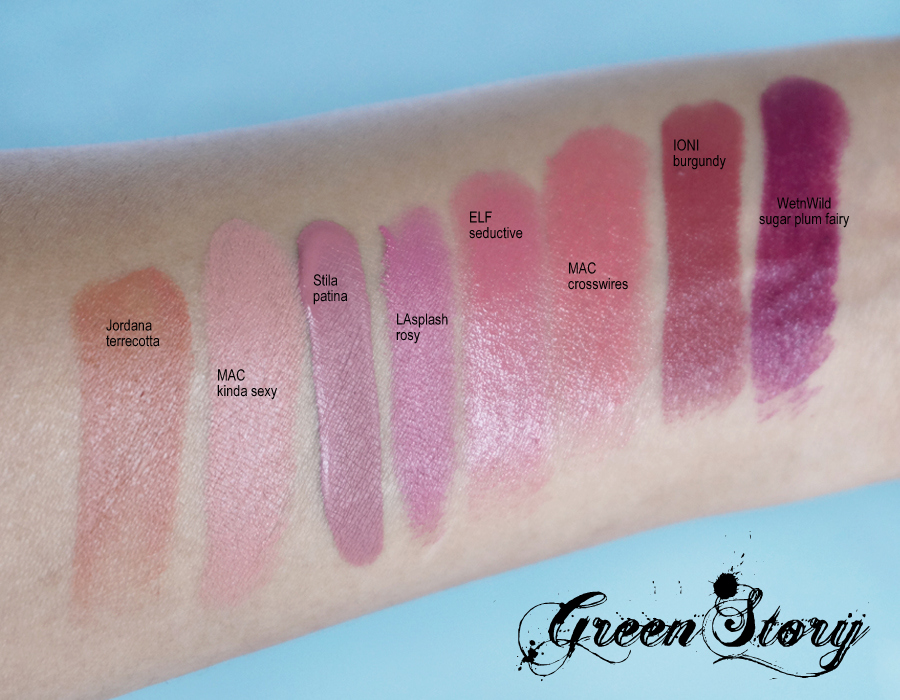 [wp_ad_camp_2][/wp_ad_camp_2][signoff][/signoff]